Mother's Day is just around the corner, and it's the perfect opportunity to show your appreciation for all the love and support Mum's given you over the years.
It's the day where we get to say 'thank you' for all the things (big and little) that our mums do for us. Whether it's giving us some much needed advice, reminding us to call Aunty Cheryl for her birthday or just giving us a hug when we need it most, there's a multitude of ways that our mums show us how much they care.
Don't leave your gift buying to the last minute; spoil Mum with something special this year to show her just how loved she is.
If you're struggling with ideas for what to get the mum who seems to have it all, then don't panic – Harvey Norman is here to help. From beautiful quilt cover sets to stylish table lamps, we've curated a stunning collection of new-season decorator items to get you inspired and to help you find the perfect gift.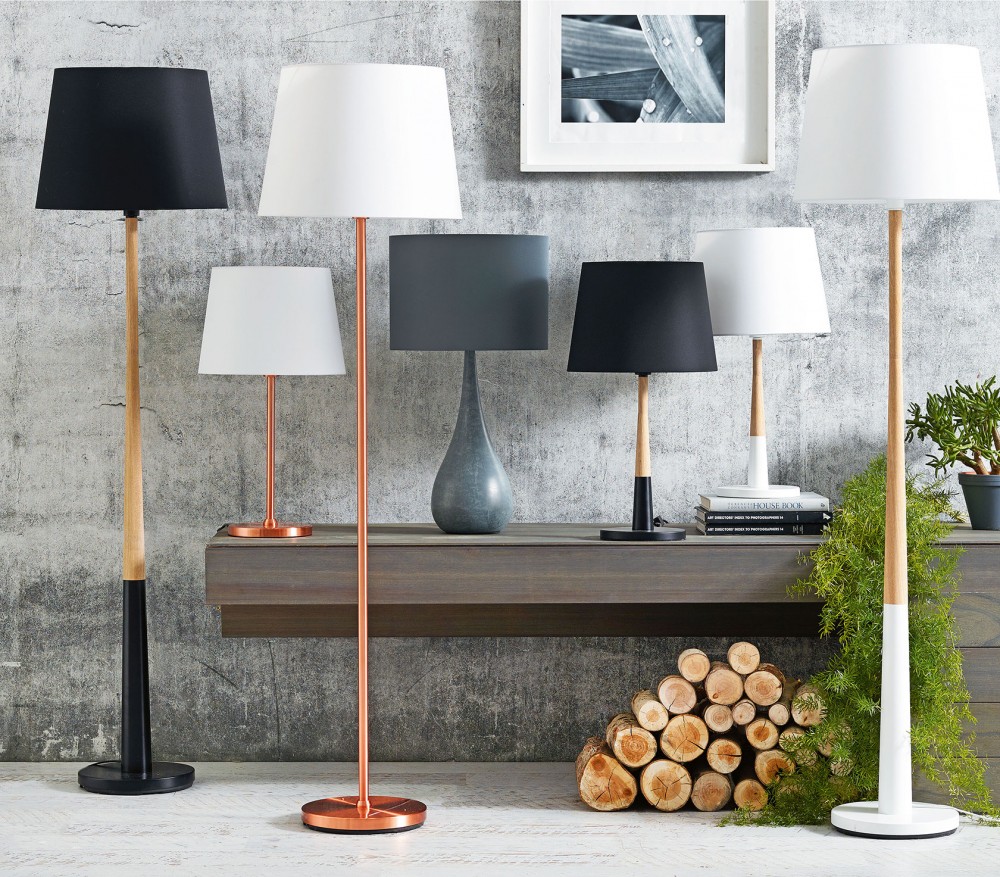 Lovely Lamps
Changing the mood of a room can be as easy as flicking a switch. The right lighting can turn a dark nook into a reading retreat – just perfect for cosy afternoons with a good book and a cuppa – or it can illuminate a decorator feature in the room, creating what feels like a brand new space.
Lamps are a simple way to add a touch of sophistication to any space. But they're not just a pretty present – they're functional, too!
With that in mind, why not take the opportunity to brighten up Mum's special day with a stylish floor or table lamp from Harvey Norman?
Sweet and Simple
Create a cosy atmosphere with the 'Torquay Large' table lamp, which combines a white ceramic base and a natural linen shade. With its relaxed, neutral tones, this lamp will complement any decor. Style it with the serene 'Daydreaming' quilt cover set by Shannon Fricke (shown below) for a great gift.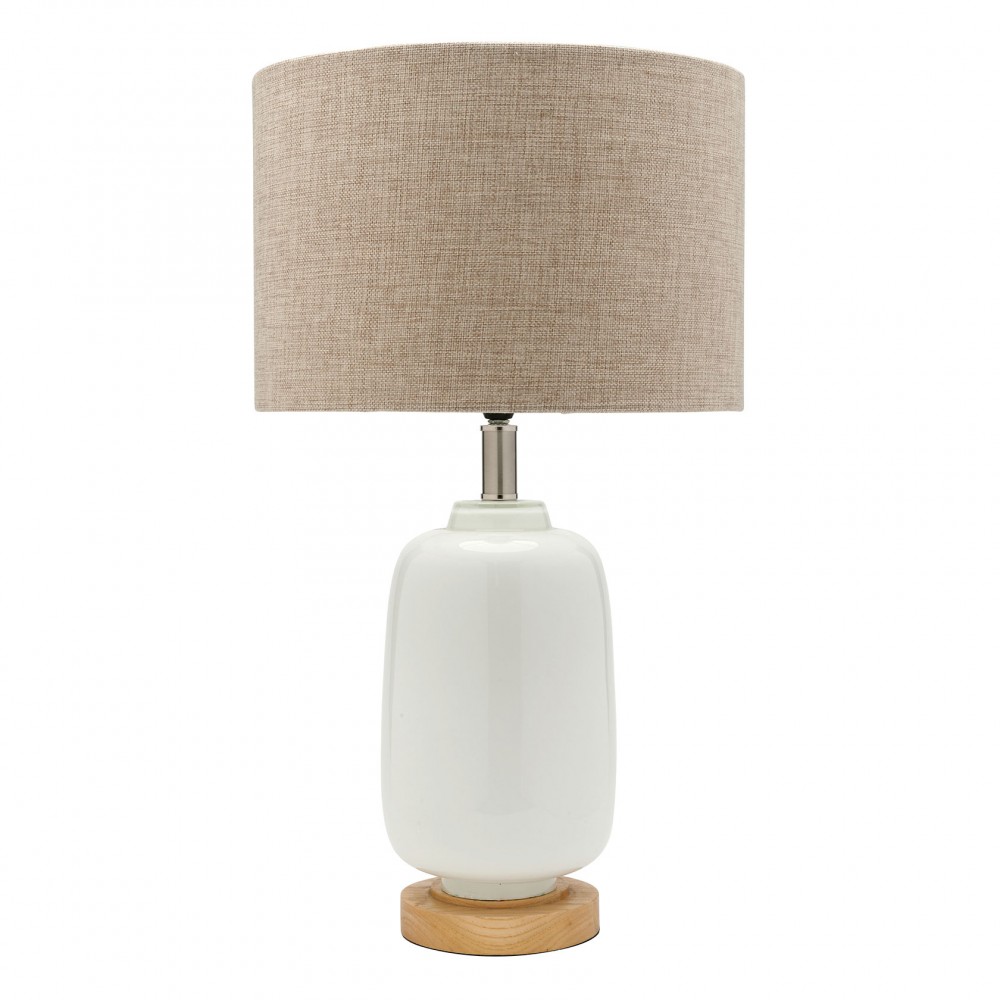 Modern Class
For the modern Mum, check out the 'Dippy Dye' table or floor lamps. Available in black or white, the bold design of these lamps will instantly draw attention and create a modern and sophisticated atmosphere in any room.
The versatile design of the 'Dippy Dye' means Mum can easily incorporate it anywhere – whether as a fashionable desk lamp or bedside table lamp.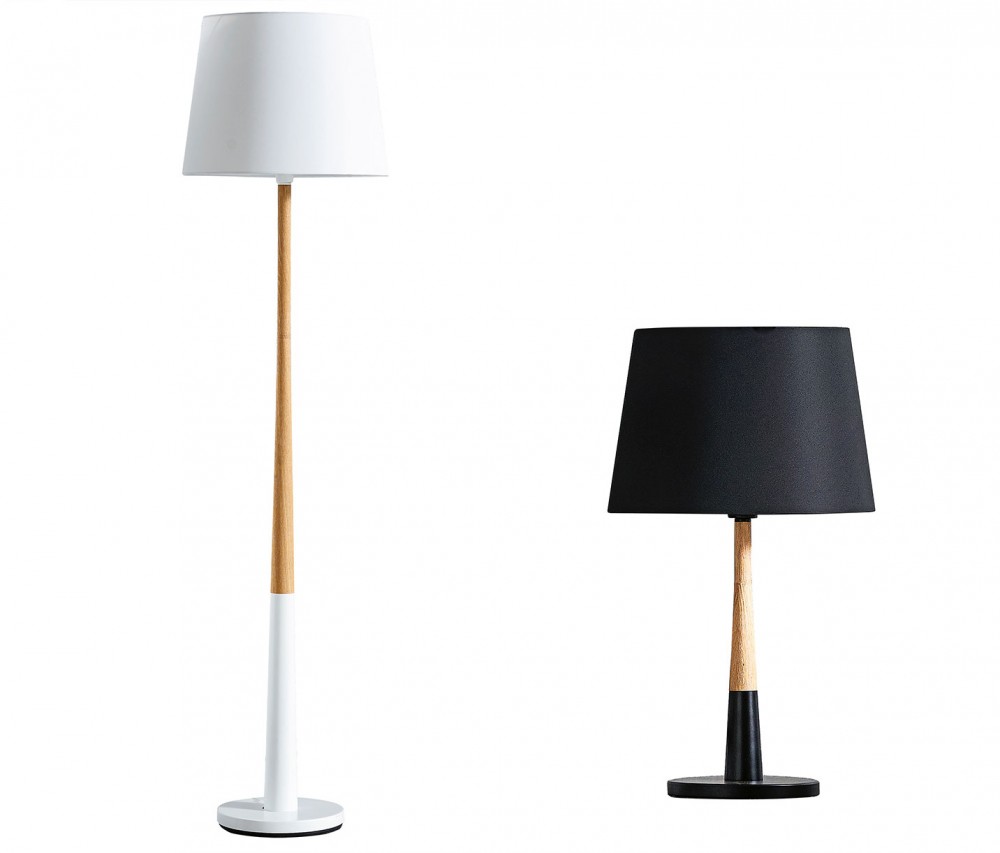 A Dash of Colour
With its vivid blue base and white shade, the 'Boston' is sure to brighten any space. Give it pride of place in the lounge room or create a splash of colour in Mum's study.
Gift with the 'Maddox' throw (seen below) in Grey or Natural or a pair of 'Posto' cushions (shown below) in different colours to liven up Mum's bedroom or living room.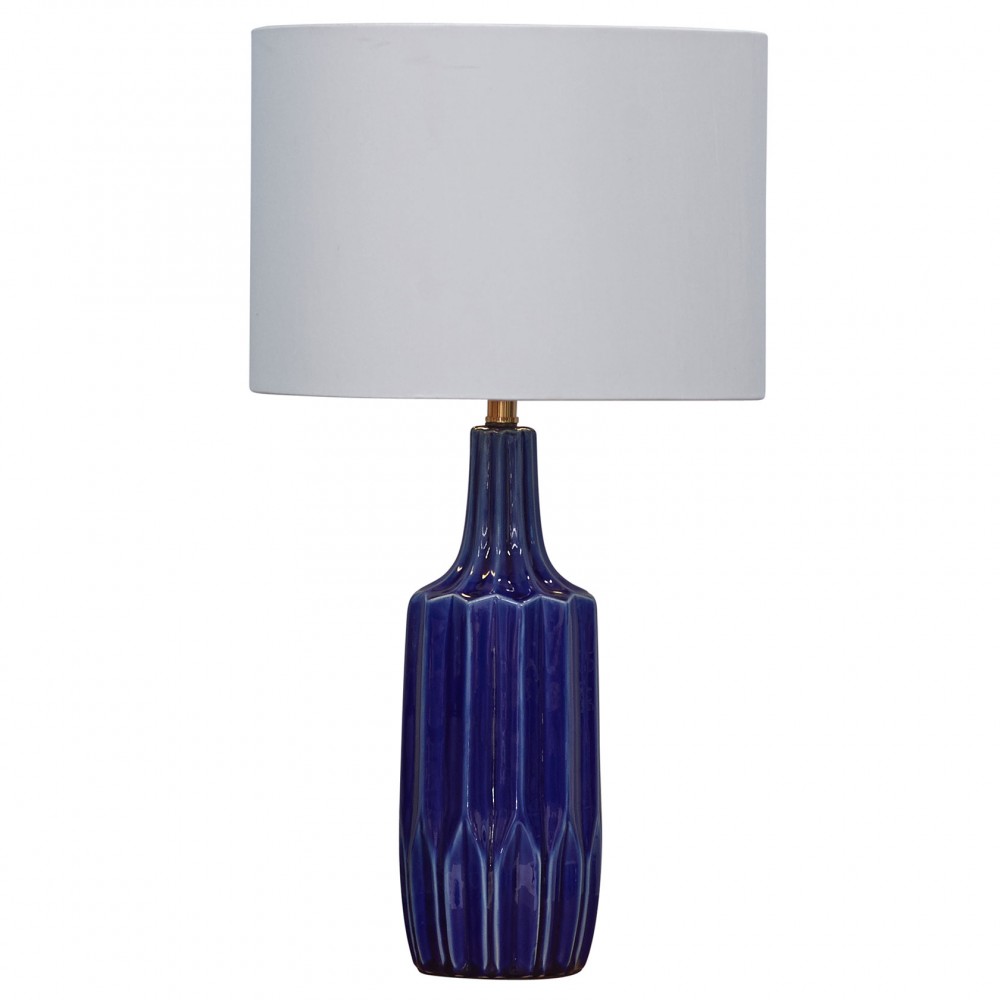 Old School Glamour
If Mum has a taste for Hollywood charm, consider the 'Balencia' table lamp – a glitzy homage to another age. With its glamorous art deco design, the 'Balencia' can be used as a centrepiece for the mantle or buffet. Combine with a framed art deco poster for a truly special gift (think along the lines of The Great Gatsby for inspiration).
Calm and Collected
The elegant 'San Fran' lamp offers contemporary style and sophistication for the modern mum. Reminiscent of the modern art movement, this curvaceous lamp is sure to suit a similar decor – think steel, glass and dark timber table tops.
Alternatively, gift it with the pretty-in-pink quilt cover set by Shannon Fricke, 'Just Like Honey' (seen below).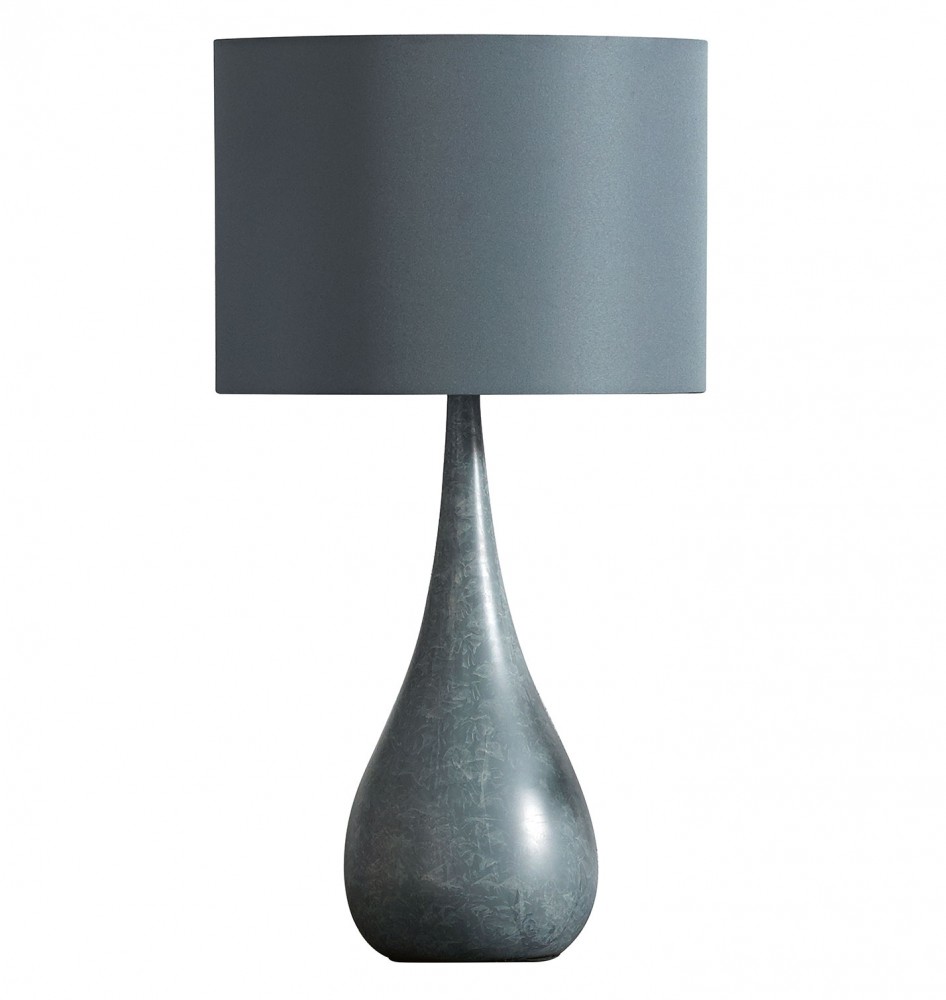 Strikingly Modern
Sticking to our gifts for modern mums, the 'Le Copa' is another excellent example of contemporary styling.
Featuring a gorgeous copper finish accented nicely by a crisp, simple shade, the 'Le Copa' floor lamp will be a chic addition to the lounge room.
Match it with industrial-style furniture and some strategically placed pillows to complete the look.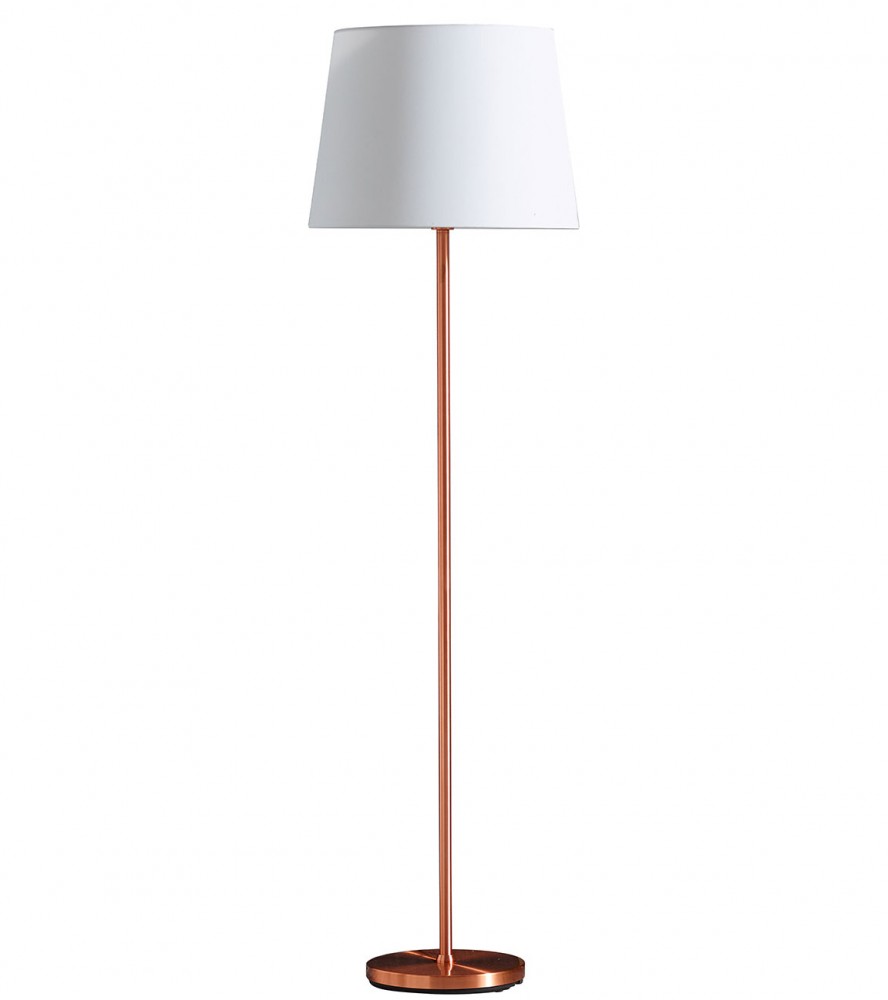 Colourful Cushions and Snug Rugs
Well-placed lighting isn't the only way Mum can refresh her home. Cushions and throw rugs are a simple way to add a burst of colour to the living room, bedroom or home office.
Plush Personality
Plush 'Chloe' cushions will brighten up any space with their modern colours and unique design. Featuring a soft, knitted cover, the 'Chloe's' design isn't just eye-catching, it's comfy, too!
Stack these cute pillows in different colours and give Mum's bedroom an instant update with the 'All Of You' Pom Pom quilt cover set by Shannon Fricke (seen below).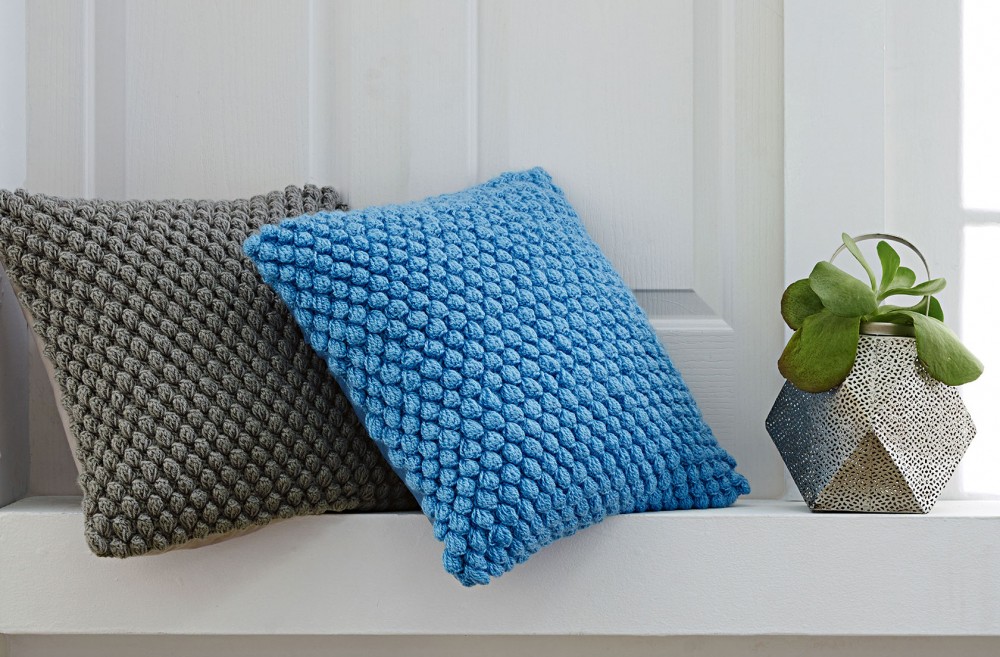 Different Shades
Make a statement with our 'Cove Bold' cushions, the perfect accessory to accentuate any decor. Available in a range of Autumnal colours just perfect for the season, these cushions will look right at home surrounded by classic timber furniture. Match with the 'Le Copa' lamp or the curvaceous 'San Fran' lamp to complete the look.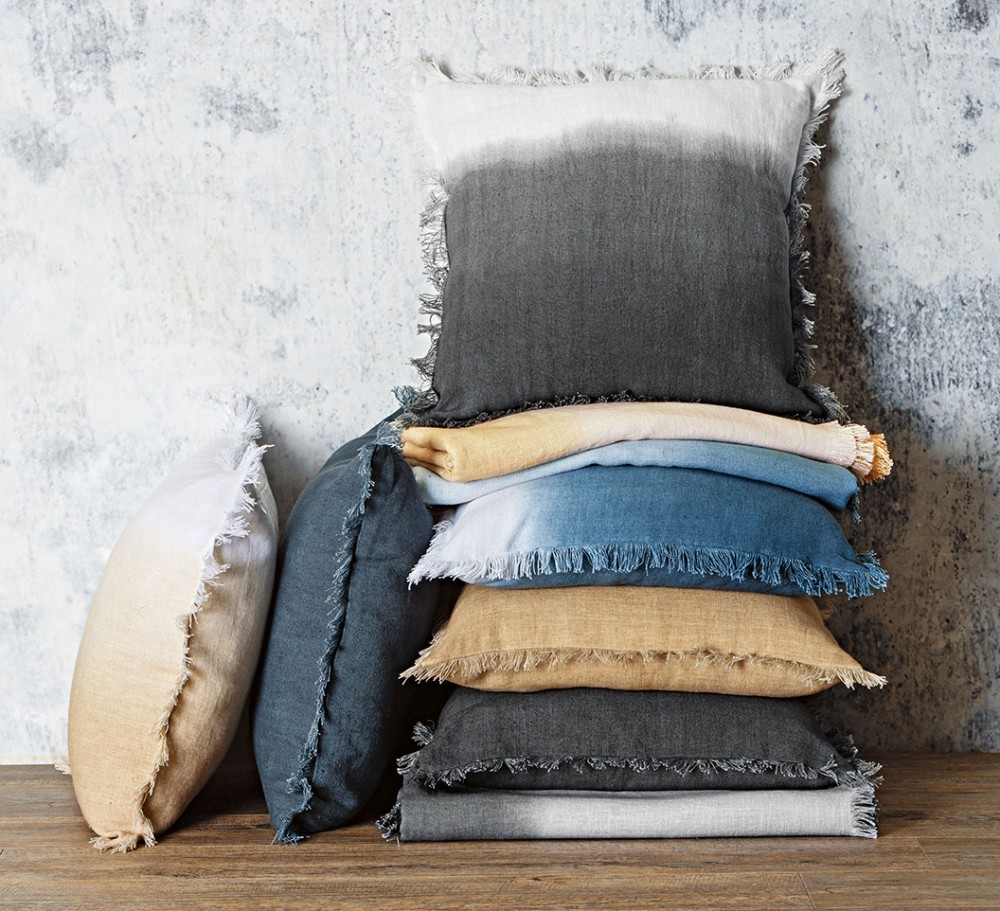 Pretty Pastels
Available in a range of soft colours and featuring a delicately embroidered pattern, the 'Posto' cushion will add a gentle charm to any space. Space them along a dark-hued lounge or use them to brighten up a light-coloured bedspread. Either way, these charming cushions are the perfect match for any style of décor. Mum will be sure to love their sweet and simple design.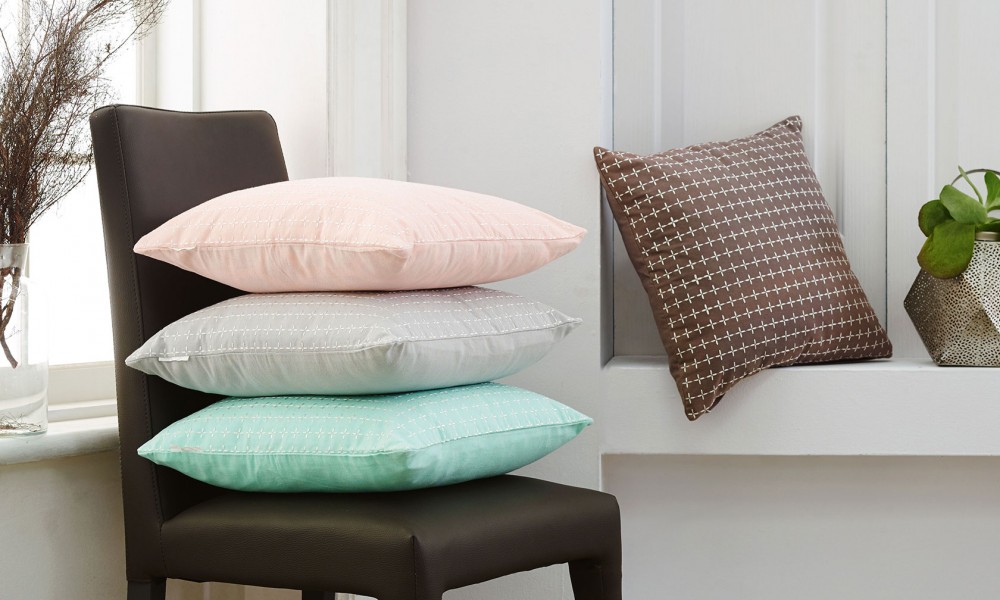 Snuggles and Cuddles
Leaves are changing colour and the weather is getting cooler – yep, it's time to rug up for Winter.
What better way to treat Mum than with a brand new throw rug? The 'Maddox' comes in Natural or Grey; lovely, neutral tones that will suit just about any colour palette. Not only that, but it's delightfully warm and cosy, too!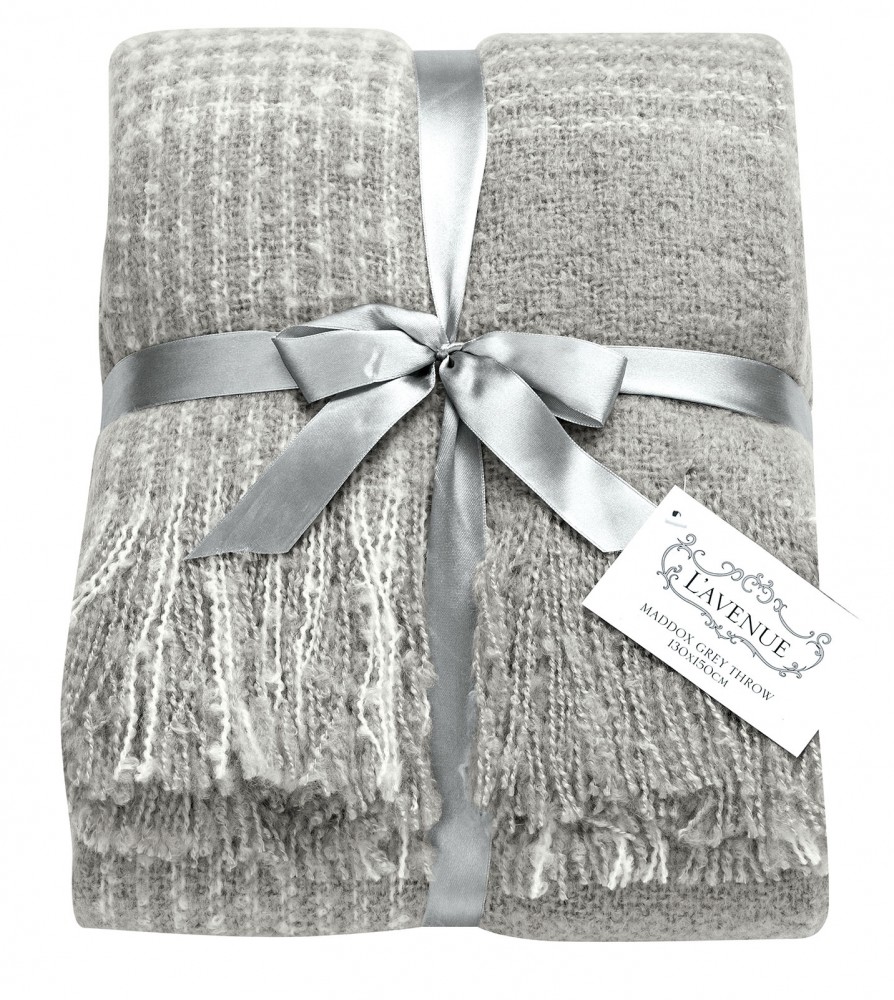 Bedroom Makeover
A new quilt cover set or bedspread is a simple way to refresh Mum's bedroom just in time for Mother's Day.
Harvey Norman's huge range of manchester means there's sure to be something to suit her unique style and personality.
Don't forget – you can also check out our range of bed linen online for ideas and inspiration!
That Holiday Feeling
With this fab quilt cover set, Mum will feel like she's on holidays every day! The 'Open Hearted' set by Shannon Fricke will be sure to inspire sweet dreams of sunsets and beaches with its exotic pattern.
Gift with the 'Maddox' throw rug or 'Torquay Large' lamp (both seen above) to complement the set's serene aqua hue and intricate design.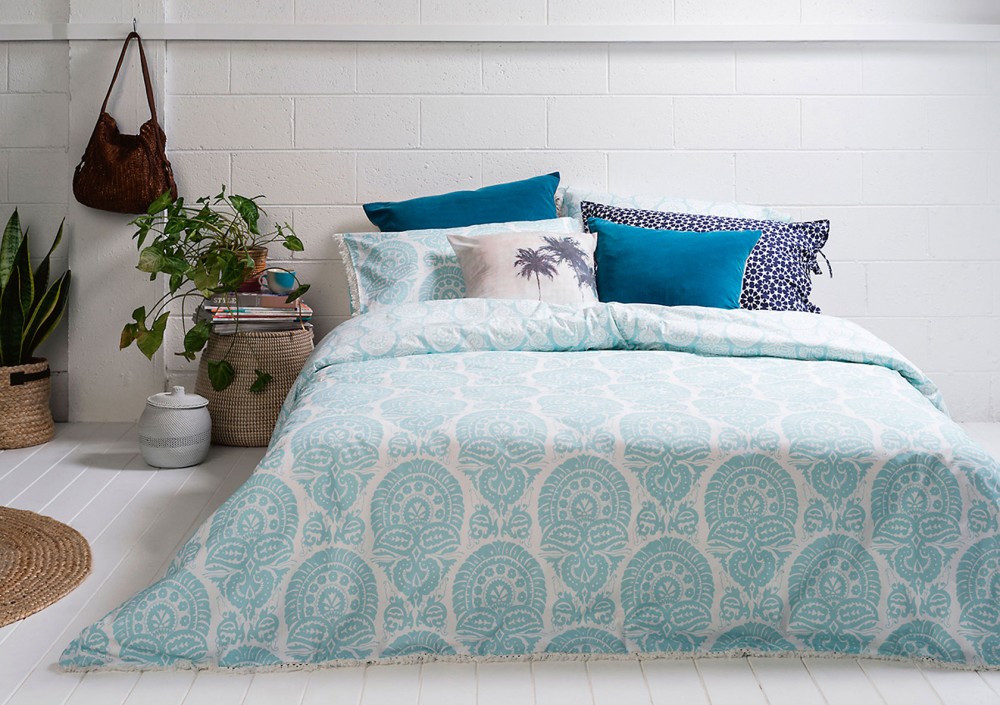 Denim Does It
Instantly freshen up Mum's bedroom with the bright and lively 'Collendina' quilt cover set, featuring an attractive pattern on a gorgeous blue background. Let this cheerful set become the bedroom's new focal point, complemented nicely by the 'Dippy Dye' table lamp (seen above).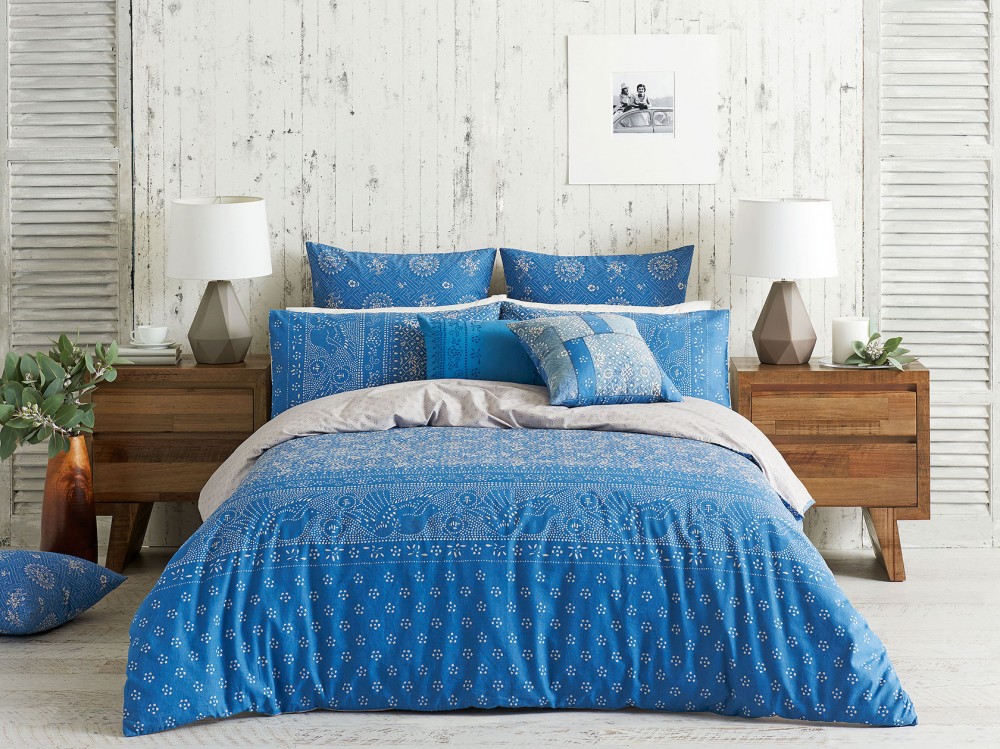 Classic Style
Add a touch of class with the 'Clarissa' bedspread set, featuring an elegant design with beautiful scalloped edges.
Make Mum's day and complete the look with a pair of stunning 'Balencia' lamps (seen above).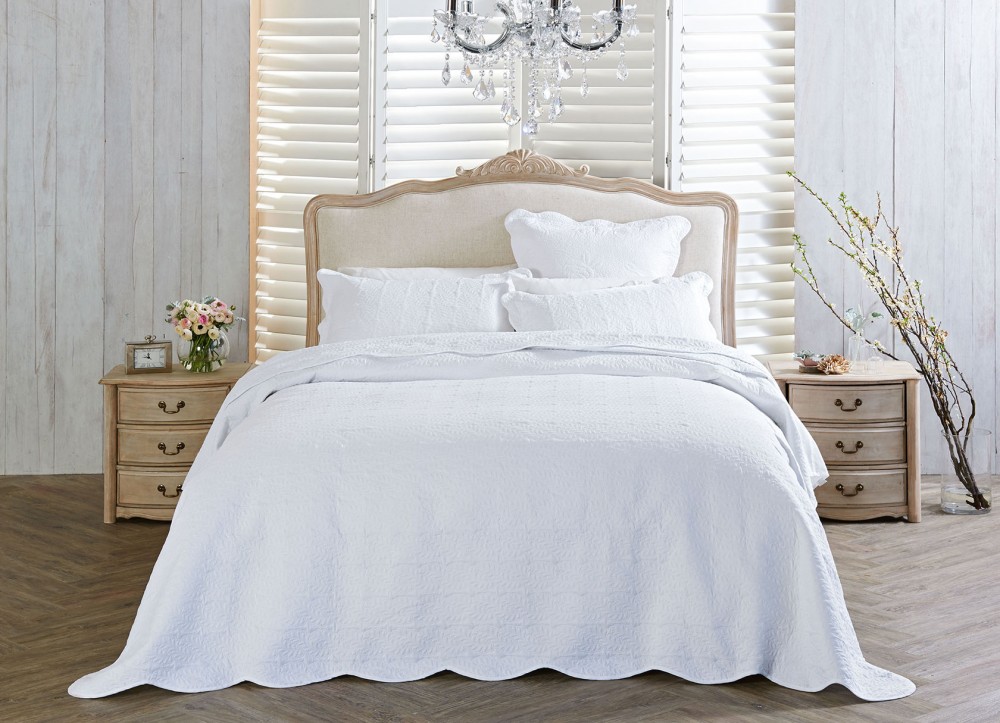 Sweet Dreams
If Mum has a bit of a sweet tooth, the 'Just Like Honey' quilt cover set by Shannon Fricke will suit her to a tee. Its relaxing colour palette of pale pinks and natural greys are easy to match with pillows or a throw.
Co-ordinate with the vibrant 'Boston' lamp (seen above) to really spruce up Mum's bedroom.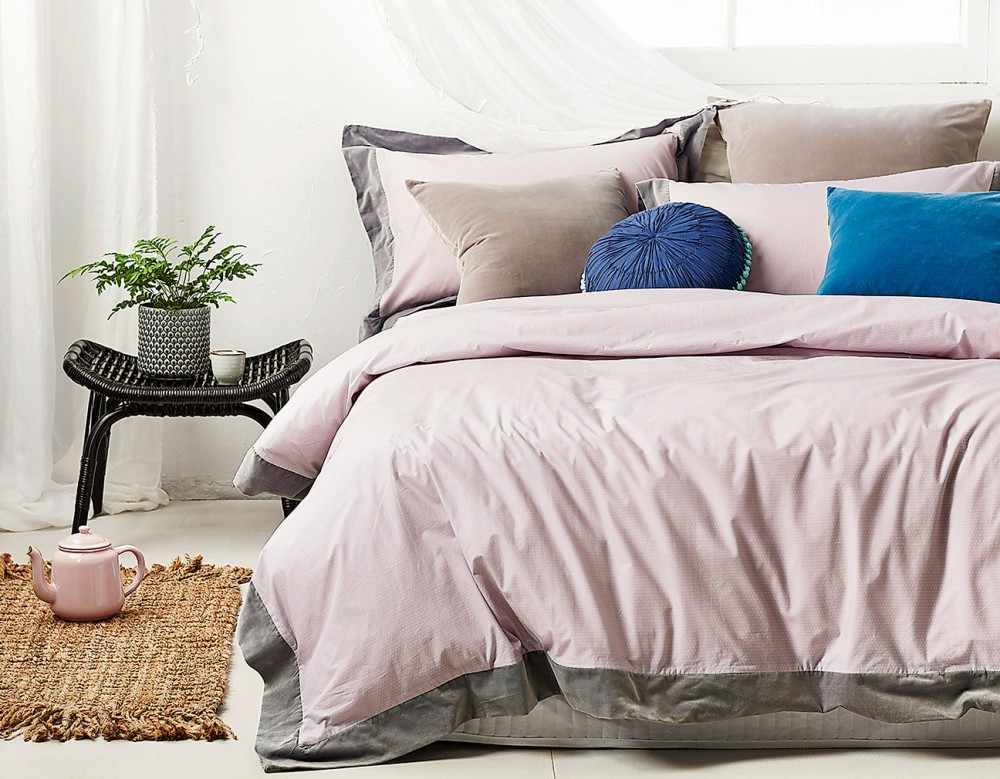 Relax and Unwind
Reminiscent of ripples on water, the calming blues of the 'Daydreaming' quilt cover set by Shannon Fricke will have Mum drifting off to dreamland in no time!
Embrace the eclectic mix of patterns, including the whimsical flower design on the reverse side. Co-ordinate with the sandy tones of the 'Torquay Large' lamp to accentuate the set's fresh, bright blues.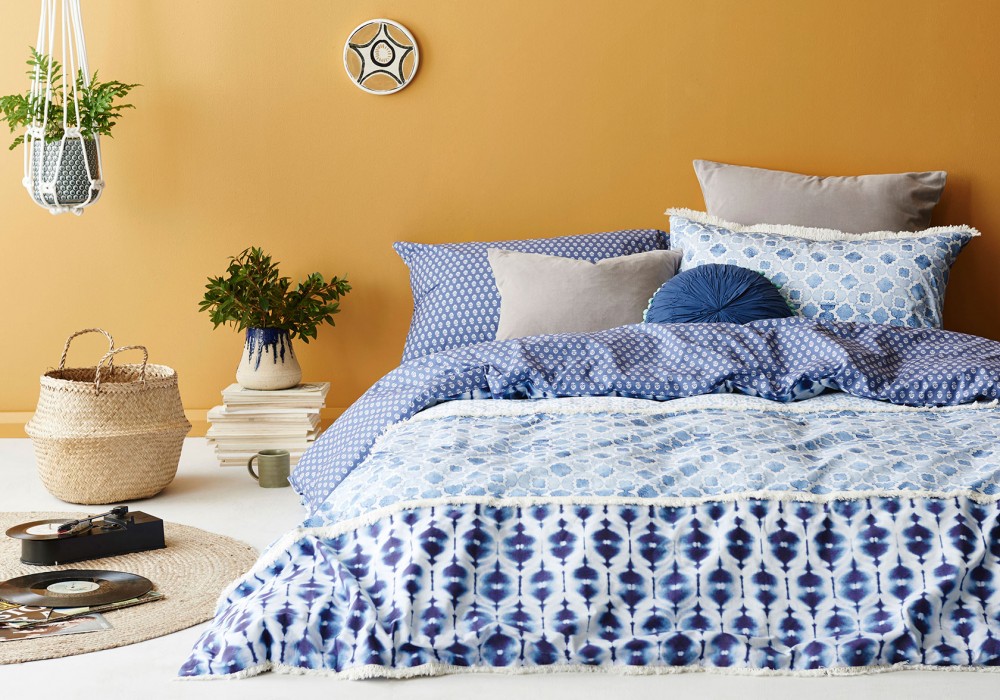 Fresh and Funky
For the mum who's young at heart, this playful quilt cover set will create a stylish scene. Featuring a row of gorgeous pom poms along the fringe and a star pattern on the reverse, the 'All Of You' quilt cover set by Shannon Fricke is a truly unique design.
When it comes to co-ordinating, nothing could be simpler.  Match with the candy-sweet pastel tones of the 'Posto' cushion range (seen above) and the 'Maddox' throw rug in Grey.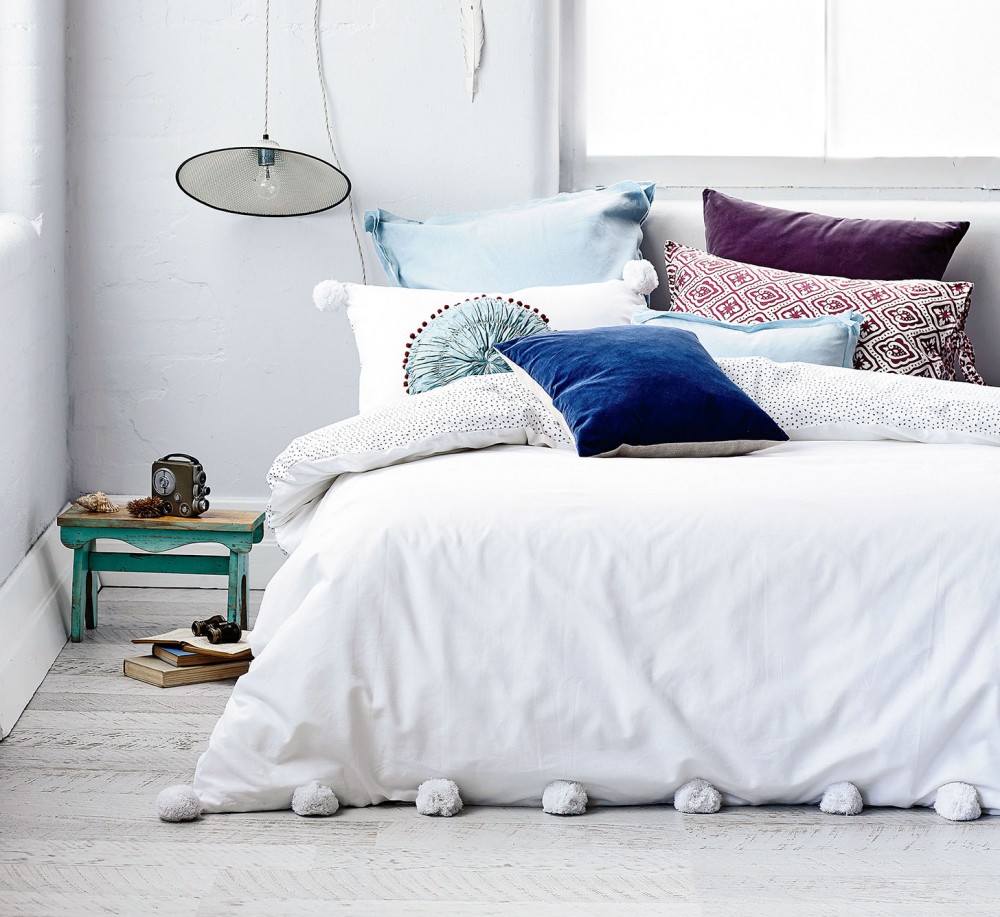 Now that you've been inspired to spoil Mum this Mother's Day, it's time to start shopping!
Pop down to your local Harvey Norman store to view our extensive range of homewares and chat to our friendly staff. Otherwise, you can always browse the whole range online and treat Mum to some special gifts this Mother's Day to show her you care!