From huge festive feasts, to endless summer nights filled with joy, Christmas in Australia truly is the most magical time of the year – and there's nothing better than sharing it with our nearest and dearest.
However, before welcoming the Christmas guests in, you'll want to make sure your home is ready for Christmas entertaining.
To help you out, we've put together this special guide showing you all the must-have indoor furniture for festive frivolity – with every piece exclusive to Harvey Norman.
Whether the in-laws are coming to stay, or it's your turn to host the big Christmas lunch, we've got everything you need for stress-free Christmas entertaining at home. With a huge range of Christmas furniture from Dining Suites, to Home Theatre Units and Sofa Beds, these Christmas entertaining ideas will impress your guests and keep everyone comfortable, entertained and full of Christmas cheer.
Must-Have Indoor Furniture for Festive Flicks – The Home Theatre Unit: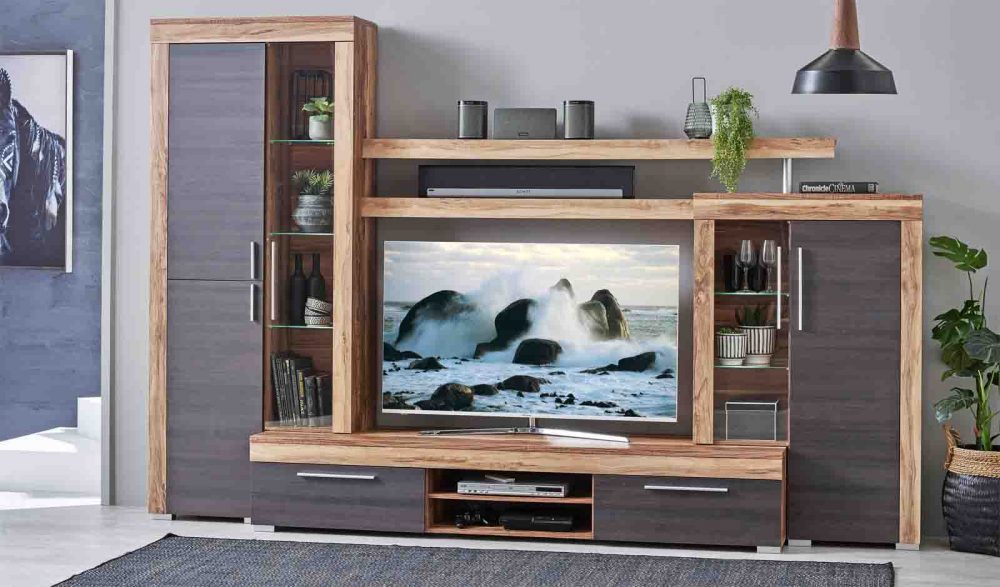 Take your Christmas movie marathons to the next level with the Boom Home Theatre Unit. The perfect combination of home decor and storage solution, this gorgeous entertainment unit will turn your wall into a feature, with plenty of storage and shelving for your TV, favourite Christmas DVDs, decorations and more. Customise to fit your style with the pictured Apple timber look or a white and grey design.
Must-Have Indoor Furniture for Family Feasts – Dining Suites: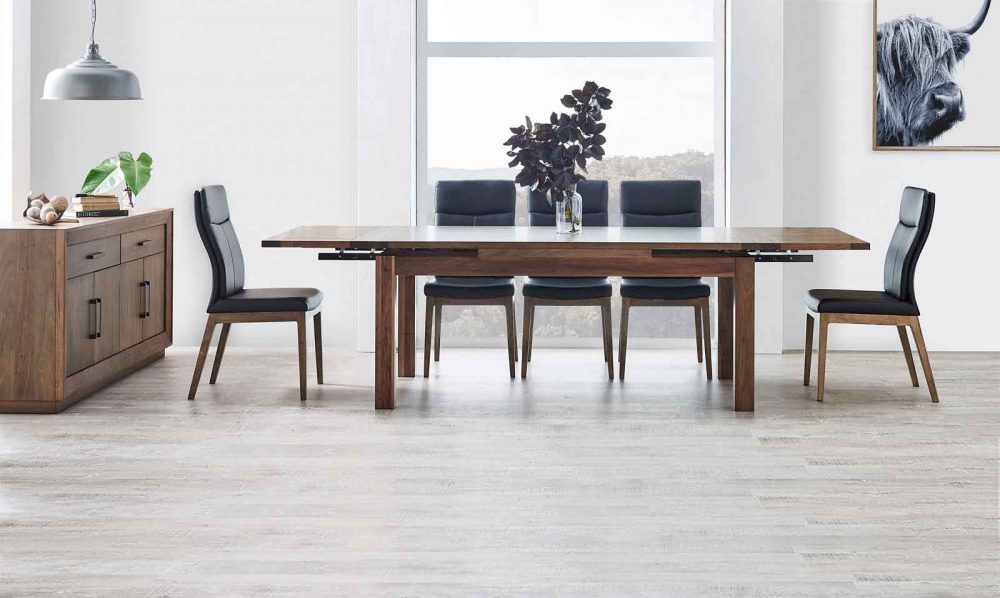 Forget mismatched chairs and plastic picnic tables, when you need to fit everyone in for Christmas lunch, look no further than the Riverland 9-Piece Timber Extension Dining Suite. Extending from 1.8m-2.8m, the dark timber extension dining table can accommodate your family and friends during the festivities, and will save space after your guests have gone home. The PU dining chairs are also very easy to clean – perfect after the feast of a lifetime!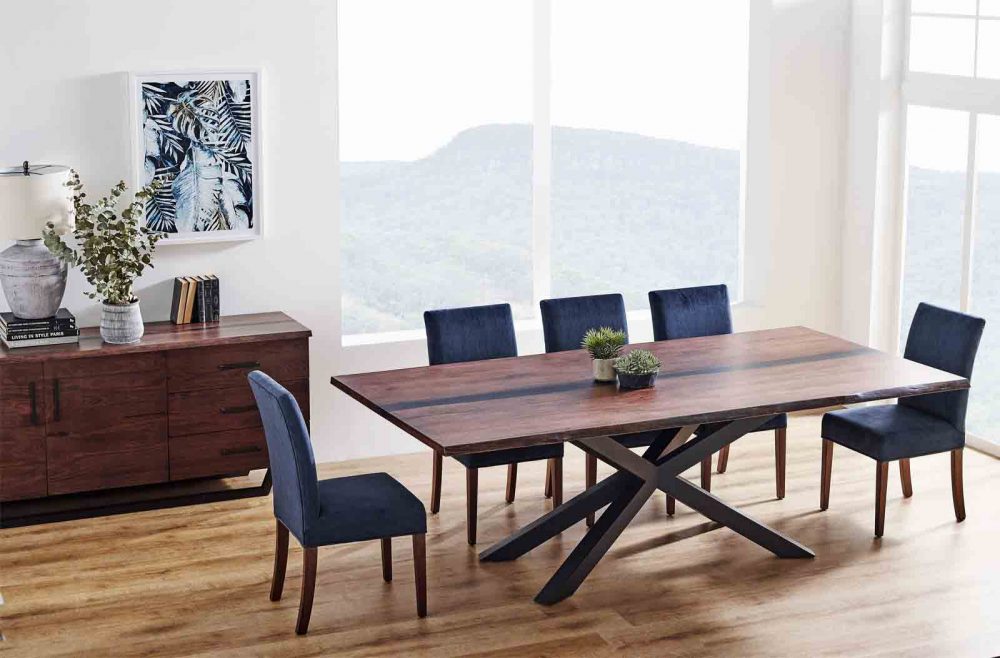 The Onyx 9-Piece Dining Setting will be sure to impress your guests on Christmas Day and will bring style to any room, with a unique industrial aesthetic. Crafted from messmate timber, the dining table boasts a black resin centre and live edge, and is complemented by 8 soft fabric dining chairs so you and your guests can enjoy your Christmas spread in optimum comfort.
Complete the look with the Onyx 2-Door/3-Drawer Buffet, and make Christmas entertaining easy with room for all your cutlery and crockery.  Also pictured below is the 'Gus' Table Lamp, which is available to order.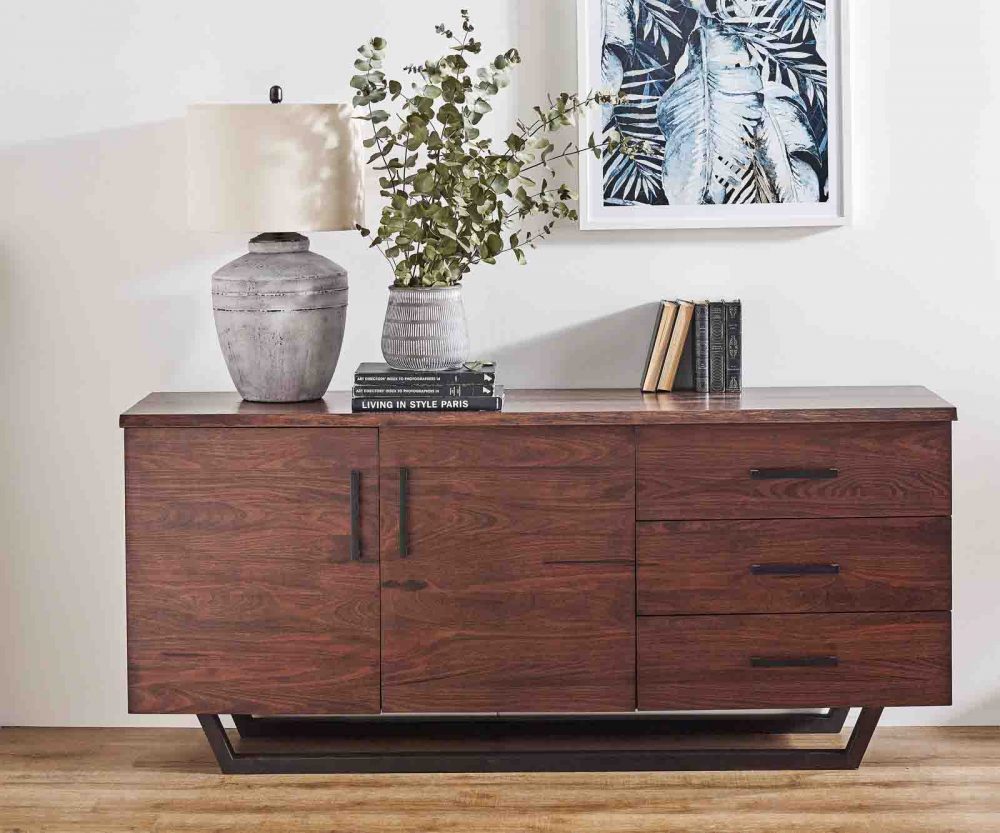 Must-Have Decor For A Pop Of Cheer – Cushions & Wall Art: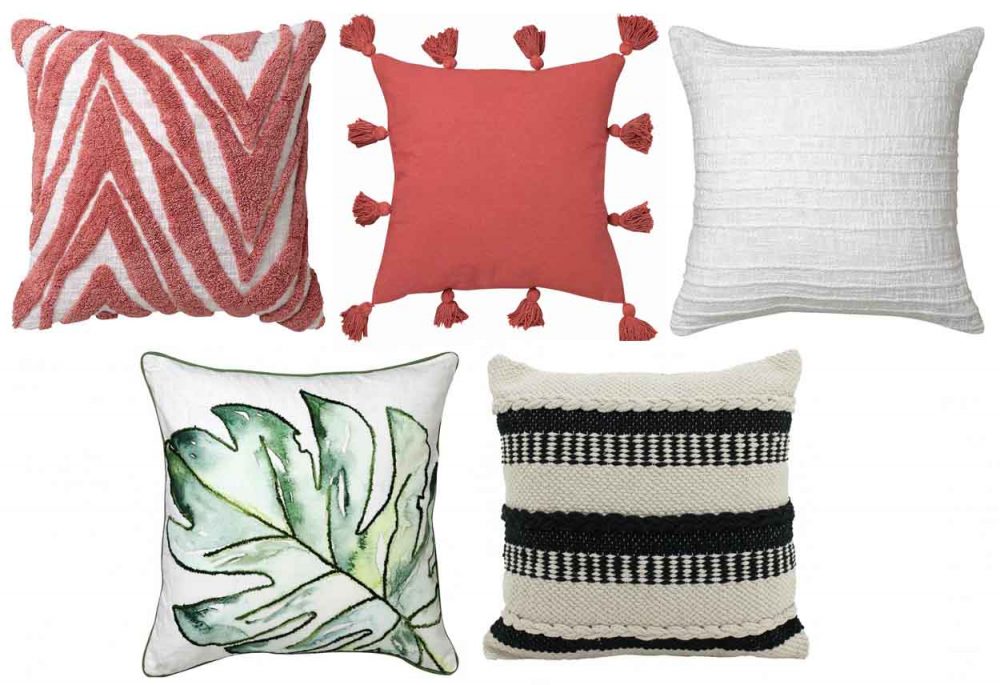 The tree might be decorated, but don't forget about the rest of the room! Add a splash of festive colour to your lounge setting with our stylish range of cushions – and to your walls with our stunning range of prints. It's the ideal way to tie your Christmas decorating together while keeping your guests comfortable and impressed.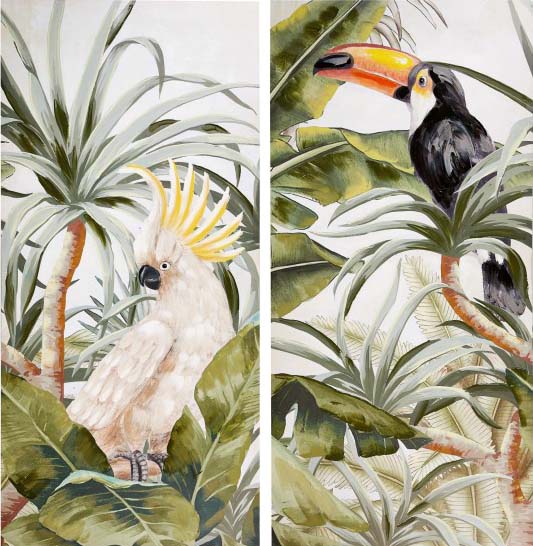 Must-Have Indoor Furniture for Overnight Guests – Sofa Beds: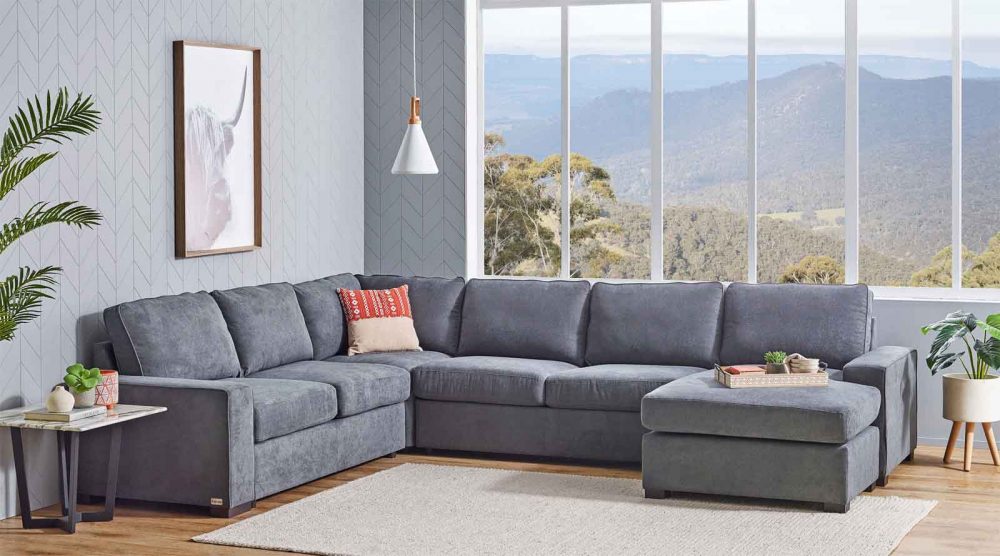 Truly an all rounder, the Bronson 6-Piece Fabric Modular Lounge Suite with Sofa Bed is a must-have if you're looking to update your living room in time for Christmas. Featuring a reversible chaise, this spacious suite will easily fit the whole family – perfect for unwrapping presents on Christmas morning. Plus, the fold out 2-seater sofa bed makes hosting holiday guests hassle-free. A durable plywood frame and pocket sprung seating means this suite and sofa bed will be your go-to for entertaining guests for many Christmases to come.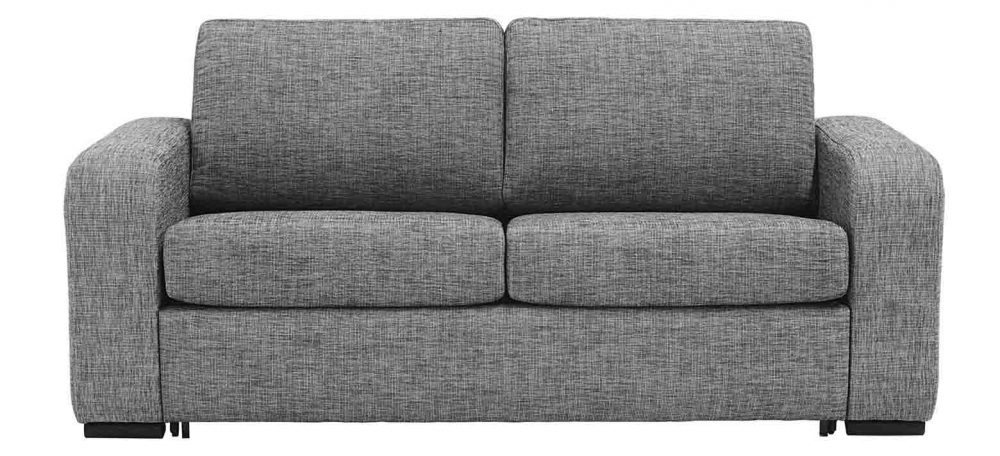 Working with a smaller space? The 'Alice' Fabric Queen Sofa Bed is a perfect choice for hosting your holiday guests, blending classic aesthetics with a dual-purpose design to provide you with beautiful functionality. With an easy to use pull-out Sofa Bed action, this setting is simple and convenient, making overnight stays hassle-free for everyone. Available in a selection of colours, the 'Alice' will effortlessly blend in to your existing home decor.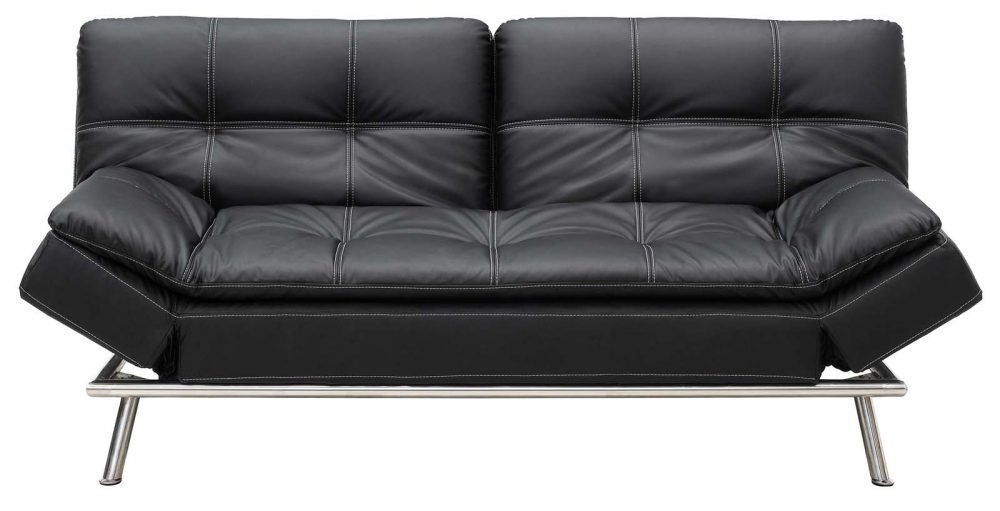 When Christmas Day celebrations are winding down, the Tocoa Click-Clack Sofa Bed can be easily converted into a comfortable daybed, ensuring your family and friends always have a place to stay. Featuring pillow top comfort seating and adjustable arms, the contemporary design is a sleek addition to any room. Check out our wide range of stylish cushions to add a pop of festive colour and comfort.
Must-Have Indoor Furniture for Unwinding on Christmas Night – Recliners: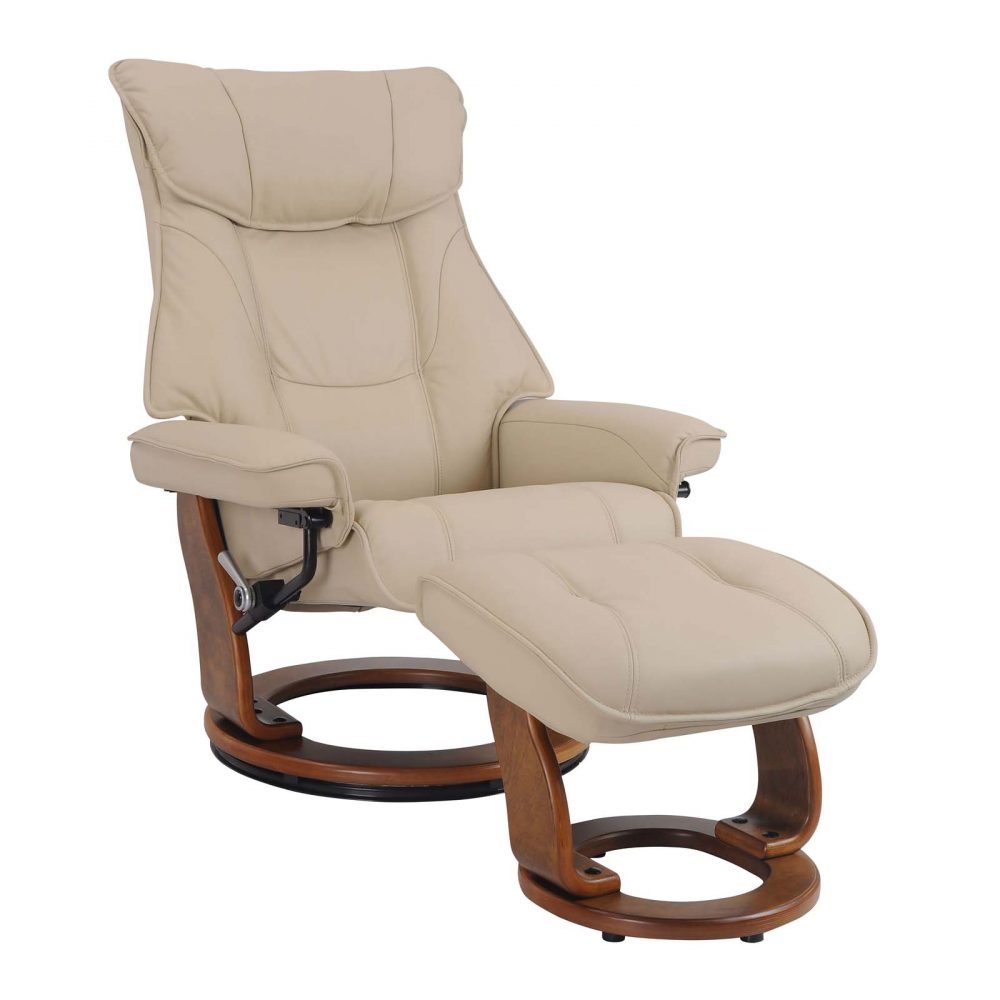 After a long day of festivities, ensure you and your guests have somewhere to relax and put your feet up. The Orebro Leather Recliner Chair and Footstool lets you lounge in comfort, featuring creamy Capri leather upholstery and a caramel timber frame that will bring sophistication and style to your lounge room. With an independent footstool you can also adjust your feet to the perfect angle for optimum comfort.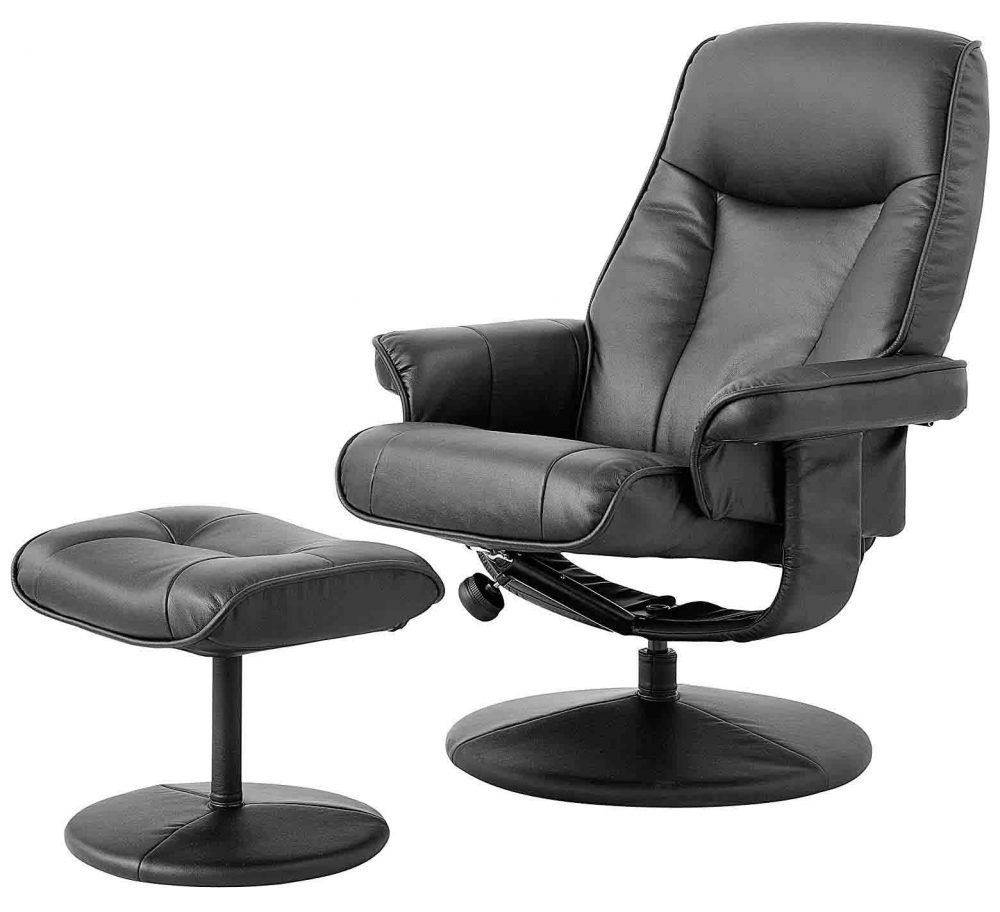 The Lusso PU Recliner and Footstool will add a little luxury to your home and make your living or spare room even more inviting for your Christmas guests. This Recliner features a sturdy steel frame and comfortable padded seating in PU leather, along with a matching footstool. Also available in fabric upholstery.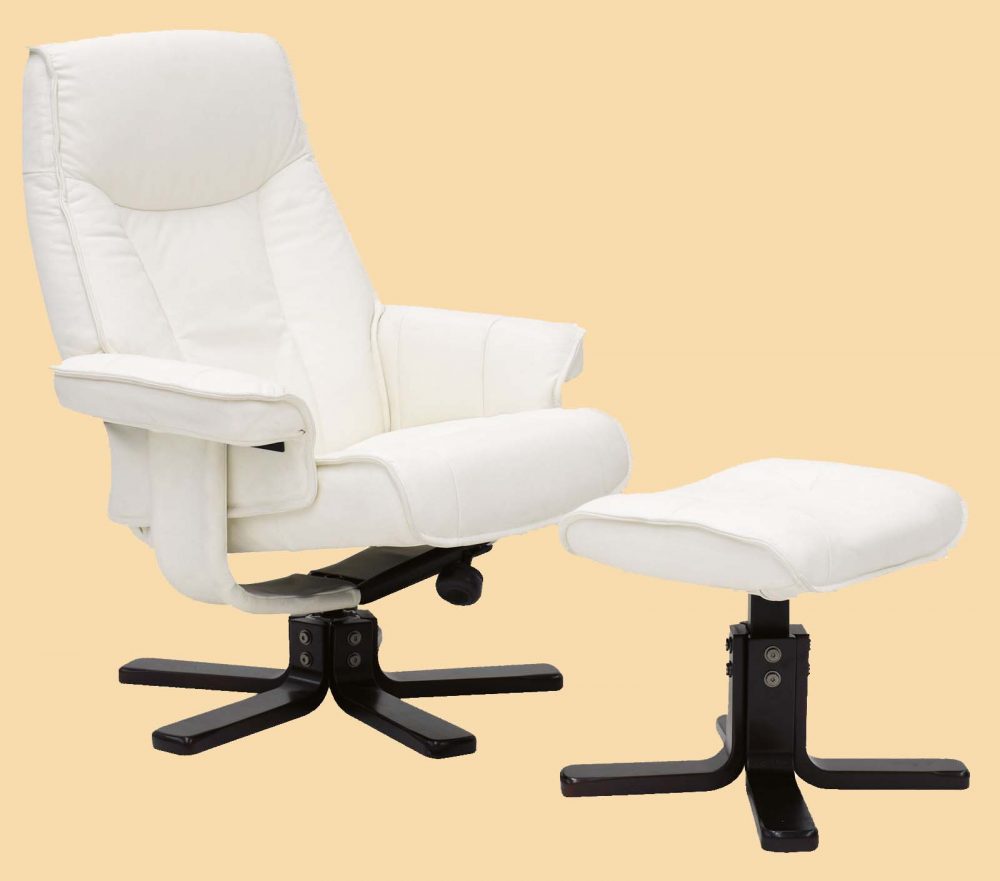 Featuring stylish white cowhide leather, the Taby Leather Recliner and Footstool has a locking recliner mechanism that will put you in the perfect position to unwind after a Christmas day spent entertaining. The 360 degree swivel base means you can converse with your guests with ease, whilst not missing out on your favourite Christmas movie or family home video.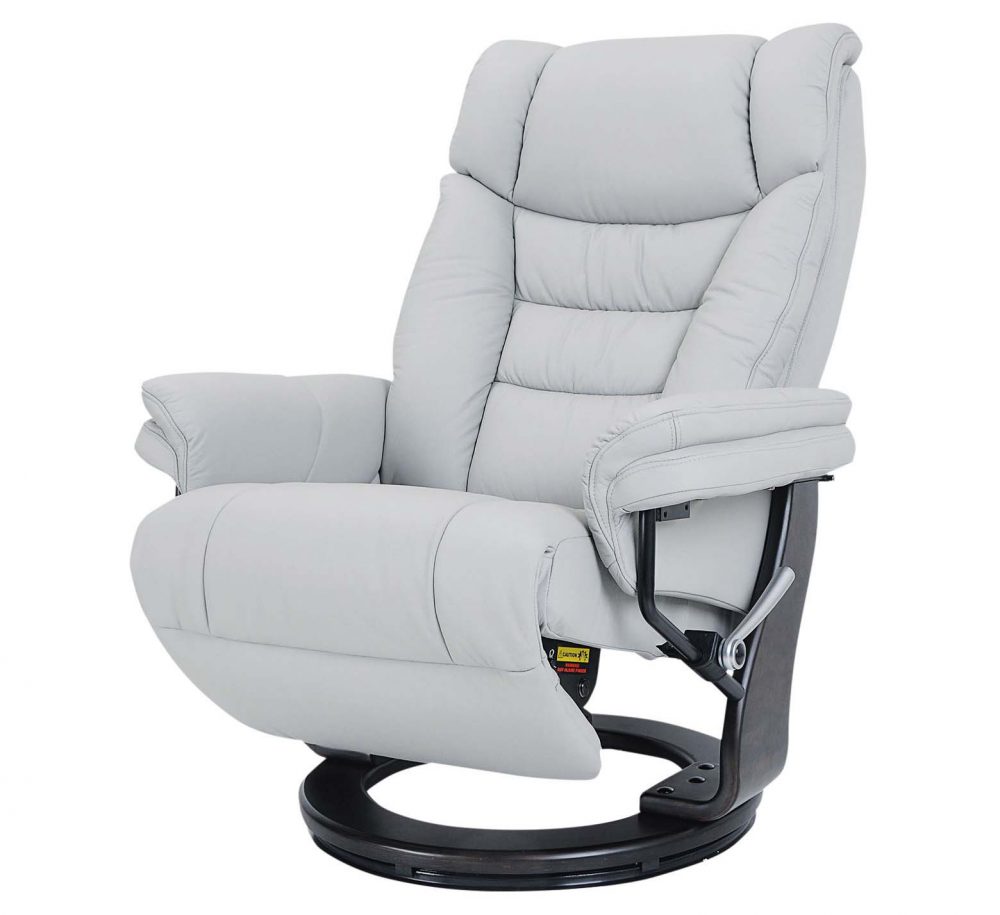 In beautiful neutral tones, the Sven Leather Swivel Recliner with 360 degree movement mechanism will not only quickly become one of your favourite interior pieces from an aesthetic viewpoint, but also your favourite place to curl up and unwind. Given that the Sven's separate reclining locking mechanism will allow you to relax the way you want, and the fact that this seat is upholstered in high quality leather and plush foam padding, you'll be sure to find yourself racing with your guests to claim this luxurious recliner.
Discover More Christmas Furniture Must-Haves
Whether you're woken up by the kookaburras, the cicadas or the kids on Christmas Day, do it stress-free this year knowing your home is ready for a day of festive entertaining. You can browse all of these must-have indoor furniture pieces (and many more) online, or head into your local Harvey Norman store to test them for yourself and chat to our friendly, expert staff. Merry Christmas!
P.S. Find what you need for Christmas Entertaining… Outdoors!
Yes, once you've found what you'll need inside the home this festive season, it's time to get your outdoor space Christmas-ready! For inspiration, have a read of our blog on The Best Outdoor Furniture & BBQs for Christmas Entertaining.