It's. On. Sale!
Oh, how we all love to hear those three, special words.
If you've been longing for a new lounge or dreaming of a new dining suite, now's the time to grab yourself a bargain with Harvey Norman's incredible half yearly clearance deals! Never mind finding an excuse to spoil yourself – these deals really are too good not to take advantage of!
Use this opportunity to instantly spruce up your living room with a new lounge suite, or update the dining room with some brand-spanking new furniture. Interested? Here are our top picks to get you inspired.
 'Royale' 2-Piece Fabric Lounge Suite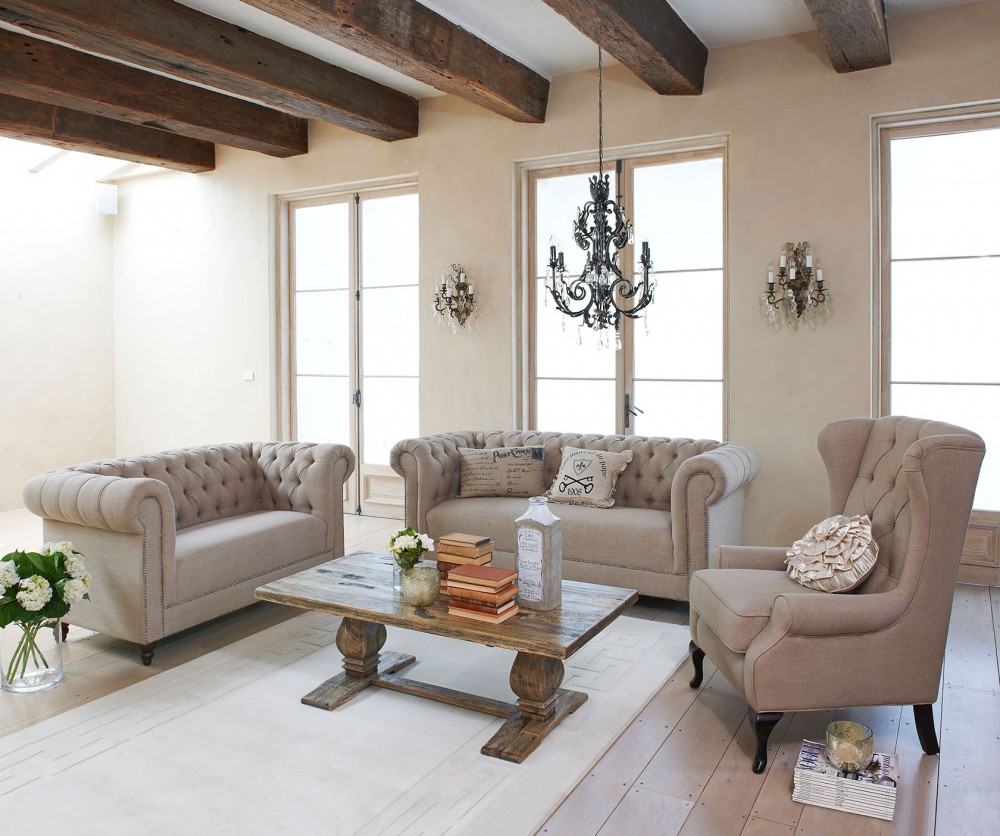 The best feature of this sublime suite is not the buttoned-back upholstery or the deep-seat cushion comfort. It's not the robust and sturdy construction. It's not even the gorgeous, neutral palette or the elegant yet striking French provincial design. It's the fact that during the Half Yearly Clearance, the fabulous 'Royale' lounge suite comes with a bonus*1 matching wing chair to complete the look.
Now if that isn't worth getting excited about, I don't know what is.
'Manhatten' Corner Fabric Lounge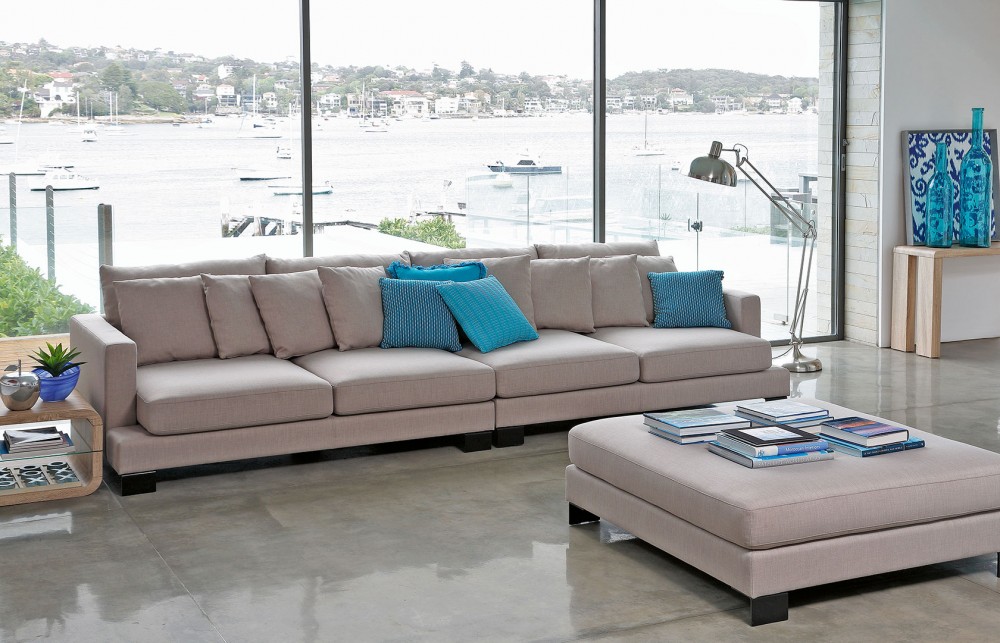 Featuring coordinating scatter cushions and an ottoman, the 'Manhatten' corner lounge is a must-have for any savvy DIY stylists out there.
Its versatile design means you can change it up depending on your needs and the space available. Place the two lounges together and put your feet up and relax with a movie, or create a more intimate and personal space by connecting the two sofas at a right angle, with the ottoman in between.
 'Marley' 3-Seater Fabric Sofa Bed with Storage Chaise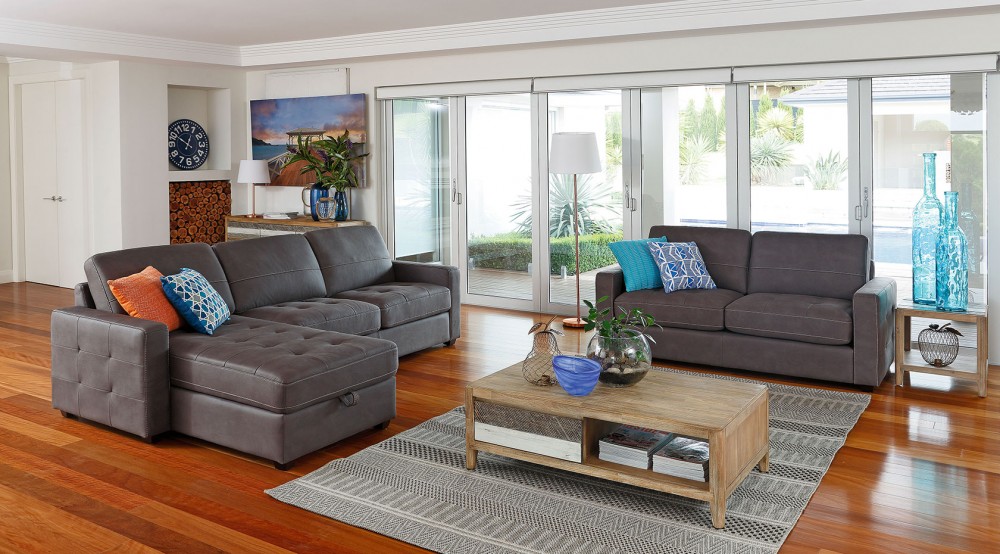 The 'Marley' 3-seater lounge has it all. Gorgeous chaise lounge by day, pull-out sofa bed by night!
Not only is the 'Marley' a sophisticated addition to any lounge room, it's the perfect bedding solution for those overnight guests. It also features a convenient storage area beneath the chaise, ideal for storing extra pillows and blankets.
'Yarra MK2' Fabric Corner Lounge with Chaise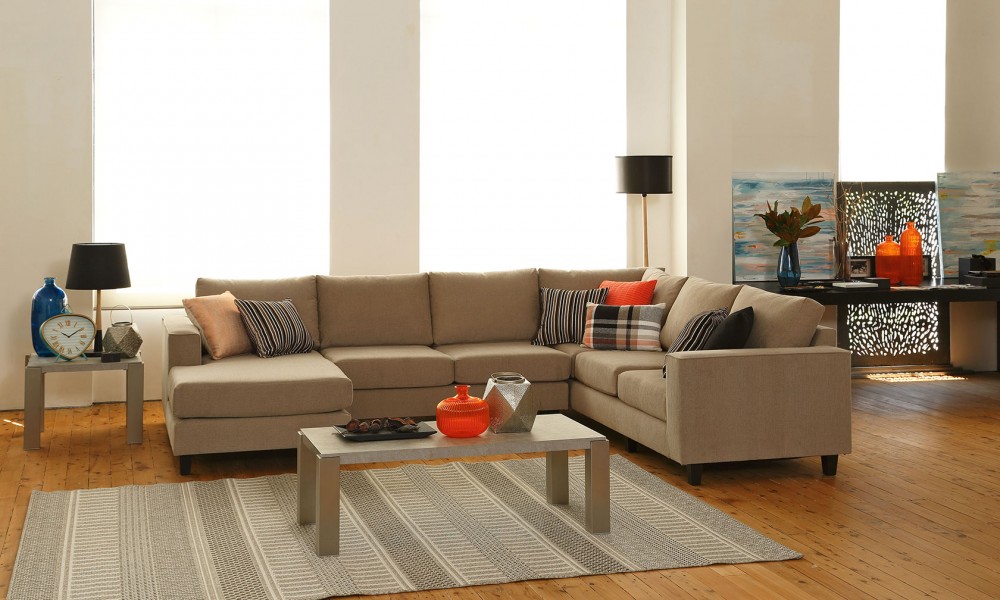 This luxurious modular lounge will instantly bring a whole new atmosphere to your living room. Cosy and inviting, the 'Yarra MK2' offers plentiful seating in a modern, space-saving design. Dress with fresh, bright pillows or a colourful rug to add a pop of colour to your lounge room. It's sure to instantly brighten any space!
Made in Australia, the 'Yarra MK2' features a durable timber frame and a Flexcell cushion support system for total comfort. Available in a selection of fashionable colours to suit any décor, this impressive modular boasts a 15 year structural warranty.
'Max' 3-Piece Fabric Recliner Lounge Suite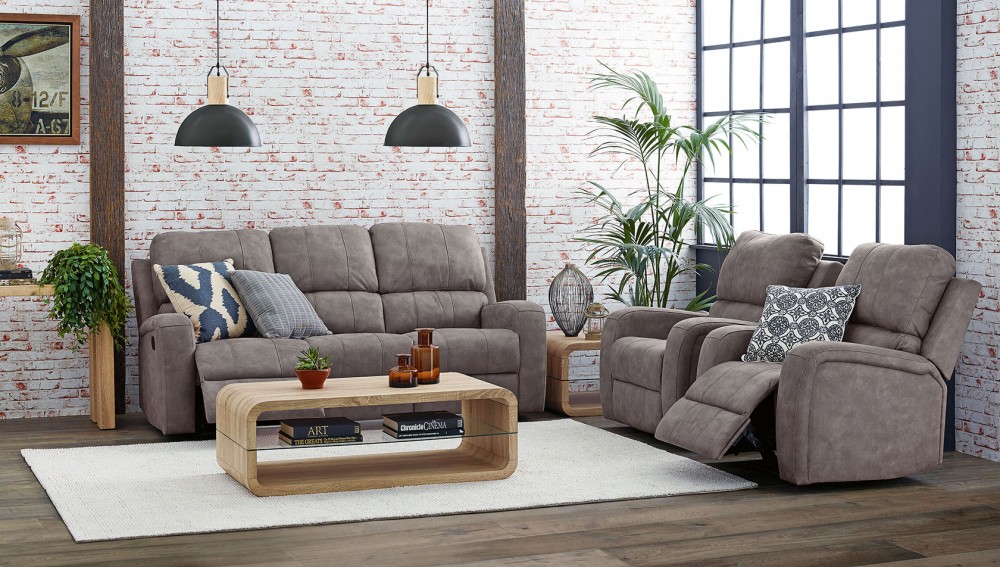 With its generous, sink-in cushions and pocket coil spring design, the 'Max' suite is so comfortable and plush you'll never want to leave the lounge room. Relax in style thanks to its reclining actions, perfect for unwinding after a long, hard day.
With different seating options to choose from, there will always be plenty of space for the whole family – whether watching TV, playing video games on a rainy day or just sitting back and enjoying some quality family time.
'Abby' 2-Piece Leather Lounge Suite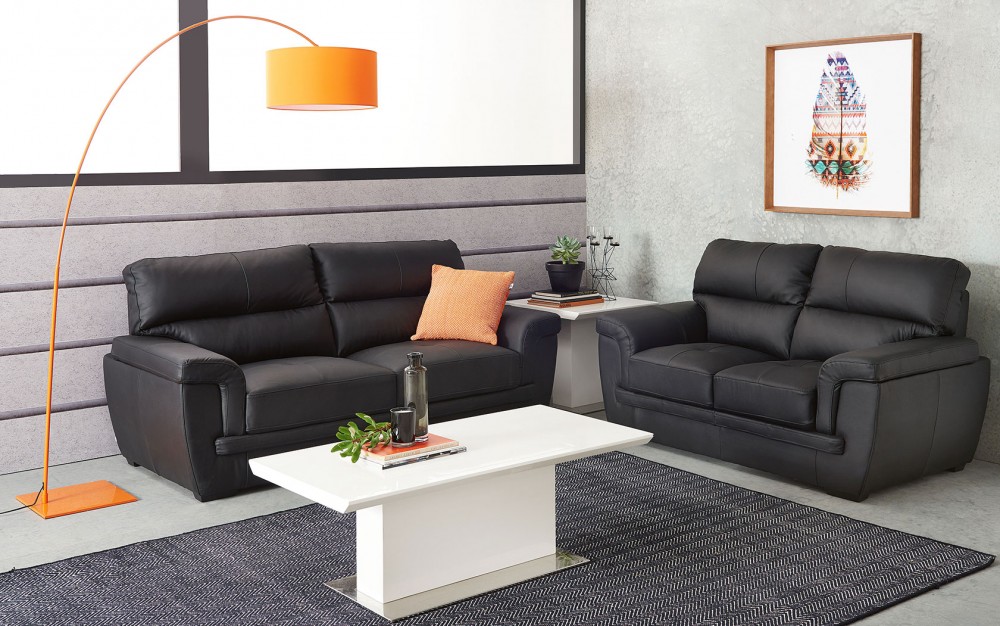 The 'Abby' 2-piece suite is a luxurious addition to the modern home. Offering sumptuous seating and a striking design, the 'Abby' will become your living room's new centrepiece.
Expertly upholstered in quality leather, this stunning suite provides a classic backdrop which you can dress up with cushions and throws. Complement the 'Abby' leather sofa with similarly modern, minimalist items to really brighten up your lounge room.
'Beyond' 7-Piece Dining Setting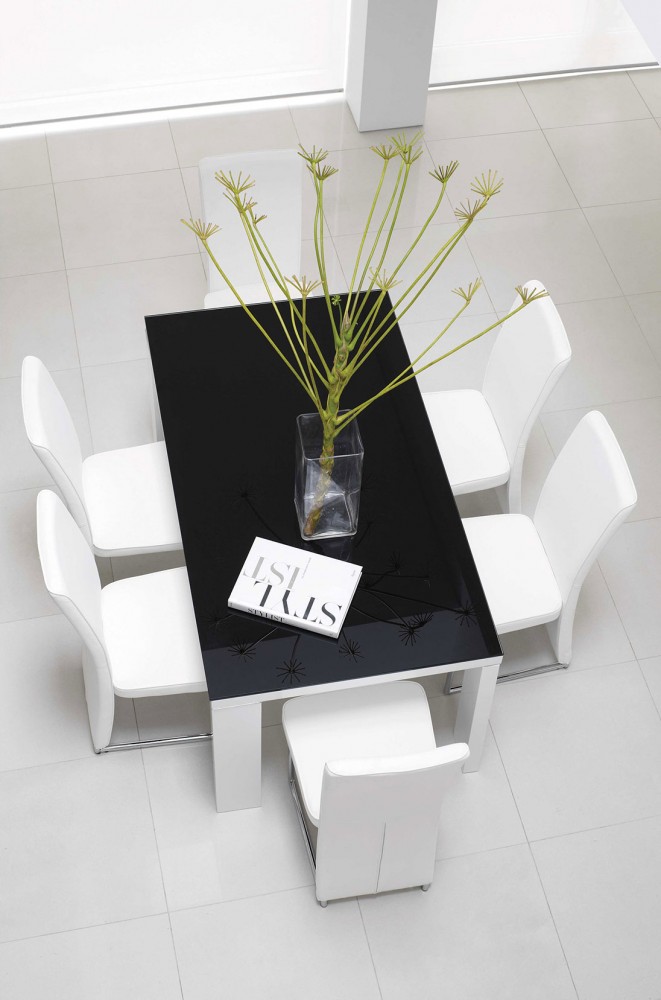 Now this dining furniture is ahead of its time.
Offering a contemporary, fresh vibe, the 'Beyond' will immediately enliven your dining room. Embracing the boldness of monochrome, this suite exhibits a daring style that will become the envy of all your dinner guests.
This elegant dining setting consists of a 1600 x 900mm dining table with glass-top and six upholstered chairs and both the table top and dining chairs are available in black or white.
'Hampshire' 7-Piece Extension Dining Setting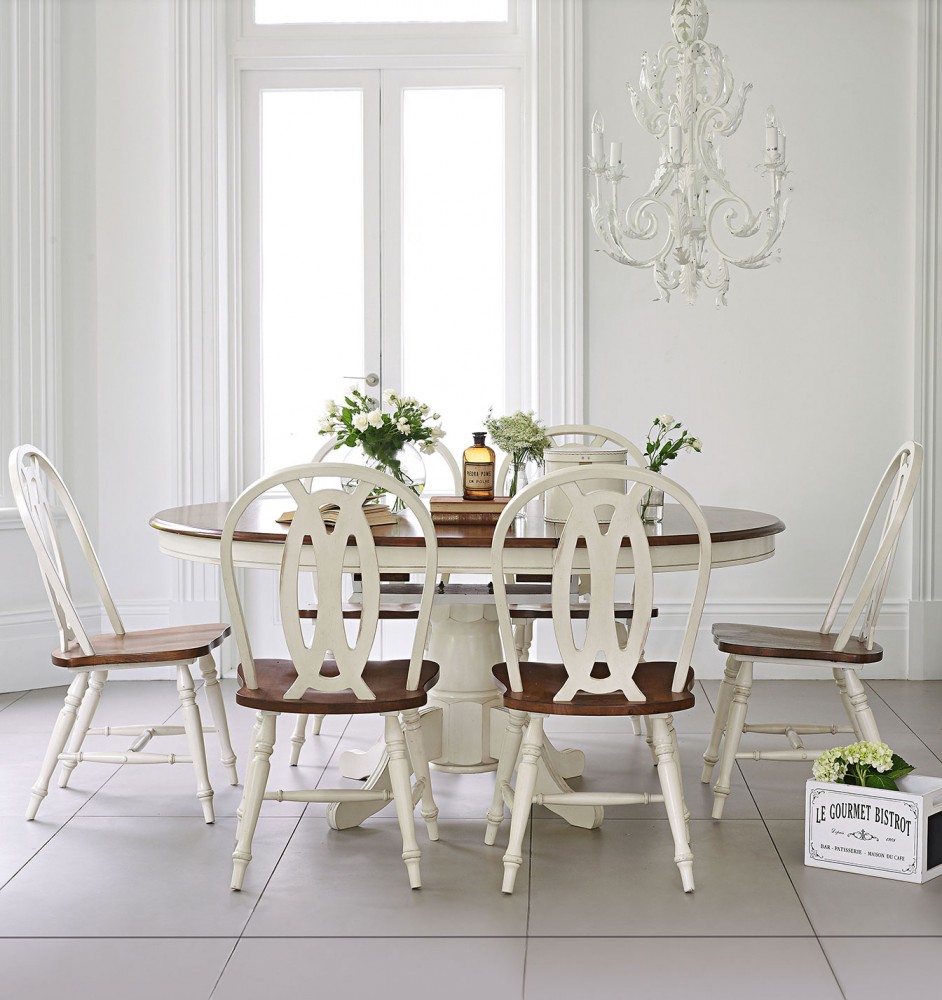 If modern isn't quite your thing, then try the old-world charm of the 'Hampshire' 7-piece dining suite. With its provincial appeal and romantic leanings, the 'Hampshire' possesses an enduring style.
Complement this gorgeous dining setting with a table runner or placemats in muted pastels, and add beautiful fresh-cut flowers as a centrepiece (think hydrangeas or roses and baby's breath).
This timeless setting is beautifully constructed from robust rubberwood, ensuring its longevity and your entertaining success for years to come.
Suite consists of an extendable dining table and six expertly crafted timber chairs.
'Saratoga' 7-Piece Dining Setting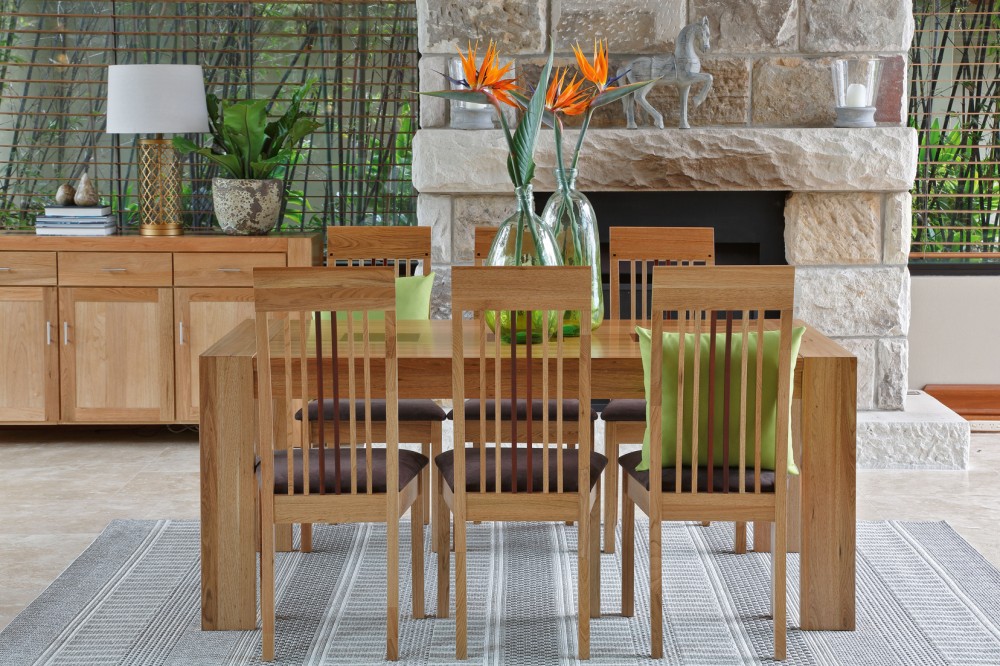 As far as dining room furniture goes, you can't go wrong with the 'Saratoga'. Offering a timeless design crafted from Mountain Ash, this classic setting includes six matching chairs.
Style the 'Saratoga' with accessories that will enhance the gorgeous, natural timber hues. How about some forest green pillows and a tasteful display of candles?
With the dining setting consisting of an 1800 x 1005mm dining table and six dining chairs, the 'Saratoga' range also features a coffee table, lamp table, entertainment unit, 3 or 4 door buffet and sofa table.
The Harvey Norman Half Yearly Clearance is on now, so head in to your local store or browse online for some incredible deals.
You'd better be quick – take advantage of our super deals now and give your home a makeover for a song. Well, what are you waiting for? Stop dreaming and start decorating!
*1. Terms and conditions apply. See catalogue or in store for details.