The glorious season of blue skies and sunny days is almost here! After months spent in hibernation, we can finally step outside and soak up some vitamin D. What better time to invest in a chic lounge or dining setting to transform your outdoor area into the perfect summer oasis?
Embrace outdoor living with help from your outdoor furniture experts. Harvey Norman has a wide collection of seasonal outdoor furniture designed to add style and comfort to your al fresco space. Choose from an array of designs, configurations and quality pieces to bring your outdoor area to life and create a haven of relaxation. Complete your setting with a barbecue from our impressive range, and cook up a storm for your family and friends.
Here are a few of our favourite picks from our latest outdoor furniture collection that will bring a slice of paradise to your doorstep.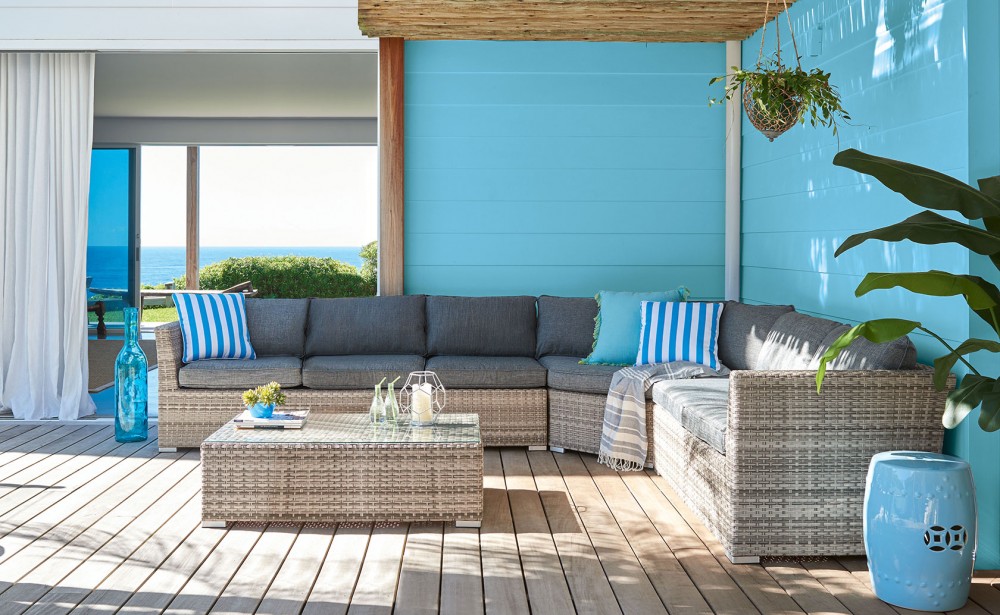 Escape to your very own tropical getaway everyday with the 'Tahiti' Large Modular Lounge Setting with Coffee Table. This stylish setting will take you miles away with its coastal aesthetic and contemporary character. Boasting a wicker design which has become a popular choice for modern outdoor furniture, the 'Tahiti' features spacious, upholstered seat cushions which offer premium comfort as well as plenty of room for you and your guests. Perfect for entertaining or unwinding in the sunshine, you'll never want to leave your Tahitian escape!
The 'Tahiti' consists of a 4-piece modular lounge with a matching rectangular coffee table. The 'Tahiti' is also available as a 7-Piece Oval Dining Setting.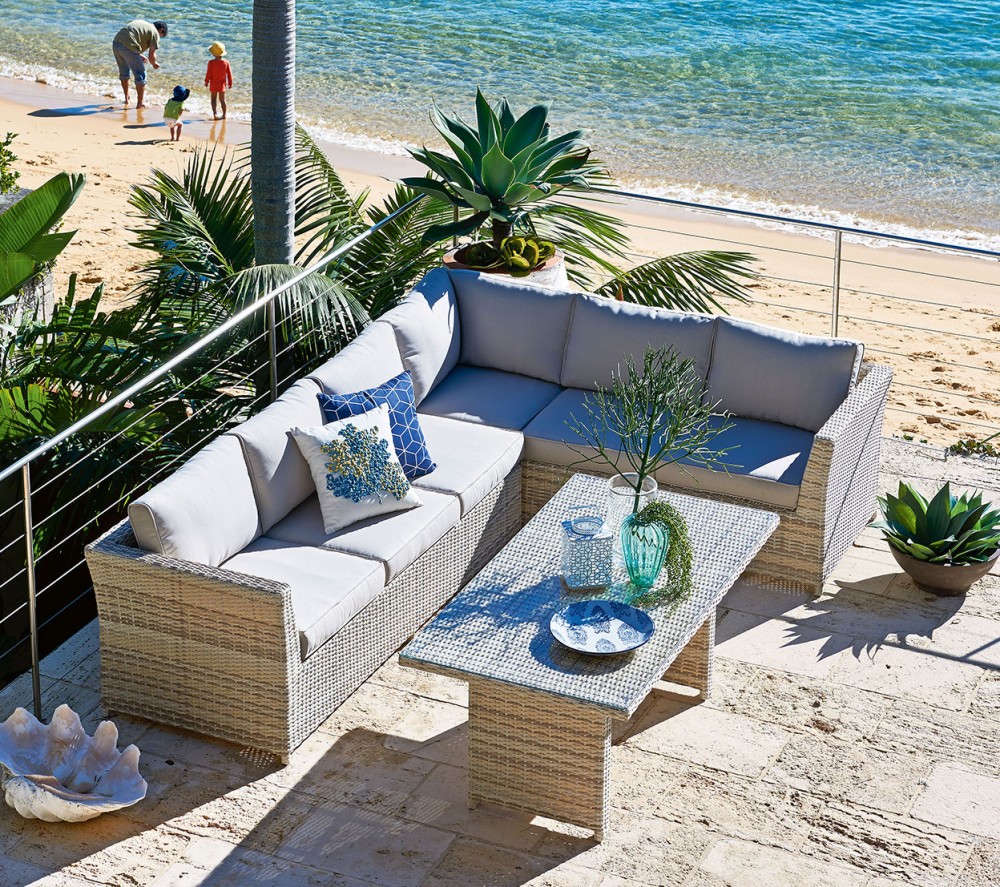 Make the most of the great outdoors with the stunning 'Belbora' 3-Piece Modular Lounge/Dining Setting. Whether you like to stretch your legs and enjoy a lazy afternoon nap in the sun or gather around the dining table for a family lunch, the 'Belbora' offers a comfortable and stylish set-up. Plush seat cushions offer supreme luxury, while the fashionable wicker design will endure the test of time so you can enjoy the 'Belbora' for years to come. Sure to add an on-trend touch to your outdoor area, experience outdoor living at its best with this quality lounge and dining setting.
The 'Belbora' consists of a 2-piece corner modular lounge and a 1500 x 800mm dining table. The 'Belbora' is also available as a 7-Piece Dining Setting, 9-Piece Dining Setting, 5-Piece Lounge/Dining Setting and a 3-Piece Corner Modular Lounge Suite with Coffee Table.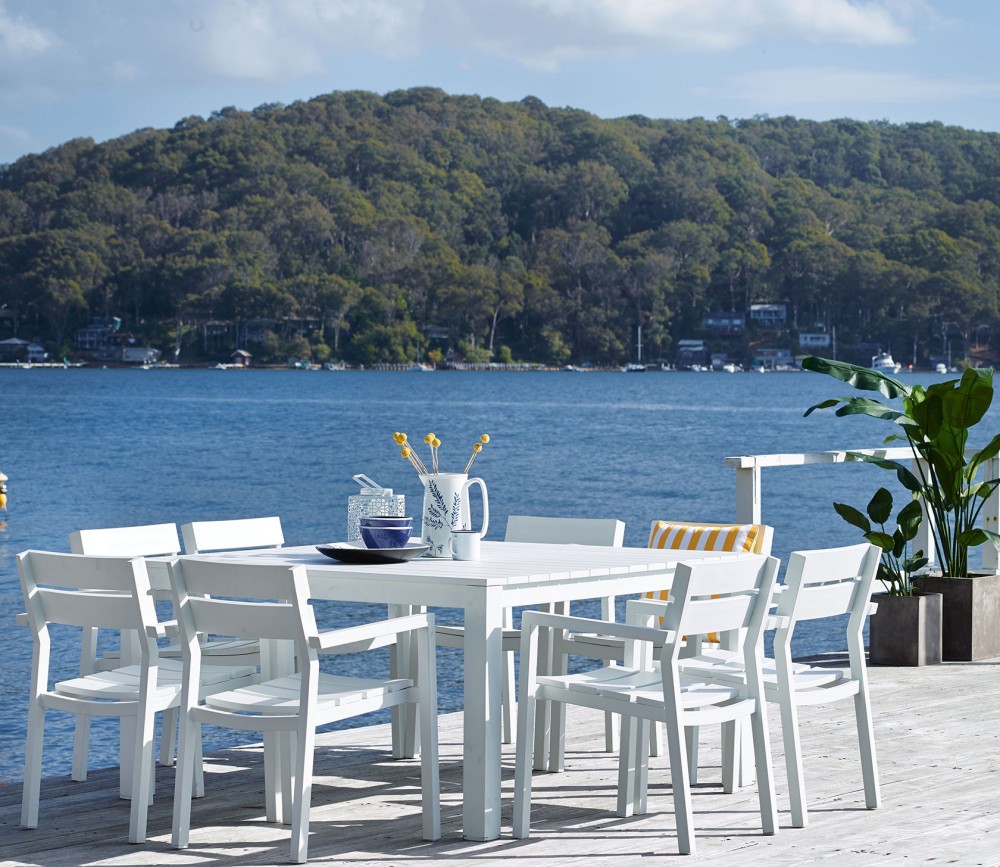 For a clean and classic statement, look no further than the effortlessly chic 'Quay' 9-Piece Square Dining Setting. A stunning example of the beauty of modern aesthetics, the 'Quay' will refresh your outdoor space with its sleek lines, minimalistic design and flawless white finish. Send out the invitations to your next dinner party under the stars and get ready to impress your guests! With a generously sized square dining table and eight dining chairs, the 'Quay' has room for everyone which makes it perfect for entertaining.
The 'Quay' consists of a 1465mm square dining table and eight matching chairs. It is also available as a 9-Piece Rectangular Dining Setting, 3-Piece Dining Setting, 5-Piece Dining Setting and an 11-Piece Dining Setting, as well as a 5-Piece Bar Setting and as a 4-Piece Lounge Suite.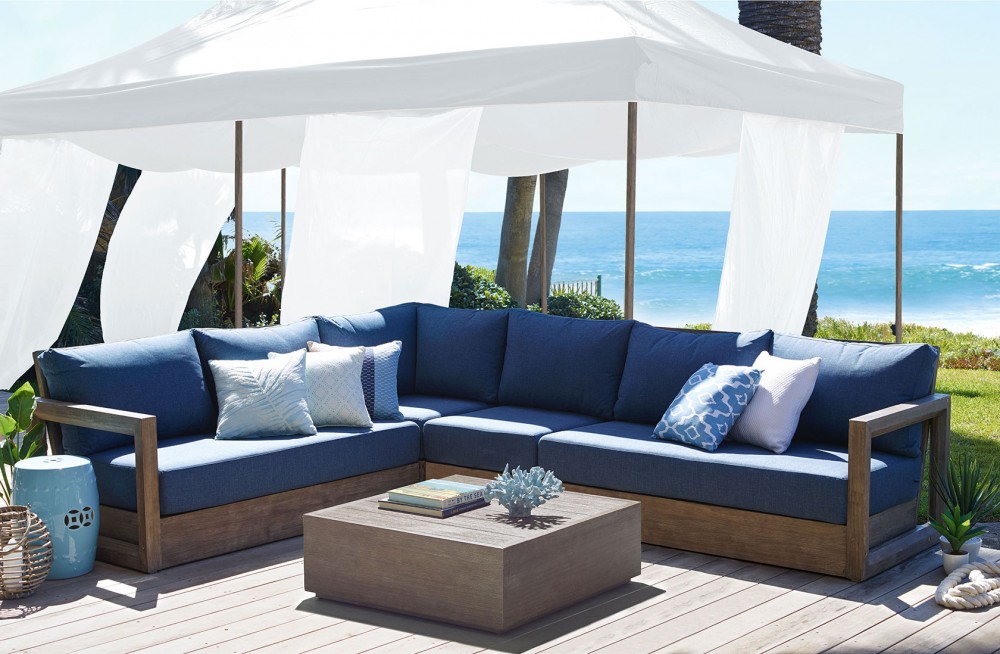 Give your outdoor area a private-resort feel with the stunning 'Ezra' 5-Piece Modular Outdoor Lounge/Coffee Setting. Sit back, relax and unwind thanks to the plush and spacious seating of this contemporary modular lounge. Constructed from quality Acacia timber in a Unique Grey brushed finish, featuring sumptuous seat cushions in Royal Blue, the 'Ezra' will take your outdoor area to another level of class and comfort. You can even configure the 4-piece lounge to suit your space and needs. Chic, comfy and functional? Tick, tick, tick!
The 'Ezra' consists of a 4-piece modular lounge (two lounge chairs, a middle piece and a corner piece) and a square coffee table. The 'Ezra' is also available as a 5-Piece Modular Dining Setting, 4-Piece Lounge Setting, 9-Piece Dining Setting and a 7-Piece Dining Setting.
Add a splash of colour to your outdoor area with a selection of our 'Juniper' Outdoor Scatter Cushions. Available in a variety of vibrant colours including Red, Aqua, Navy, Lemon, Lime and Black, the 'Juniper' cushions will add sink-in comfort to your al fresco space. Flip the cushion for your choice of stripes or a solid colour block.
Add Sizzle To Your Summer with a New BBQ
Nothing says outdoor living like a great Aussie BBQ! You don't need a special occasion to fire up the barbie, get some sizzlin' happenin' and treat your guests to some true-blue Aussie fare! Check out our top picks from Harvey Norman's big brand range of barbecues: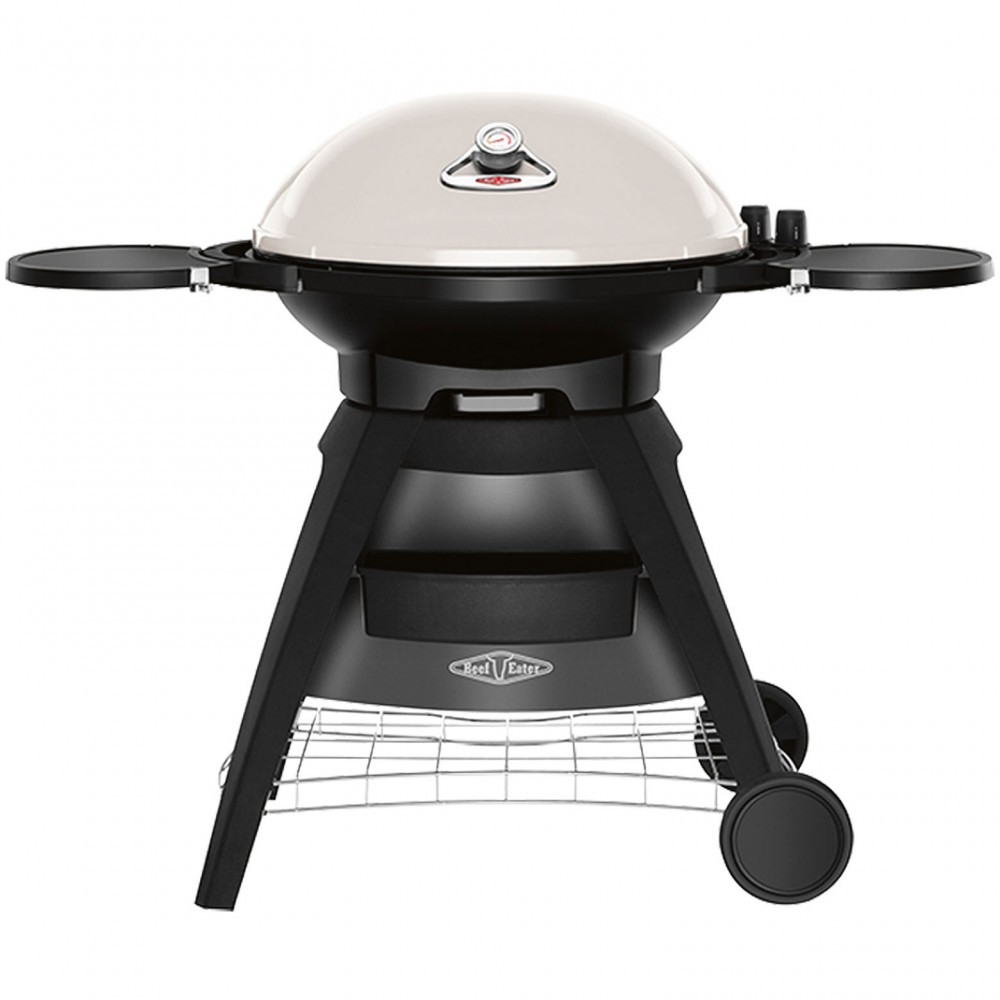 Compact enough to fit anywhere in your outdoor area and powerful enough to cook a big feed, the BeefEater 'Bigg Bugg' BBQ with Trolley will make quick work of your cooking. The 'Bigg Bugg' is easy to assemble, and features a temperature gauge and integrated Quartz Start ignition so your snags and skewers will be cooking in no time! Two independently-controlled burners heat the extra-large cast-iron cooking surface so there's enough power and room to cook for all your family and friends. The 'Bigg Bugg' also includes a convenient trolley with storage tray so your accessories are always on hand.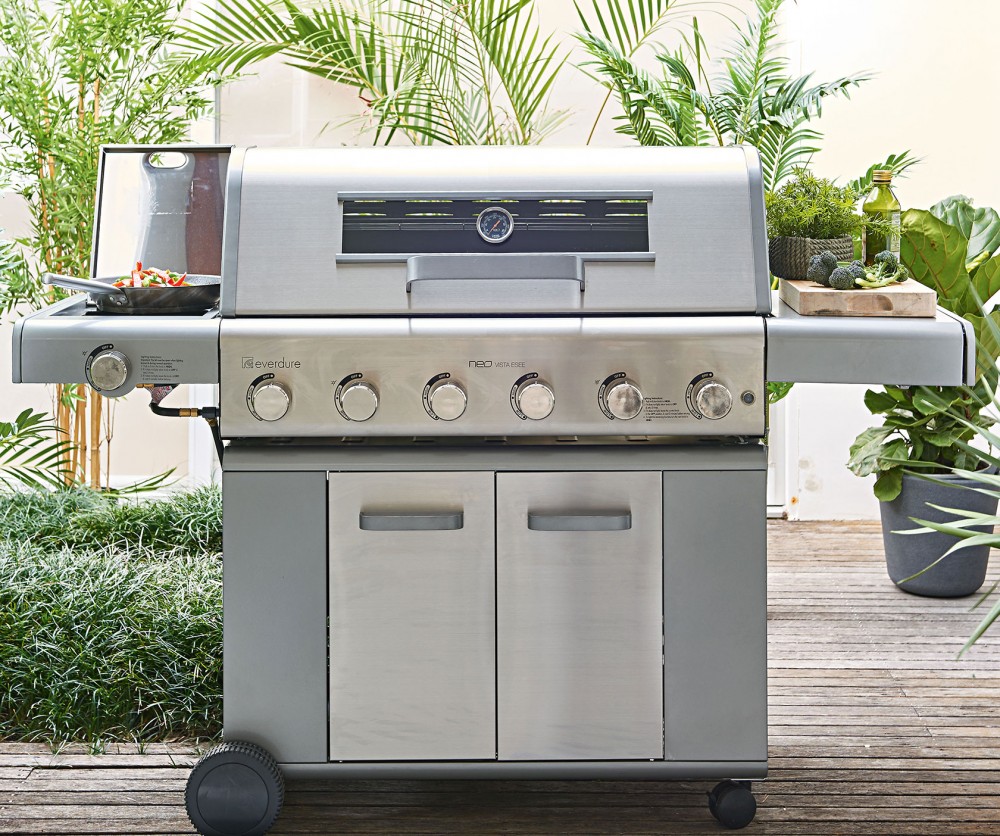 Release your inner grill master and transform your al fresco space into a barbecue bonanza with the Everdure 'Neo Vista eSee' 6-Burner Hooded BBQ. Constructed from vitreous enamel, with a 304-grade stainless steel roasting hood and fascia and silver powder-coated trolley, this premium barbecue is equipped with rotary piezo ignition for quick start-up, a 10.5MJ wok burner for added versatility, and oven-grade internal halogen lighting to keep an eye on your food while it cooks. The 'Neo Vista eSee' also includes a warming rack and baking dish so you're all set to go!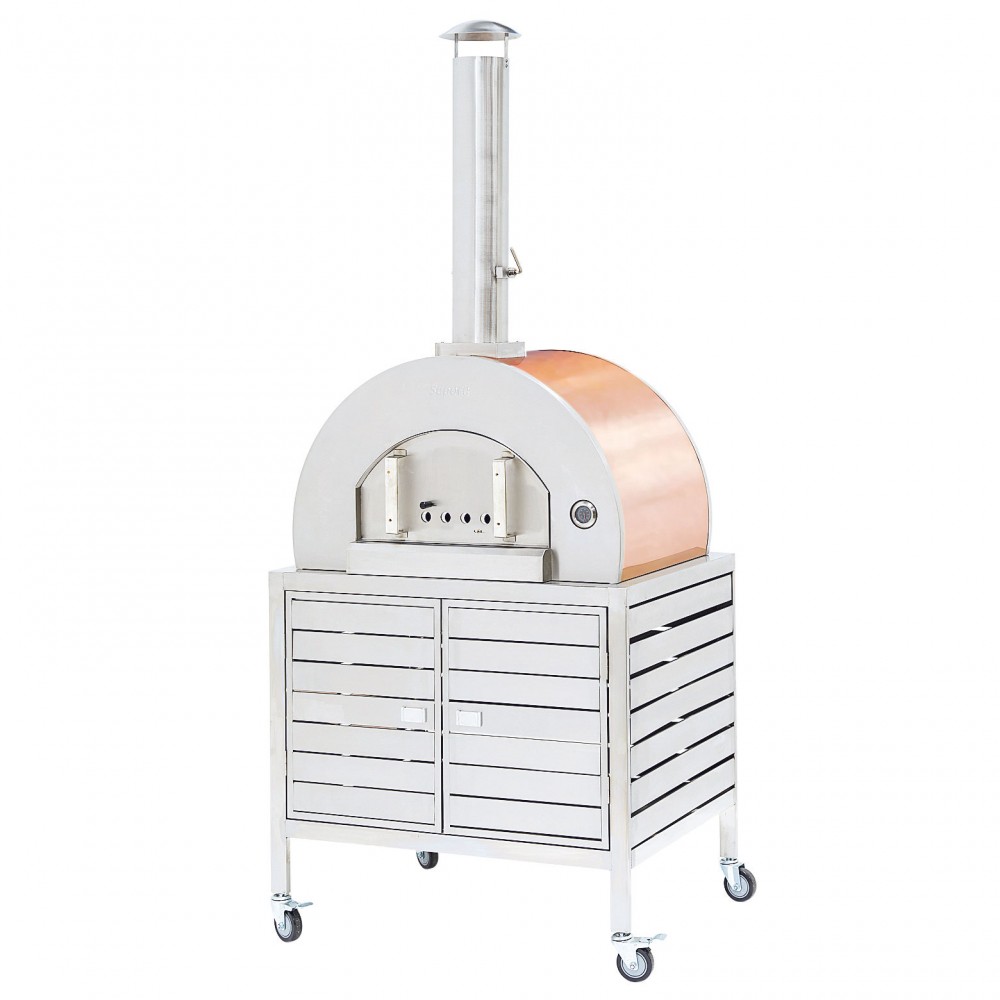 Ever dreamt of hosting a moonlight pizza party? Make this dream a reality with the Sapore 'Grande' Wood-Fired Oven with Stand. Create mouth-watering wood-fired pizza in your own backyard and impress your guests with this premium pizza oven. There's enough room on the large oven floor for up to six pizzas at a time! The fully-insulated cooking cavity, constructed from 304-grade stainless steel with an Italian clay brick hearth, delivers fast, 20-minute heat up and outstanding heat retention while remaining cool-to-the-touch on the outside. The 'Grande' also includes a convenient stand with slide-out side shelves to keep your utensils within close reach. Bake, roast, grill or simply enjoy the fire – the versatile 'Grande' does it all!
Head down to your local Harvey Norman store to browse our impressive collection of outdoor furniture and BBQs, and transform your al fresco space into the ultimate summer retreat!