Wish it could be movie night every night – minus the never-ending queues? When it comes to home entertainment, nothing beats the enjoyment you get out of a dedicated home theatre space.
Create an unparalleled entertainment setting in the comfort of your living room with Harvey Norman's new generation of home theatre furniture. Experience the fun and excitement of a trip to the flicks without setting foot outside your house. You'll no longer need to worry about the group of teens beside you who just won't stop chatting, or the kid behind you kicking your chair.
The lavish 'Alton' and 'Stanbury' powered recliner sofas have each been designed to offer you nothing but the best in modern comfort and convenience, and include every luxury you could possibly dream of – from LED drink holders and armrest storage to USB ports and more.
Thinking about transforming your living room into a home entertainment zone? Set the scene with the 'Stanbury' sofa.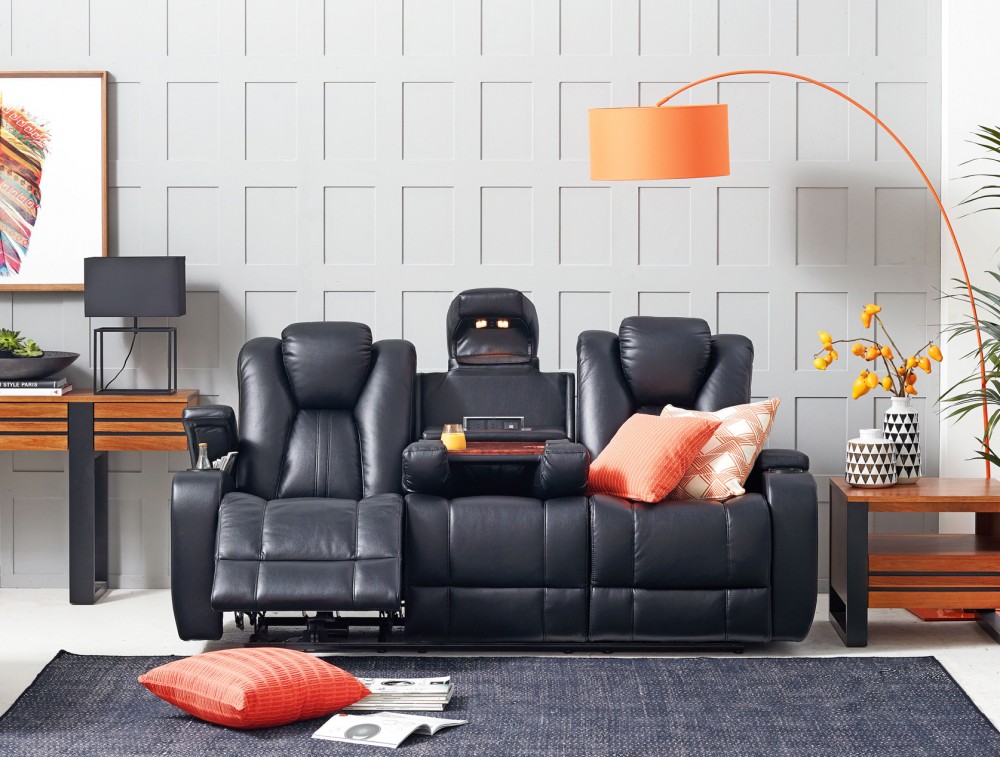 Create a sophisticated space with this plush sofa, complete with powered reclining action, headrest lights and illuminated drink holders. Yes, really!
Relax and unwind on your own or host a movie marathon with friends – the choice is yours with this innovative and versatile range.
The 3-seater sofa features a pull-out middle armrest, which includes space for cup holders, so there's no need to worry about spilling your drink – and even if you did, the 'Stanbury' is upholstered in premium, easy-to-clean Future Fabric for peace of mind.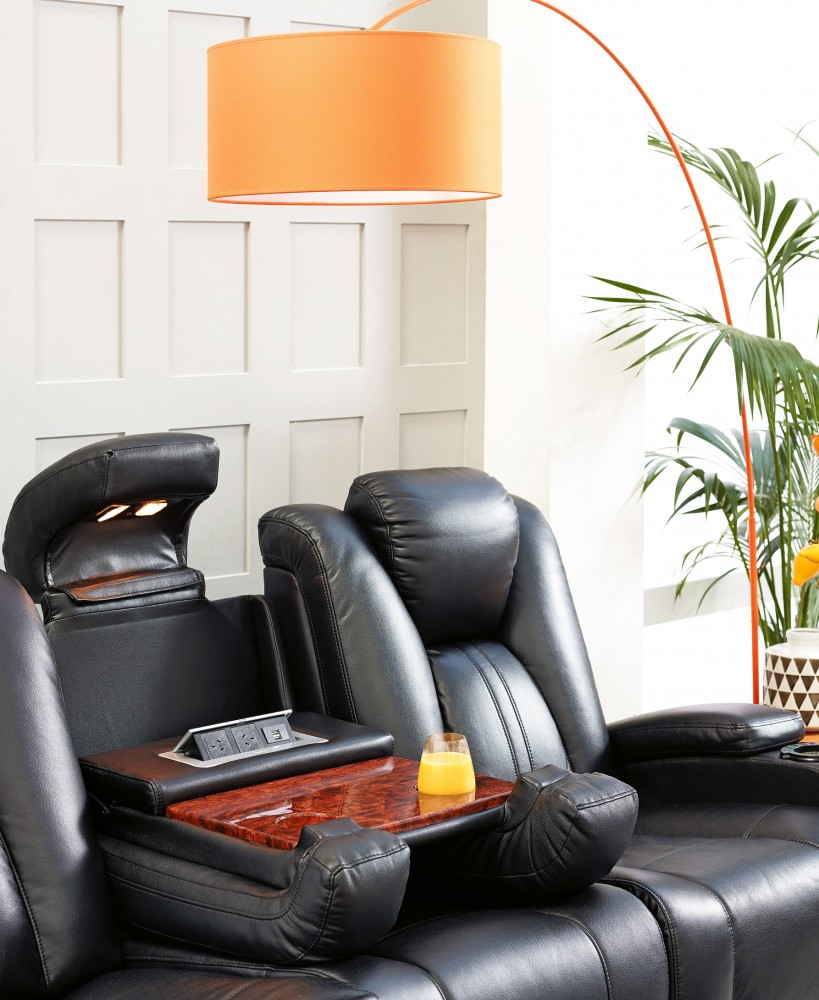 The handy power sockets located within the pull-out armrest enable you to charge any device; a particularly helpful feature if you're streaming from your device to the television.
In addition to this, lights conveniently placed in the headrest illuminate the space, so you don't have to fumble about in the dark to find the remote, your popcorn or your drink.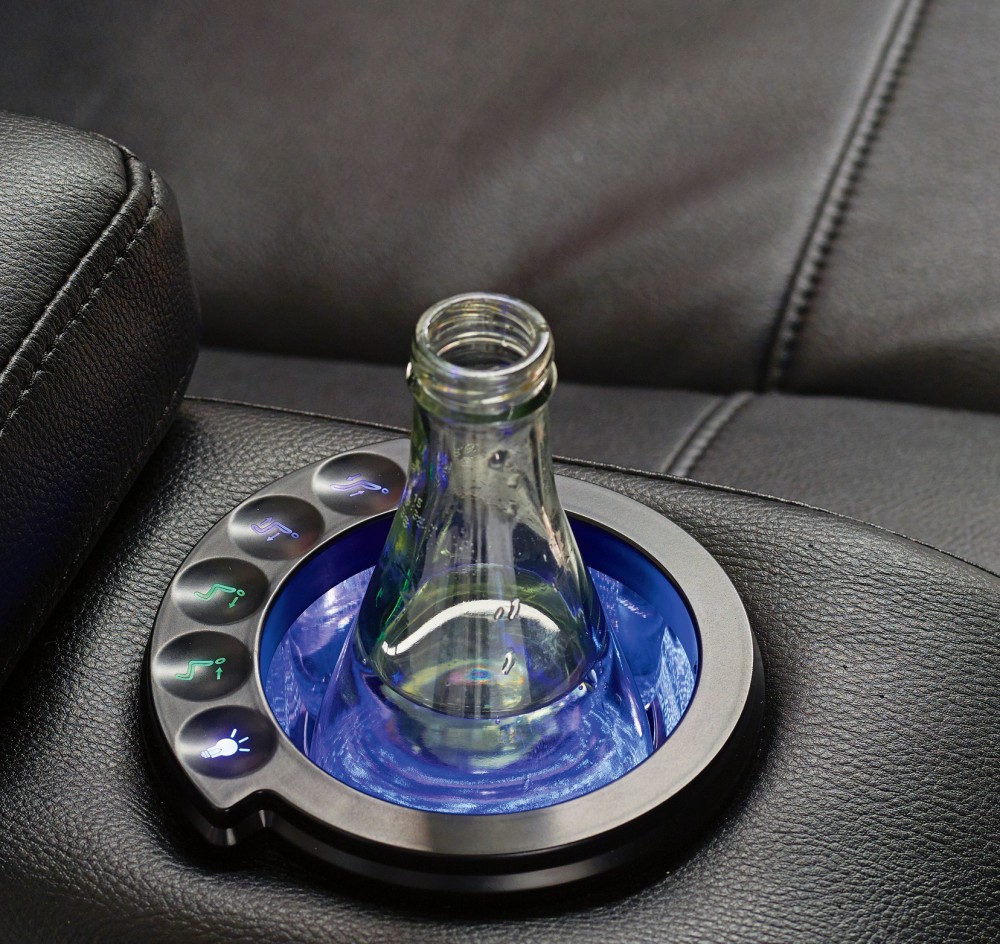 The 'Stanbury' is not just about the goggle box. Why not recline, relax and unwind with a good book or magazine, instead? And when you've finished reading, place your book in one of the storage compartments located in the outer armrests. That way, you can keep your side tables clutter-free and you'll never misplace the TV guide again!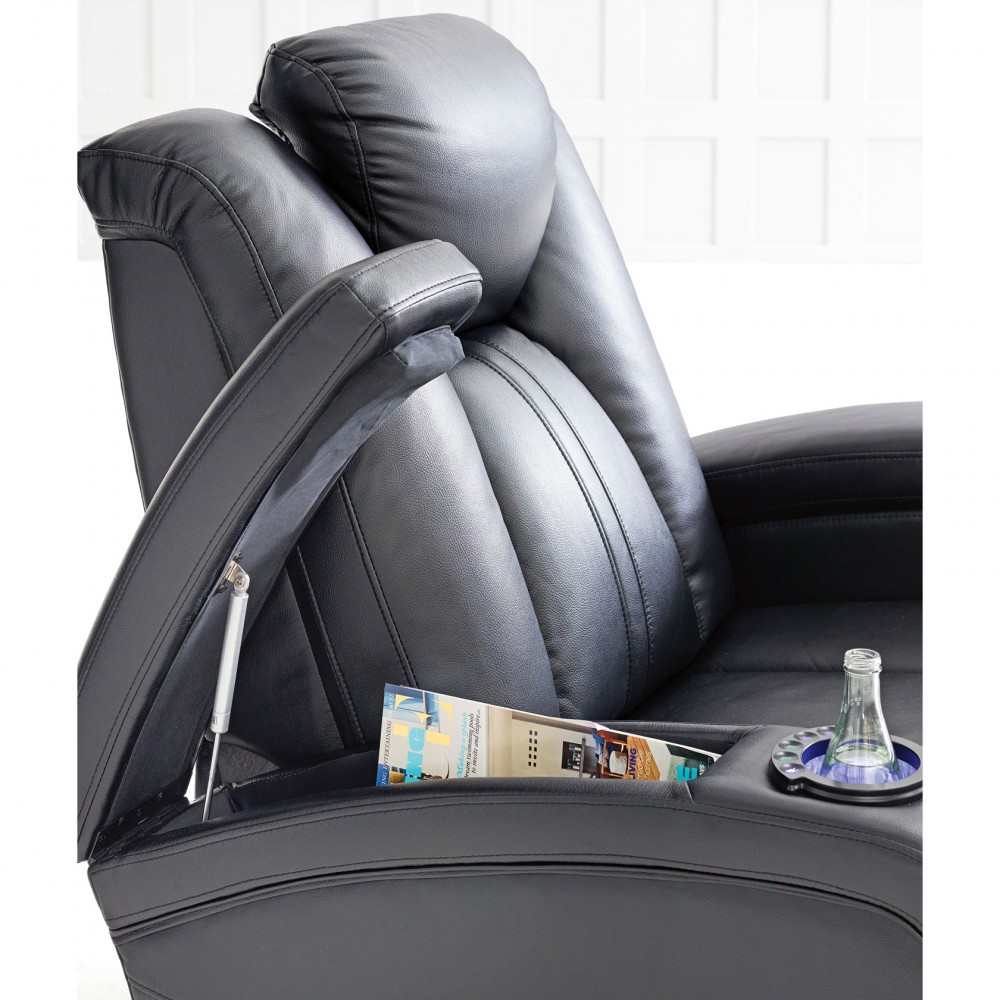 The 'Stanbury' range also includes a 2-seater powered recliner lounge and plush powered recliner armchair.
Both the 2-seater and the armchair feature cup holders for total convenience, so you can relax with a drink while you watch your favourite movie.
Crafted with all the creature comforts in mind, make the most of your living room space with this luxurious yet affordable suite.
Boasting a thoroughly modern design, the 'Alton' range will make a welcome addition to your home.

Beautifully tailored and boasting generous cushioning, the 3-seater 'Alton' sofa offers the perfect combination of class and comfort. Upholstered in revolutionary new Future Fabric, its modern design is sure to make a statement in any lounge room. It's not just the aesthetics that are sure to impress – it's all those little extras that are included.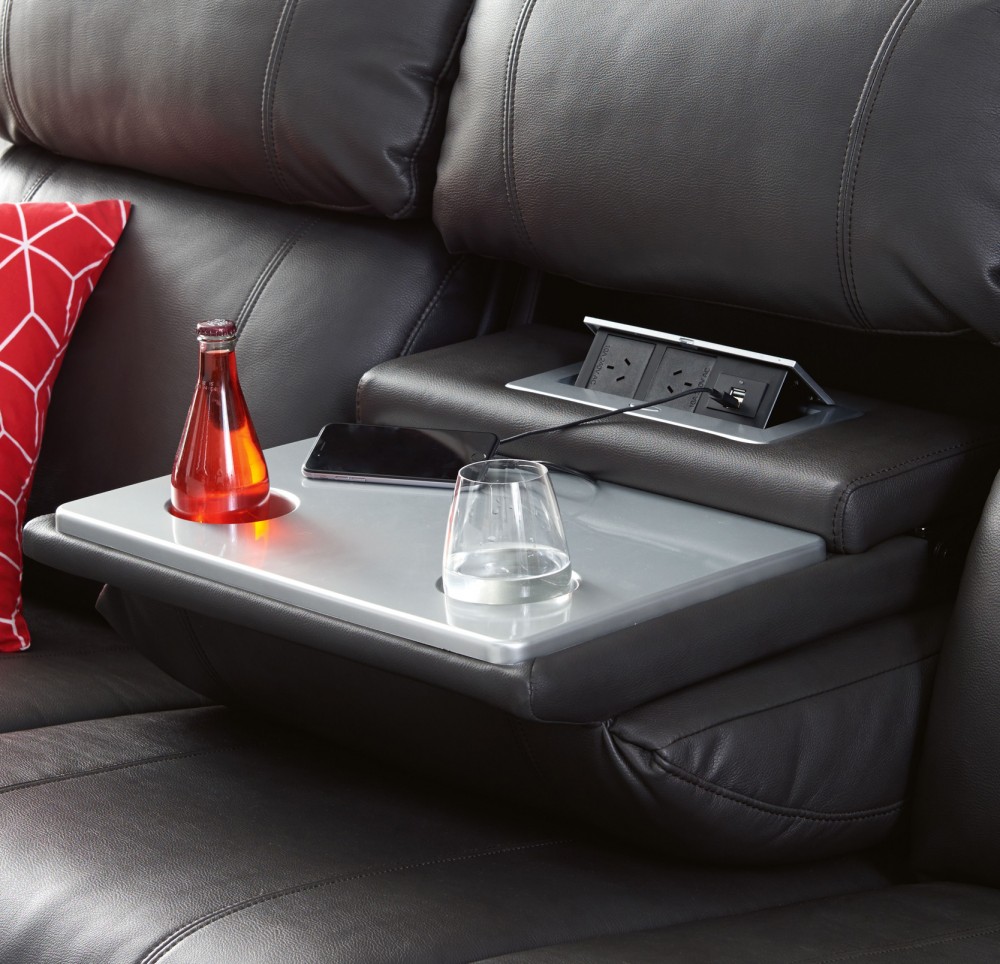 Not only does the 'Alton' 3-seater sofa include in-built cup holders, it also features a USB port, two convenient power points, powered reclining actions and hidden storage compartments in the armrests. In addition, it has adjustable headrests that can be manipulated for your comfort, so you can relax in whatever position best suits you.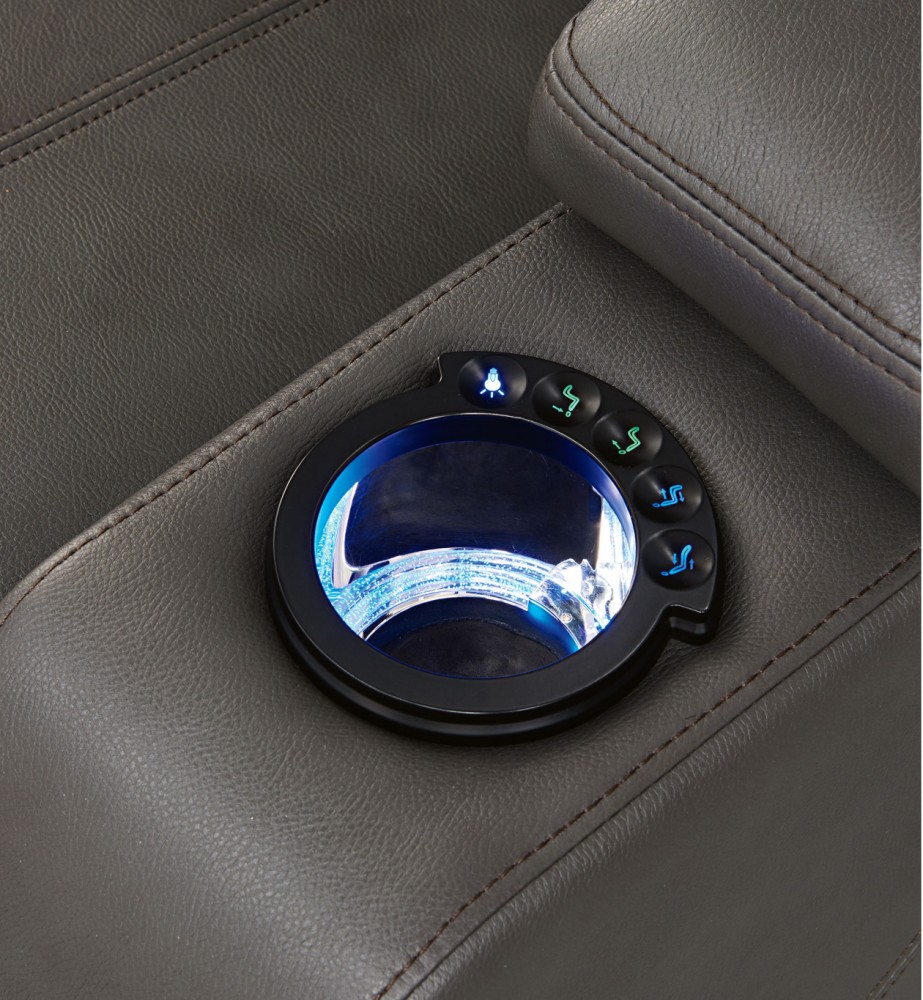 The 'Alton' range also includes a stylish 2-seater powered recliner sofa and comfy electric armchair – both featuring cup holders and storage compartments in the arm rests.
The 2-seater lounge includes a centre storage console for added convenience. Use it to house remotes, game controllers, magazines and more.
To top it all off, the 'Alton' range is upholstered in long-lasting Future Fabric, designed to withstand the rigours of daily use.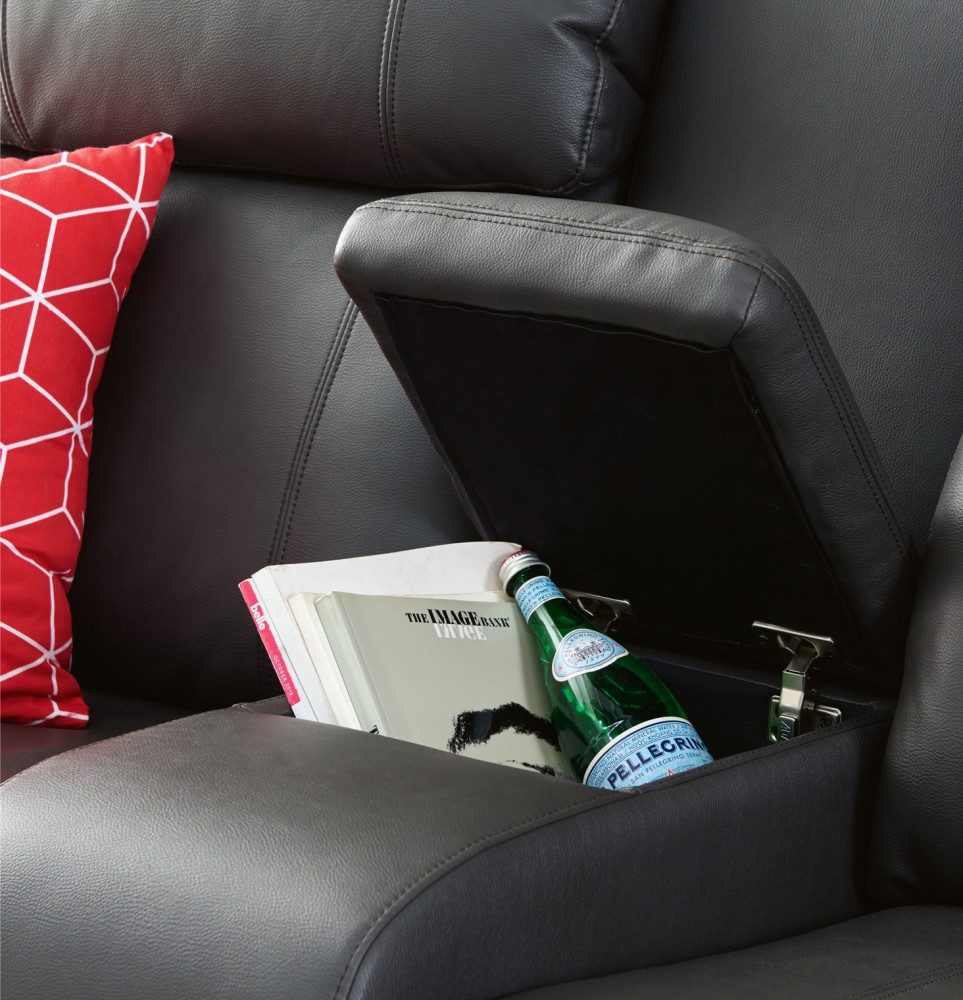 With so many amazing features, it's easy to create your very own home entertainment retreat with the 'Alton' range.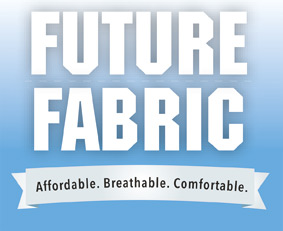 What is Future Fabric?
Harvey Norman's Future Fabric range has been extensively tested to ensure it meets the highest standards.
Affordable, breathable and offering amazing durability, Future Fabric has been tested to both Australian and International standards.
Resistant to abrasion and offering sunlight and rubbing colourfastness, Future Fabric is designed for longevity. With the correct care, your Future Fabric furniture will still look like new after years of use.
Feeling Inspired?
Are you ready to create your own home theatre retreat? Head down to your local Harvey Norman store to check out our extensive range of home theatre furniture or browse our collection online. You should also take a look our blog on our fabulous range of the latest entertainment units – the perfect addition to your home theatre space – as well this blog to discover even more inspirational home theatre furniture ideas.