The best thing about the festive season, apart from all the presents and jolly good food, is the get-togethers. Celebrating with family and friends is what the holidays are all about, and that's why your home needs to be ready for Christmas. What better way to get into the festive spirit than giving your home a Christmas makeover? Get inspired and transform your living room into a winter wonderland, or why not take the party outside and enjoy the sunshine with stylish outdoor furniture.
Now is the time to prepare for your guests, and Santa! Add a touch of magic to your home with new furniture from Harvey Norman's latest collection. It's easy to entertain in style and comfort, and with our 5-year fabric, timber and leather protection available for indoor lounges and dining settings, you can also entertain with confidence and peace of mind. Let your guests enjoy your furniture without worrying about potential accidents, because we've got you covered. For more information and terms and conditions, contact your local store and speak to one of our friendly team members.
Here are a few of our favourite lounge and dining picks that are sure to give your home a boost of style, comfort and colour.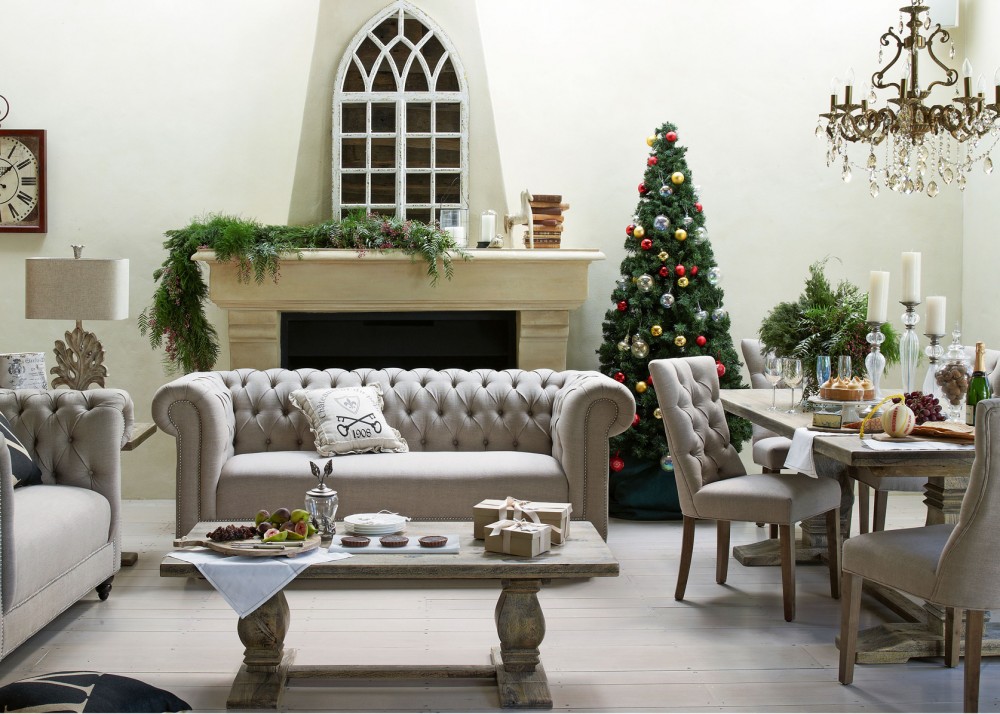 Make a statement in elegance with the striking design and luxurious comfort of the 'Royale' 2-Piece Fabric Lounge Suite. This stately suite has been designed with grace and class in mind, featuring a sturdy frame, rolled armrests, deep seating and traditional diamond-tuft upholstery for a regal touch. Team with an additional Wing Chair for a distinguished, complete look.
The 'Royale' 2-Piece Fabric Lounge Suite consists of a 3-seater and 2-seater sofa.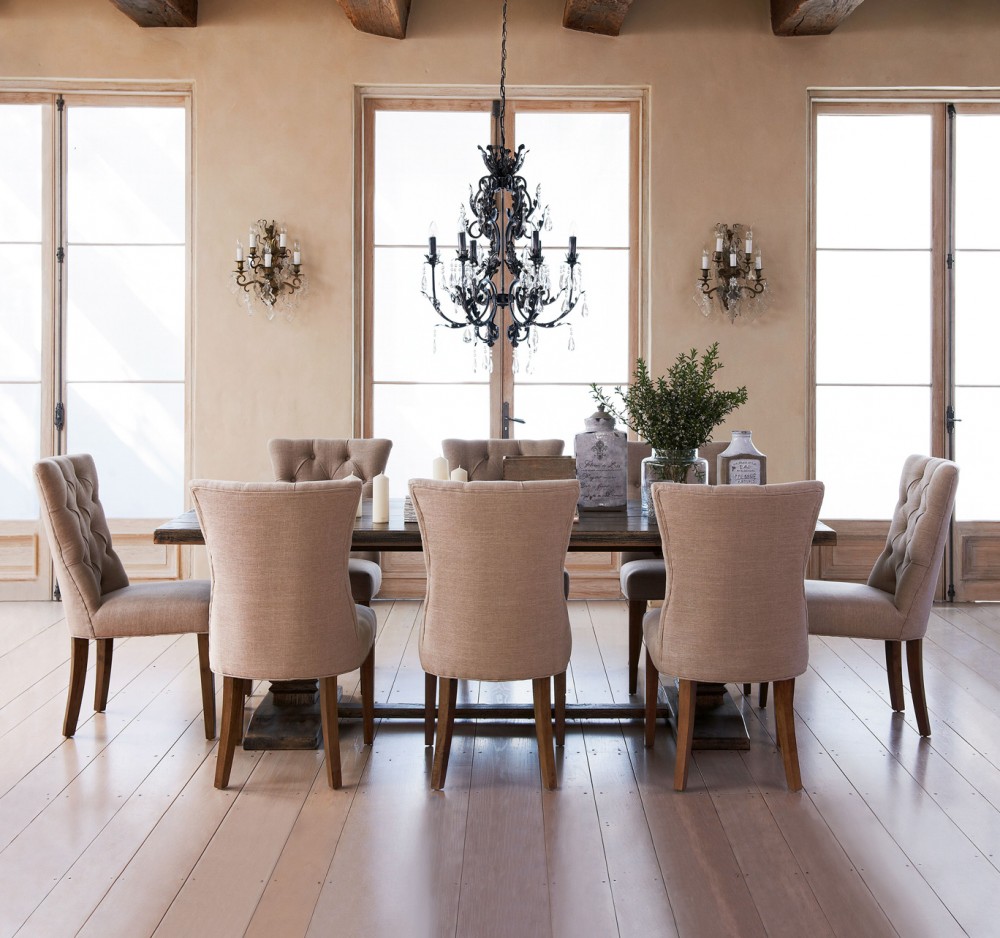 For heritage-inspired lounge and dining furniture this festive season, match up the 'Royale' with the elegant 'Nebraska' 9-Piece Dining Setting. This old-world style dining suite will transform the look and feel of your home with its understated opulence and soft tones. Two beautifully carved Mango wood pedestals support the 2300 x 1000mm dining table, complementing the simple tabletop design made of the same sturdy timber. The coordinating tufted-back dining chairs are upholstered in a neutral linen blend fabric for an added note of elegance.
The 'Nebraska' 9-Piece Dining Suite consists of a rectangular dining table and eight coordinating dining chairs. It is also available with optional dining benches.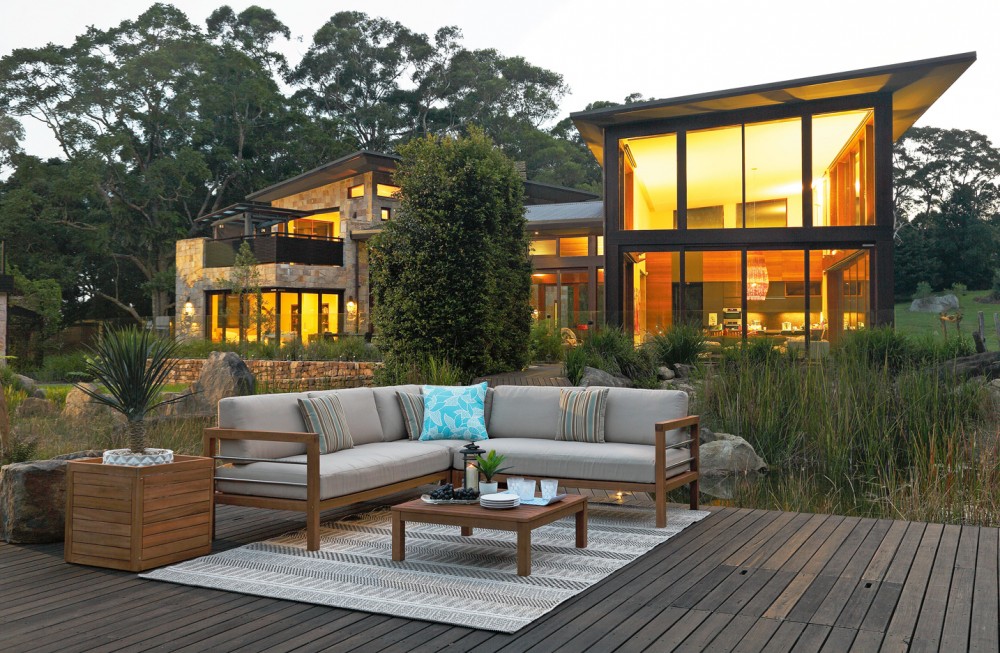 Make the most of the fresh air and summer sun this holiday season and do it in style with a new outdoor lounge. The 'Lincoln' Outdoor Modular Lounge Suite offers plush and plentiful seating with foam cushions, and quality FSC Eucalyptus wood for a touch of natural beauty. The clean, simple lines of the 'Lincoln' will give your outdoor entertainment area an instant makeover so you and your guests can enjoy al fresco lounging throughout this festive season and many more.
The 'Lincoln' Outdoor Modular Lounge Suite consists of a 3-piece modular lounge, coffee table and three-striped scatter cushions as pictured.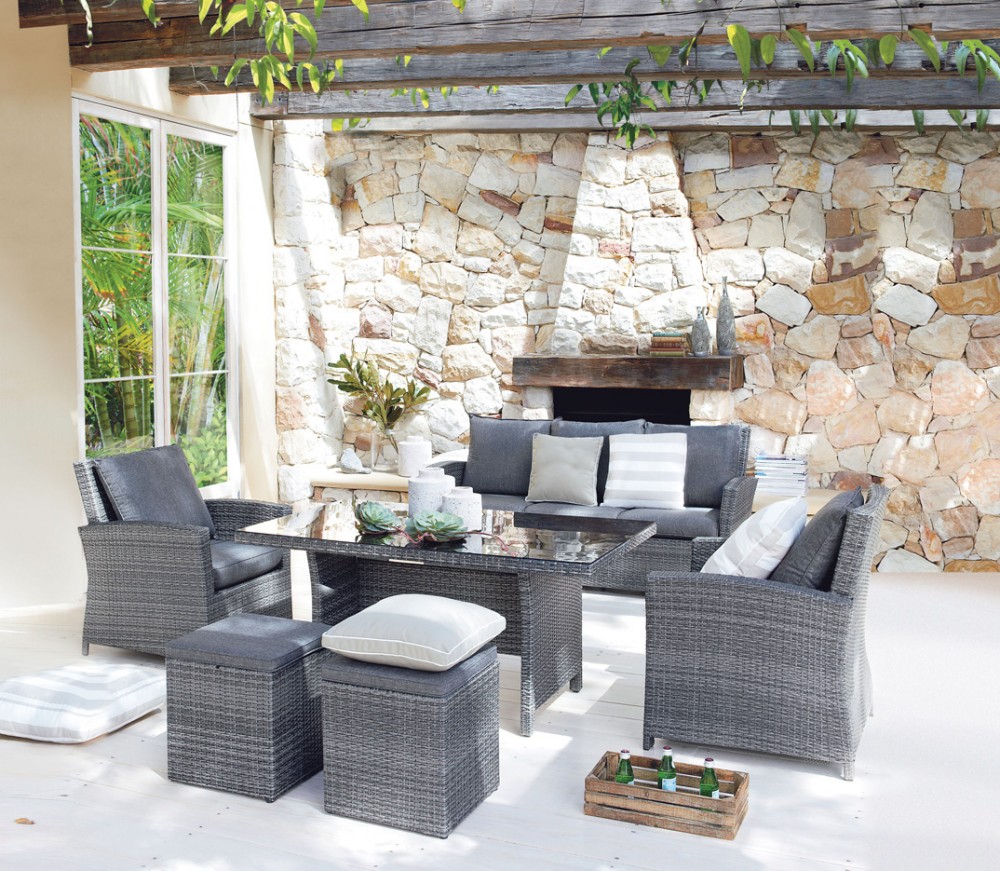 Spend quality time with your family and friends on a quality piece of outdoor furniture. The 'Malta' 6-Piece Outdoor Lounge/Dining Setting combines a unique blend of rustic style with modern lines to deliver an impressive set-up. It is constructed from sturdy aluminium with a stylish wicker design, and the dining table features an easy-clean glass tabletop boasting a contemporary look. The charcoal tone contrasts beautifully with vibrant colours so be inspired to add interest with accent colours. A fantastic design which can be configured to suit your al fresco space, the 'Malta' provides the perfect finish to any outdoor area.
The 'Malta' 6-Piece Outdoor Lounge/Dining Setting consists of a 1455 x 855mm dining table, a 3-seater sofa, two armchairs and two ottomans.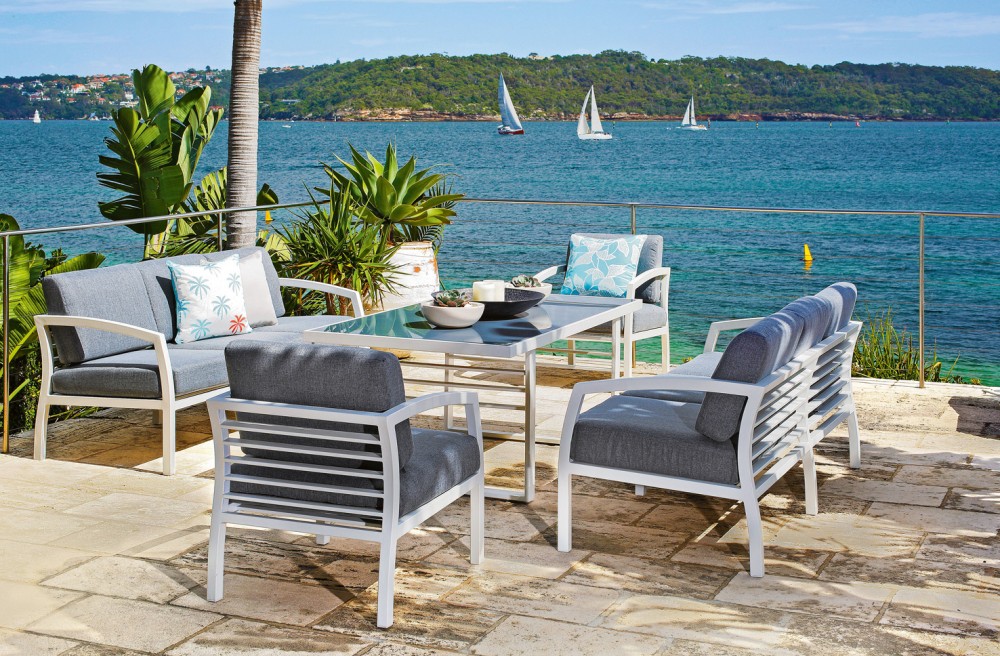 Take your family and friends to the Greek Islands this summer holiday without leaving home! The stunning 'Mykonos' 5-Piece Outdoor Setting is the ultimate entertainer. It offers a modern aesthetic and fresh radiance with its durable aluminium construction and tempered glass tabletop. Generously proportioned, there's plenty of room for you and your guests so enjoy the relaxed vibe of the 'Mykonos' and spend the festive season lounging under blue skies.
The 'Mykonos' 5-Piece Outdoor Lounge/Dining Setting consists of two 3 seater sofas, two armchairs and a 1600 x 900mm dining table. It's also available as a 4-Piece Lounge Setting.
Decorator Cushions for Style & Comfort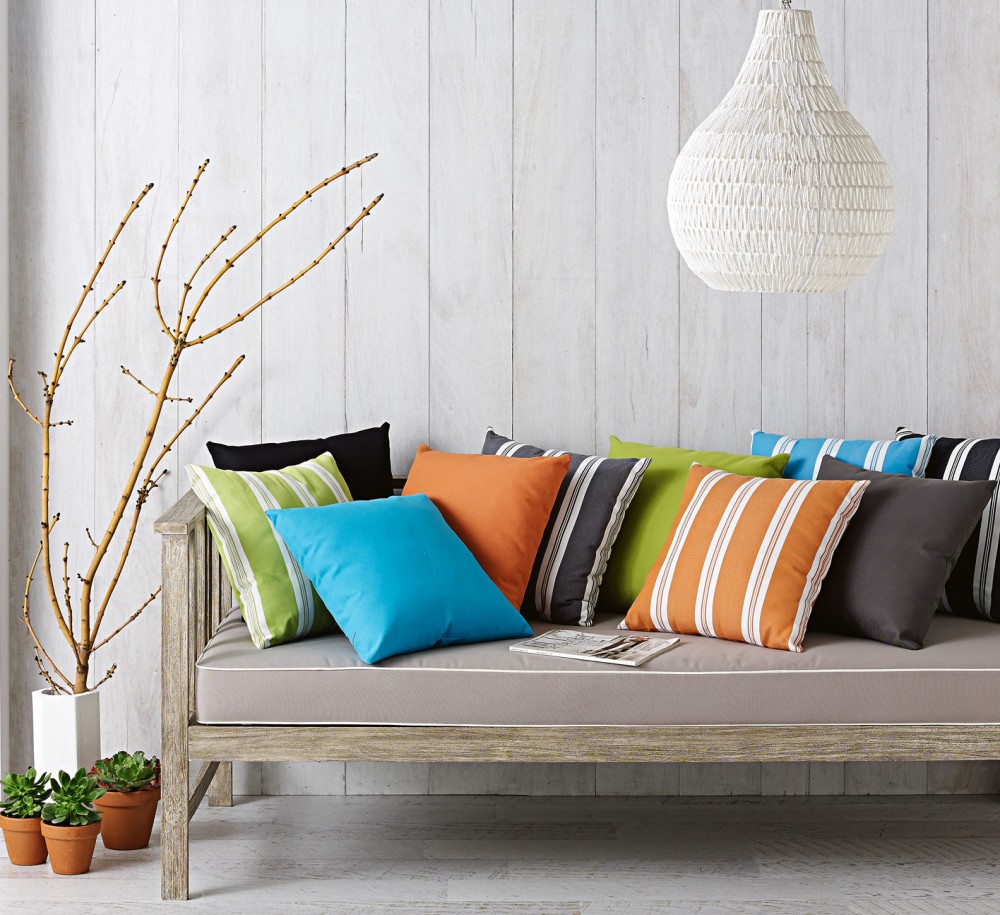 Decorate your outdoor area with a selection of our exclusive outdoor cushions. Available in vibrant solid colours or with stripes, they're sure to make your outdoor furniture super-comfortable and stylish for all your holiday guests.
Feeling inspired? Browse online or head down to your local Harvey Norman store to view our huge range of lounges, dining furniture and more so you can get decorating and give your home a touch of festive magic this holiday season!