The winter months call for some serious snuggle time. Whether you're into lazy weekend sleep-ins, breakfast in bed or catching up on your bedtime reading, there is no better place than the comfort of your very own bedroom.
What better way to spend cold winter mornings than curled up in a bedroom decked with bedroom furniture and bed linen from Harvey Norman? You will find beautiful beds that will act as a striking statement for your bedroom, as well as bed linen and plush winter quilt covers. Netflixing, Instagraming or updating your Pinterest will be a more indulgent experience when surrounded by the right creature comforts.
Try something simple, such as the Nordic-inspired design of the Anika 4 Piece Queen Bedroom Suite in a hushed timber hue and freshen up your bedroom for the cooler months. The quality craftsmanship and luxurious fabric headboard panels will elevate the aesthetic of your bedroom. This suite is available in double, queen and king sizes and includes a bed, two bedside tables and a tallboy. Pair your new furniture with bed linen and key decorator items in a soft, subdued colour palette as well as verdant indoor foliage to complete the look.
Cosy and Chic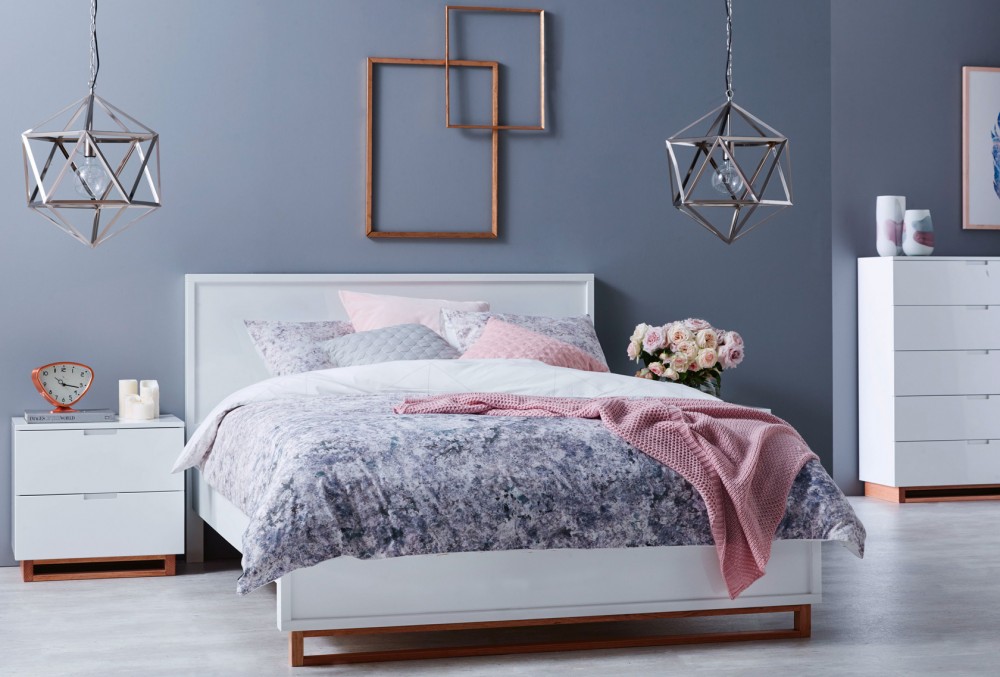 As the weather becomes less and less appealing, embrace the chic cosiness of the Nexis Queen Bed. Featuring a high bedhead and low foot end, it's the vital first step to creating an inviting retreat in your home. The gloss white finish of the durable frame will refresh the design of your bedroom. Couple with the soft abstract colours of Mineralogy bed linen by Linen House and complete the relaxed, romance-reborn vibe with polished metallic accents, petal pink decorator items as well as a vase of your favourite winter blooms.
Country Splendour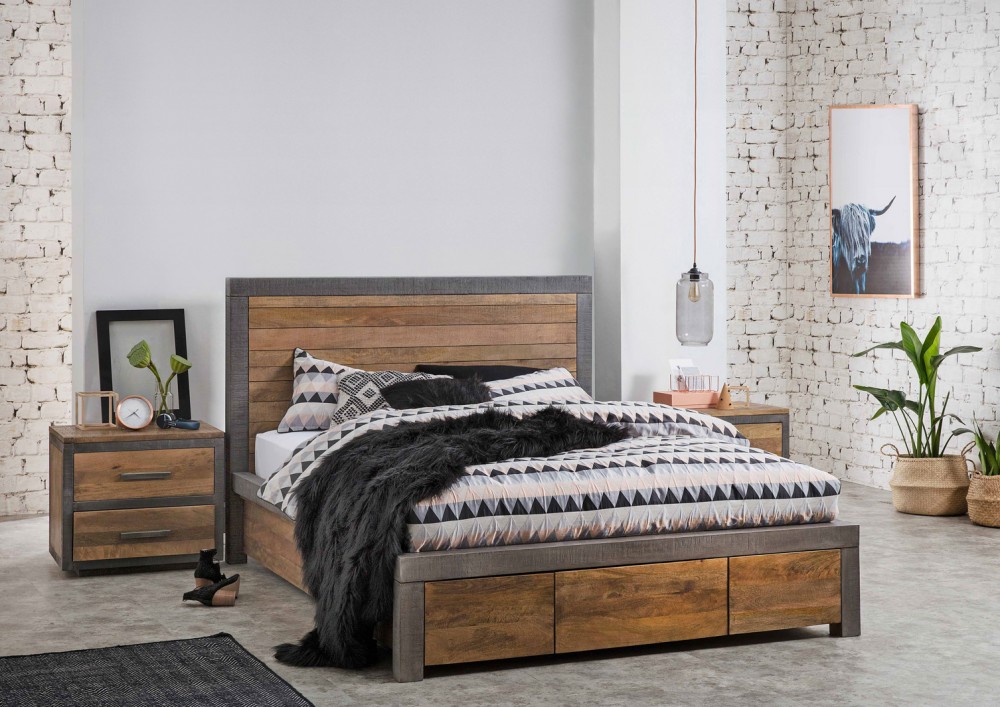 If you're looking for strong character when it comes to design, check out our Soho 3 Drawer Queen Bed. Made from popular mangowood, place your trust in its sustainability and durability to see you through many winters to come. The natural finish creates a rustic appearance and evokes the calm and composure of a tranquil countryside manor. With a bed base that has built-in storage drawers, your room will never feel cluttered again. Complete the look with the eye-catching pattern of the Tri Cooper bed linen by Platinum Collection. Introduce throws, rugs and cushions in a bold black hue to complement the charcoal tinted trimming on the bed frame.
Comfort Royale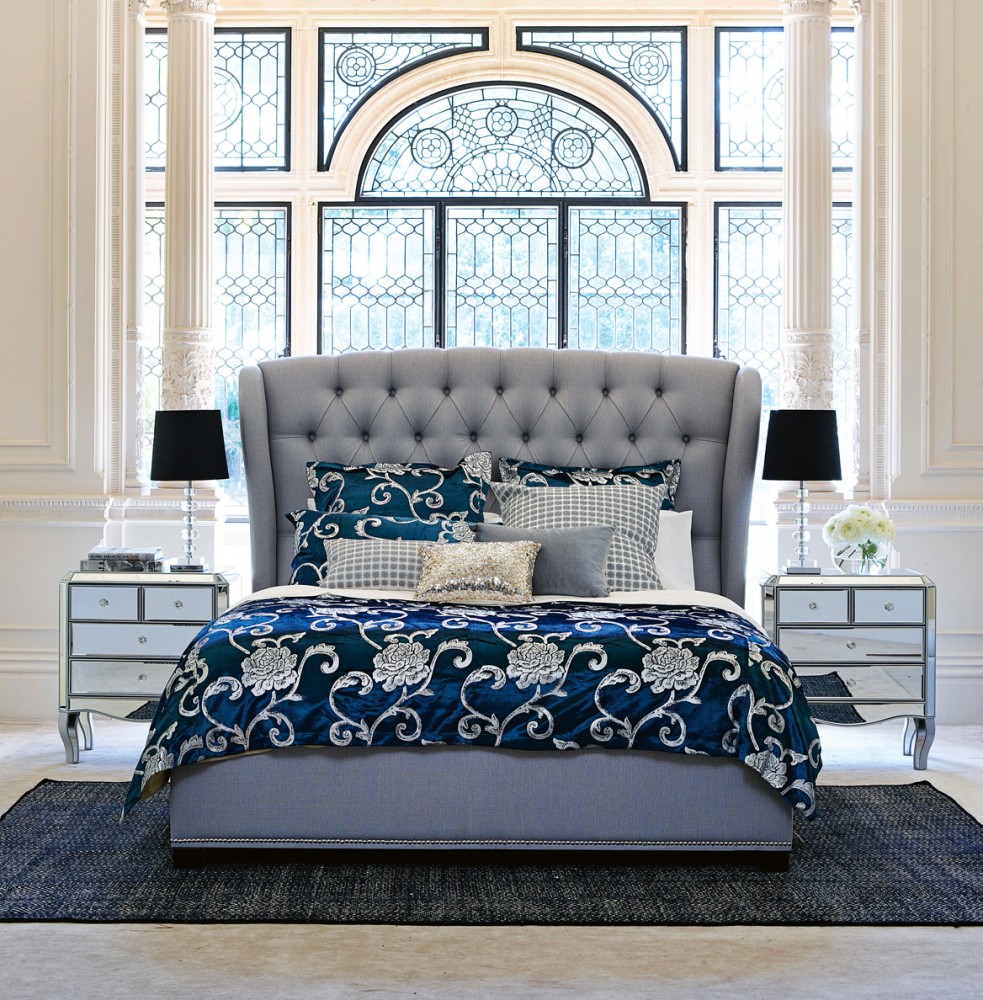 Give your bedroom a grand makeover with the Beatrice Queen Bed and relish in its opulent elegance. Its stately chesterfield-inspired buttoned-back bedhead and stylish chrome stud detailing evoke a sense of regal old-world charm. Accentuate the beauty of the 'Beatrice' with the Toulouse bed linen by DaVinci in royal blue. Add a touch of glamour with precious metal-inspired hues, such as gold or silver coloured cushions. Mirrored surfaces and glass or crystal are also perfect additions for this look.
Wintry weather provides a perfect excuse to curl up with breakfast in bed, while catching up on your favourite television shows.
Snug Elegance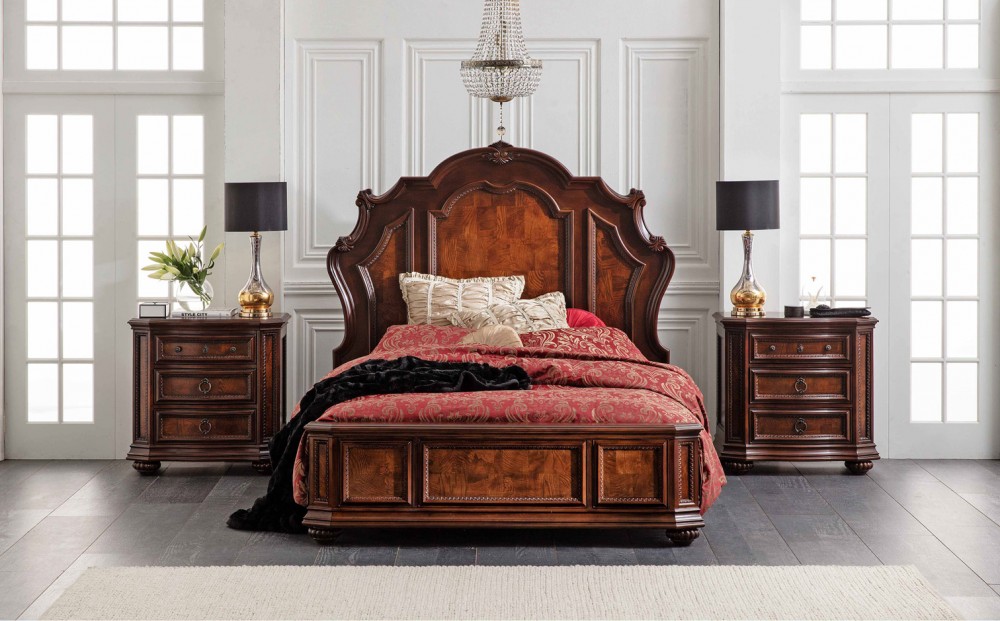 The Prenzo Queen Bed is a timeless style choice, featuring a deeply decadent timber veneer frame that offers a rich tone of warmth. Showcasing intricate woodwork and a majestic bedhead, this striking beauty will add a depth of character to your home. Pair with the vivid red and gold colour palette of the Medici bed linen by DaVinci, and balance the look with a lightly coloured rug, streamlined lighting and a vase of snowy white flowers.
Take advantage of the winter months to relax and unwind and maybe (finally) read a book you've been meaning to. Taking 'time out' will become an easy task when you are in such sumptuous surroundings.
Seaside Serenity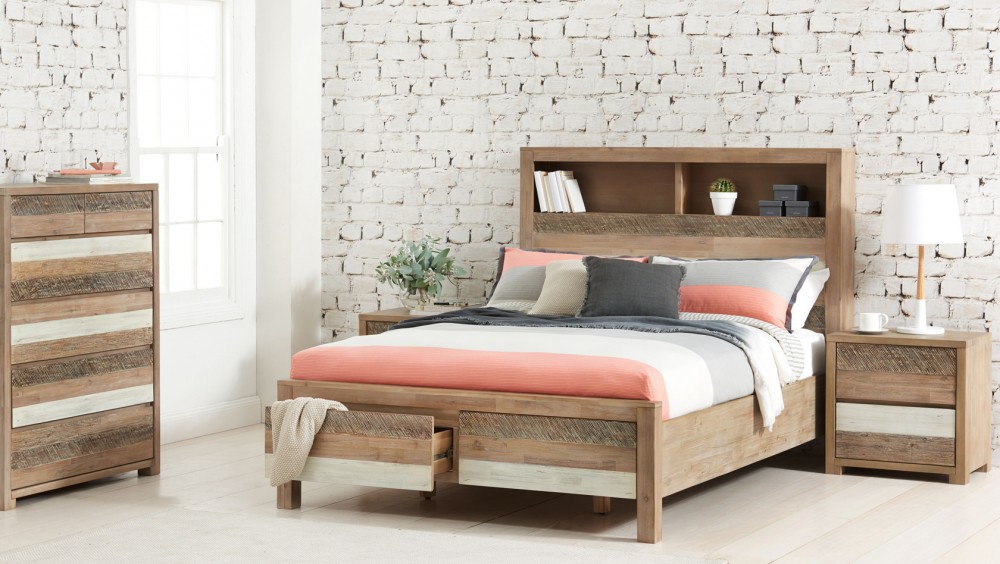 Without its sunny warmth, the beach doesn't always have the same pull during winter as it does during summer. But the Seashore Queen Bed will have you enjoying  seaside serenity from the comfort of your bedroom. This Acacia timber bed also features a bedhead with storage so your favourite book or electronic gadget is never too far away, and the bed base with storage will keep your room neat and tidy. The coastal design and driftwood-inspired shades of off-white, ash-grey and sandy beige will look perfect paired with the Connor Stripe bed linen by Gainsborough Luxury – the coral-coloured stripes will slice through the winter blues! As a finishing touch – add a jar of succulents or coastal greenery to your bedside table to liven up the ambience.
Don't let the winter chill wear you out – create a comfortable bedroom with these interior decorating ideas today. Browse our beautiful bedroom furniture and bed linen collection online or visit your local Harvey Norman store to see them in person.