The living room is the home's comfort zone. It's where the family gather for those all-important movie nights, where guests can relax when they come to visit, and where the most comfy, time-worn furniture can be found.
This season, add comfort and class by investing in well-designed, expertly-crafted living room furniture, such as a leather sofa or modular lounge or, for some solo relaxation, consider a recliner chair. Be inspired to browse our latest collection of quality lounge suites, recliners and occasional furniture and create a welcoming space where the whole family will want to unwind.
Here are some of our favourite pieces to refresh your living room:
Lounge Back to the '60s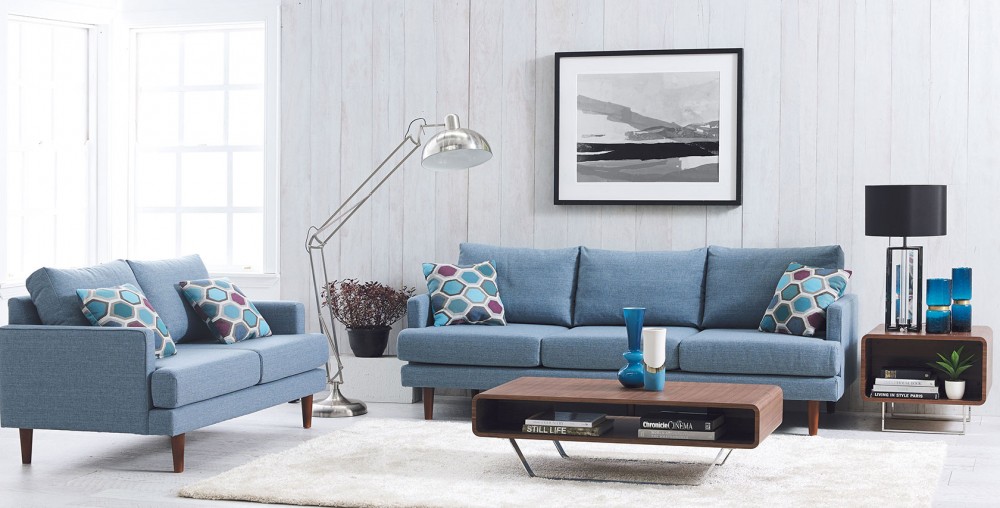 Turn back the clock and be inspired by retro lounge furniture like the 'Burbury' 3-Seater Fabric Sofa. Made in Australia and boasting a clean, Scandinavian design, the 'Burbury' will blend seamlessly into the modern home with its slim arms, generously cushioned seats, high back and timber legs. Pictured here in 'Global' fabric, the 'Burbury' includes coordinating scatter cushions in bold patterns to complement your lounge furniture.
Contemporary Living Room Furniture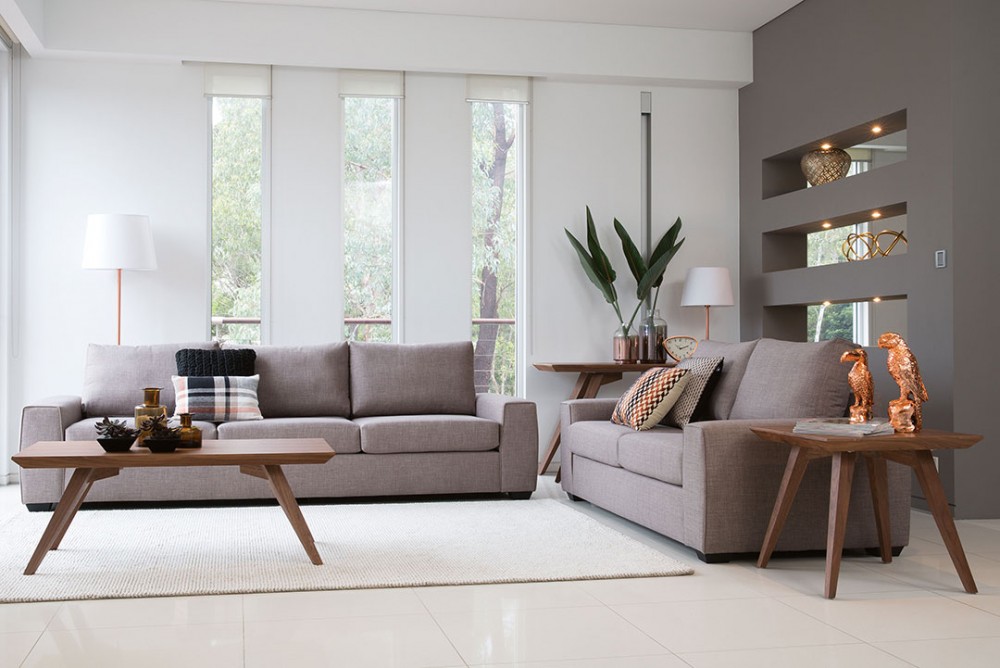 For a contemporary lounge suite that's sure to add style and sophistication, check out the 'Oakbank' 2-Piece Fabric Lounge Suite. It not only enhances any space with its clean design and neutral tone, but offers the comfort and cosiness you expect from lounging at home thanks to its spacious, plush seating, large back cushions and wide arms. Complement this elegant suite with a timber 'Aragon' Coffee Table and 'Aragon' Lamp Table (as pictured) and let your lounge furniture transform your living room into a haven of relaxation.
Leather lounge luxury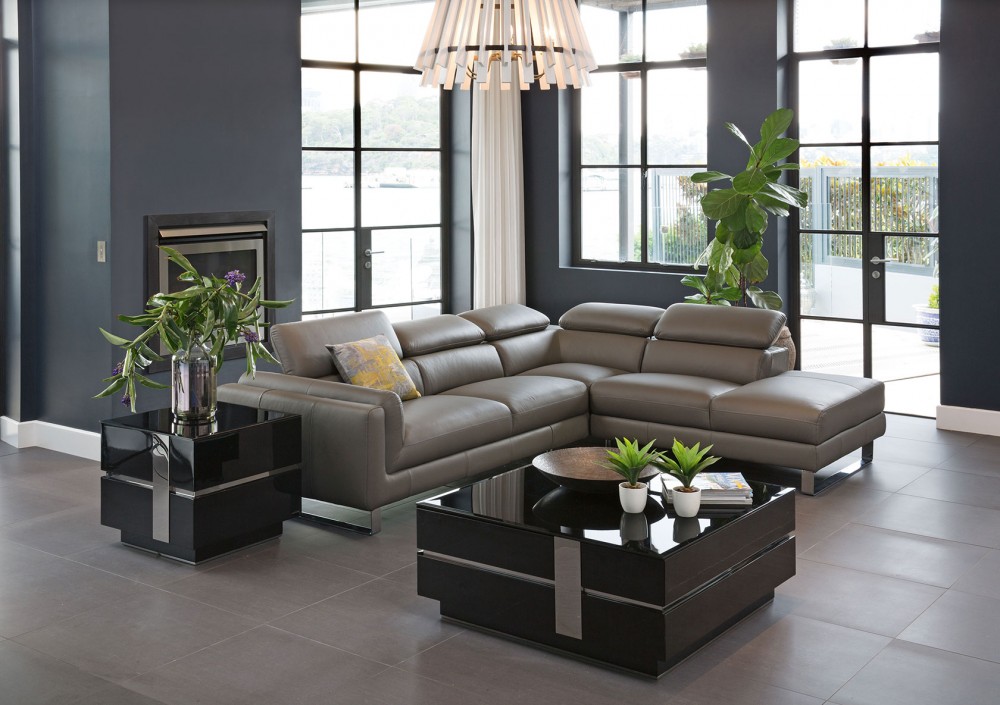 Nothing is more relaxing than sinking into a leather lounge, putting your aching feet up and resting your head back after a hectic day. Thanks to the 'Esplanade' Corner Leather Lounge with Chaise, this can become part of your everyday routine. The 'Esplanade' is a genuine leather sofa with plush, spacious seating, a large chaise end and adjustable headrests so you can stretch out and experience true relaxation. Large enough to comfortably fit the family and displaying the best of contemporary European design, this modular lounge will become the centre of attention in your lounge room. Add a 'Santorini' Coffee Table and 'Santorini' Lamp Table featuring sleek glass tabletops to finish off this luxe look.
Stretch Out on a Chaise Lounge
Who doesn't love a sumptuous, suede lounge that offers generous seating plus extra leg room? Upholstered in earthy slate fabric and featuring the cushioned comfort of high rebound foam, this 'Harlem' Modular Fabric Lounge provides the perfect combination of style and comfort. With soft seat cushions and plenty of room on the chaise to chill out after a long day, this sumptuous sofa will create an inviting atmosphere in your living room. Complete with 8 scatter back cushions in coordinating colours (as pictured) for maximum comfort and style, the 'Harlem' is available in right- or left-hand-facing chaise. Add a 'Block' Coffee Table and 'Block' Lamp Table to the mix to finish your makeover.
Relax in a Leather Recliner Chair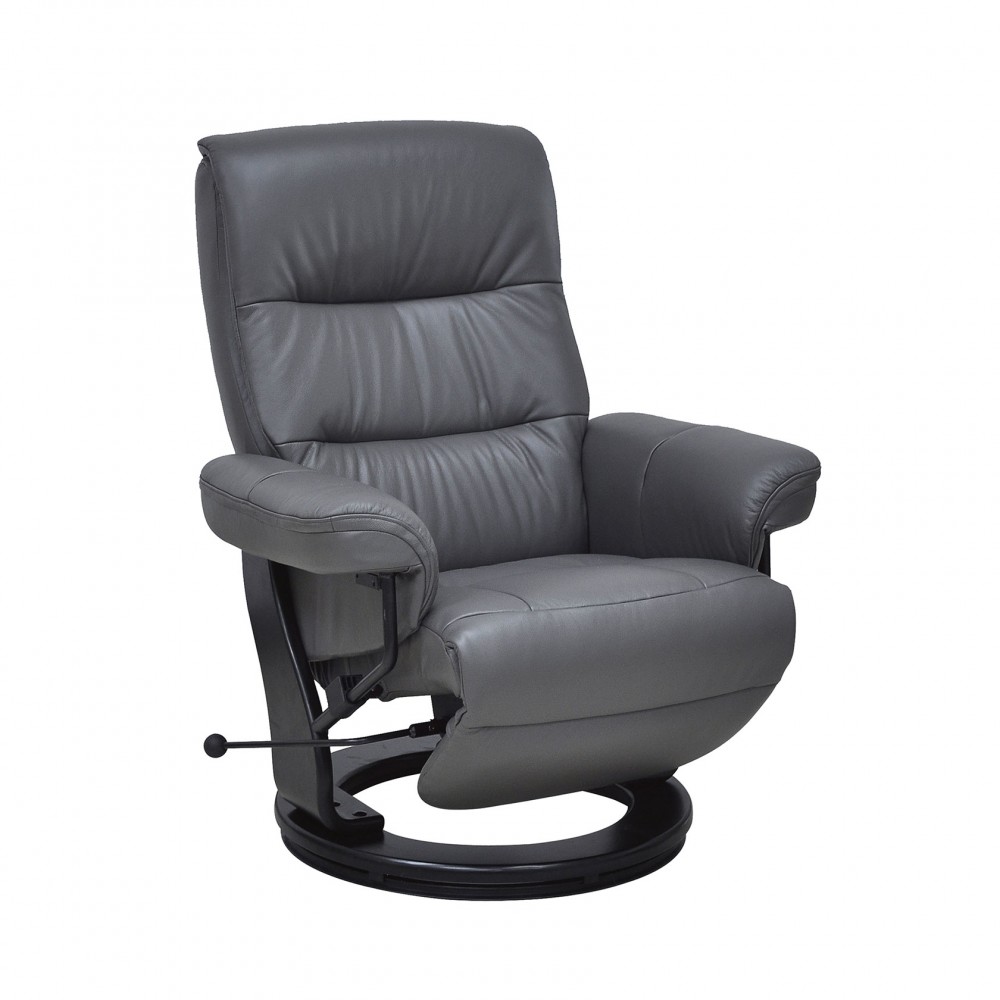 Choosing a recliner chair for your living room is a great investment that the whole family will enjoy. After a hectic day, close your eyes and sink into the arms of a leather recliner chair like the 'Kirra' Leather Recliner. Designed to offer you a next-level, complete relaxation experience, the 'Kirra' ticks all the boxes with its high padded back, plush seat, rolled armrests and adjustable headrest. It even has a hidden footrest to enable you to put your feet up and unwind. This recliner will complement any lounge furniture with its sleek design, soft charcoal colour and black timber base. The 'Kirra' is also available in red and with fabric upholstery.
Put your feet up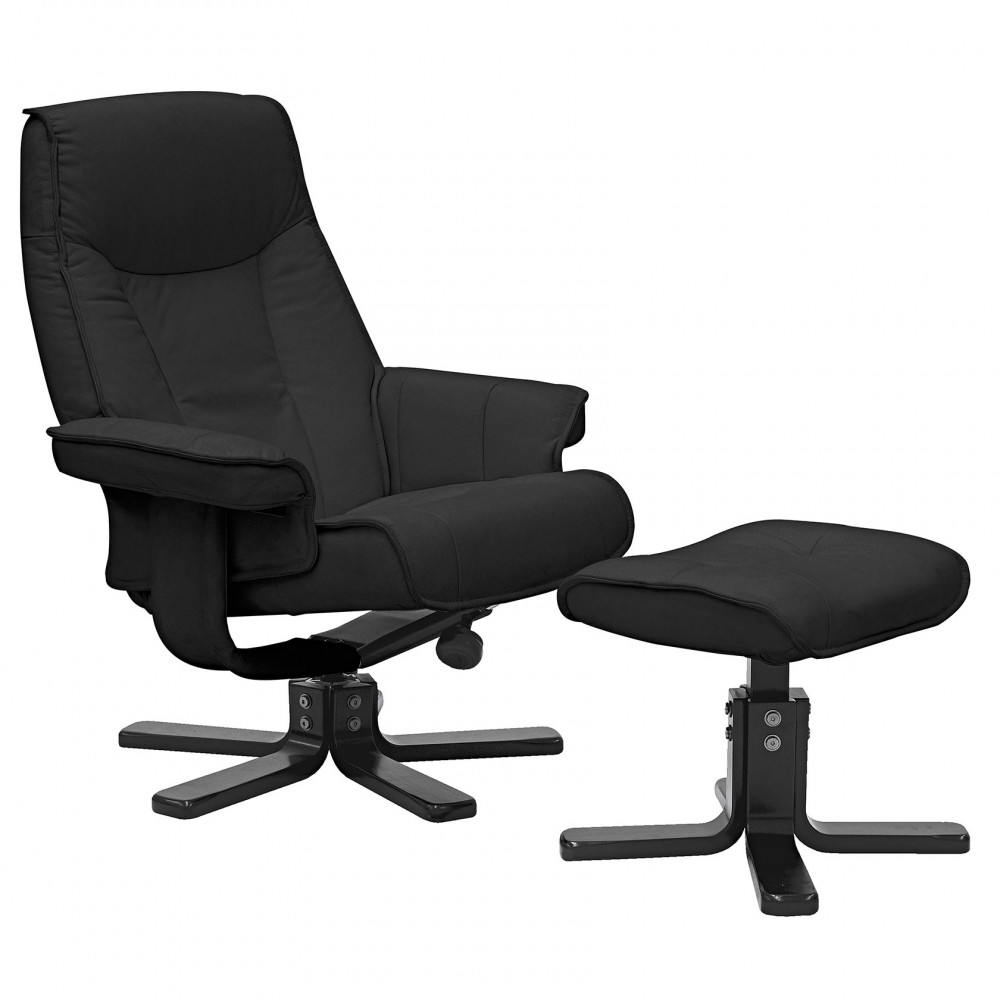 Once you've experienced the comfort of a leather recliner, there's no going back. But have you experienced the luxury that comes with relaxing in a recliner while putting your feet up on a footstool? With the 'Taby' Leather Recliner and Footstool, you will. Upholstered in genuine leather, with a high back, rolled arms and metal legs, the modern and sleek design of the 'Taby' does not compromise on comfort. Whether you're reading a book, taking a nap or simply want to lay back and relax, put your feet up and indulge in the ultimate time-out.
Kick Back, Relax and Recline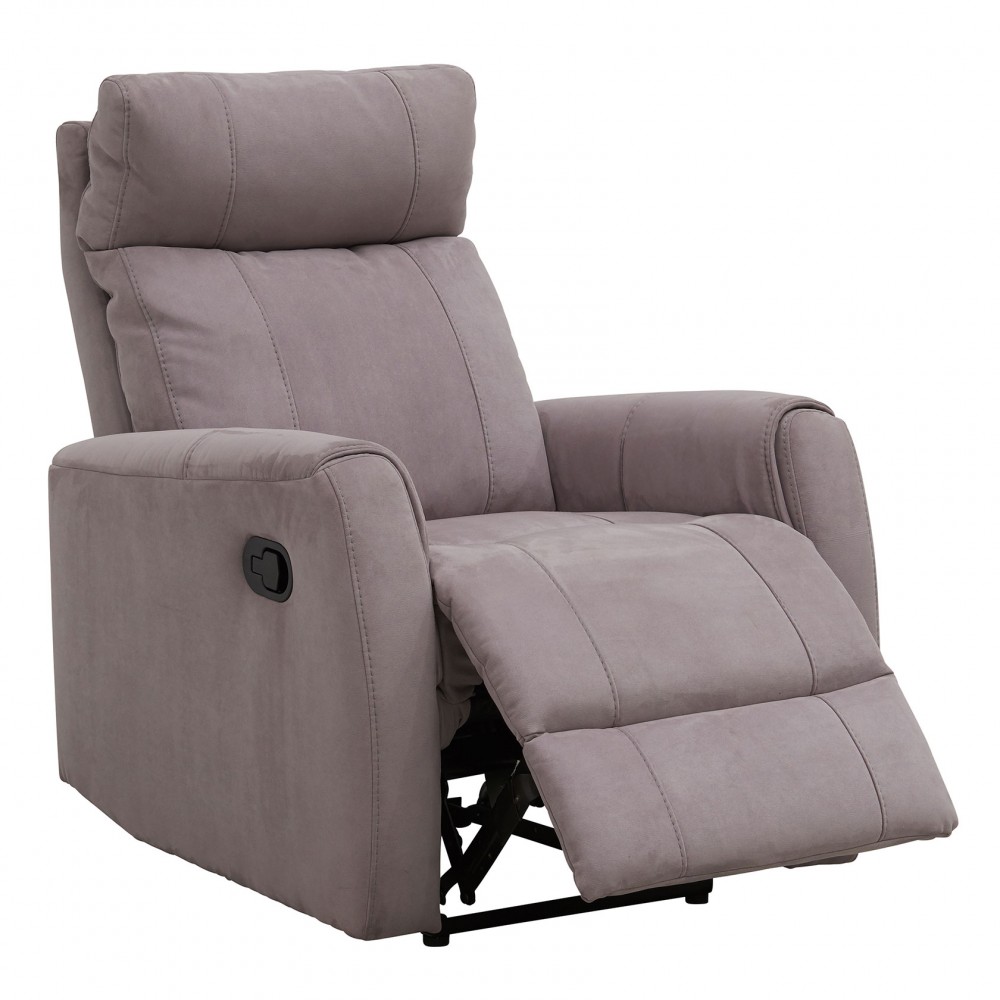 Make your living room as welcoming as possible by adding recliner comfort to your existing furniture. The 'Cruz' Fabric Recliner will integrate seamlessly into any home decor while demanding attention with its inviting design and soft feel. Upholstered in a neutral fabric with super foam and polyester fibre cushioning, as well as rubber webbing, the 'Cruz' provides supportive padding so your body finds its most comfortable position while you relax. Lay back and put your feet up with the recliner function, and enjoy the luxurious magic of a recliner chair.
Plush Comfort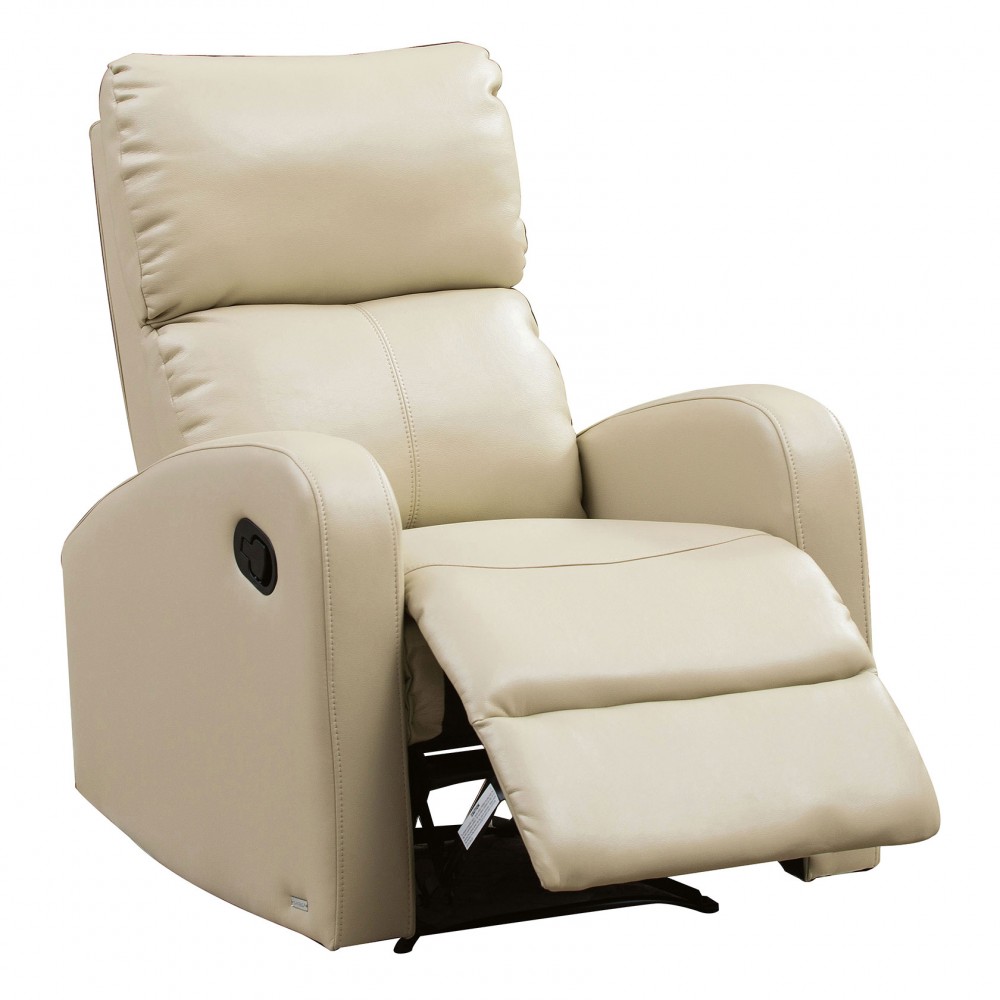 When you get home from a busy day, try stretching out on a recliner chair instead of the lounge. The difference is that you get it all to yourself, and can recline at a level that best supports your body. The 'Logan' PU Recliner allows you to immerse yourself in deep relaxation with its gorgeously plush feel, soft cushioning and recliner function. Upholstered in easy-to-maintain PU , the 'Logan' is available in Ivory or Steel colours.
Feeling inspired to transform your living room into a relaxation retreat? Head down to your local Harvey Norman store to view our extensive range of living room furniture, lounges, recliners and more and start your living room makeover today.