Mother's Day is just around the corner! Choosing the perfect Mother's Day gifts for your mum (…or your partner if your tots are too young to select something suitable) can often be challenging. How do you find a present that captures just how much she means to you? To ensure the special lady in your life doesn't end up with last minute chocolates and flowers from the supermarket, we've created a list of Mother's Day gift ideas from the Harvey Norman It's all for your Mum Mother's Day catalogue to help you get started.
Pretty Prints Make Perfect Gifts
Decorator items for the home are great gifts for mum because, unlike flowers, they are going to last all year round. Great for adding texture, tone and colour to any room, these gorgeous prints are a unique gift idea that will be a vivid reminder to your mum of how much you appreciate her.
The 'Soft Blue Feather 1' Print and 'Soft Blue Feather 2' Print look great on their own or paired together on a large wall. With their delicate, wistful design, they are a quiet celebration of the cosy nest that mums create, and evoke warmth, care and adventure.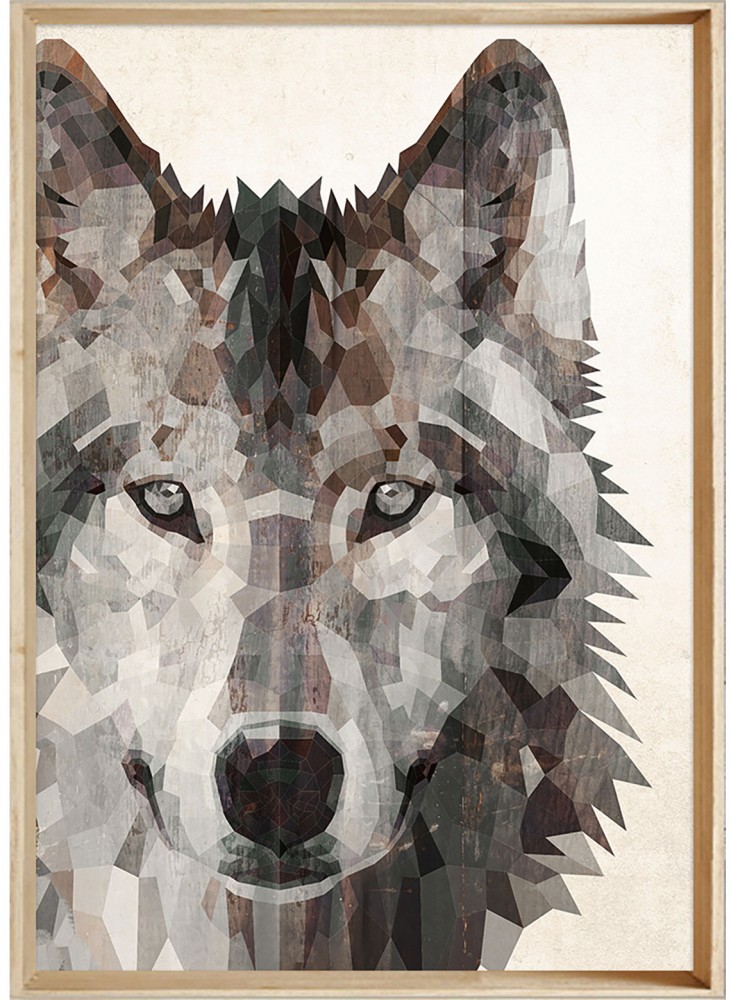 Perfect for the mama wolf who would do anything for her pups, the 'Geo Wolf' Print embraces neutral colours and a geometric design that will feel at home in every décor.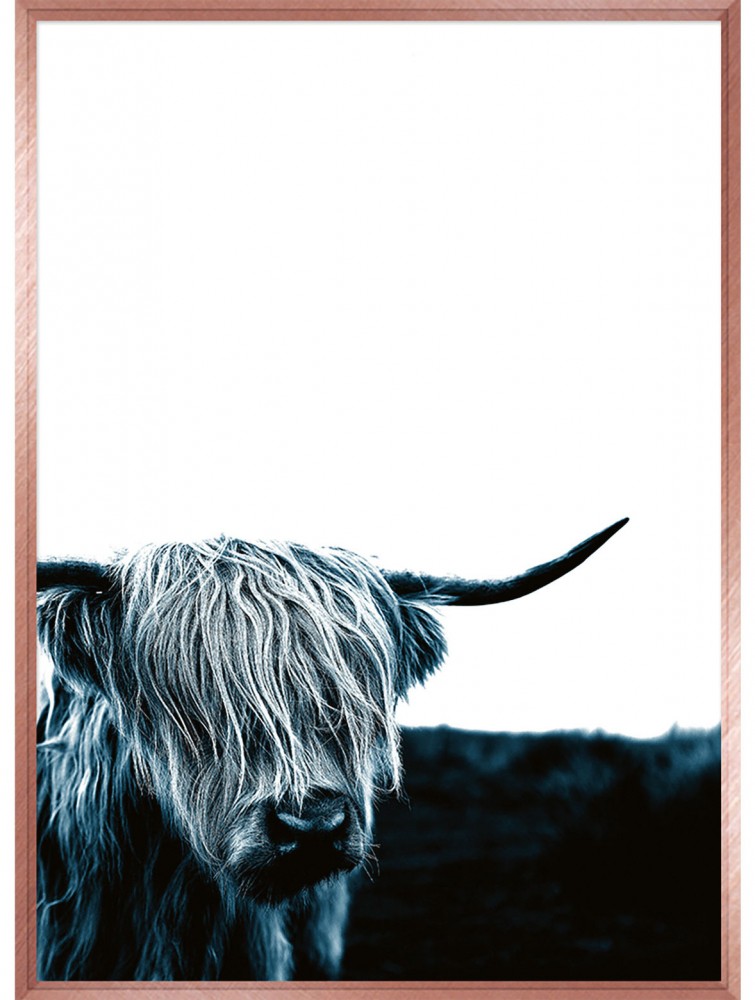 Featuring an on-trend rose gold frame, super cute subject and off-centre framing, the 'Blue Bull' Print adds a distinctive edge to a room, making it ideal for mums who like to make a statement in style.
Beautiful Bed Linen For Beautiful Mums
If your mum could use some extra sleep (and whose doesn't!), new pillows and quilt covers will make perfect gifts for her. Featuring beautiful design, these linens are something that she'll use every single day, making them a particularly thoughtful gift as the cooler months approach.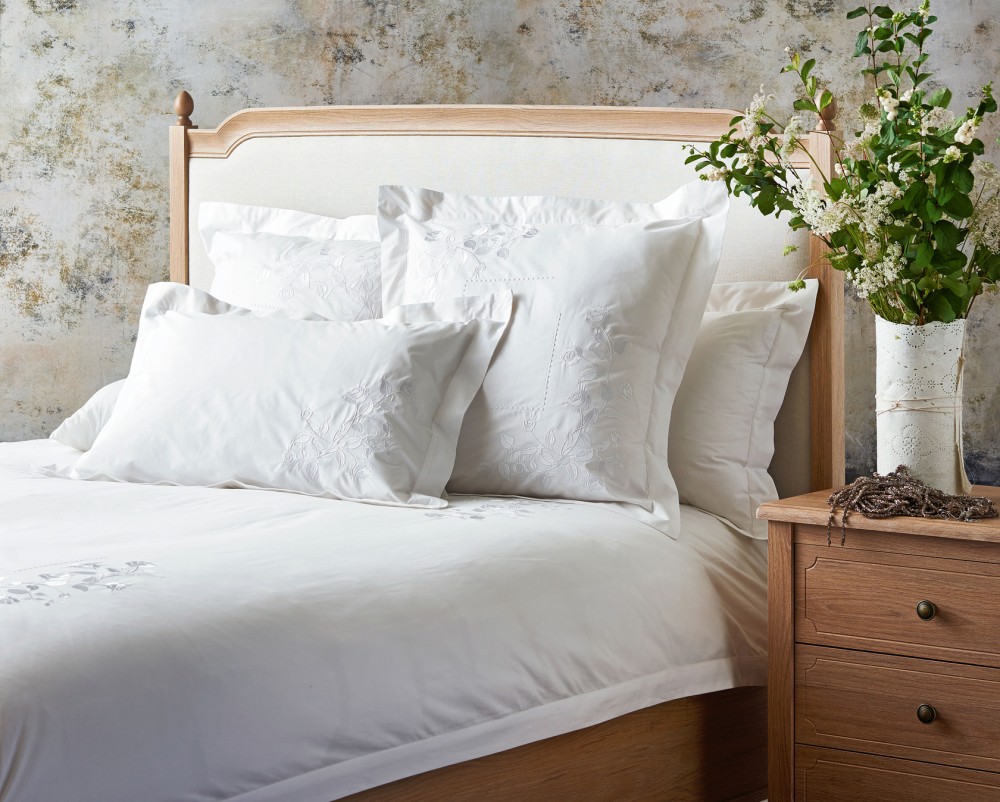 Like sleeping on a cloud, the 'May' Quilt Cover Set has a classic, dreamy design with traditional embroidered accents. This is a timeless style that quietly elegant mums will adore. Featured here on the Australian made 'Katherine' Queen Bed Frame.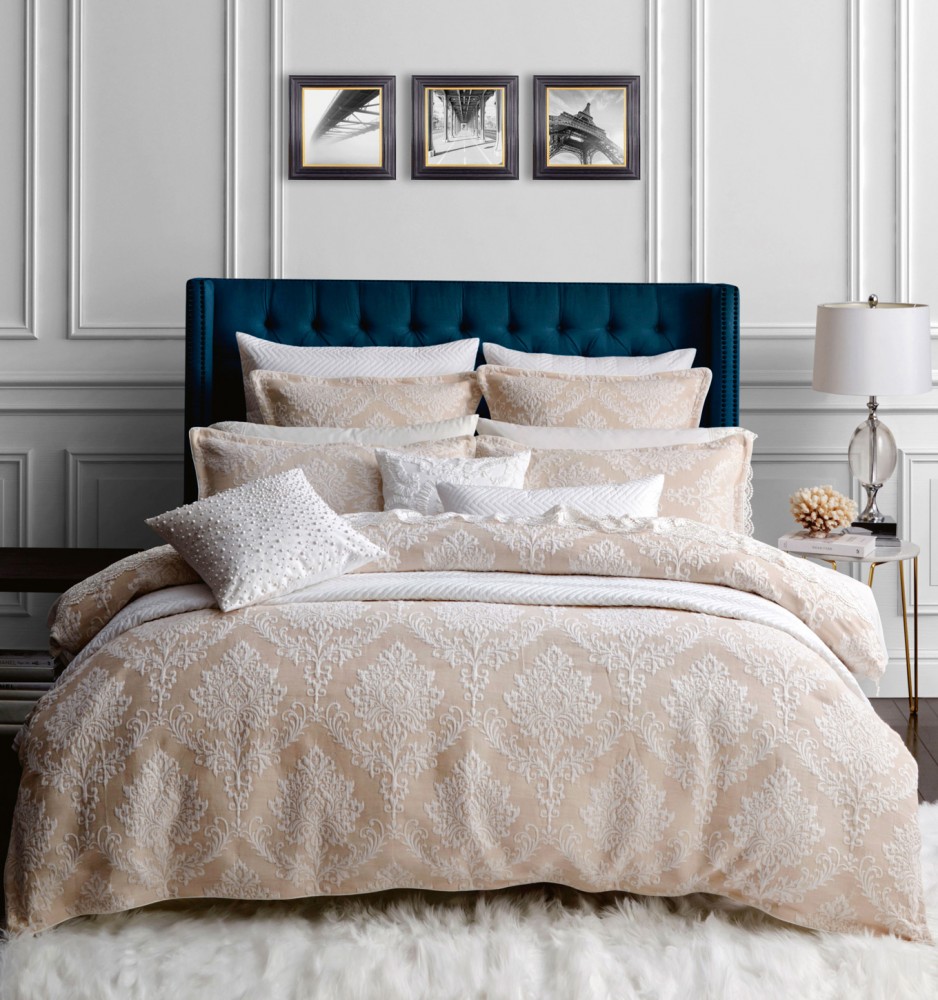 If mum is the queen of your house, you can't go past the regal and opulent 'Victoria Pearl' Quilt Cover Set. With a feminine palette and luxurious embroidery, it looks as good as it feels.
Fun, fresh and romantic, the 'Molly' Quilt Cover Set adds a layer of dusky pink – perfect for Sunday morning lie-ins on rainy days. Pictured here with the Australian made 'Nottingham' Queen Bed Frame – upholstered in Warwick Plush Silver fabric.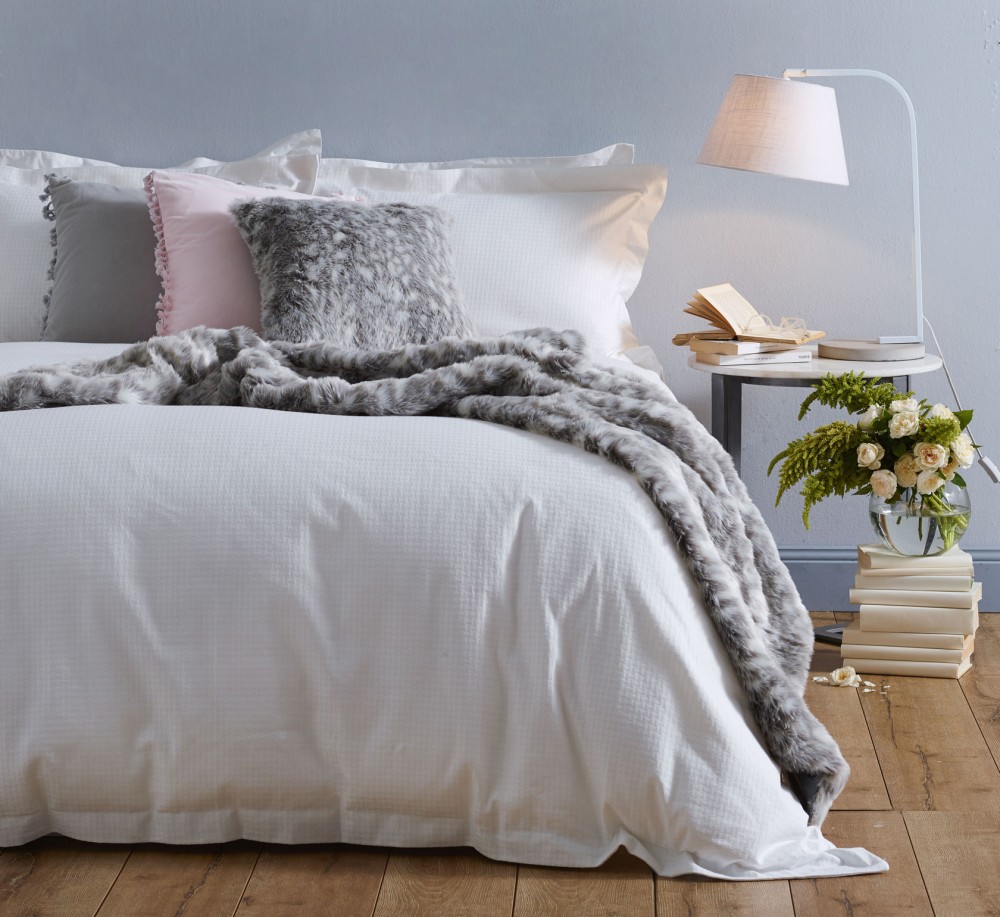 Floaty and luxurious on its own, the 'Liberty' Quilt Cover Set will also give mum the perfect cascading canvas to layer her favourite cushions and throws on. We've paired it here with the subtle tinge of blushing pink and delicate dove grey, but it's a go-with-everything kind of quilt cover that will look great regardless of whether mum likes classic, quirky or chic styles.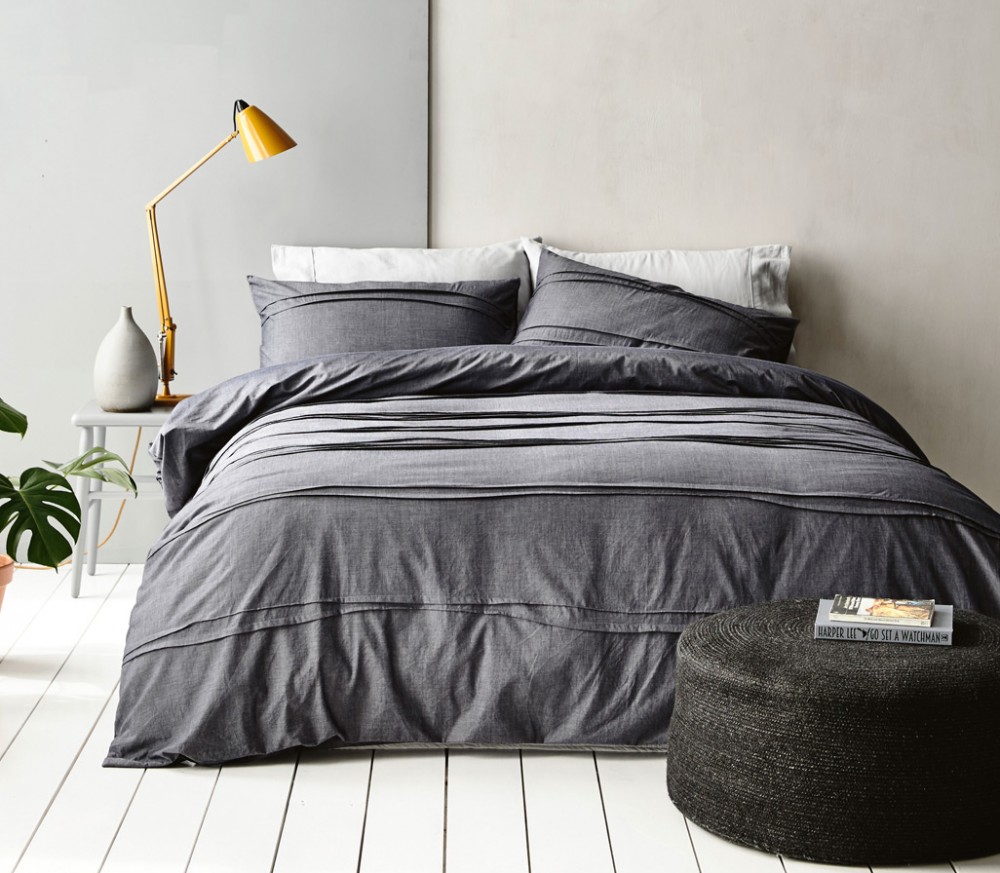 The 'Dixon' Quilt Cover Set has a modern, monochrome aesthetic that creates a sense of sophistication for mum's room where she can retreat to when she's had enough cartoons and finger-painting for the day!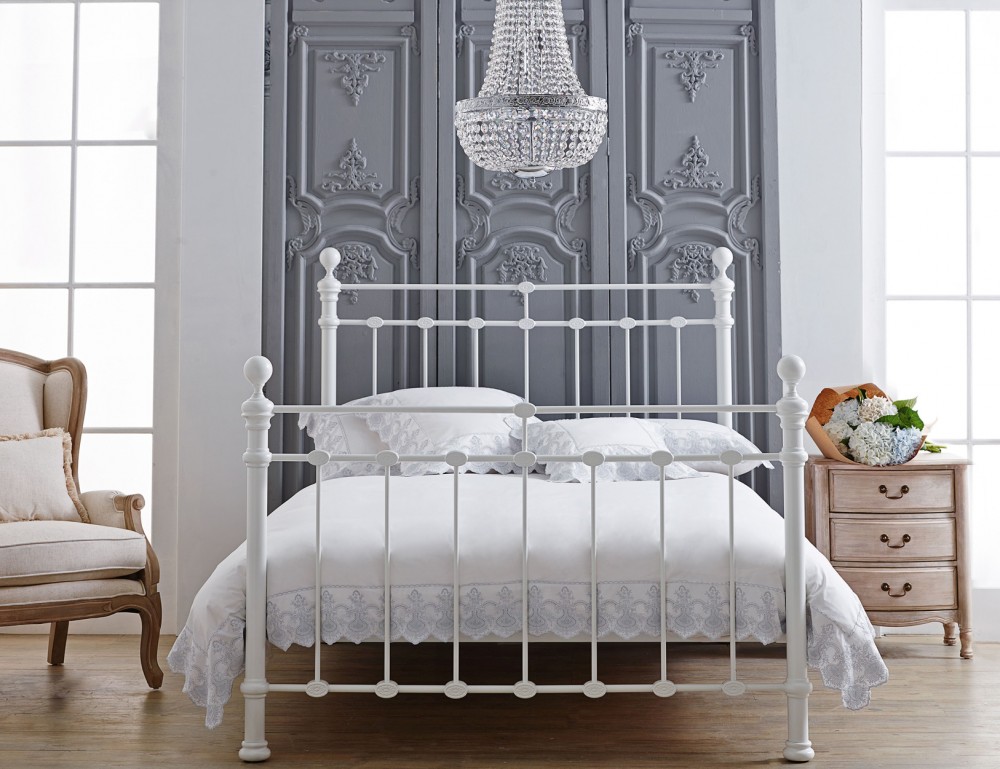 The pretty 'Pearl' Quilt Cover Set is pure perfection. Featuring gorgeous embroidered edging, mum can sleep soundly knowing her kids have excellent taste. Shown here with the 'Waterford' Queen Bed in White.
Brighten Up Her Day With A Statement Lamp
Every now and then, mums need to take a break and sit down with a cuppa and a good book. So why not create a delightful hamper, complete with her favourite tea or coffee, a best-selling novel and an eye-catching lamp? Not only will these light up mum's life and give her something to read by, they are also a great way to create a warm and welcoming atmosphere in any room.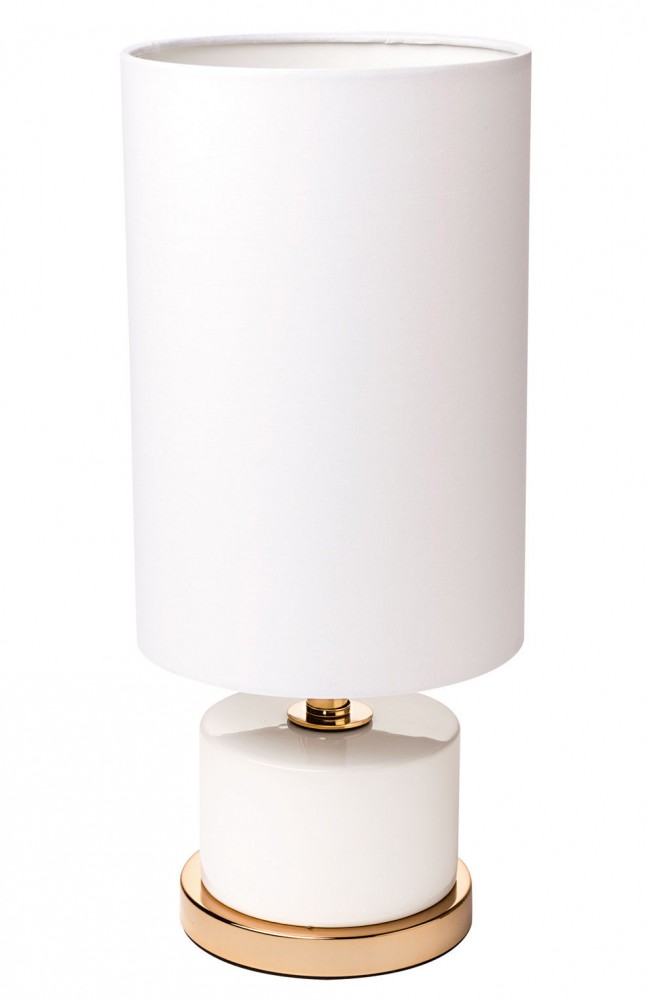 A tall and graceful design, paired with the classic combination of white with rose gold gives the 'Dahlia' Table Lamp an immaculate elegance that will see it at home on mum's nightstand.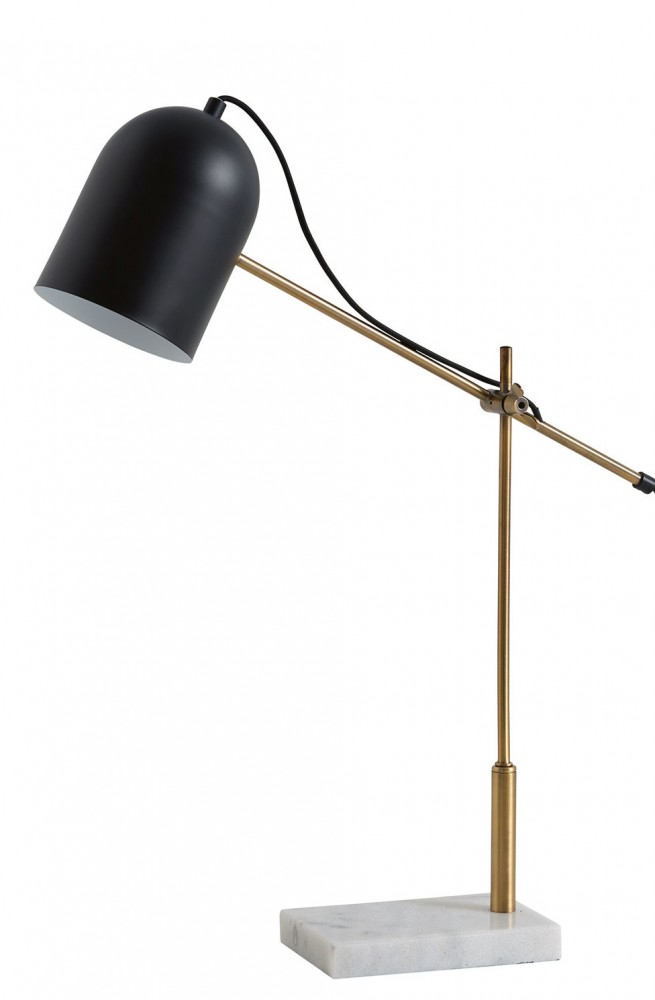 The on-trend industrial chic trend is on display with the black, gold and marble-effect of the 'Elfin' Table Lamp – great for sophisticated mums who appreciate a bit of urban edge.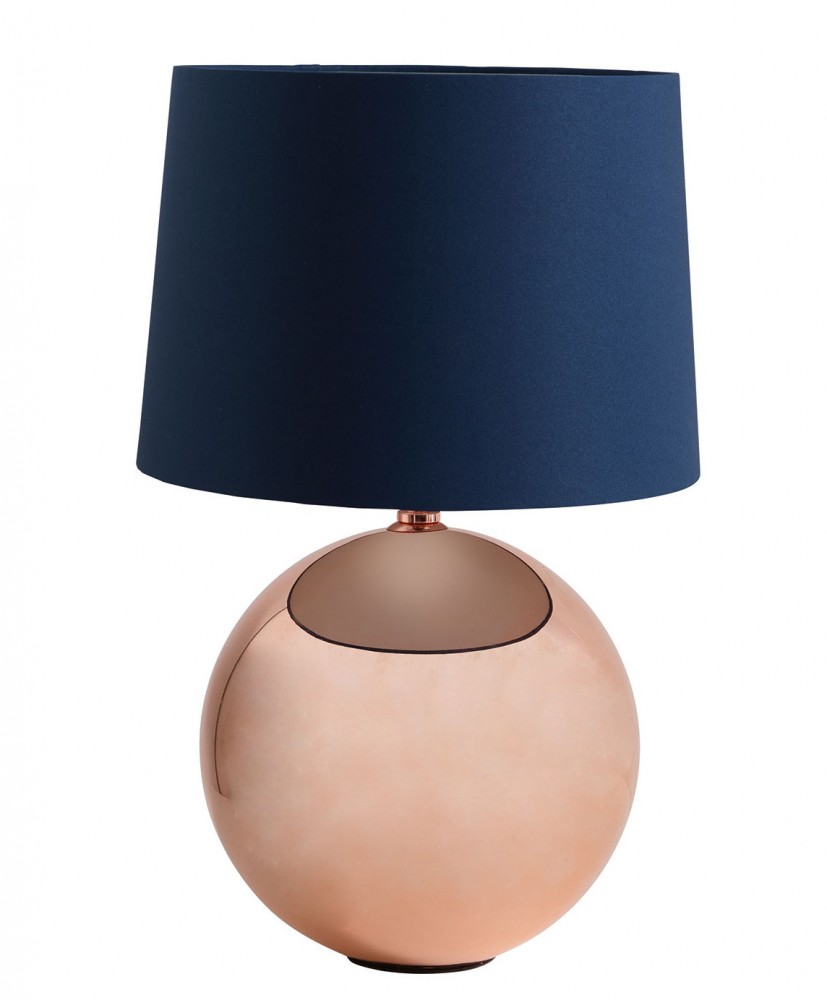 The 'Echo' Table Lamp blends classic and contemporary styles with its time-honoured design and new-season colour palette – a great option for mums who like an eclectic mix old and new.
Add Comfort And Colour With Cushions
Lamps, prints and bedding aren't the only ways to refresh a home for Mother's Day – cushions are a great addition to bring comfort and colour to the living room, bedroom or home office. These plump cushions in Fiesta orange, Snorkel blue and Limpet Shell green are perfect for mix-and-matching styles and colours, or both!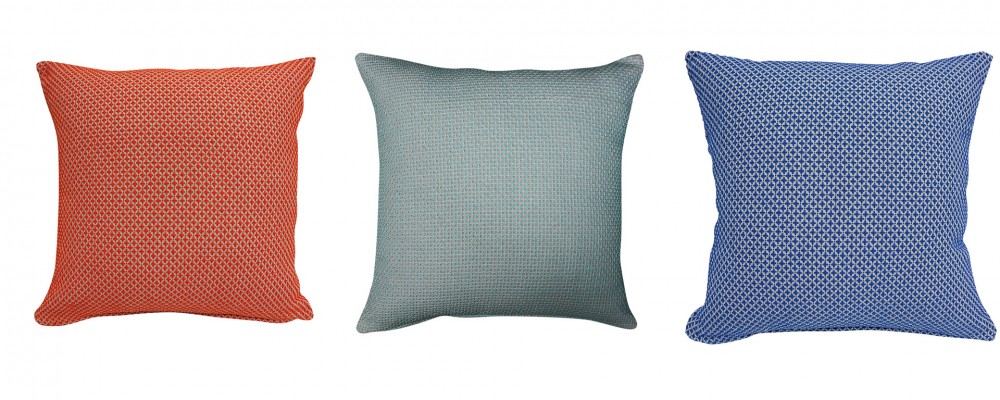 The 'Hatch' Cushion is the perfect base to set the tone.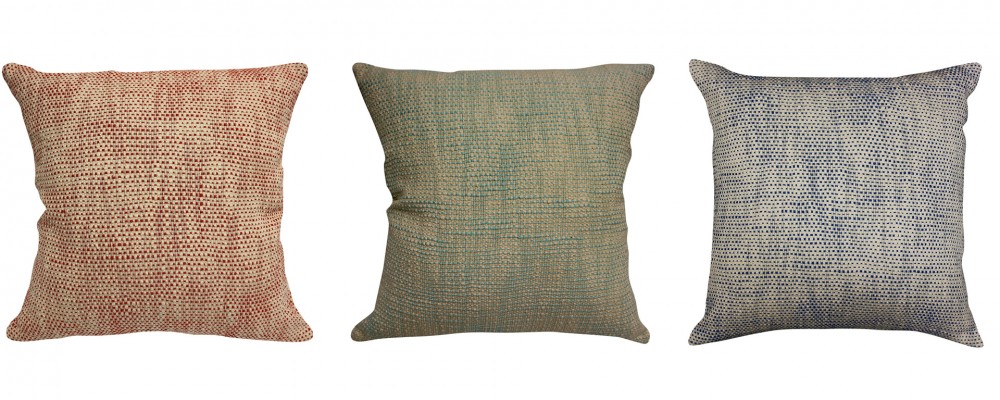 The 'Sparks' Cushion inverts the colours for a complementary pair.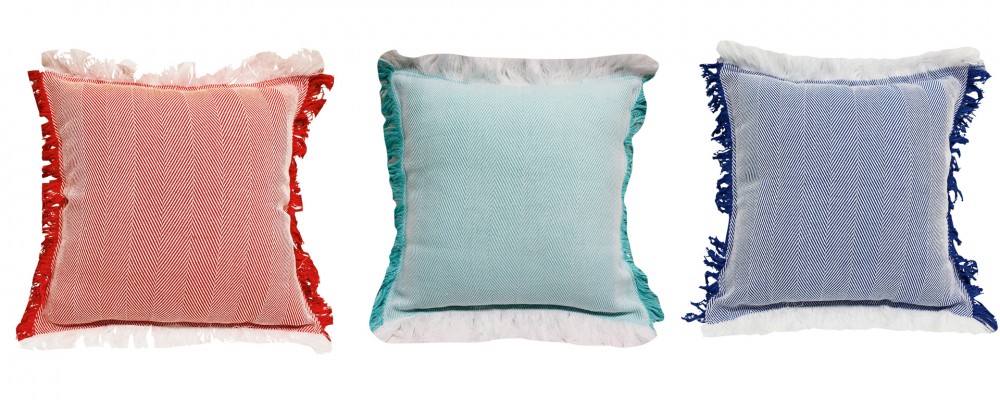 The 'Chevvy' Cushion adds a finishing burst of brightness and tasseled texture.
Sweet Scents
Complete your home makeover for mum with a delicious scent from the 'Aromage' Candle and Diffuser range. The 7.3cm and 10.5cm candles and 180ml diffusers come in three delightful fragrances. Magnolia & Freesia will offer a beautiful bouquet of floral perfumes for mum, while the sweet scent of Lychee & Red Currant will allow mum to enjoy the aroma of delightful desserts any time of the day. We also love the tropical-inspired Coconut & Lime scent – ideal for bringing home the relaxed vibe of a resort-style holiday.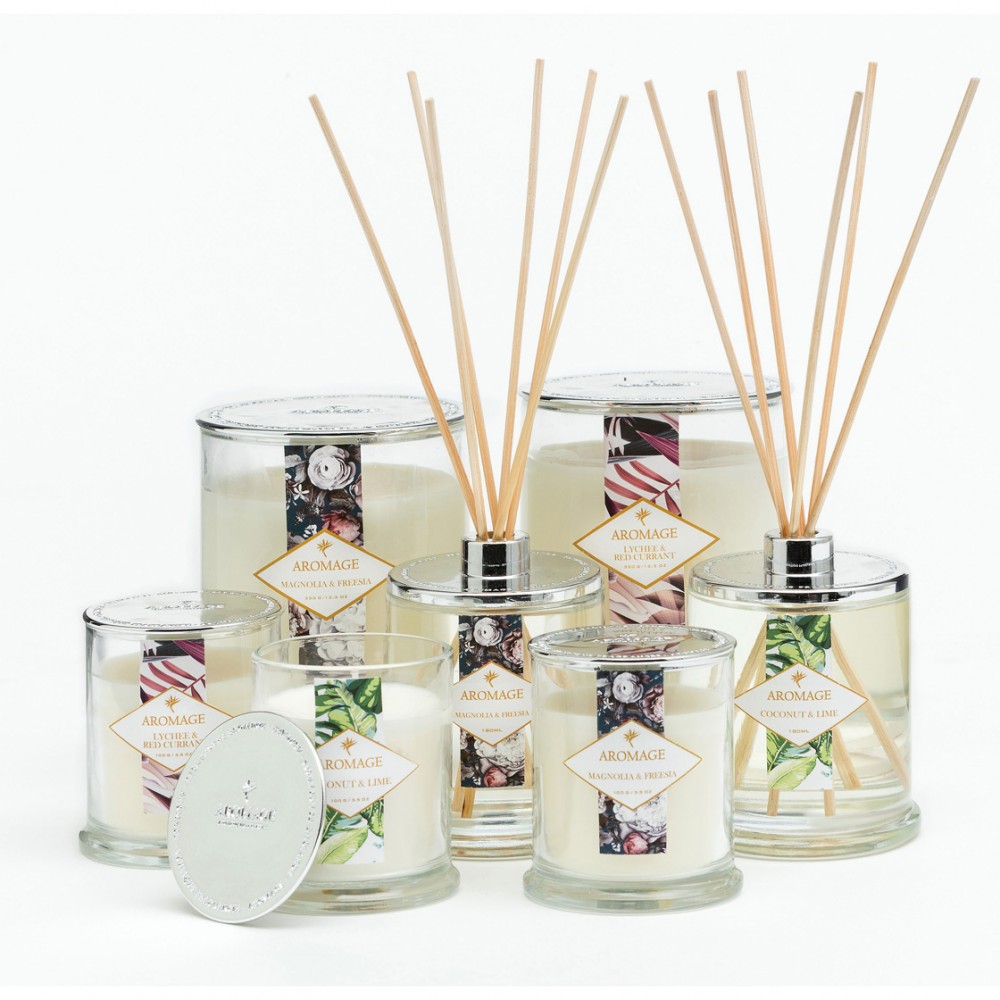 Feeling inspired to get your Mother's Day shopping done and maybe even sneak in a few things for yourself? Browse our great decorator items and Manchester range online or visit your local Harvey Norman store to speak with our friendly in-store team.