The holiday season might be drawing to a close, but that doesn't mean those relaxed vibes and blissfully calm feels have to end. With just a few simple additions to your bedroom, you can make every night seem like a 5-star vacation.
For most of us, visiting a first-class hotel is a rare occurrence. However, with Harvey Norman's affordable-yet-magnificent bedding range, that feeling of luxury and pampering can be captured in your own home! So, to create your ultimate staycation, join us as we take a look at four easy tips to make a hotel bed at home.
#1. Lay in luxury
To create a hotel-like bed, you must begin with your sheets. Finding the right ones will help transform your pad into your own personal sleep retreat. Wondering where to buy luxury bed sheets?  Harvey Norman has made it easy with our amazingly gorgeous range.
The L'Avenue 500 Thread Count Sheet Set is a perfect example. The bamboo/cotton blend makes them incredibly comfortable, breathable, and, best of all, easy to maintain. Make sure to use the fitted sheet and flat sheet. That way, you'll always be surrounded by the 5-star comfort of hotel bed sheets.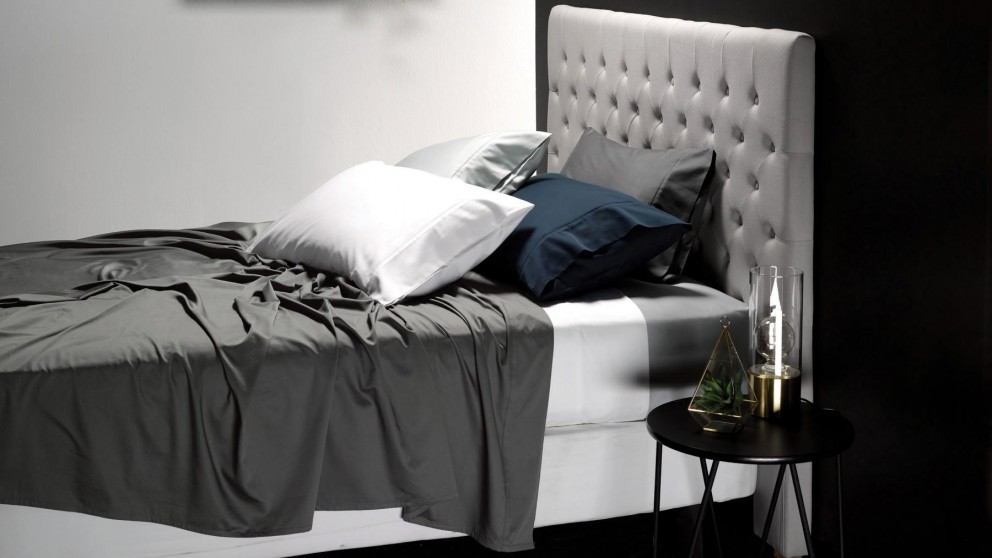 The next step is to make sure your bed looks as wonderful as it feels.
#2. Make it white
Don't underestimate the importance of appearance – after all, hotels never do. If you really want to create the ultimate lavish staycation setting, you can't go wrong with white luxury bed linen.
A quilt cover in beautiful cotton sateen, like our 'Serenity' Quilt Cover Set, not only looks elegant and glamorous, but also feels luxurious too – in no small part because it's made from 100% Egyptian cotton.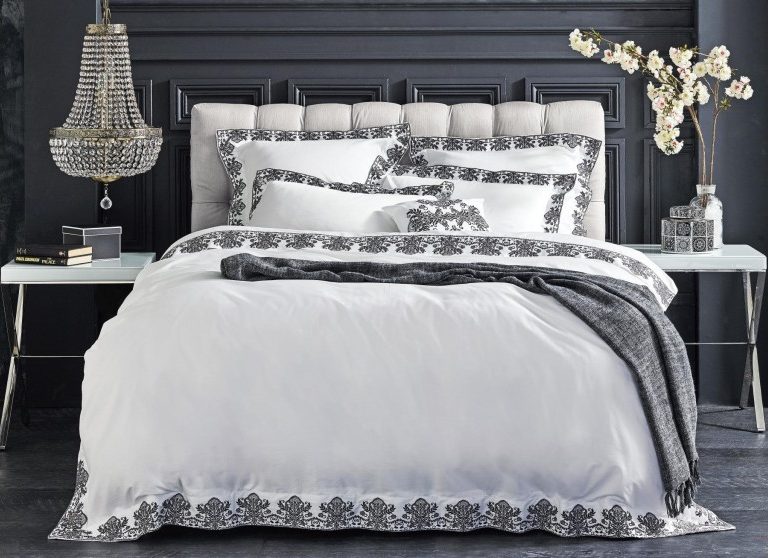 However, quilt covers aren't the only way to make your bedroom beautiful…
#3. Overdo the pillows
When creating a luxe look on your bed you can never have too many pillows. Try mixing up the feels with different fibres, too. Harvey Norman has an incredible range of pillows with feather, microfibre, and memory foam filling, so no matter how you're feeling, you'll always have the perfect pillow each night.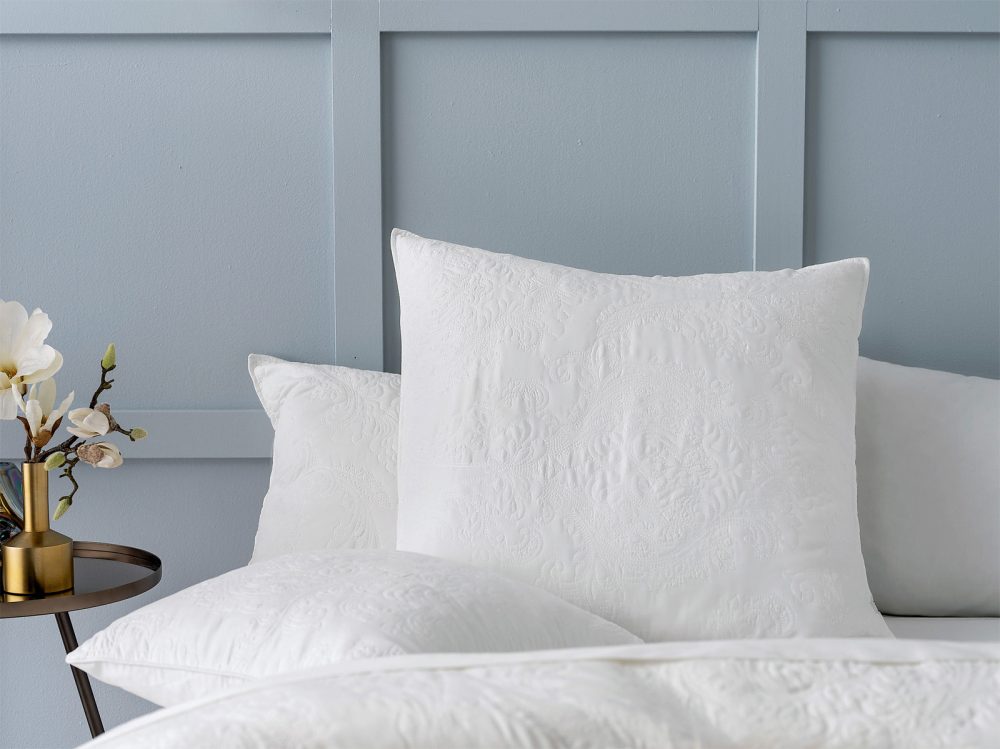 Make sure to treat yourself to a European pillow (pictured above). These large, square pillows are not only a wonderful (and fancy) feature of 5-star hotels, they are also perfect for propping you up to watch Netflix, read a book or enjoy breakfast in bed. Also, if you're looking for that little bit extra, our wide range of cushions are the perfect touch to finish off that opulent hotel look.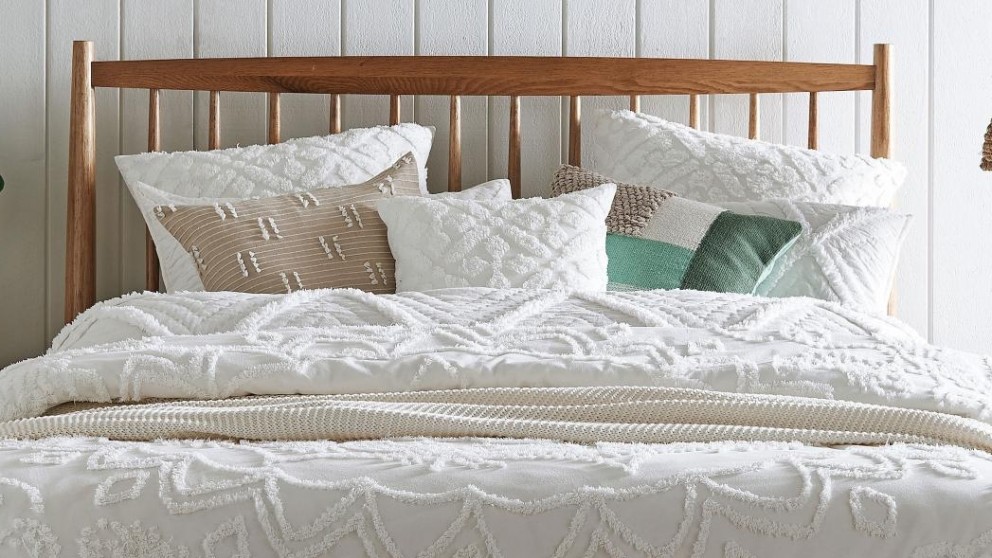 Now, if you really want to get the most of your extravagant new hotel bed and pillows, there's just one more step you need to take.
#4. DIY Turndown Service
You don't have to settle for flopping into a messy bed at the end of the day. Make it special, and luxuriate in your beautiful hotel-style bed that you've now created. You've earned it!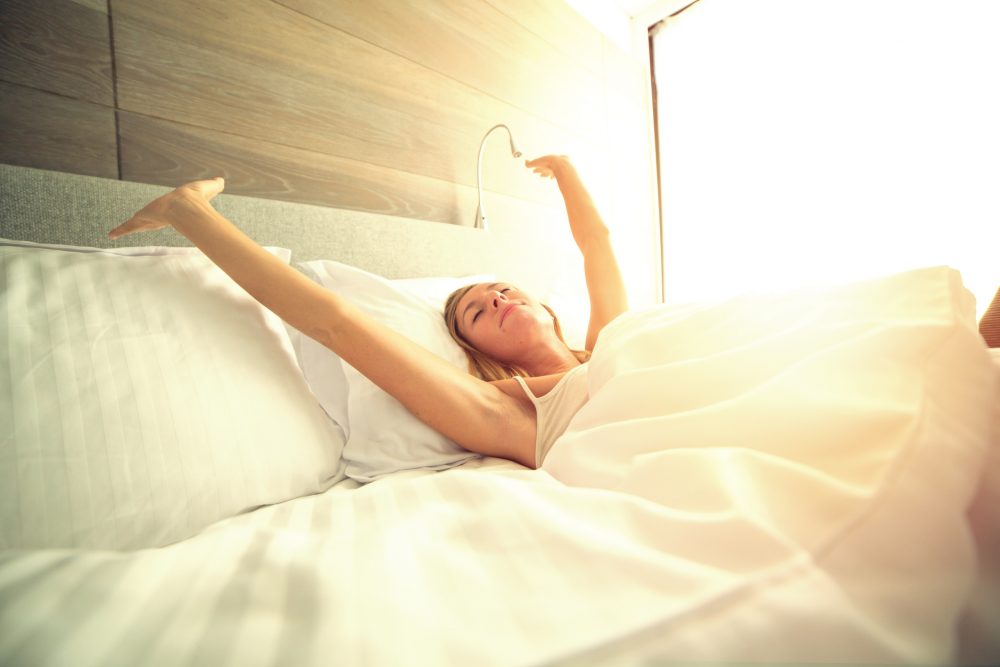 Our suggestion: start a little ritual each night, before you're ready for bed. Dim the lights, fold back the sheets, and light a candle. That way, when it's bedtime, you'll be walking into a blissful oasis, ready for a dream sleep… every single night.
Doesn't that sound perfect?
Create Your Own 5-Star Hotel Bed
Ready to give your bedroom the perfect hotel makeover? Harvey Norman has you covered. We have everything you need, including bedroom furniture, mattresses, lighting and more. Just check out our range of products online, or talk to our friendly experts at your local store. You'll be living in the hotel bedroom of your dreams in no time!