Father's Day is just around the corner, and it'll be September 3rd before you know it, so it's time to think of new gift ideas for dad. If you're anything like me, you might just be struggling to think of an original gift idea that you haven't already used in recent years. It's all about finding that overlapping area in the Venn diagram of dad gifts where the 'things dads will like' meets the 'things dads will actually use'.
The good news? A great idea hit me when I was visiting my parents' house last week. Some of their furniture could use an update, so I got to thinking about the possibility of getting my dad a comfortable rocker recliner or a luxurious sofa for his home theatre. It's certainly an idea I haven't used before, and Harvey Norman has a huge range of great options to choose from.
To make things easier this Father's Day, Harvey Norman has put together some great gift suggestions around four types of furniture that your dad will not only get a lot of use out of, they will quickly become his pride and joy (other than his children, of course).
Dad's New Favourite Chair
It seems to be a rule that every dad has a favourite chair. It could be a certain side of a three-seater sofa or a big armchair recliner that's seen years of faithful service. You know the one I mean. Close your eyes and picture your dad sitting in his lounge room. See that chair? That's his favourite spot, and if it's anything like my dad's favourite chair then it could certainly use updating.
Now, just as every dad is different, there are a number of options you can go for in a chair. First option: accent chairs.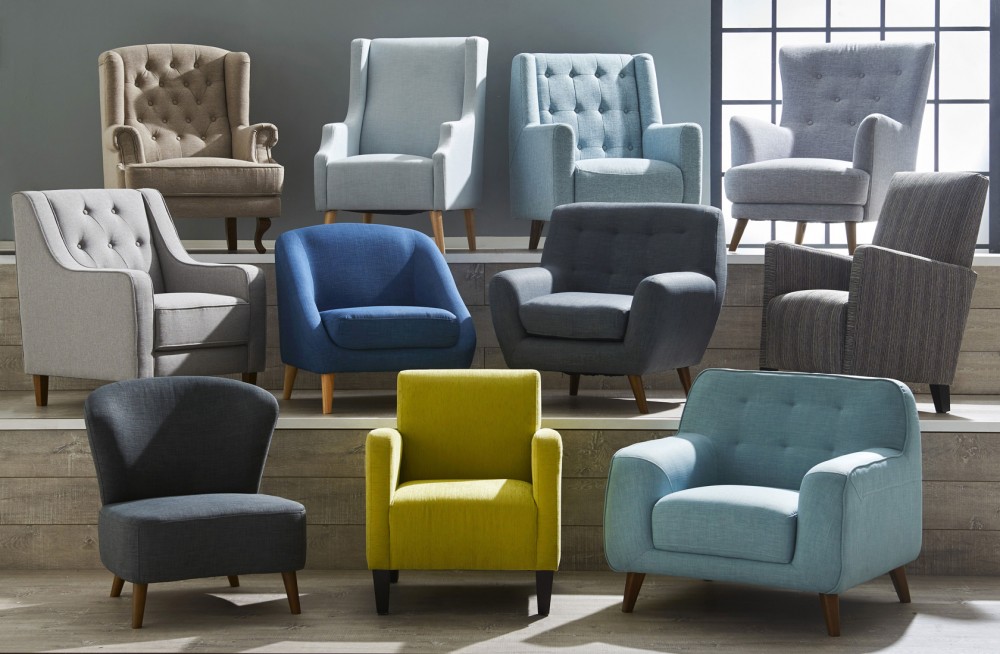 Maybe your dad needs something for the Man Cave? A comfy chair he can retreat to at the end of the day to just completely relax. The 'Stanley' Leather Rocker Recliner would make a great gift for him.
It's the kind of chair that you'll take one look at and just think 'comfy'. With an elegant recliner arm, a range of leather colours to choose from, and a lifetime guarantee on its La-Z-Boy® reclining mechanism, dad will enjoy this chair for years to come and think of you whenever he kicks back and relaxes.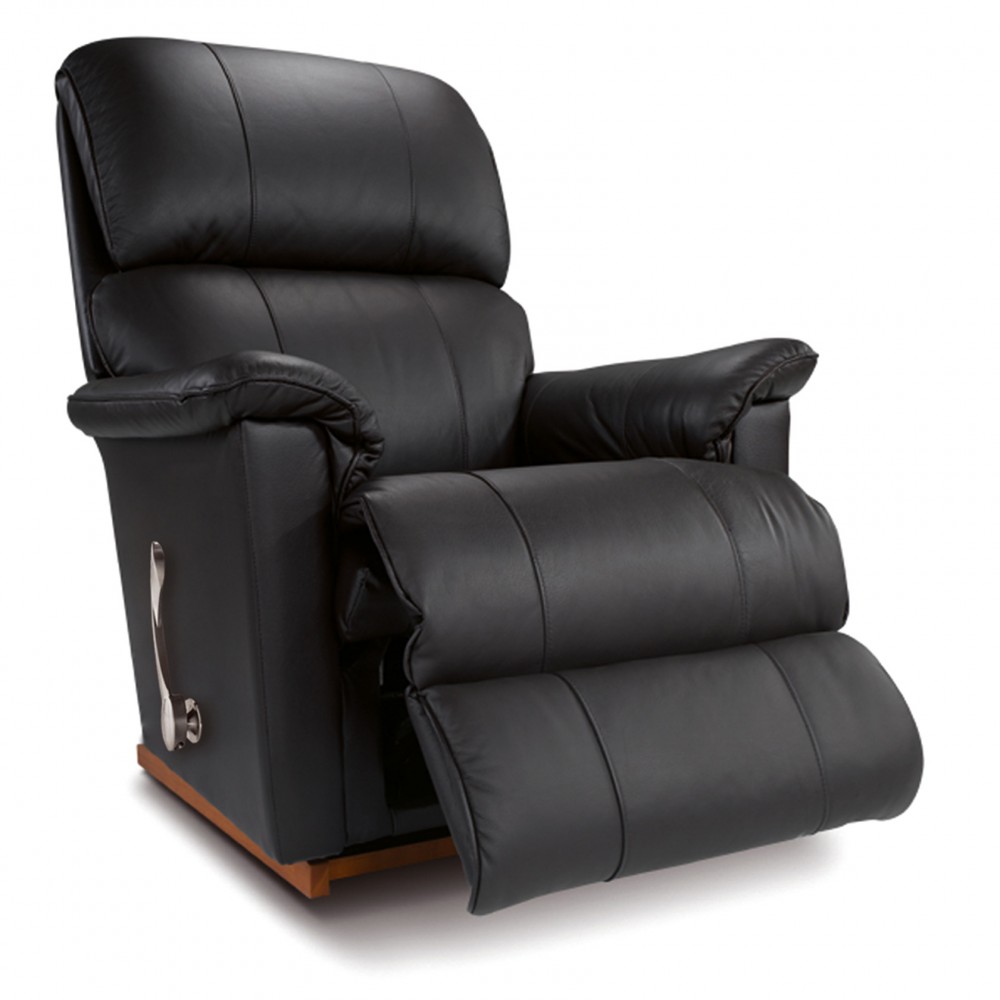 Would your dad prefer something with a different look and feel? Try the 'Leo' Fabric Glider Recliner. The enjoyably soft fabric upholstery will be a warm treat on cold nights, and the foam cushioning has that sink-in feeling your dad will love after a long day.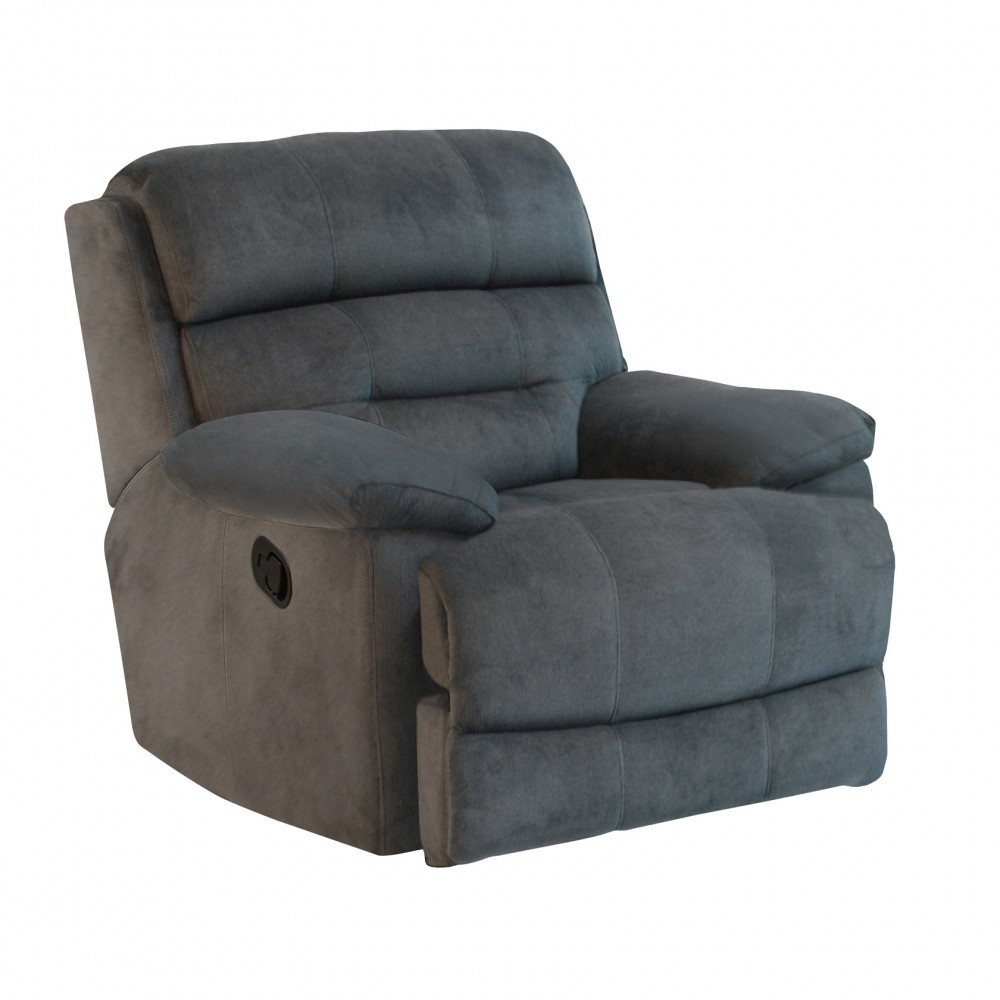 Dad's New Lounge Suite
The lounge room is a home's primary place for both entertaining and relaxing. A place for catching up with family and friends, for chilling out with a good book after dinner, and for gathering around to watch your favourite team in the big game. And what every lounge room needs is a big sofa that can seat a few people or let one person really stretch out.
With that in mind, could your dad's lounge use updating? Look no further than the 'Salford' 2-Piece Leather Lounge Suite.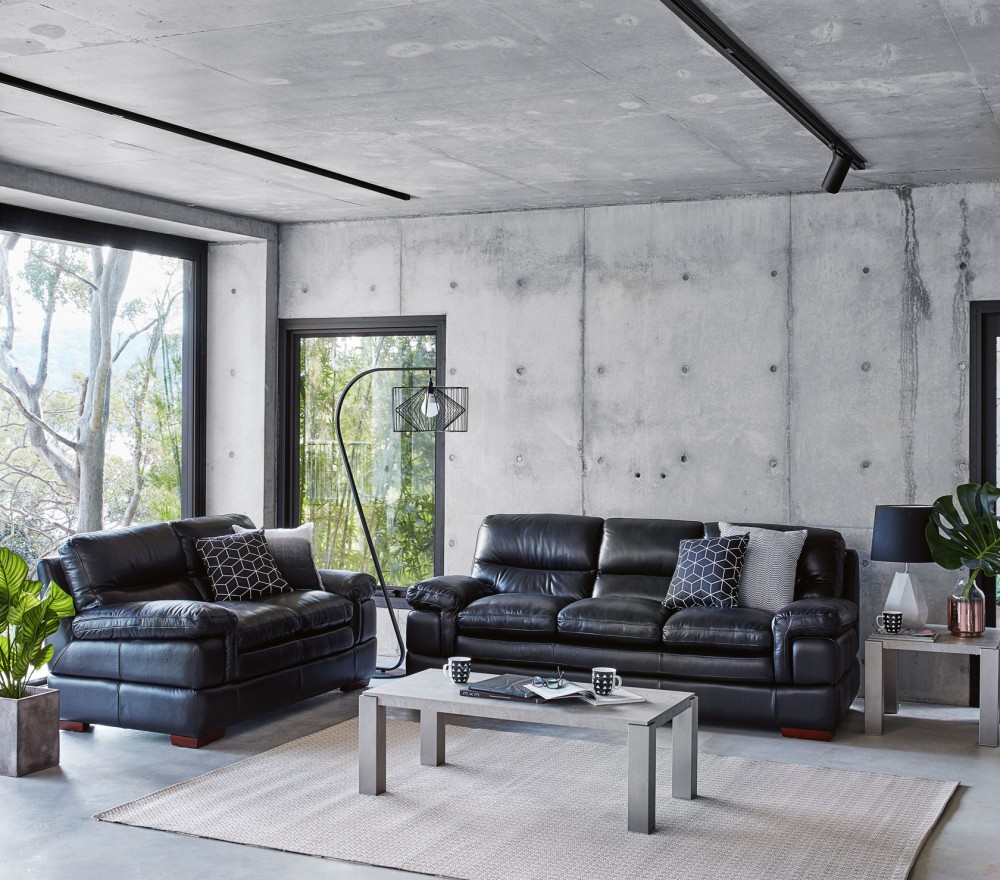 The 'Salford' is a stunning leather suite from La-Z-Boy® that will feel right at home as his new luxury furniture centrepiece. Consisting of a 3-seater leather sofa and a 2-seater leather sofa (available in a range of colours), it's truly a gift that the whole family will benefit from, as you're bound to enjoy it every time you pop over for a visit. We've completed the look seen above with the 'Block' Coffee Table and Lamp Table and the 'Finlay Black' Floor Lamp, all available in store at Harvey Norman.
Dad's Upgraded Home Theatre
Is your dad a bit of a movie buff? Maybe he's more of a gamer? Either way, if he's got a home theatre setup going on at home he'll be in need of a proper home theatre lounge that will help create that luxury, cinematic experience. When it comes to choosing really comfortable furniture that has all your gaming and movie marathon needs covered, the 'Tex' Powered Leather Recliner Sofa delivers.
With a relaxed, oversized seating style, this luxury leather recliner will make it easy for dad to get nice and comfy. Made with quality Italian leather, with twin powered reclining actions and a super-convenient home theatre console in the centre that has a storage compartment (great for TV remotes and gaming console controllers) and a couple of drink holders. All that's missing is the snacks, so why not get a box of microwave popcorn to throw in and a Netflix or Stan subscription to truly make this the complete package?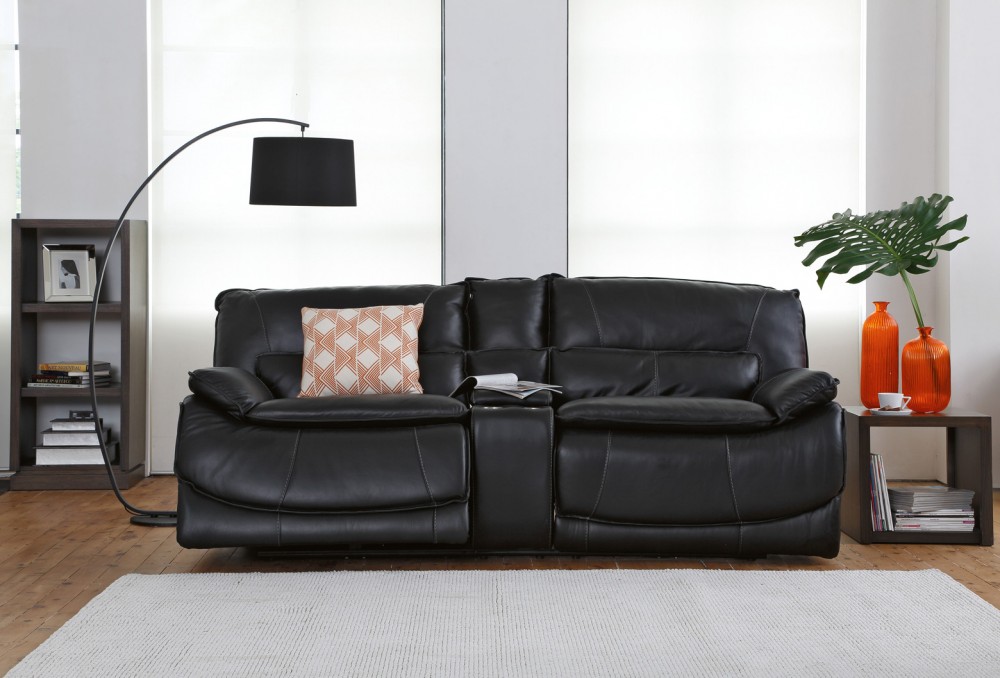 Dad's Versatile Home Office
In modern apartment-style homes, where space is always at a premium, it is common for rooms to be multi-functional. The home office is a great example of a room that will often serve many functions. I know my dad's study is also a combination storage room / wine cellar / nursery (for when the grandson stays over).
Does your dad's home office need to be optimised for versatility? The 'Vibe' Straight to Corner Desk is a brilliant gift idea for Father's Day. Different tasks will require different amounts of desk space, so if you dad has an office desk that can change when needed he'll be the envy of all his mates. The 'Vibe' transforms from a straight configuration – in either single or double desk mode – to a corner configuration. It even features a three-drawer storage unit for all those office essentials (or a stash of snacks to keep him energised).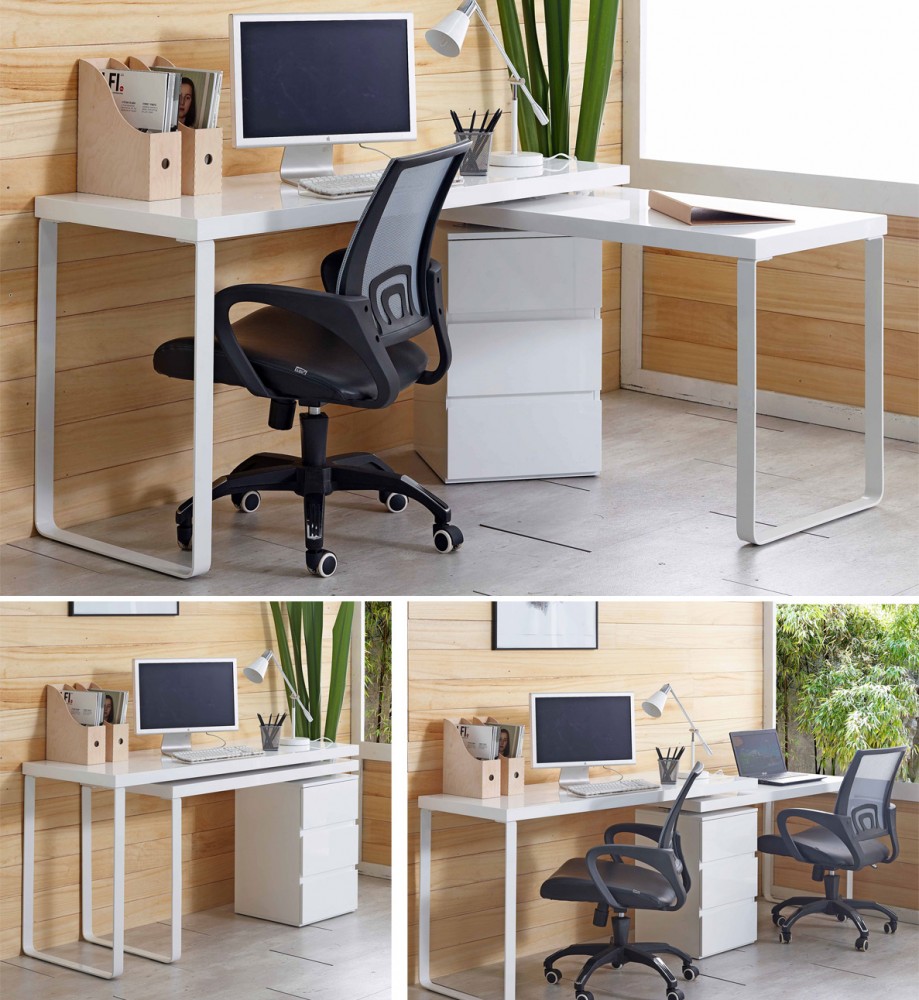 Just because dad's hard at work doesn't mean he can't be comfortable at the same time. This Father's Day, make sure he's got the kind of chair he'll want to sit in while taking care of business. The 'Brighton' PU Office Chair has a truly executive level of comfort, and will make him feel like the Chairman of the Board (no, not Frank Sinatra – don't worry, your dad will get this joke even if you don't). Available in Mushroom, Black and Charcoal colours, this quality office chair is so good that your dad will be tempted to take it to work with him.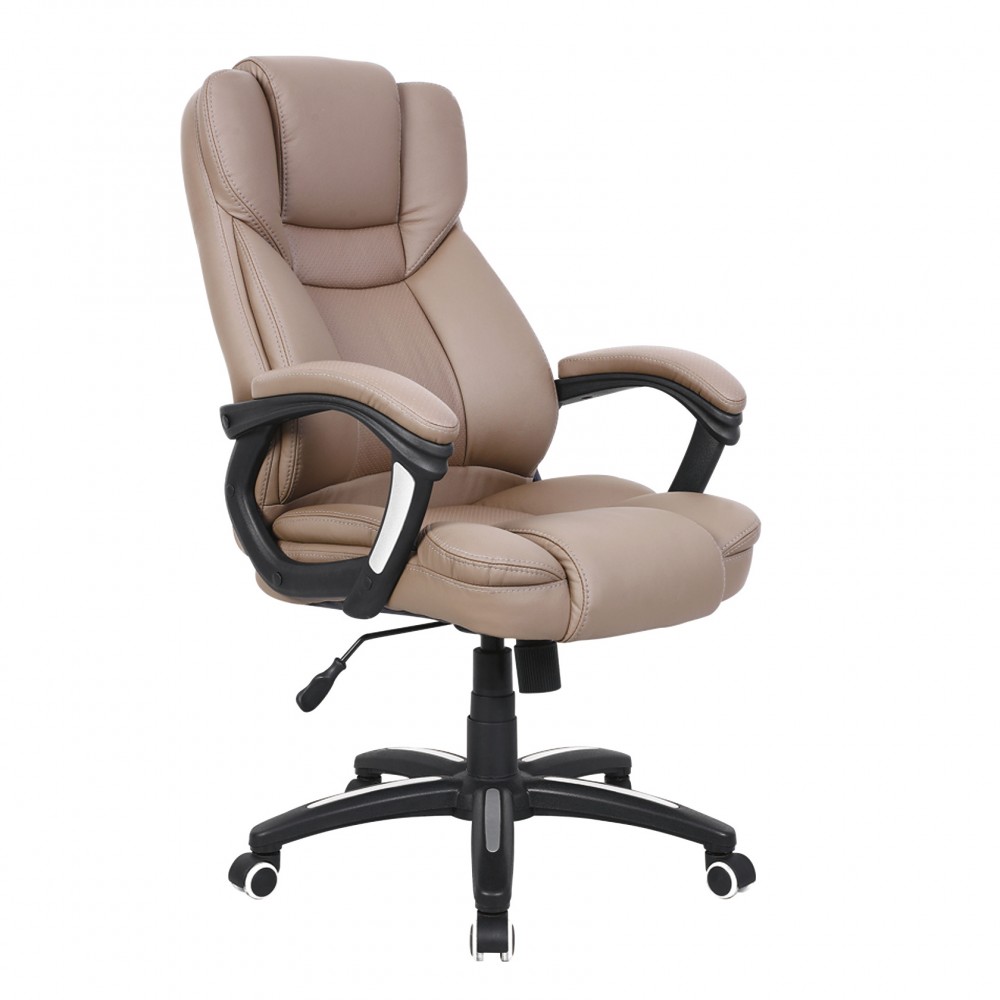 Is your dad's home office big enough to act as a makeshift guest room? Whether it's Christmas Eve, after a Sunday dinner or just when you don't feel like driving home late at night after going to a football game, it's super convenient to have a place to sleep that doesn't require blowing up an air mattress. The 'Dijon' Fabric Click-Clack Sofa Bed easily shifts from sofa to a double bed sleep surface, so the office becomes an extra bedroom in next to no time. Another benefit of having a 'Dijon' in the office? Dad can relax when taking a coffee break or even squeeze in a micro nap. Any dad who gets one of these as a gift will love you forever.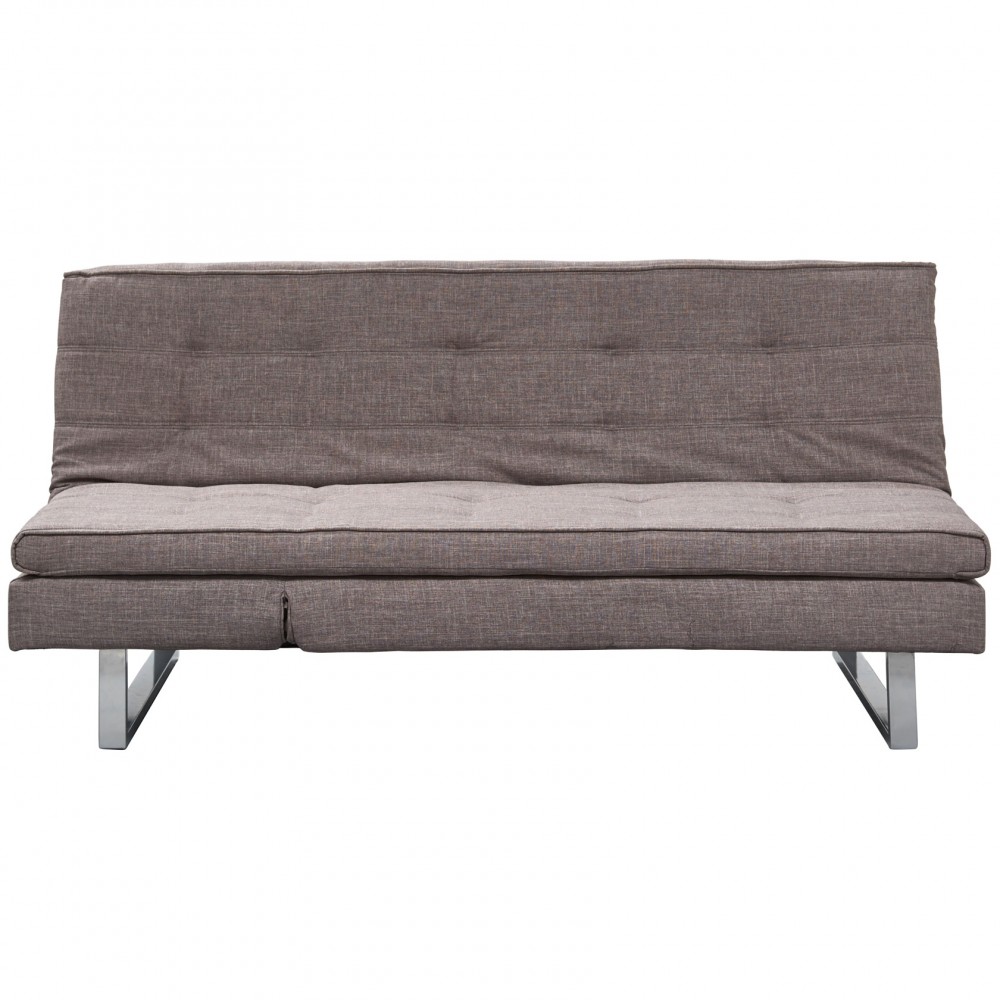 Now that you're feeling inspired to get your Father's Day shopping done and are confident you'll make dad's day this year, it's time to browse our great furniture collection online or head on down to your local Harvey Norman store to have a chat with our friendly team. They'll show you the huge range of dad-friendly furniture that's available.