In the words of Oscar Wilde: "And all at once, summer collapsed into fall." Hard as it may be to believe, scorching summer days are almost a distant memory. So, as the nights get longer and the cooler months fast approach, now's the perfect time to transform your bedroom into a cosy winter sanctuary.
Studies show that colour can influence the overall ambience of a space, ultimately affecting our mood and thoughts. This is why it's very important to choose colours wisely when it comes to decorating your bedroom for winter. Playing with colour through statement pieces, such as bold-hued Manchester, dramatic prints and textured accent pieces, is a simple and effective way to turn your bedroom into a snugly retreat.
At Harvey Norman, we've carefully selected three winter colour trends that we know you'll love this season. With our winter bedroom styling tips, you'll learn how to incorporate these colour trends into your bedroom for a warmer, relaxing winter.
1.     Blues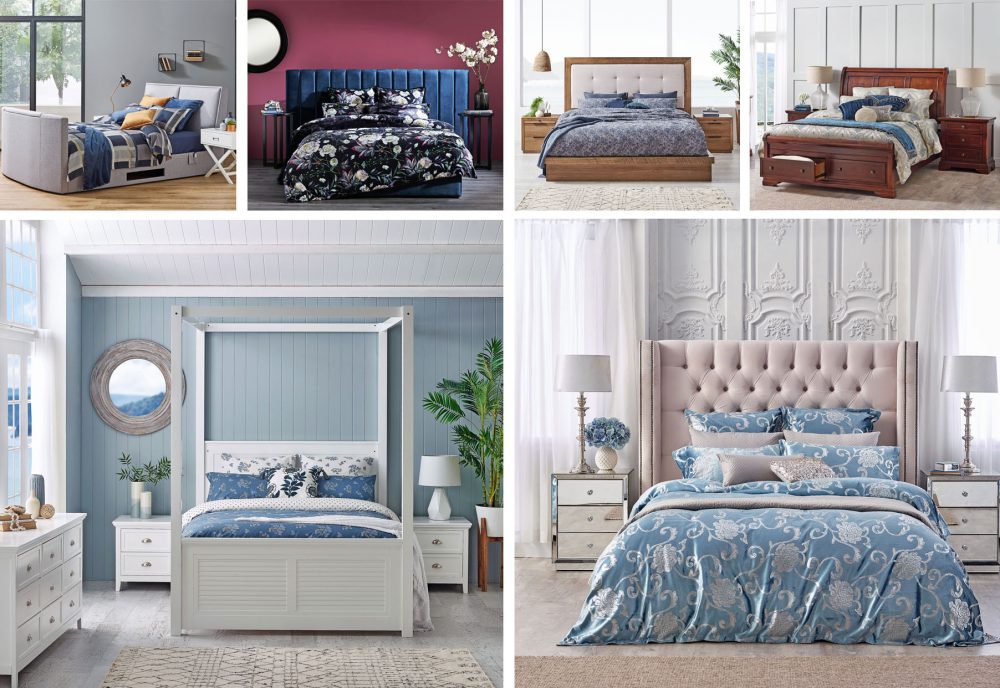 From bright cobalt to deep navy, blue evokes the feeling of serenity, openness and security. What's more, blue is easy to pair with other colours, it never goes out of fashion and works for any season, making it a strong favourite in interior design.
In the depths of winter, layers of blue can transform your bedroom into a magical place. Soothing shades will encourage a peaceful sleep during those crisp nights, while pairing your blue hues with neutrals like white, taupe, cream or beige will create a cohesive style and sense of harmony.
An effortless way to bring blue into your bedroom is with velvet. In fact, blue velvet fabric is my personal favourite winter bedroom trend this year. Luxurious, warm and soft to the touch, velvet will make a statement, no matter whether it's with an accent pillow, throw or quilt cover. For the biggest impact, you can't go past a velvet fabric upholstered bed!
To create the look for yourself, discover our top blue picks here.
2.     Greens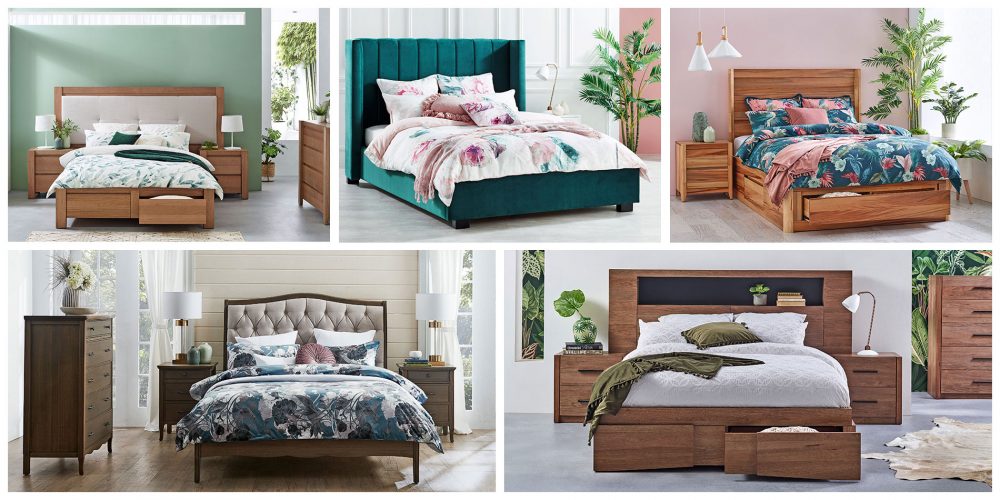 Delicate leafy hues to deep forest shades – green, the colour of nature, is said to be the most relaxing colour for the human eye to look at. Symbolising balance and harmony, the colour green possesses a calming influence on both mind and body.
Incorporating hues of green in your bedroom can produce a restorative and restful atmosphere. By mixing and matching different shades, you'll be able to craft a tranquil oasis; the perfect winter escape. Paint an accent wall in a muted green hue, opt for botanical prints on your bed linen and pick cushions and throws in varying shades of jewel and forest green.
To complete the look, complement the green elements with subdued pastel colours like off white, cream and beige, as well as timbers for extra warmth.
Ready to go green? View our fave selections here.
3.     Purples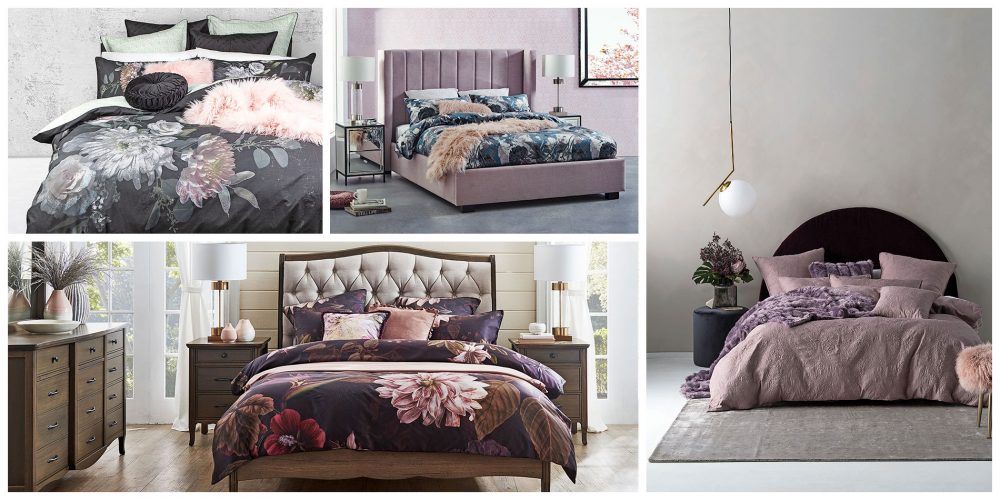 Richly saturated purple tones of plum and wine soothe the soul and can instantly make a space look more luxurious and sophisticated. Soft lilac will help create a warm, cosy atmosphere, while deep, dark purples make for a breathtaking scene.
An inspired bedding idea is to incorporate purple onto your bed with a lot of varying textures. This could include velvet, fleece and faux fur, all which work with a purple theme to add extra layers of drama, sophistication and – most importantly – winter warmth!
A wonderful tip to balance out the intensity of purple's darker shades is to complement with whites, light greys and neutrals.
Bring this on trend winter look to your bedroom with our amazing options.
Create Your Own Winter Bedroom
Feeling inspired to create the best winter bedroom? View our incredible range of furniture, bedding and homewares online or visit your nearest Harvey Norman store and talk to our friendly and knowledgeable staff about your winter bedroom decorating needs!