Whether you want to view a product before you commit to purchasing it, or you need some expert advice from the comfort of your own home, Harvey Norman is here to help! From 1 Hour Click & Collect to our Live Chat functions, our online suite of services provides you with flexibility and convenience. Below, we've listed four great ways that our website makes shopping that much better.
1. Check Store Stock + 1 Hour Click & Collect
The Check Store Stock function has got to be one of the most useful features on the Harvey Norman website. Not sure if your local store stocks the computer or electrical product you're looking for? Use Check Store Stock. It's that simple.
Search for the product you want to purchase, and then go to the Check Store Stock function on-screen. Enter your suburb and you can see the nearest stores with stock available.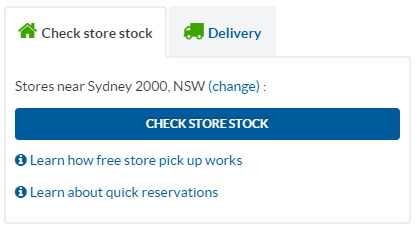 Once you've confirmed your local Harvey Norman has the product in-stock, you can arrange to pick it up in just one hour, thanks to 1 Hour Click & Collect. This is perfect when it's taken until noon to remember it's your partner's birthday, and all of a sudden those hints they've been dropping are coming in loud and clear: "My laptop is super old, and takes forever to load…"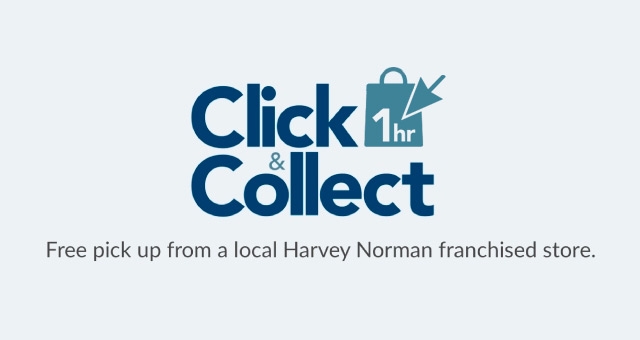 By using 1 Hour Click & Collect to purchase in-stock products before 4pm, you'll be able to pick up their pressie that day. Simply add their dream laptop to your cart and choose the 'Free pick up in store' option. Select the store you'd like to collect it from, and you'll receive an email when it's ready to pick up. You'll be back home in no time, pressie in hand. Most importantly, your partner will be none the wiser!
Not in a hurry? You can still choose 'Free pick up in store' and your order will be available for collection from your selected store for up to three weeks.

2. Same Day Delivery + Scheduled Delivery

The annoying thing about deliveries is that, the majority of the time, you'll miss the mailman. No one really wants to queue in the post office to lug their delivery back home. With Harvey Norman, that's not a problem thanks to the Same Day Delivery and Scheduled Delivery options. They're an online shopper's dream come true!
Same Day Delivery is pretty self-explanatory. Simply order your product before 1pm any weekday, choose the time slot that best suits you, and receive your purchase that day.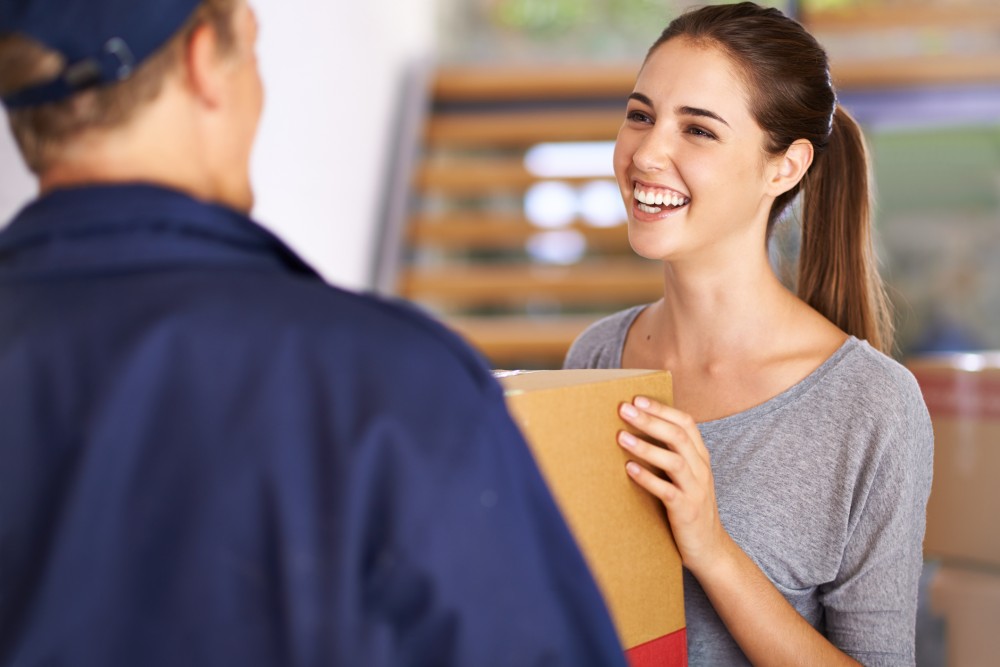 If you missed the cut-off time, don't live in a same-day delivery area or wish to wait for a suitable day and time, then Scheduled Delivery is the option for you. Select a four-hour slot within the next two weeks to receive your order, and then enjoy the ultimate in delivery convenience!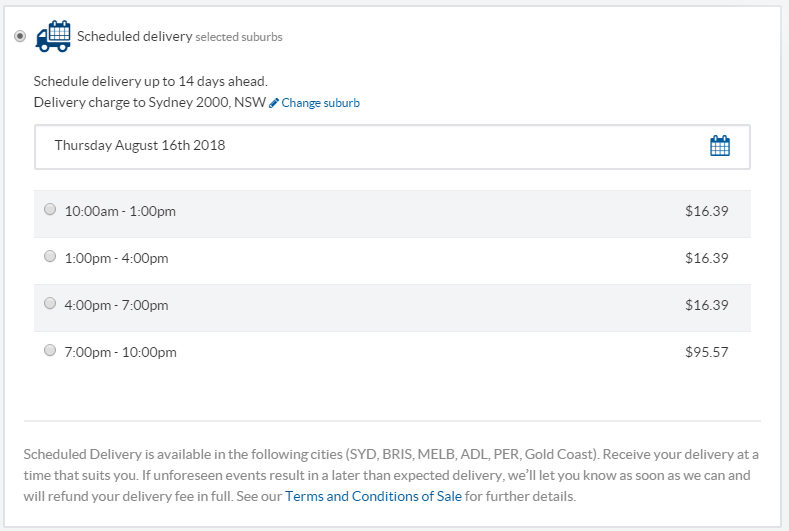 3. Quick Reserve

Wish you could see the product you're after, prior to purchase? Quick Reserve is the function for you.
If you're not sure you want to buy a particular product, but you know you want to get straight down to business when you head in store, then Quick Reserve is your best friend. Once you've found the product for you, use the Check Store Stock function (so useful!) and then select Quick Reserve. You'll get an email notification that the store has received your request, and once it's been confirmed, you can head down to your local store to view your product. It will be held for 24 hours so you can see if it's everything you want (and more?) before making a decision.
Too easy!
4. Live Chat + Live Offer

Sometimes when you're shopping online, you'll have a query that you need to speak to one of Harvey Norman's expert staff members about. That's where our Live Chat function comes in. From 6:30am to 10pm (AEST), you can talk to a member of our Australian-based team, even when the stores are closed.
Whether you need to have technical questions answered about a particular product, or you wish to talk to someone about general customer service enquiries, the Live Chat team is here to help. Just look for the 'Chat now' icon at the bottom of the screen.
The Live Chat team is so committed to helping you find the perfect product, they're willing to go that extra mile. Similar to Harvey Norman's friendly in-store staff, the Live Chat team can review price match requests and work out a deal, just like they do in your local Harvey Norman store. They will provide you with a Live Offer, available only to you, and send you a link to a personalised shopping cart, giving you the same service you would get in store – from the comfort of your own home! (Currently, Live Offers cannot be provided on Furniture and Bedding products.)

Shop with Confidence
We've tailored our website and our services around the real world. We want to fit in with you, and believe that shopping should be a fun and convenient experience.
Want to check if your local Harvey Norman store has the product you're after? Need to ensure you'll be home when your online order arrives? Want to speak with our expert staff online? Need to be able to get a product super efficiently with 1 Hour Click & Collect? It's all possible with Harvey Norman online, where our aim is to make your experience as seamless as possible.