What's new at 84 O'Riordan Street, Alexandria? This fabulously presented, flagship interior design centre boasts eight showrooms displaying over 215 world renowned brands, so you can shop with confidence. It's "The Destination" for: 
Harvey Norman @ Domayne Home Appliance Centre – the brand new premium showroom with 1500m2 of floor space dedicated to Home Appliances and the best cooking has to offer. 
Home Norman @ Domayne Technology & Entertainment
Harvey Norman Design & Renovations – custom kitchens and bathrooms
Domayne – Furniture – Bedding – Homewares
Domayne Bathroom Design and Renovation Centre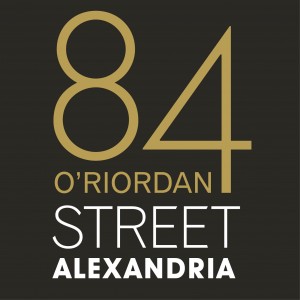 Of course, Krunch Cafe offers a delicious food and drinks menu, which you can enjoy indoors, in its outdoor courtyard or as you shop. 
On Saturday 27th July 2013, 84 O'Riordan Street, Alexandria (in Sydney, New South Wales) will be abuzz with excitement and activity: 
Radio station 2UE will be broadcasting live onsite, with John Stanley hosting listeners between 5:30am and 9am, George and Paul manning the microphone from 9am to 2pm, then Fatty and Gibbsy talking sport between 2pm and 6pm.
Live cooking demonstrations with Electrolux ambassador Peter Gilmore (10:45am – 11:15am and 11:45am – 12:15pm) and Samsung ambassador Guillaume Brahimi (1pm – 1:45pm and 2:15pm – 3pm).
Over $18,000 worth of great prizes to give away*. The first major prize of the day — the Sealy Lavello Ultra Plush Queen Ensemble valued at $3,899 — will be awarded at 6:55am, so get in early.
The first 75 people to arrive at 84 O'Riordan St, Alexandria will enjoy free breakfast.
All this, plus fantastic in-store specials and undercover parking available, 84 O'Riordan Street, Alexandria is "The Destination" for interior design.   
*NSW Permit Number LTPS/13/05678