If mothers were flowers, you'd be the one I'd pick.
Mud pies and leaf cookies are lovely presents when you're two. A jar filled with sand and seaweed is a sweet gift when you're three. Hand-knitted mittens are a cute idea when you're eight.
Breakfast in bed is a good option when you're eleven. Oops, you've dropped some shell into the scrambled eggs. Chew carefully, mum.
Now that you're all grown up, get mum something she'll really love this Mother's Day.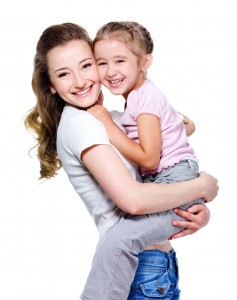 Is she a caffeine queen? Check out our gorgeous range of coffee machines. From simple to stunning, you can choose the perfect model to suit your mum's coffee-making skills. For the budding barista, choose Breville's Dual Boiler™ (below). It offers professional features in a sleek domestic design. You can use the simple pre-programmed options to instantly create a perfect cup of coffee (for those super-sleepy mornings, perhaps?) or you can tamp, froth and brew 'til your heart's content. Your choice.
Go on, hone your coffee-making skills.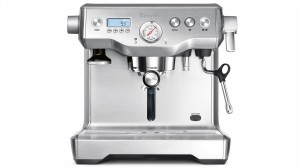 For the lady of leisure who prefers an appliance that takes care of the hard work for her (yes please!), Jura's 'Ena Micro 1' is the machine of choice. Simple one-touch controls allow you to create fluffy cappuccinos or silky lattés in an instant, and the integrated descaling feature means cleaning is an absolute breeze.
Warm the milk, nice and frothy,
Sit with mum and have a coffee!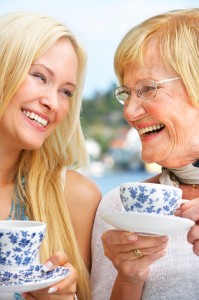 Is mum a plush princess? Give her a gift to pamper her senses. Explore our range of massagers and spa products. Let mum sit back and refresh her soul with a gift of pure relaxation and rejuvenation. Beurer's handheld Infrared Body Massager (below) offers a soothing heat function to target sore muscles in hard-to-reach areas of the back, neck, shoulders and behind the legs. Help mum move through each day in complete comfort with this innovative, easy-to-use product.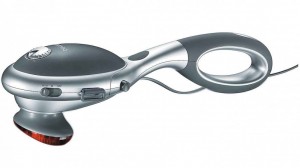 Is she a style stunner? A glamour goddess? Let mum create a new look, a fresh style, a darling 'do with one of our innovative hair styling devices. Does she love sporting soft, luscious curls? Check out our range of excellent curlers. The VS Sassoon Curl Secret (below) is a fabulous choice for the honey in a hurry. It's fast, simple, and amazingly efficient. Create tight delight ringlets or loose and lovely waves at the press of a button.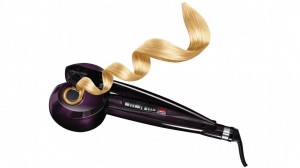 As your Beauty Insider, I gave it a test-run myself, and I was surprised with the results. Read my review here (especially if you've ever attempted to create red-carpet ringlets yourself, and failed miserably).
Perhaps mum prefers a straight and simple look, like Gwyneth Paltrow's sleek style? Check out our range of hair straighteners. The Goddess 2-Pack (below) from VS Sassoon includes a 'miniPRO' as well as a larger straightener, so one can be kept in the bathroom and the other in a handbag – perfect for styling on the run.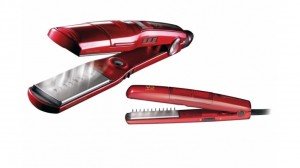 Is your mum a sporty starlet? A workout warrior? Browse through our awesome range of exercise accessories. Activity trackers, step counters, heart-rate monitors and GPS watches are perfect for providing motivation and inspiration to get mum moving, moving, moving! Exercise releases endorphins, which promote happiness. Encourage mum to discover her inner fitness fanatic and discover a fresh determination.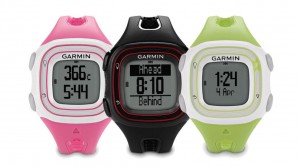 For a gift that's small and sweet, explore our beautiful range of tech accessories. Grab a gorgeous Zest Sleeve (below) to protect mum's tablet or iPad, or a sleek Stylus Pen for taking notes on her smartphone or tablet.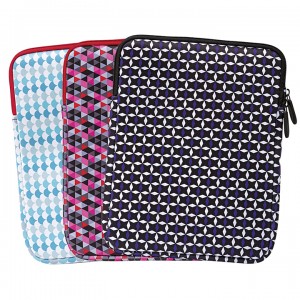 Yes, the day is approaching. On Sunday the 11th of May, take the opportunity to spoil mum. Make it a day she'll treasure, the way she treasures you.
There's nothing greater than a mother's love.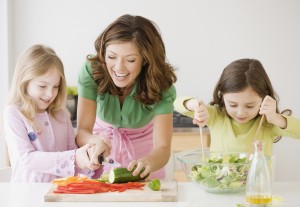 For more gift inspiration, click here:
• Quilt covers… Stunning comfort.
• Cushions… A touch of glamour.
• Digital cameras… Capture the moment.
• Laptop bags & sleeves... Style your device.
• Cooking appliances... Get your wok on. Fry like you've never fried before.
• Juicers... Mmmm, refreshing.
• Mixers & Food Processors… Mix it. Mix it good.