It's time to 'fess up. Is gift shopping getting your Christmas stockings in a tangle and your baubles in a bunch? It's that all-too-familiar story – we get to December and all the extra time we thought we had to get those pressies sorted has suddenly disappeared. Inspiration can be hard to come by when time is running out and you're faced with the common dilemma of having to buy for that person who seemingly has everything! To add to your increasing festive stress, there's the small matter of having to find the time to actually get down to the shops before they close and Christmas arrives.
Ordinarily, this is where panic sets in – but not this year. Here at Harvey Norman we've got a range of services designed to make Christmas shopping easier – removing that stress and saving you valuable time.
Live Chat
Doing your Christmas shopping online at Harvey Norman but need some help with gift selection? Not a problem! Our friendly Live Chat team are available to assist you. Not sure how to find them? Chances are they will find you, but if you want to cut to the chase simply click on the 'Chat now' icon seen below. You'll find it at the bottom right of the screen when you're on our website.
Our Live Chat team can help you learn more about a specific product you're interested in, help you find something you're looking for, and assist you with any customer service enquiries you might have. Want to know about your local Harvey Norman store's extended trading hours in the lead up to Christmas? Live Chat can tell you what you need to know. Our Australia-based Live Chat team are real people with a real passion for finding you the right product for your needs – providing the kind of service you get at your local store. Our staff are available from 6.30am to 10pm AEST to help you out.

Click & Collect
Developments like Live Chat have made the online shopping experience so much more user friendly, and another great innovation is our free Click & Collect pick up service. Waiting for delivery is not always convenient, especially if you're shopping close to Christmas. Now you can shop online during your lunch break and arrange to pick up your goods on the way home from your local Harvey Norman store.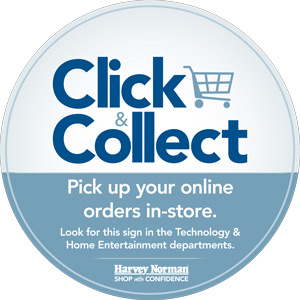 While most of our online products are available for Click & Collect, there will be some that aren't. Just check to see if your product features the 'Free store pick up' option which is integrated into the checkout process. To learn how to Click & Collect in six easy steps just check out our blog feature here.
Extended Trading Hours
For added convenience, our stores have extended our trading hours in the pre-Christmas period. This will make it easy for you to Click & Collect at a time that's convenient, and also give you the time to shop with confidence and enjoy the in-store shopping experience that only Harvey Norman can provide. These extended hours will vary from store to store, so ask your Live Chat operator or have a look at our Store Finder for more details.
Six Last-Minute Gift Ideas
Stumped for ideas and running out of time to shop? Here are six great last-minute Christmas gift ideas that are sure to be received with a smile.
Creative Fun for Christmas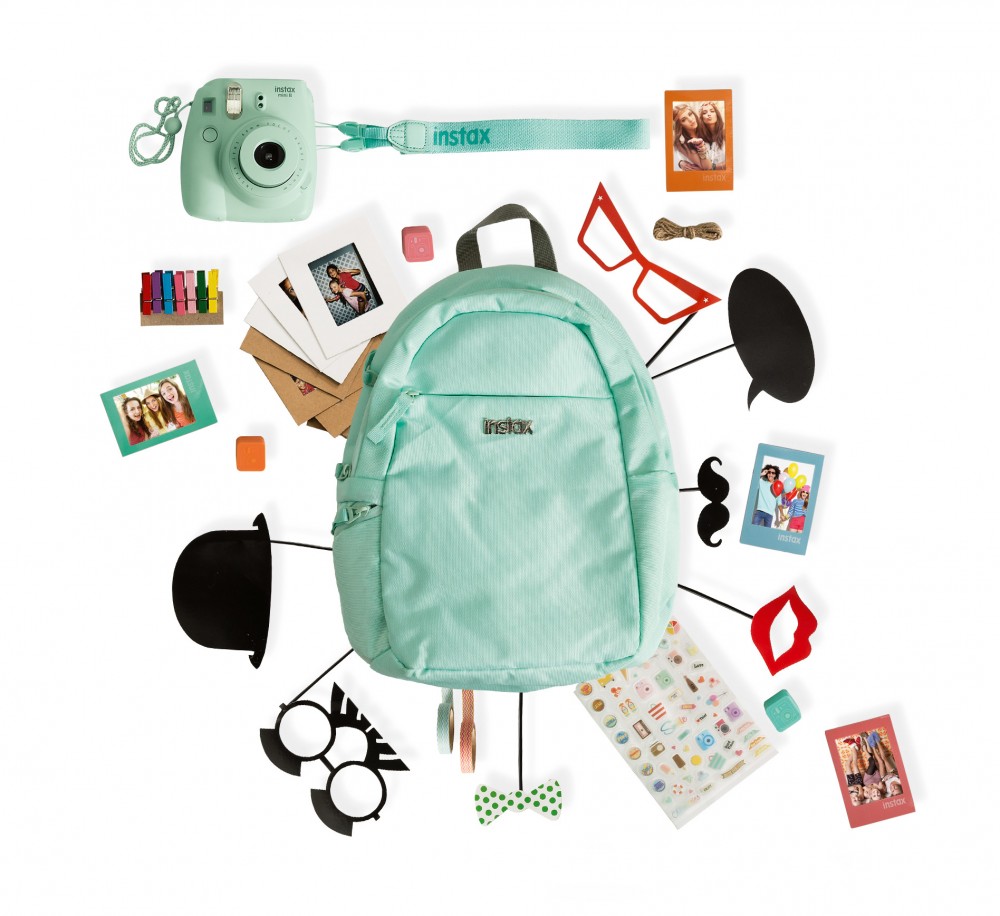 Here's a great gift idea that's a load of fun and will encourage the creativity in anyone. The Instax Mini 8 Camera and Accessory Pack features a user-friendly Mini 8 camera that takes gorgeous instant photos in a snap. It's a compact little camera with a handy brightness dial that can be easily adjusted. Best of all, as an instant camera they'll have the photos in their hands right away to share and get creative with. Great for parties and scrapbooking, the accessories pack is chock full with props (including glasses, moustache and lips), photo frames, stickers and much more. A convenient backpack is also included so the entire accessory kit can travel easily. Throw in a couple of Instax film packs with easy to load cartridges and you'll have a gift with $219 worth of included value that's guaranteed to bring a smile.
For those Action Heroes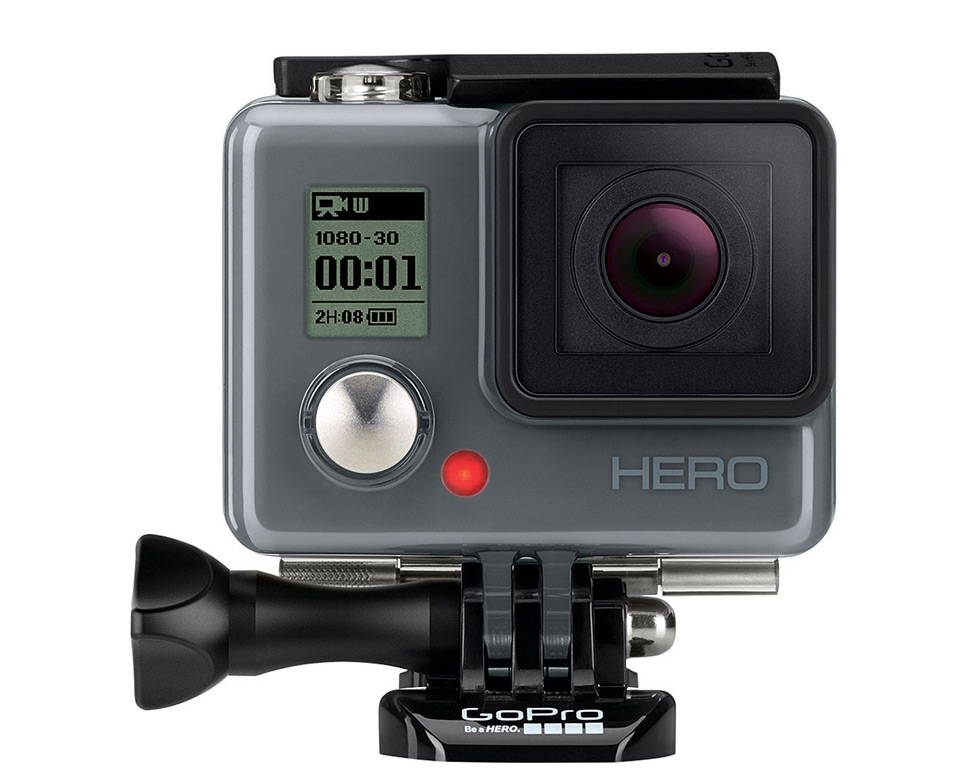 If you know someone keen on adventure this summer, then we have the perfect gift for them. The lightweight GoPro Hero action camera features a signature waterproof housing that's built to withstand whatever gets thrown at it – dirt, sand or water. With an ultra-wide lens that gives an edgy perspective, it comes with a range of user-friendly modes, like QuikCapture that will start recording with the single press of a button, and Burst Photo mode for capturing movement at up to 5 frames per second. There's also a range of camera accessories sold separately, including camera mounts for cars, bikes and surfboards, head and chest mounts, extra batteries and a remote control. Let them capture all the action of summer with this GoPro camera – available now at a super low price for Christmas.
Take Control and Take to the Skies
When shopping for someone who loves all the latest gadgets, you can't go wrong with the Parrot Airborne Minidrone Cargo Mars. With airborne speeds of up to 18km/h, they'll be able to capture breath-taking aerial shots from up to four metres high. This mini drone uses Bluetooth compatibility via smartphones and tablets to make it easy to control, while the compact and lightweight design means transportation is a breeze. Utilising a 3-axis accelerometer and 3-axis gyroscope, this is the must-have gadget this festive season.
Smooth Style this Summer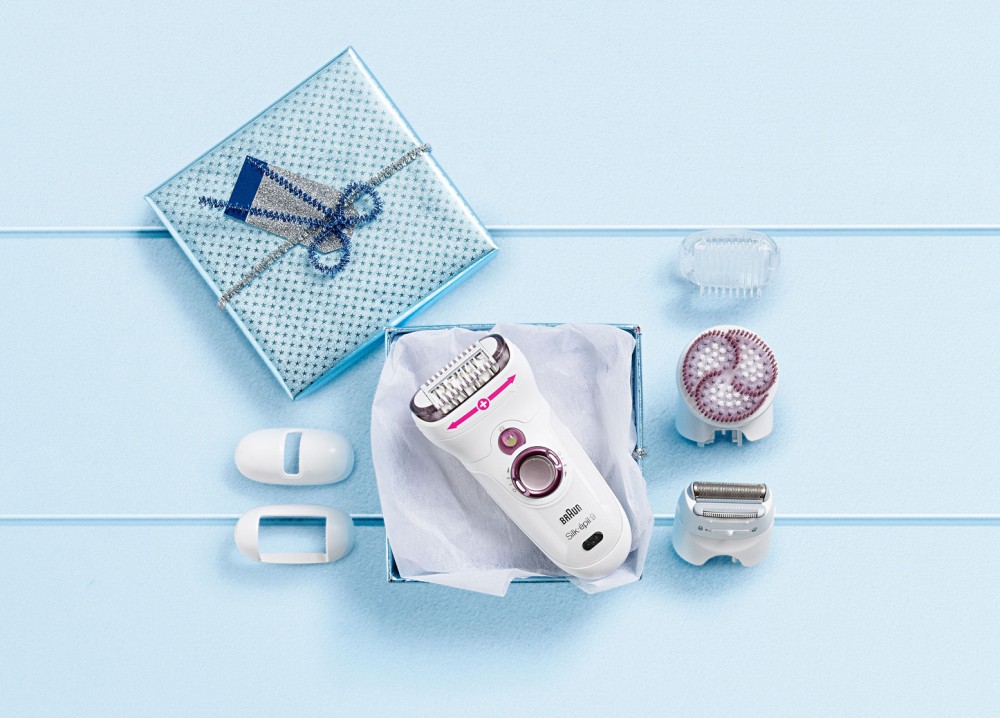 Know someone who would appreciate a convenient beauty solution they can use in the comfort of their own home? Just in time for the summer holidays, the Braun Silk-Epil Series 9 SkinSpa Wet & Dry Epilator is one of the best and is designed for fast and efficient hair removal. With a head that smoothly adapts to the contours of the body, the MicroGrip tweezers ensure even those fine hairs won't be left behind. The Silk-Epil Series 9 features an exfoliating brush that will remove in-grain dirt to leave skin feeling soft and supple, while the Wet & Dry technology allows the epilator to be used in the bath or shower for a gentler experience.
A Gift He'll Use Every Day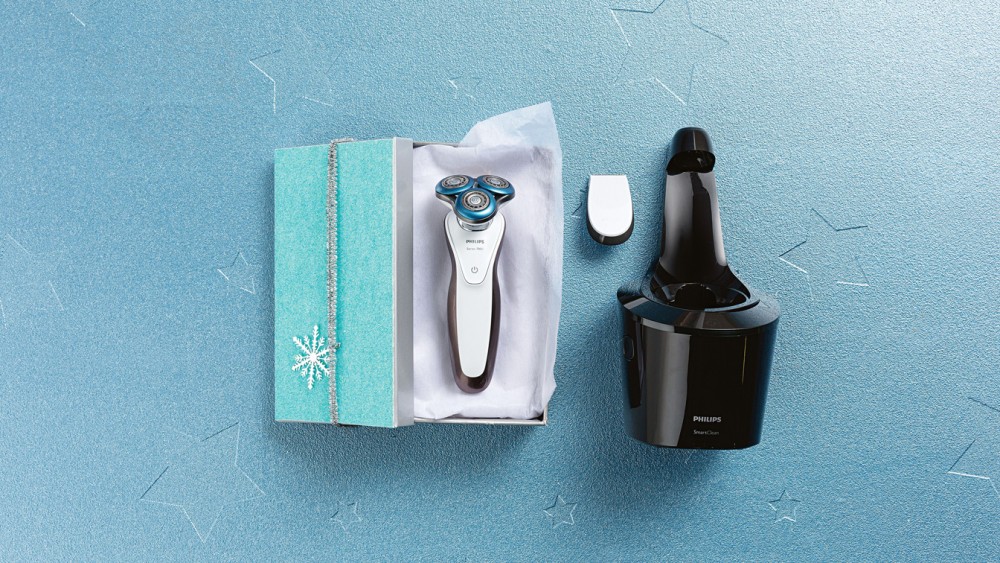 For someone who likes to look sharp and feel smooth, here's a gift they'll love to use every day. The Philips Sensitive Skin Shaver is designed to be comfortable even for sensitive skin, with an anti-friction coating, finely engineered shaving blades that eliminate pulling and tugging, and DynamicFlex heads that move effortlessly in all directions for extreme accuracy. The built-in display is a clever addition that lets the user keep tabs on the battery level while also indicating when the shaver needs to be cleaned, and the AquaTec seal means it produces fantastic results with both wet and dry shaves. A precision trimmer and travel pouch are included, making this a true winner for Christmas.
Can't decide? We've got you covered!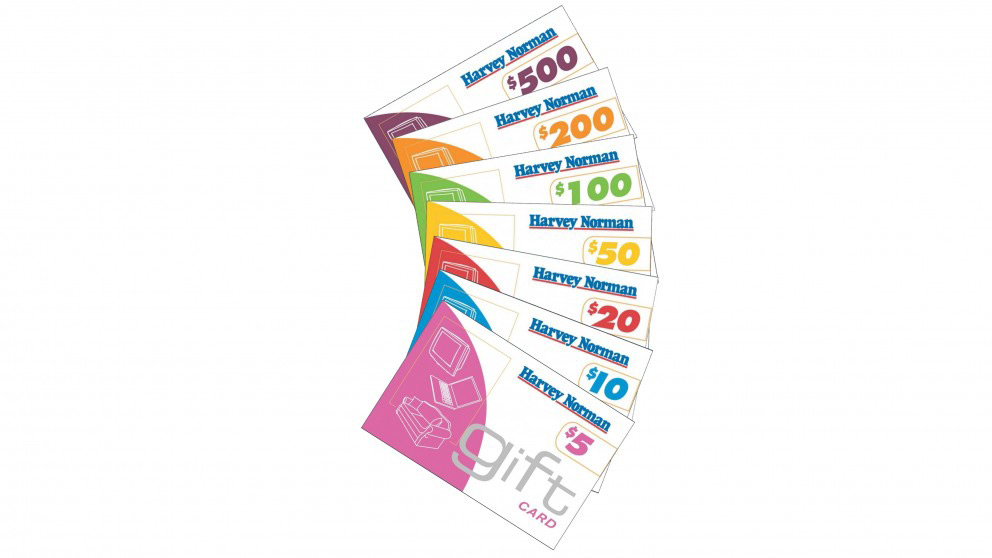 Still not sure what to get? If you need a gift for someone who's a little hard to pigeonhole or is just a bit fussy, you can make it easy for both them and yourself by giving them a Harvey Norman Gift Card*. Gift cards really are the gift of choice – there are so many products available to choose from at Harvey Norman, making them an ideal gift solution. Our gift cards are valid for 24 months from the date of purchase and are redeemable at Harvey Norman stores across Australia.
With these great gift ideas and our range of helpful services, you can consider your Christmas shopping to be officially covered. Well, what are you waiting for? Get gift shopping now!
*Harvey Norman Gift Cards can only be redeemed in store. Subject to Terms of Use.