It's almost here! The Grand Final weekend is fast approaching, so now's the time to get ready for good food, good company and of course, footy finals action! Round up the crew at your place and put on a party they'll never forget with a little help from Harvey Norman.
We've got everything you need to entertain your guests in true Aussie fashion. The game just isn't the same on an empty stomach, so cook up a sizzling feast on a brand new BBQ, pop open a few cold bevies and chill out until the game starts!
Update Your Outdoor Furniture In Time for the Big Game
Whether it's the sturdiness of wicker, the natural look of timber or the smooth feel of aluminium, these lounge and dining settings from Harvey Norman's new season collection will add style and comfort to your outdoor space: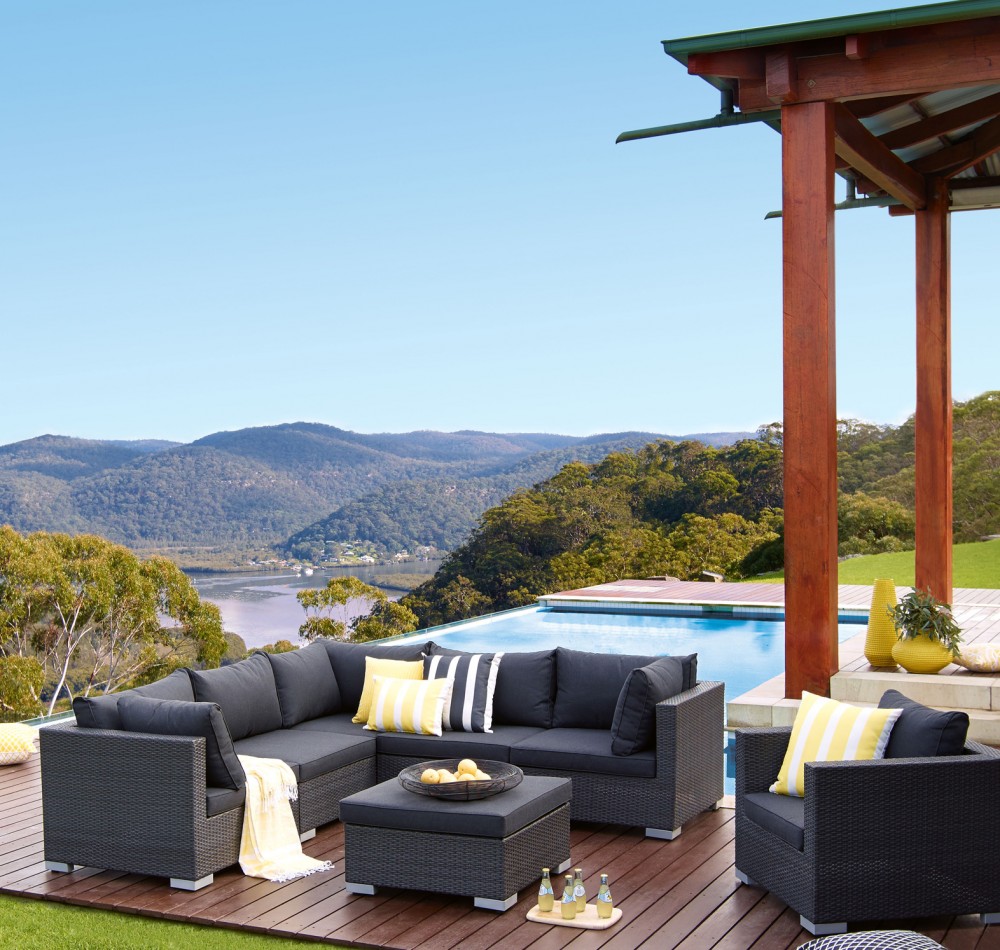 Set the stage for the Grand Final with the stylish 'Newport' Outdoor Modular Lounge Setting. With its unique woven design that promises durability as well as a pleasing aesthetic, wicker outdoor furniture is a great investment for your entertainment space. This trendy combo boasts a practical design with UV-stabilised fabric, foam cushions and plentiful seating, so your guests will feel right at home.
The 'Newport' Outdoor Modular Lounge Setting consists of a 5-piece modular lounge, ottoman and single armchair. Pictured above with 'Rapee' outdoor scatter cushions, which are available for sale separately. Also available as a 4-piece lounge setting and as a 7-piece, 9-piece or 11-piece dining set. Available in store only.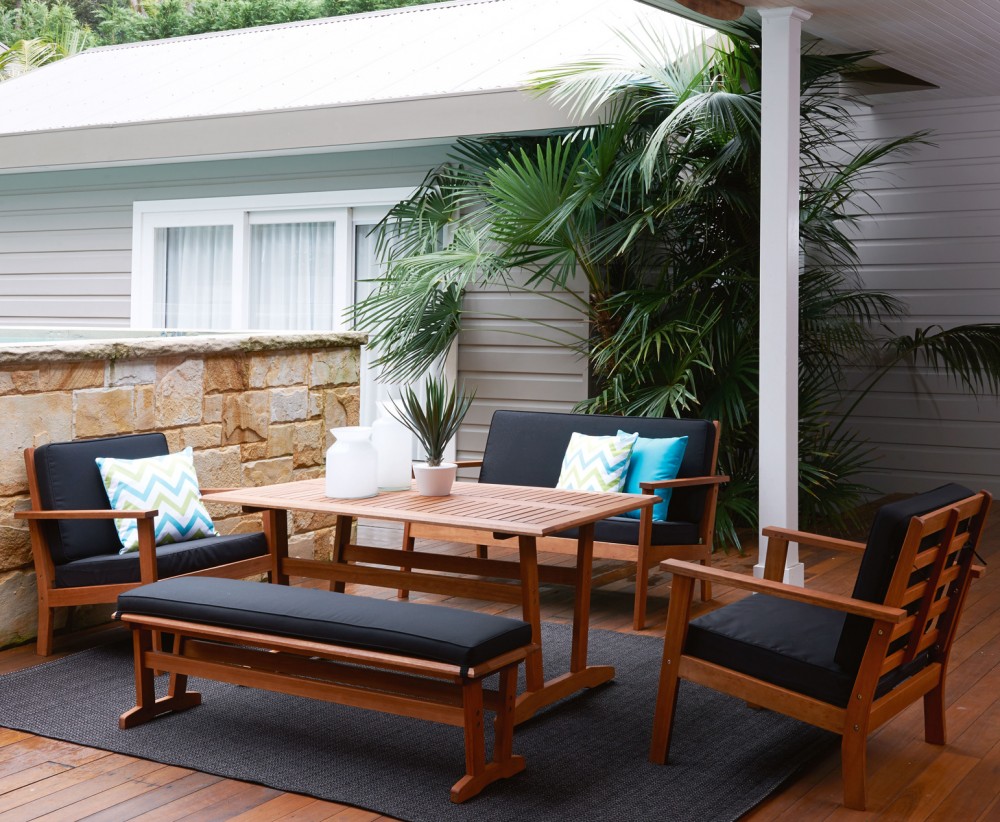 Give your outdoor entertainment area the natural touch of timber outdoor furniture. Timber is a naturally beautiful and resilient material with earthy shades and striking patterns that will add a stylish and fresh feel to any outdoor space. The 'New Jersey' Lounge and Dining Setting is constructed from gorgeous Eucalyptus Grandis timber with foam seat and back cushioning for a contemporary look. With its clean design and organic vibe, it will add welcoming warmth to your Grand Final setup.
The 'New Jersey' 5-Piece Lounge/Dining Setting consists of a 1482 x 784mm dining table, 2-seater sofa, two armchairs, and a bench seat.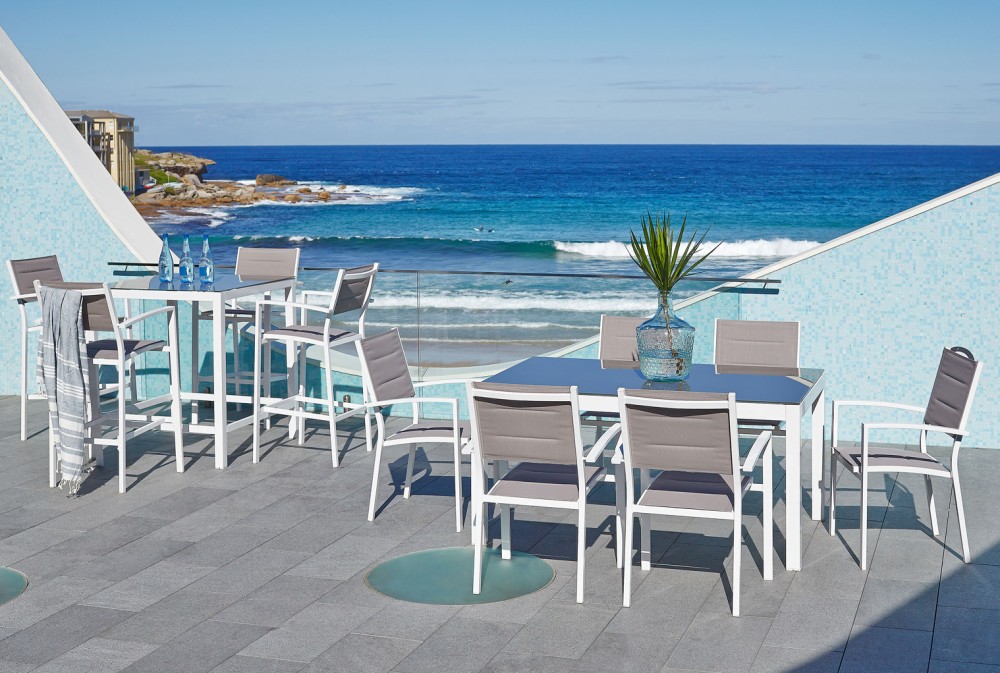 If you're aiming to impress, look no further than the effortlessly chic 'Noosa' 7-Piece Outdoor Dining Setting. With its lightweight character, aluminium outdoor furniture is strong and highly portable so you can easily change seating arrangements and make the most of the sunshine. The 'Noosa' will withstand the test of time, with a tempered glass table top and six Textilene chairs made from durable PVC-coated polyester. Leave your guests feeling relaxed and cool before the big game, and for extra points, add a matching bar setting to create the ultimate entertainment setup.
The 'Noosa' 7-Piece Outdoor Dining Setting consists of a dining table and six matching chairs. The 'Noosa' collection also features both 5-piece and 7-piece bar settings, as well as 9-piece and 11-piece dining settings.
Get the Party Started with a Great Aussie BBQ
No grand final get-together is complete without a backyard barbie, so check out some of our hottest picks available at Harvey Norman: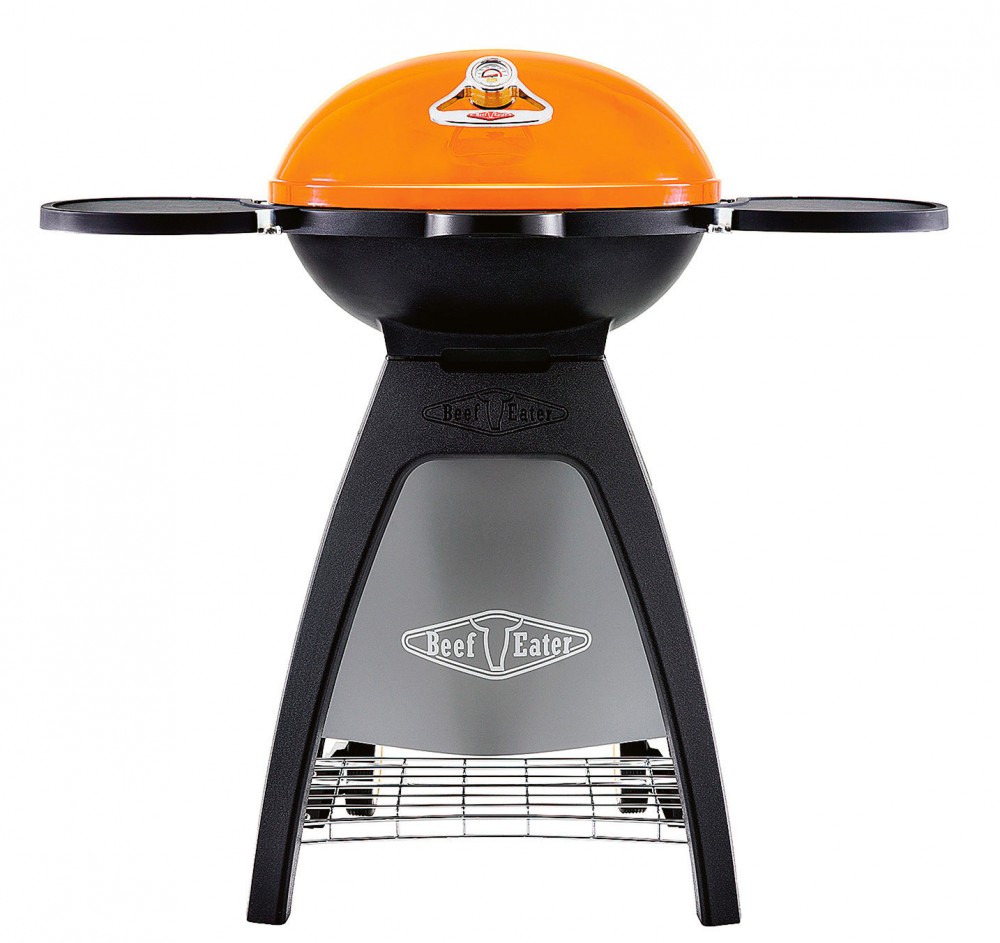 You can rely on the BeefEater 'Bugg' Portable Gas BBQ for convenience and results. Fitted
with two individually controlled stainless steel burners and grill/griddle plates, you can cook
your chops and sausages at the same time at different temperatures. The innovative hood
shape ensures even heat distribution and plenty of cooking space. Leave it up for crispier
results or close for roasting. With a locked-in grease tray for spills and a lightweight and
compact design, the 'Bugg' is perfect for an easy-breezy barbeque before the game.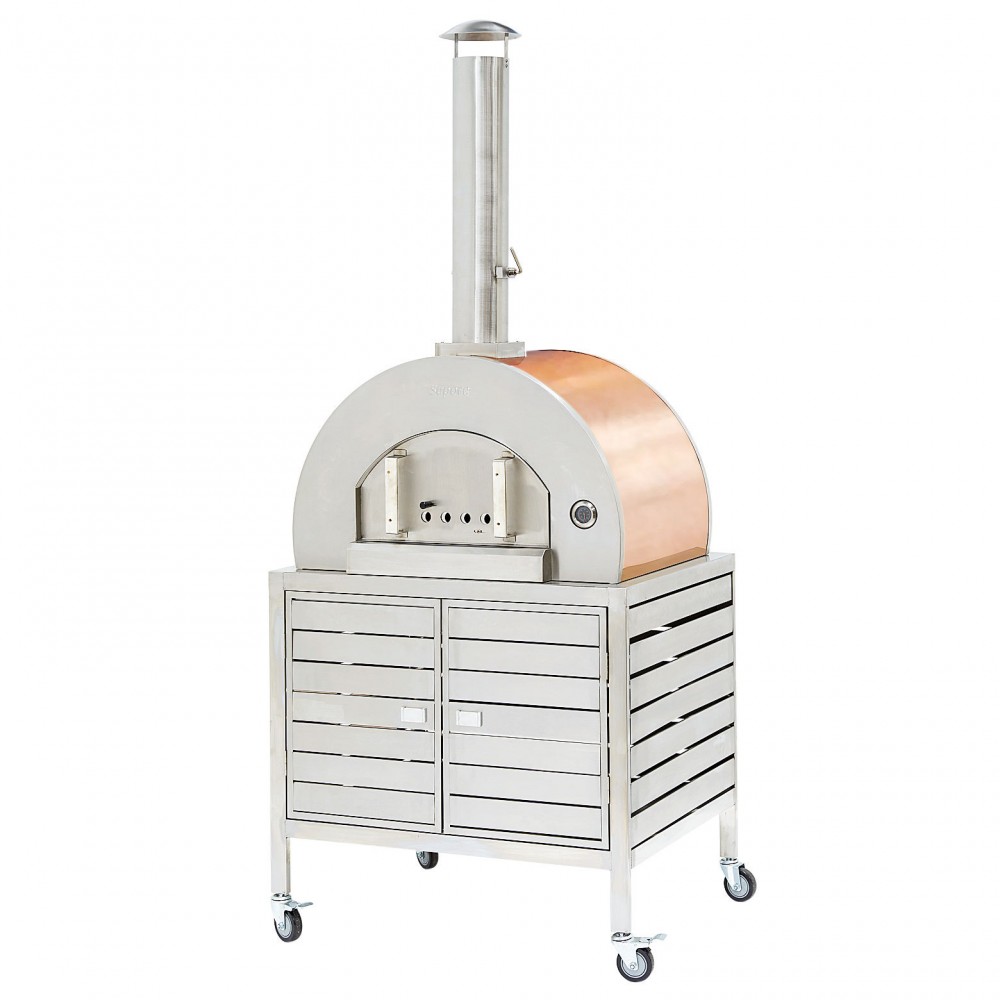 Mix up the menu and impress your guests with some homemade pizza using the Sapore
'Grande' Wood-fired Oven with Stand. Perfect for outdoor entertainment, this oven
features an Italian clay brick hearth and stainless steel dome with full insulation so the
exterior remains cool to the touch. The Sapore Stand offers convenient pull-out side shelves
and a handy compartment to store your cooking utensils and wood. With a large oven floor
that can fit up to six pizzas, the 'Grande' is a guaranteed crowd-pleaser!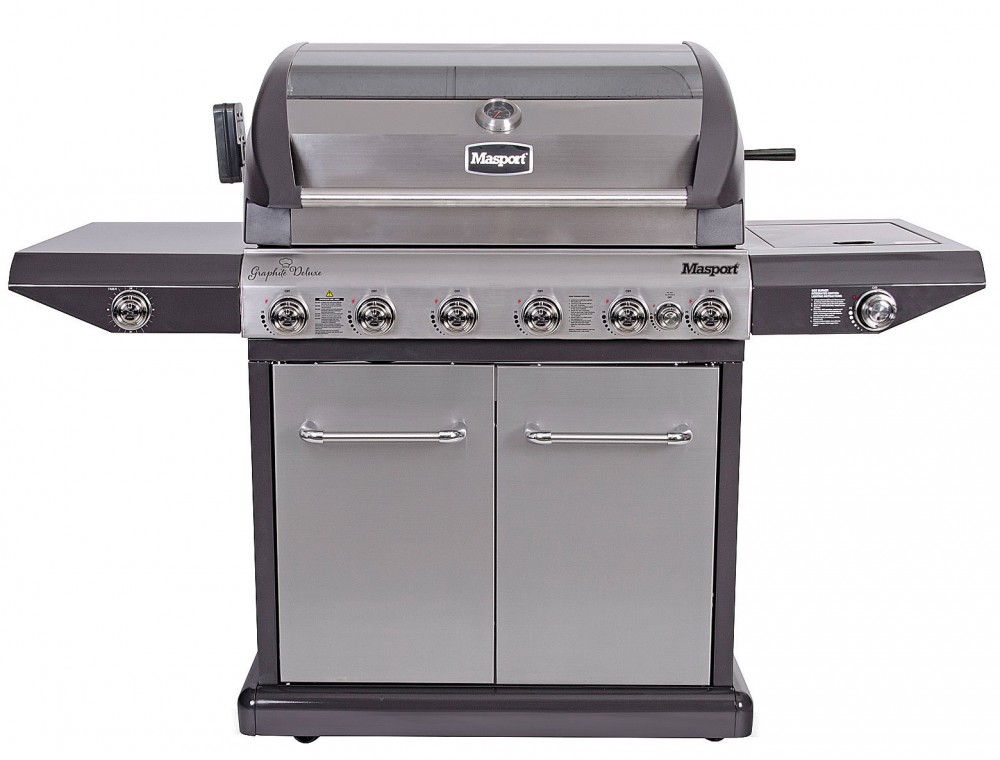 Be prepared for those unexpected plus ones with this 6-burner beauty. The Masport
'Graphite Deluxe Le' 6-Burner Hooded BBQ with Side Burner offers plenty of cooking space
and outstanding performance. Equipped with six main burners, a side burner and an
infrared rear burner, this BBQ has an interchangeable cooking system for all your
entertaining needs, including a kebab and skewer set. Use the included 18-piece BBQ set to
show off your barbie skills and then watch your food sizzle to perfection from the viewing
window.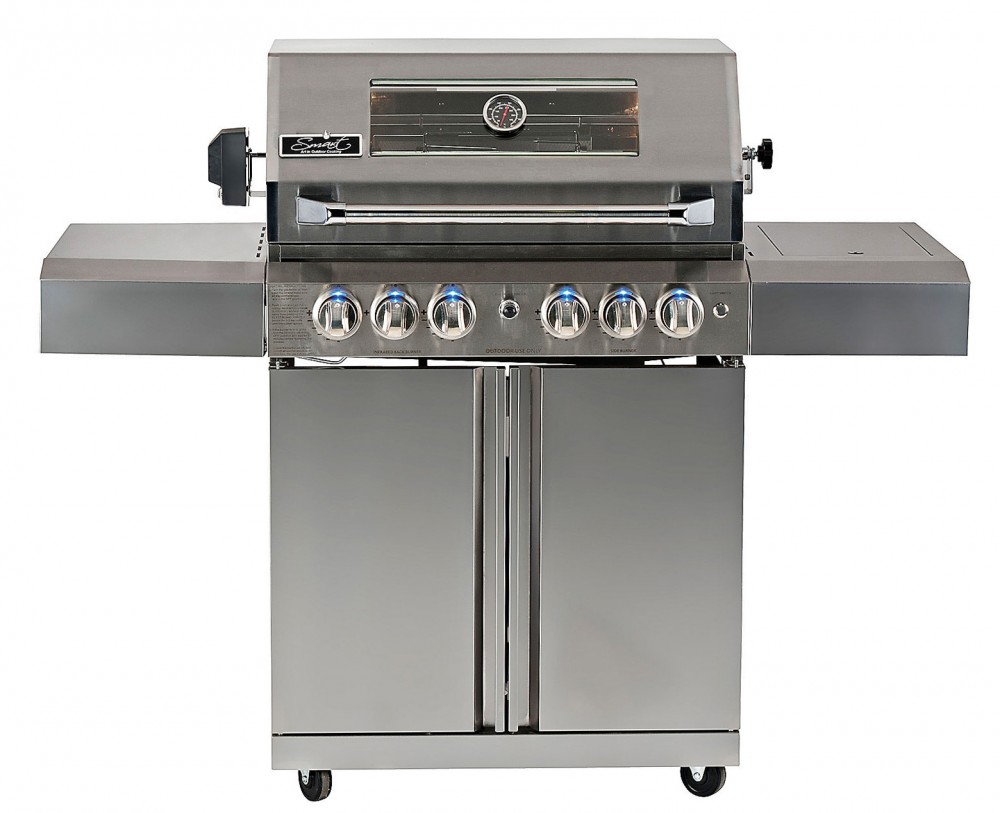 For all your Aussie favourites, the smart choice is the Smart '411WW' 4-Burner Hooded
BBQ. Crafted from 304-grade stainless steel and ready-to-go with four 13Mj main burners,
rear and wok burners, a cast-iron grill and flat plate, a handy warming rack, viewing window
and LED lighting, this stylish and durable cooking machine makes it too easy to serve up a
perfectly cooked feast.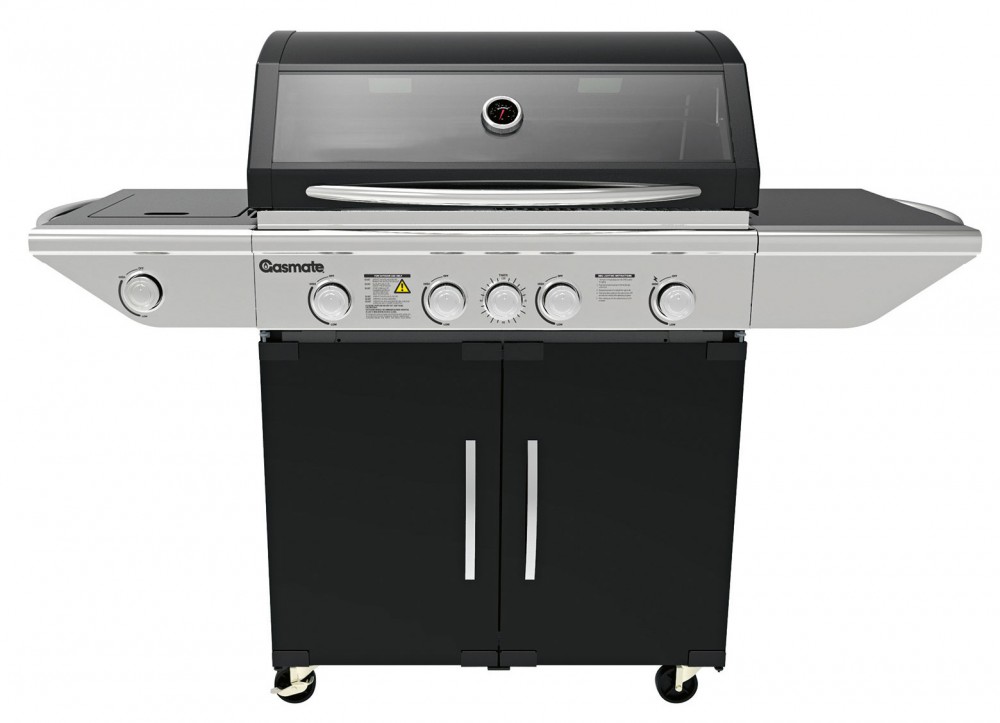 Spruce up your outdoor entertaining area with a smokin' hot BBQ like the Gasmate 'Vega Specialist' 6-Burner Hooded BBQ. This beauty is made from high quality, durable materials that deliver a sleek and modern aesthetic, including the satin enamel cast-iron grill, vitreous enamel-coated steel hood, and smooth stainless steel facia complemented by black glass doors. The sure-fire rotary piezo ignition will get the day rolling without a fuss so you and your guests will be well and truly fed before kick-off.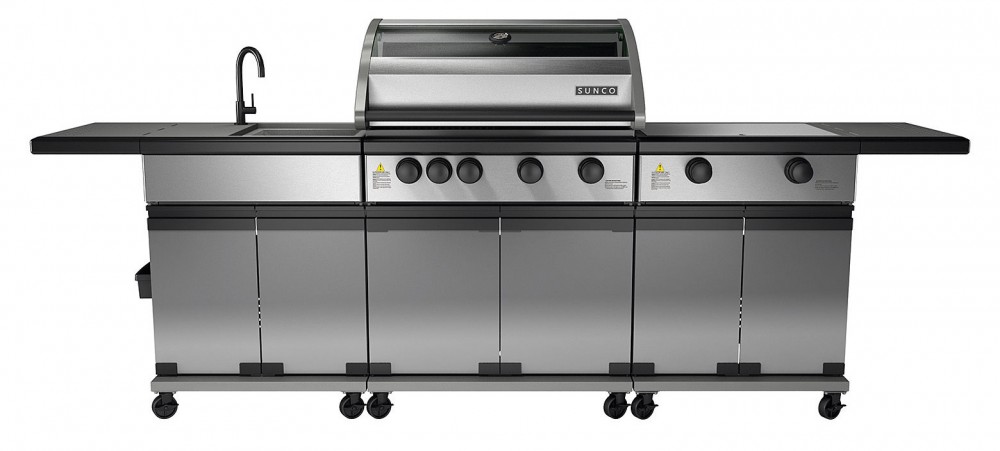 Your guests will have more than the footy final to talk about when they see your brand new Sunco 'XSpec' 4-Burner Outdoor Kitchen. The ultimate showstopper, this outdoor cooking machine features four powerful burners plus a wok burner, teppanyaki hotplate and rotisserie. Cooking up a barbeque has never been easier with Jet Flame ignition for effortless start-up, and a fitted sink and tap for food preparation and utensil cleaning. Boasting a slimline and contemporary design with matte black accents and LED lights, the 'XSpec' outdoor kitchen is a must-have for the entertainer, and for the Grand Final!
Char-grilled Lime and Sriracha Chicken Skewers
Kick off with this quick and tasty BBQ recipe from Donna Hay that'll have your guests asking for seconds.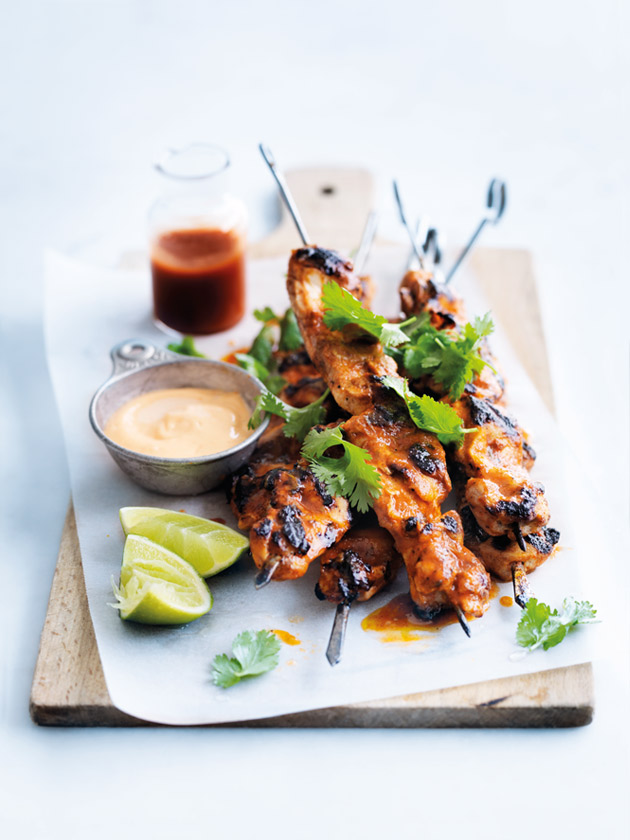 1 tablespoon finely grated lime rind
¼ cup (60ml) lime juice
¼ cup (60ml) sriracha hot chilli sauce†, plus extra to serve
1 tablespoon extra virgin olive oil, plus extra to brush sea salt and cracked black pepper
8 x 100g skinless chicken thigh fillets, cut into 3cm pieces
½ cup (150g) whole egg mayonnaise
Coriander leaves and lime wedges to serve
Place the lime rind and juice, sriracha, oil, salt and pepper in a large bowl and mix to combine. Reserve ¼ tablespoon of the marinade and set aside. Add the chicken to the bowl and toss to combine. Cover and refrigerate for 15 minutes to marinate.
Preheat a char-grill pan or barbeque over medium heat. Thread the chicken onto 8 metal skewers, brush the chicken with the extra oil and cook, in batches, for 4-5 minutes each side or until charred and cooked through.
Put the reserved marinade and mayonnaise in a small bowl and stir to combine.
Serve the skewers with the sriracha mayonnaise, coriander leaves, lime wedges and extra sriracha. Serves 4.
†Sriracha hot chilli sauce is a spicy and tangy sauce, originally from Thailand. It's commonly used in Thai and Vietnamese dishes, and is available from the Asian aisle in most supermarkets and from Asian supermarkets.
Get inspired and browse online or head down to your local Harvey Norman store today to check out our extensive range of new season outdoor furniture and the hottest BBQs on the market. Make the 2015 Grand Final one to remember!