In Australia, we really feel the cold, so it's no surprise that the first hint of summer has us jumping for joy! As the days grow longer and hotter, it's time to pack away those winter blankets and celebrate summertime! And what better way to take full advantage of the warmer weather than with new outdoor seating from Harvery Norman's Alfresco Dec™ collection?
Australian designed and made, this outdoor furniture range is engineered for our unique climate. Featuring Warwick Sundec® fabric outdoor upholstery and marine grade ply frames, you can relax knowing that your Alfresco Dec™ outdoor furniture will last for years to come. Best of all, these pieces are available in a stunning selection of spectacular colours and patterns to suit your style. Whether you're hosting a Sunday BBQ or taking some time out for yourself, make the most of sun-drenched days with these fab outdoor deck ideas. Here are our favourite pieces to get you inspired!
Alfresco Dec™ 'Sunbed' 3-Seater Outdoor Lounge
Let the 'Sunbed' brighten up your outdoor area. The traditional design of this outdoor lounge will fit right in with any outdoor environment, while its subtle, modern edge will effortlessly revamp your space. Ideal for al fresco entertaining, this amazingly comfortable lounge is ideal for enjoying quality time with family and friends, while sipping your favourite refreshment.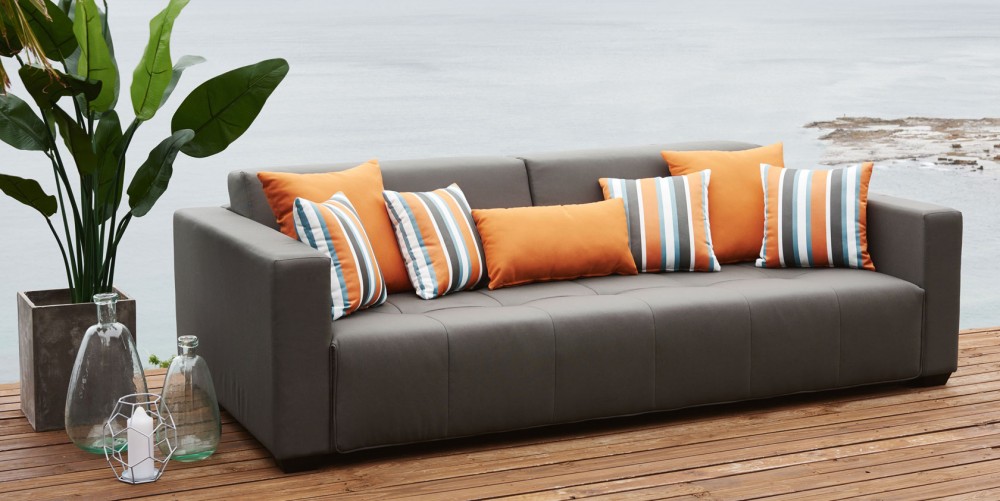 Alfresco Dec™ 'Sunview' 3-Seater Outdoor Lounge
Entertaining outdoors has never been easier thanks to the super-sumptuous 'Sunview'. Give your outdoor living area a face-lift and add a touch of luxury with this ultra-chic lounge. Available in an eye-catching array of gorgeous hues, its sleek, fresh design is sure to impress your guests. Not only does the Sunview' look amazing, it's designed tough too. Featuring a marine grade ply frame and upholstered in Warwick Sundec® fabric, its sturdy design will endure the Australian climate.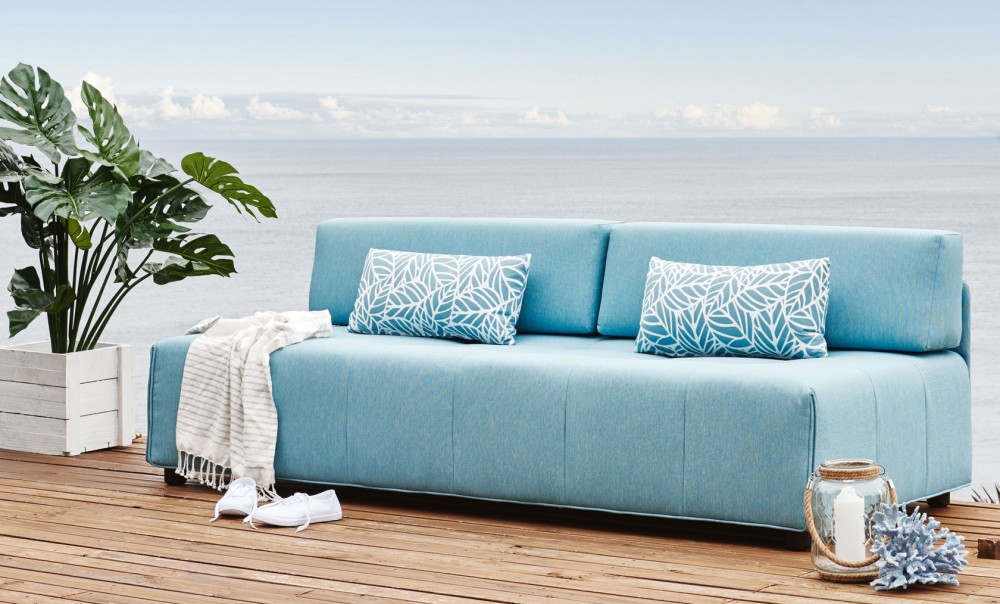 Alfresco Dec™ 'Sunwave' Outdoor Lounge Chaise
This is summer furniture at its best! Turn your backyard into a seaside resort with the gorgeous 'Sunwave' outdoor lounge chaise. Channelling those vacation vibes, the modern and sculpted design of the 'Sunwave' will instantly imbue your outdoor space with resort-style serenity. With its inviting curves and comfortable cushioning, you'll be tempted to spend all summer stretched out on this chic chaise! Select from a range of summery colours and patterns that match your personality; go for fresh-cut grass, deep blue sea or any other shade that catches your eye.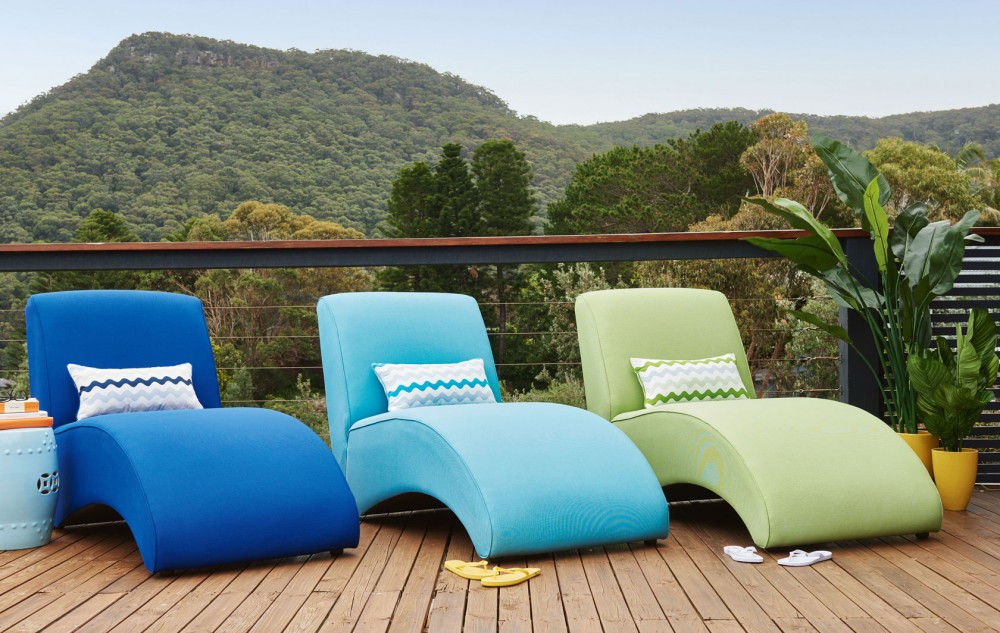 Alfresco Dec™ 'Sunpod' Outdoor Daybed
Create your very own backyard retreat with the decadent 'Sunpod' outdoor daybed. Not only is the 'Sunpod' unimaginably comfortable, its arresting design also acts as a statement piece for your outdoor area. Combining state-of-the-art craftsmanship with superb comfort, this daybed is ideal for unwinding in the seclusion of your porch or patio and soaking up some rays. Match it with a good book, a fruity cocktail and lightly scented candles for some a truly relaxing 'me time'.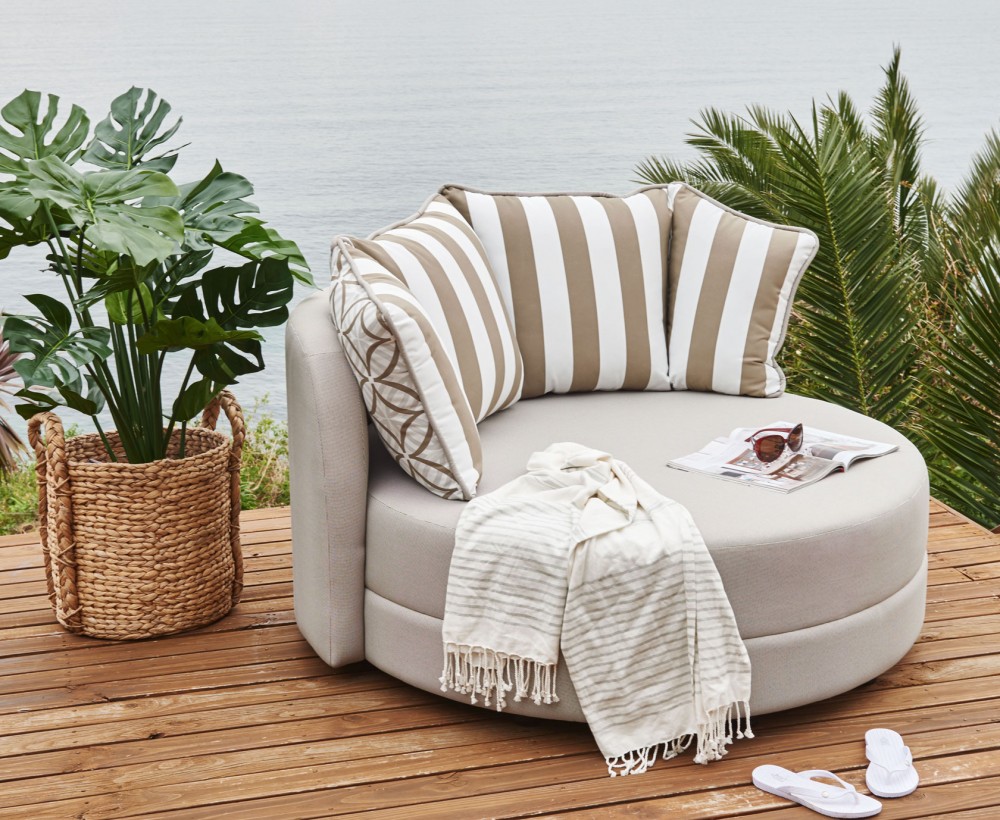 Are you eager to inject a little style into your outdoor area? Can't wait to throw a spectacular summer-themed party for your friends or have the family over for a laidback BBQ? Then browse our exciting collection of outdoor furniture online now! Plus view our latest 'Entertain Outdoors' catalogue here. Be sure to head down to your local Harvey Norman store – our outdoor furniture experts will help you convert your backyard or balcony into a stylish summer sanctuary.