Every year I pride myself on picking perfect gifts for my family and friends – and I'm surely not the only one! There's no better feeling than giving your favourite people special gifts and having them say "how did you know?!" or "I completely forgot about this!"
Thankfully, Harvey Norman have made choosing the ideal gift a breeze this Christmas, thanks to their extensive range of outdoor gifting options and seasonal decorator pieces – each of which is sure to refresh your loved ones' homes with blissful Summer vibes.
Check out our best gift ideas for every type of person who made your Nice List.
For the Trend-Setter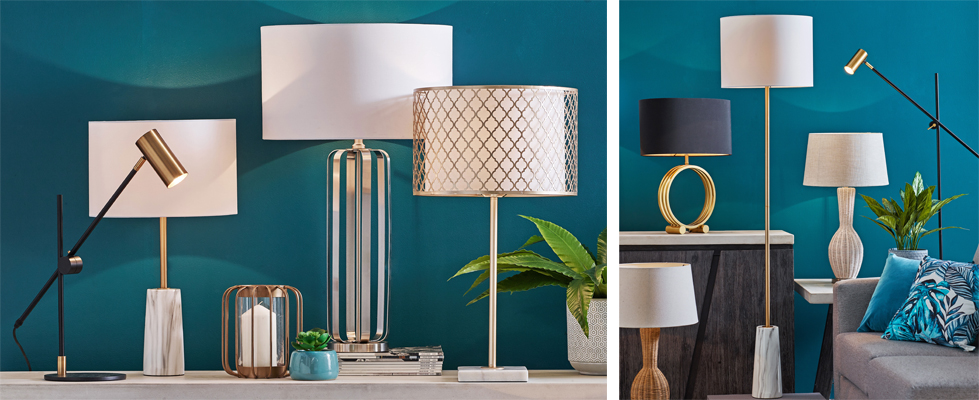 Whoever said change is as good as a holiday wasn't lying! For that special someone who always gravitates towards the latest textures and trends, give the gift of rejuvenation. It's amazing how much of a difference small decorator items make. A stylish new lamp with dimmer lighting is perfect in the sun-drenched Summer season, creating a cooler ambience. Even when not in use, lamps make for an excellent statement piece.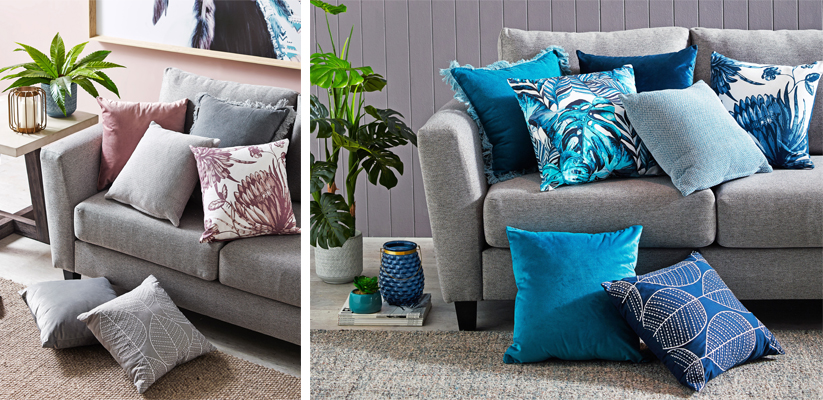 Another decorator item that people never think to buy for themselves is cushions. Cushions are a subtle way to infuse colour and personality into a room and are available in a wide variety of styles including printed, textured, bolster, scatter cushions and even novelty-shaped. From neutral tones to bold patterns and energetic florals, you will have no trouble creating a Summer-loving atmosphere to chill out in this season.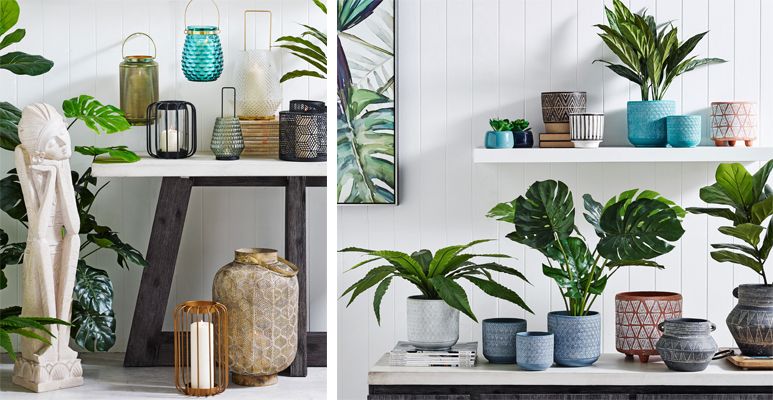 Greenery is a gifting idea that's so on trend right now! With the weather heating up and nature blooming, why not give their place that laid-back Summer feeling with vibrant foliage. Relieve them of the guesswork involved in growing and sustaining indoor plants with the addition of low-maintenance greenery that not only looks real but adds a modern, lively touch to the home. Pair with a decorative pot or lantern to really tie the look together. Available in many shapes and sizes, you'll be spoilt for choice.
For the Enigma

We each have that one family member or friend who refuses to drop gifting hints (I'm looking at you, Dad!). You could spend hours scrolling their Instagram or Pinterest boards only to come up short. For these enigmas, why not gift them a beautiful selection of smaller items or maybe colour-theme a customised hamper. Small decorator gifts are always a big hit. Works of art in particular hold sentimental value, and will forever be treasured. For years to come, they'll be telling everyone about that one Christmas when an awesome friend gave them that print that still sits front and centre in their home.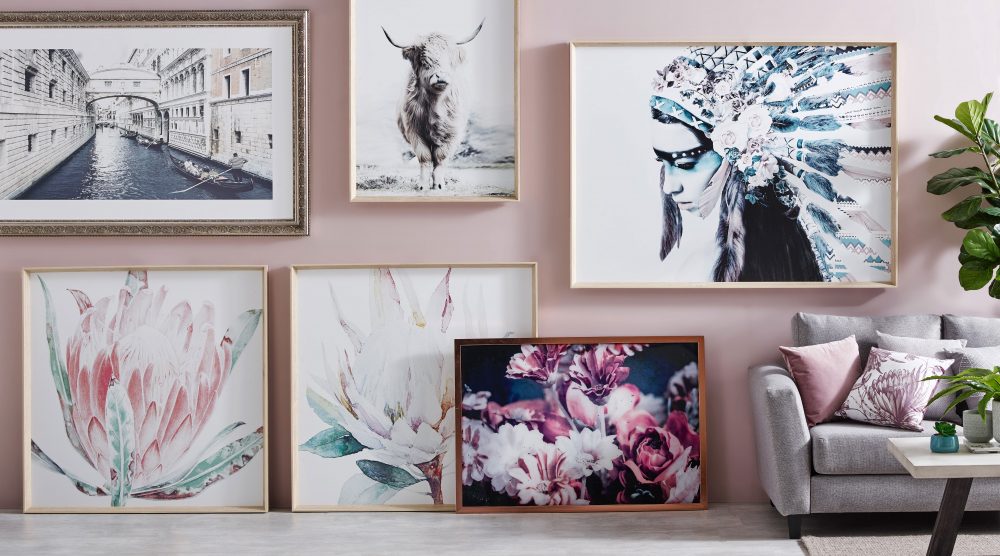 For the Host with the Most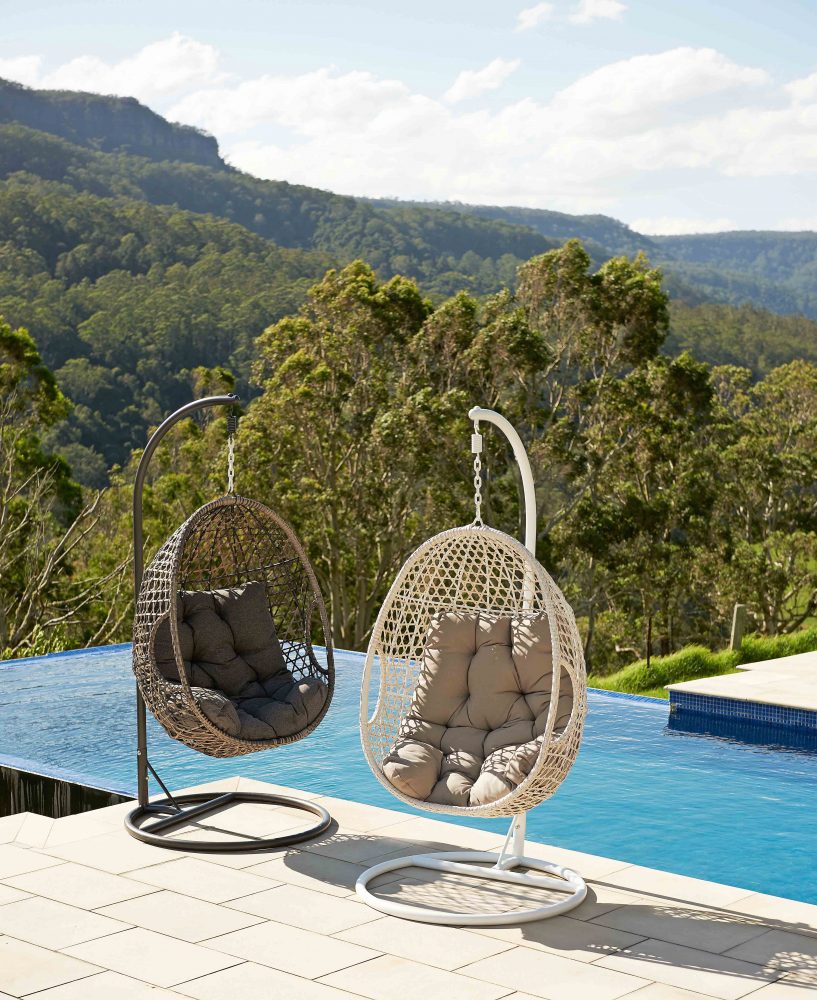 Who's dreaming of a white Christmas when we're home to some of the most gorgeous sunny
weather? Certainly not the entertainer of the family! If you want to spoil the regular Christmas host in a big way this season, our Summer Outdoor Furniture ideas are perfect for creating a magical
Australian Summer experience. Get together with your family to gift them high quality Summer patio furniture such as the 'Jimmy' Pod Chair, which will be talked about and enjoyed for years to come thanks to its stunning wicker structure and durable finishing. This is the perfect additional seating option for the host with the most!
For the Outdoor Entertainer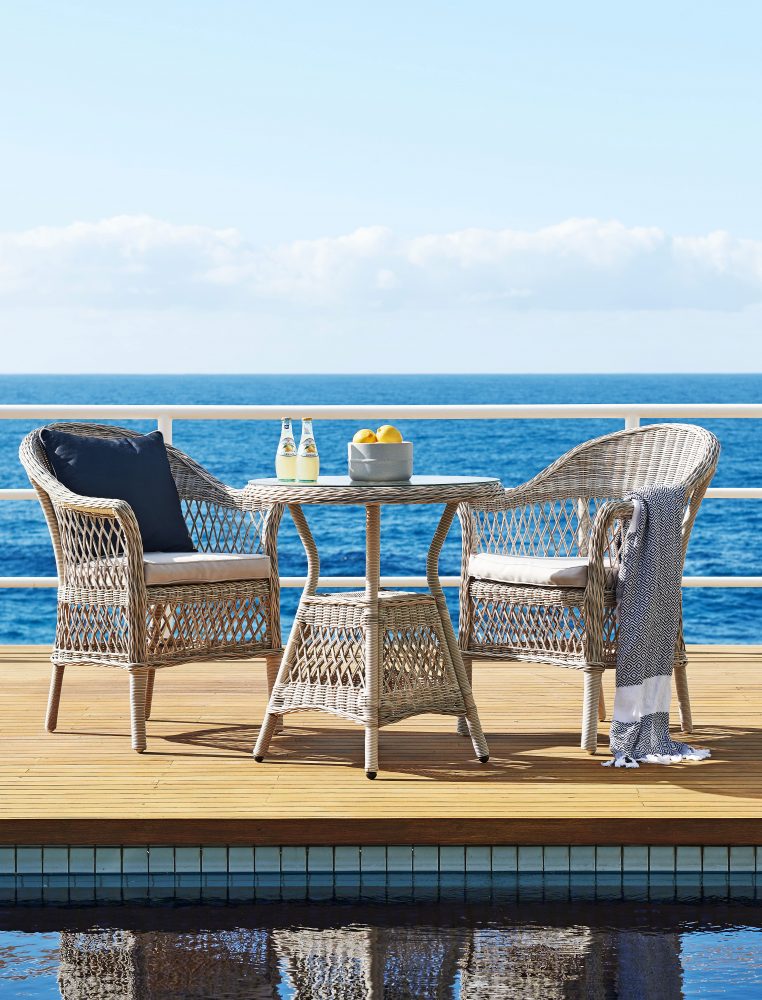 For the couple that enjoys a wine on the veranda, the 'Burton' 3-Piece Chat Setting is a fabulous gift for creating an intimate Summer dining experience. The tempered glass tabletop, easy-to-clean cushions and sturdy Wicker construction will stand the test of time, as will the timeless styling of this setting. Ideal for small areas, this setting brings a coastal-Summery feel, creating your own peaceful oasis.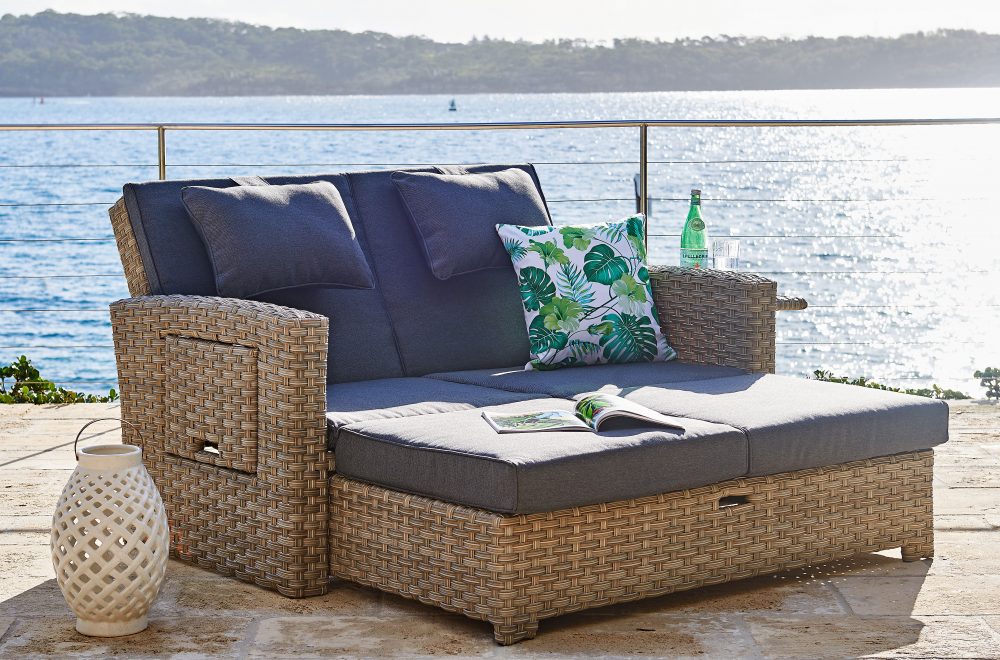 The cushioned 'Willows' Reclining Outdoor Daybed is perfect for those who just want to chill out, relax and soak up the sun by the pool during the holidays. This season you have the power to gift an outdoor entertaining area that will capture the beauty that is Australian outdoor living.
Exclusive to Harvey Norman, this Daybed features an aluminium frame and wicker styling, and comes complete with a built-in drinks tray for the ultimate in Summer convenience and relaxation.
For the Foodie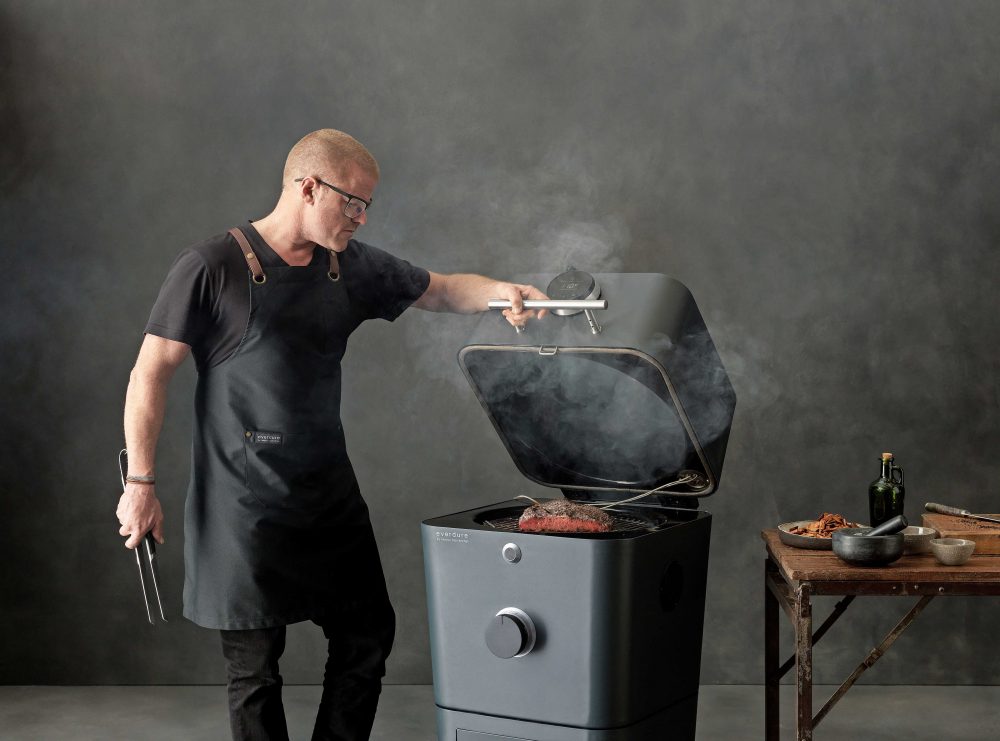 For the foodie of the family, the greatest gift is inspiration! And best of all, you'll be the one to taste the benefits! With a huge range of pizza ovens, outdoor kitchens and portable BBQs, you will be spoilt for choice and so will they. One such awesome gift idea is Heston Blumenthal's vibrant new Everdure by Heston Blumenthal 4K Charcoal/Electric Ignition Outdoor Oven. This new state-of-the-art cooking solution allows you to bake, roast, slow-cook and smoke all your favourite foods. With this innovative addition to the outdoors, you'll both take the work out of prepping Christmas lunch and be able to soak up Summer by spending time outdoors with friends and family.
Looking for suggestions on what to cook on the Everdure by Heston Blumenthal Outdoor Oven? How about these mouth-watering Twice-Cooked Beef Ribs with Rich Tomato Sauce! You'll be hanging out at their place all the time. Click here for full recipe.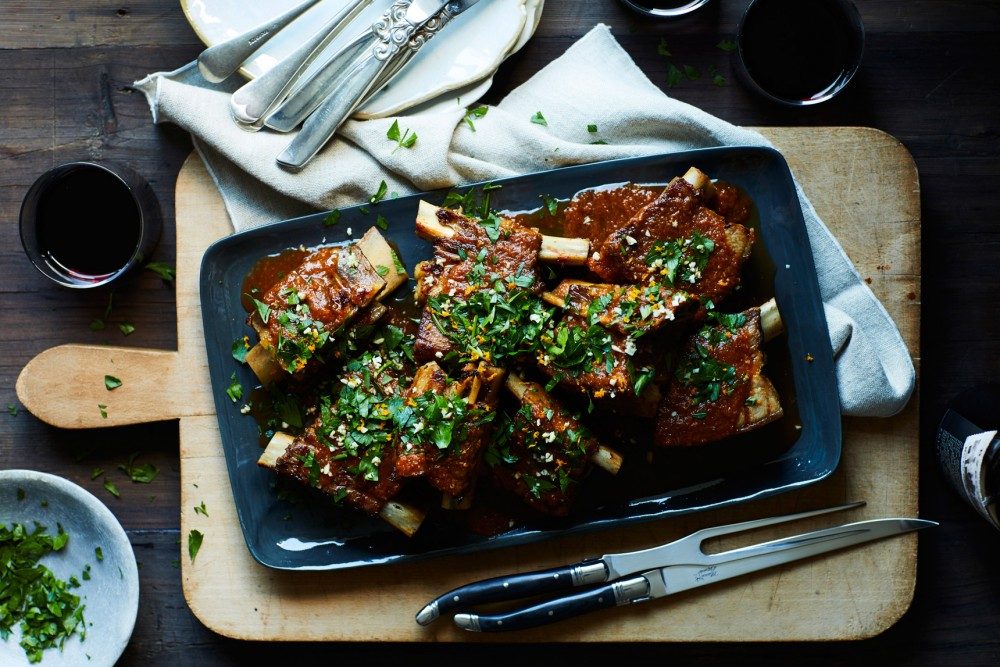 Gift Summer This Christmas
Want to give the gift of Summer this Christmas? View our range of outdoor furniture and decorator gifting ideas online or explore them for yourself in person by heading to your local Harvey Norman store. Need more gifting ideas or have any queries? Speak with our friendly, expert staff – they're there to help!