When that chocolate craving hits and you want instant gratification – try your hand at this 5-minute mug cake that's sure to rocky-road your world! Perfect for a solo night of Netflixing, a couple's movie night or for a mug-cake party with your friends!
Serves           2
Prep               3 minutes
Cook              2 minutes
Ingredients
1/2 cup self-raising flour
1/4 cup cocoa powder, sifted
2 tablespoons caster sugar
1 tablespoon desiccated coconut
50g milk chocolate, chopped
1/3 cup vegetable oil
1/2 cup milk
2 tablespoons frozen raspberries, roughly chopped
2 tablespoons mini marshmallows
1 tablespoon chopped roasted peanuts
2 scoops vanilla ice-cream
Hot fudge chocolate topping, to serve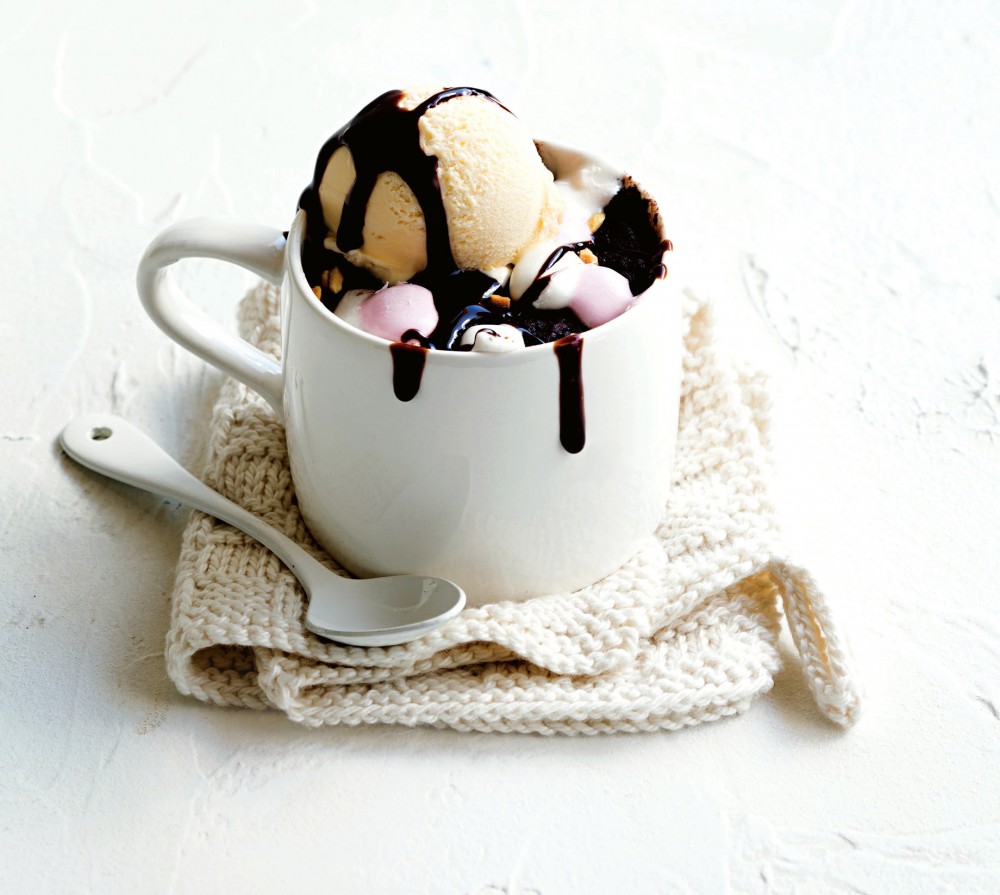 Method
1 Combine flour, cocoa, sugar, coconut and chocolate in a bowl. Make a well. Add oil and milk. Stir well to combine. Fold in raspberries. Divide mixture evenly between 2 x 1 1/2 cup-capacity microwave-safe mugs.
2 Place mugs on a heatproof plate. Microwave on HIGH (100%) for 1 minute 30 seconds. Top with marshmallows and peanuts. Microwave on HIGH (100%) for a further 20 to 30 seconds or until cake springs back when pressed with a spoon. Stand for 1 minute.
3 Top cakes with ice-cream and drizzle with topping. Serve immediately.
Tools of the Trade
Whip up your instant chocolate fix with the help of these great microwave ovens from Harvey Norman.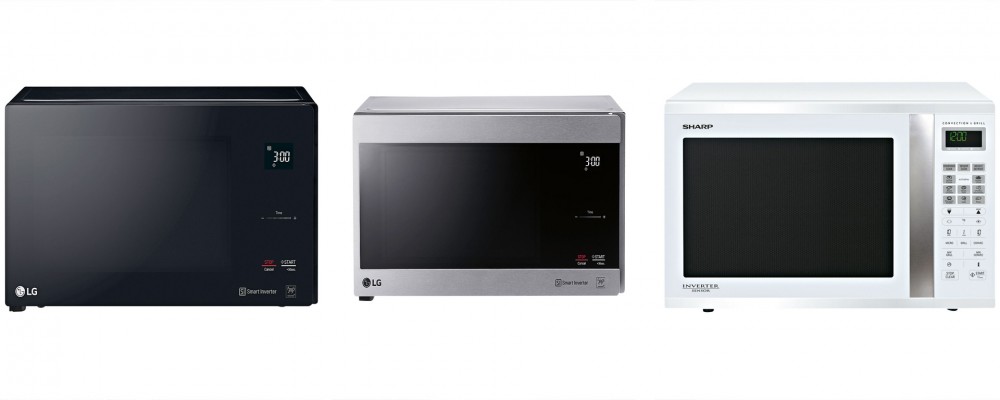 From left:
LG 42L 'Neochef' Microwave Oven
Sharp 1000W Convection Microwave