Are you getting ready to celebrate the festive season in style? Do it the right way with this oh-so-amazing Americano Rosso Cocktail recipe!
Serves 6
Prep 10 minutes
Americano Rosso Cocktail Recipe Ingredients
• 2 cups ice cubes
• 1 orange, sliced
• 180mL Campari
• 180mL sweet vermouth
• 3 cups chilled sparkling water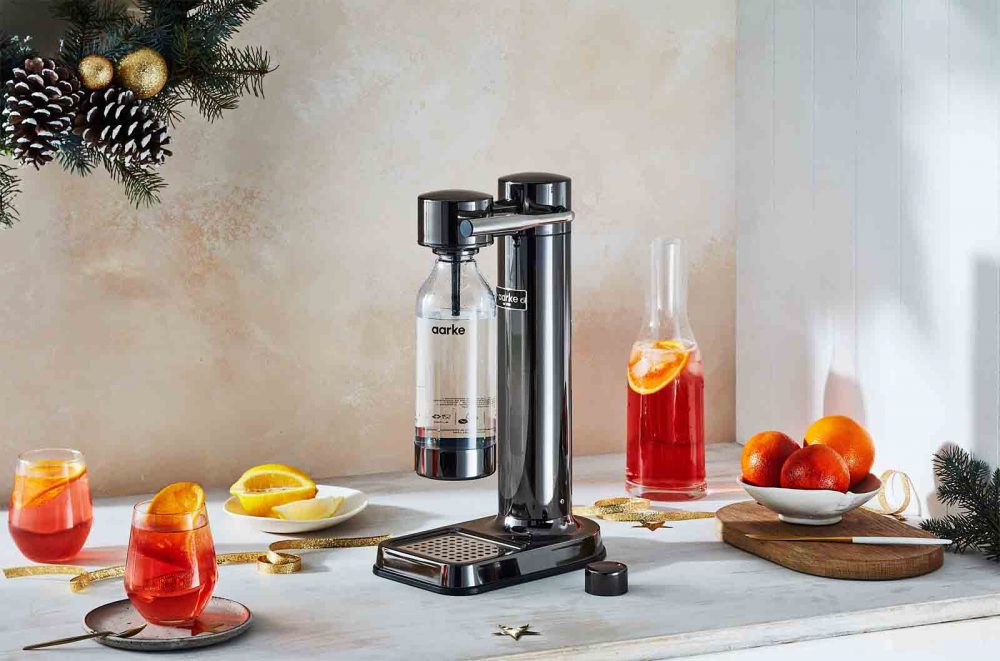 Method
Place ice cubes and orange slices in a large jug. Add Campari and vermouth. Top up with sparkling water. Serve.
Tools of the Trade
One of the key ingredients of this Americano Rosso Cocktrail Recipe is sparkling water – which is why the Aarke Sparkling Water Maker is our Tool of the Trade. The Aarke is incredibly easy to use, producing carbonated water whenever you want it! To learn more about Aarke, simply click here.
More Christmas Recipe Ideas
• Passionfruit Kombucha Soda Recipe
• Chocolate Espresso Tart Recipe
• Strawberry and Vanilla Bean Ice-cream Recipe