Satisfy snack-seeking kids with this summery sorbet recipe from Vitamix. With flavoursome ingredients and simple steps, this quick and easy after-school frozen treat will tempt even the fussiest of eaters.
Ingredients
• 180 ml (6 ounces) apple juice concentrate, thawed
• 1 banana, peeled
• 4 baby carrots, about 35 g (1 1/4 ounces)
• 750-1000 ml (3-4 cups) ice cubes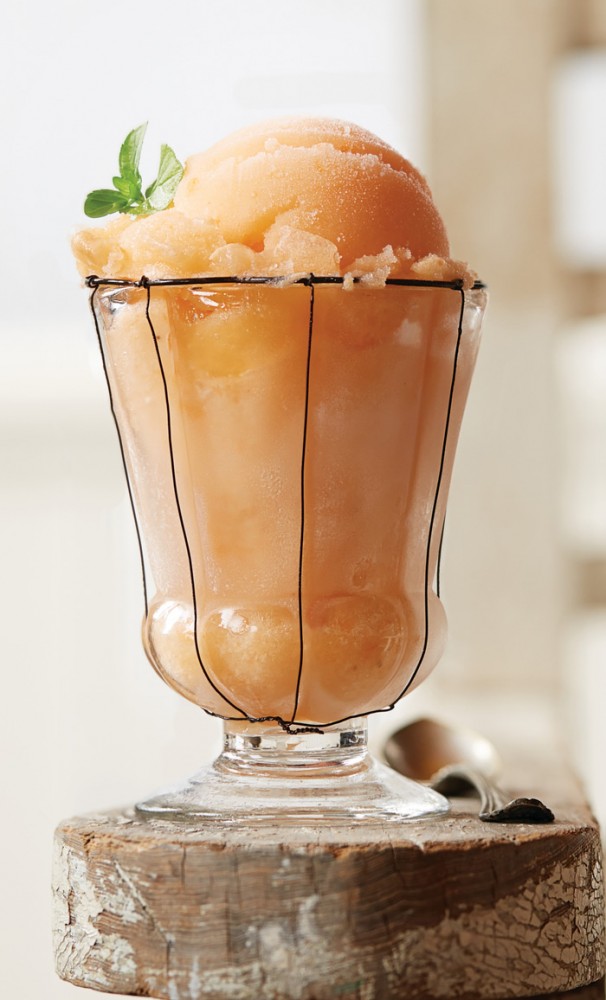 Directions
1. Place all ingredients into the Vitamix container in the order listed and secure lid.
2. Select Variable 1.
3. Turn machine on and slowly increase speed to Variable 10, then to High. Use the tamper to press the ingredients into the blades.
4. In about 25 seconds, the sound of the motor will change and four mounds should form.
5. Stop machine. Do not over mix or melting will occur. Serve immediately.
Cook's note: This recipe has been written for the C-Series machines with Variable Speed control and Standard 2.0-litre container. If you are using a different Vitamix machine or container size, you may need to make adjustments to the Variable Speed, processing time, and/or ingredient quantities.
Tools of the Trade
Your sorbet will be ready in no time with a powerful Vitamix blender from Harvey Norman.