Looking for easy weeknight recipes that are quick to prepare and thoroughly satisfying? Then here's one for your repertoire that combines six simple ingredients to deliver an absolute winner!
Ingredients
1 large aubergine
1 red capsicum
1 tomato
Salt & pepper to taste
Olive oil
100g hard cheese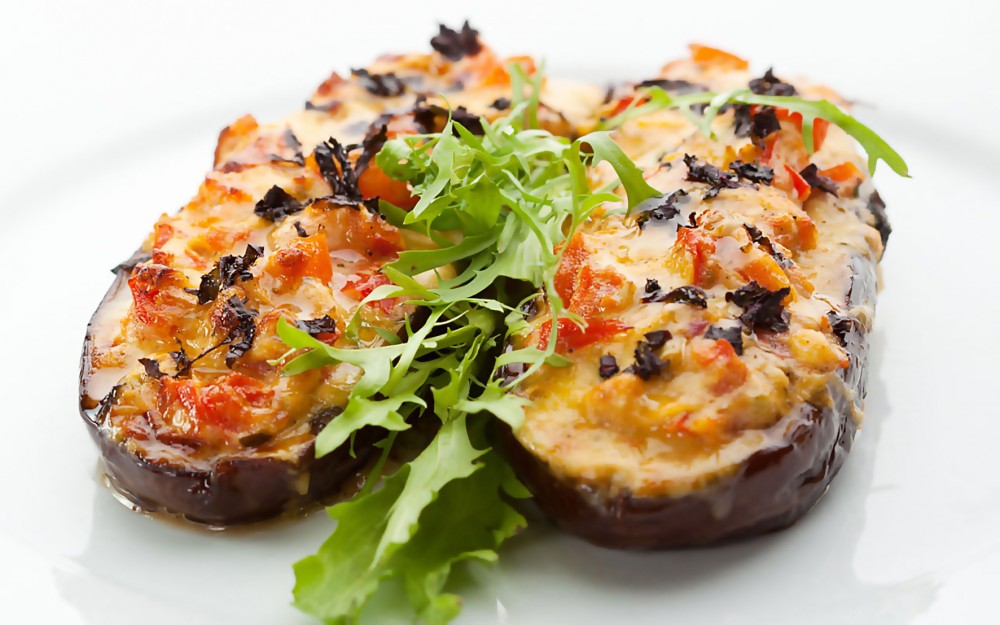 Method
This recipe was developed specifically to be used with the DeLonghi Multi-Fryer
1.Wash the aubergine and cut it lengthwise into 1cm slices.
2. Wash the tomato and capsicum, cut into cubes and add salt & pepper. Grate the cheese and add to the tomato and capsicum mixture.
3. Remove the paddle from the bowl.
4. Put some oil in the bottom of the bowl and add the aubergine slices. Brush the other side of the aubergine slices with oil and season with salt. Close the lid, select the OVEN program, select power level 3, set 10 minutes and press the program start/stop button.
5. Put the tomato and cheese mixture on top of the aubergine slices. Close the lid, select the AIRGRILL program, select power level 2, set 12 minutes and press the program start/stop button.
6. Put the aubergine slices on a plate and serve.
Handy Kitchen Helper
This DeLonghi Multi-Fryer from Harvey Norman will become a permanent fixture on your benchtop. With a rapid cooking function as well as several other food programmes, this gem from DeLonghi is perfect for low oil frying, and for making pizza, pasta, risotto, stews, soups and even cake!