What happens when you take slow cooked balsamic lamb and accompany it with tomatoes and lentils? You get this wonderful lamb recipe!
Serve 6
Prep 20 minutes
Cook 5 hours 10 minutes
Balsamic Lamb With Tomato & Lentils Ingredients
1/4 cup balsamic vinegar
1/2 teaspoon ground cinnamon
1/4 teaspoon ground cumin
3 garlic cloves, crushed
2 tablespoons extra virgin olive oil
1.8kg lamb shoulder
1 small eggplant, chopped
1 1/2 cups chicken stock
2 x 400g can lentils, drained, rinsed
4 strips lemon rind
250g cherry truss tomatoes
2 tablespoons chopped fresh flat-leaf parsley leaves
1 tablespoon chopped fresh oregano leaves
Lemon wedges, to serve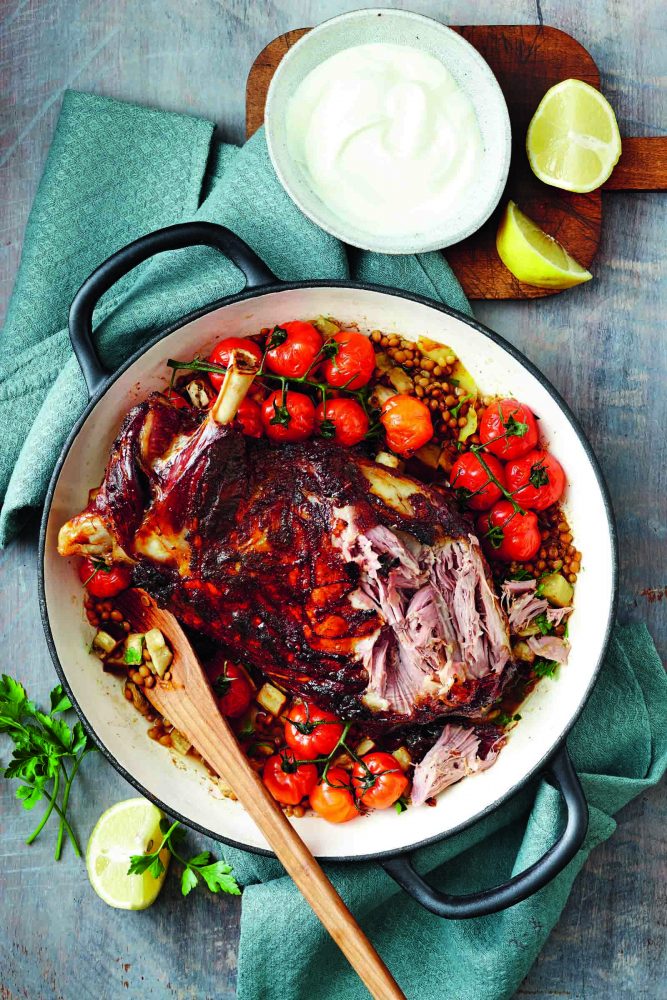 Balsamic Lamb With Tomato & Lentils Method
1) Preheat oven to 200°C/180°C fan-forced.
2) Combine vinegar, cinnamon, cumin, 1/3 of the garlic and 1 tablespoon oil in a small bowl. Place lamb in a heavy-based flameproof casserole dish. Rub all over with vinegar mixture. Season with salt and pepper. Bake for 30 minutes. Reduce temperature to 150°C/130°C fan-forced. Bake for 4 hours or until lamb is very tender. Remove from oven.
3) Increase temperature to 180°C/160°C fan-forced. Transfer lamb to a plate. Carefully drain half the oil mixture from pan and discard. Add eggplant, stock and remaining garlic to pan. Season with pepper. Stir to combine. Bake for 20 minutes.
4) Add lentils and lemon rind to pan. Toss to combine. Place lamb on top of lentil mixture. Arrange tomatoes around lamb. Drizzle tomatoes with remaining oil. Bake for 20 minutes or until tomatoes and eggplant are tender. Sprinkle with parsley and oregano. Serve with lemon wedges.
Tools of the Trade
Can your oven handle a slow cook? The Euromaid 900mm 10 Function Oven can! Available from Harvey Norman, it's certainly a tremendous solution for your culinary quests – including this slow cooked lamb recipe.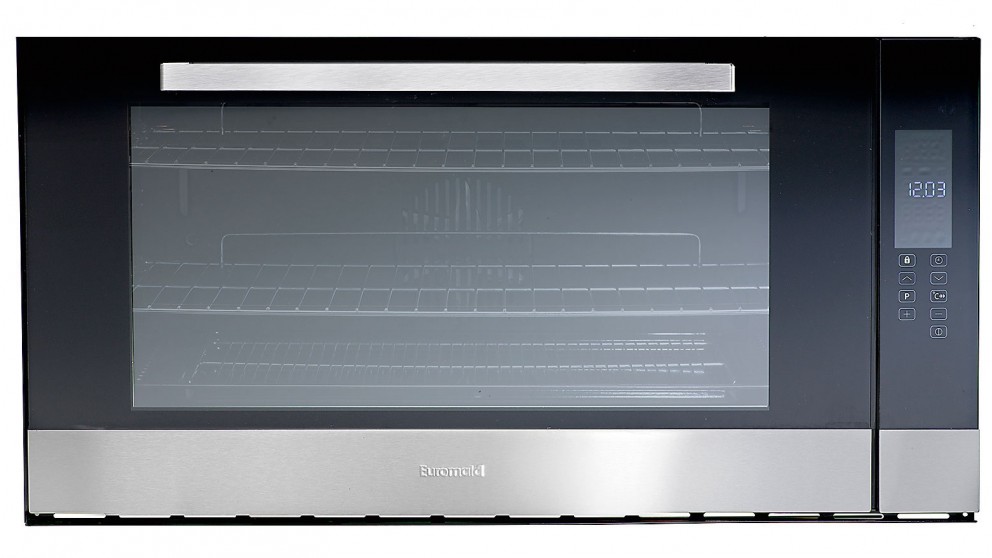 Discover More Recipes
On the lookout for more delicious recipes? Find them here!