Who doesn't love homemade pies? They're such a satisfying and versatile option – make them for tonight's family dinner or freeze them for later! A homemade pie recipe that we're particularly loving right now is this easy to follow beef & mushroom combo.
Prep Time 5 mins
Cook Time 3 hrs
Serves 8
Beef & Mushroom Pie Ingredients
750g diced beef
3 garlic cloves, finely grated
¼ cup plain flour
½ cup red wine
400g tin crushed tomato
1 cup beef stock
4 sprigs fresh rosemary
200g brown cup mushroom
8 frozen puff pastry sheets
1 egg white, lightly whisked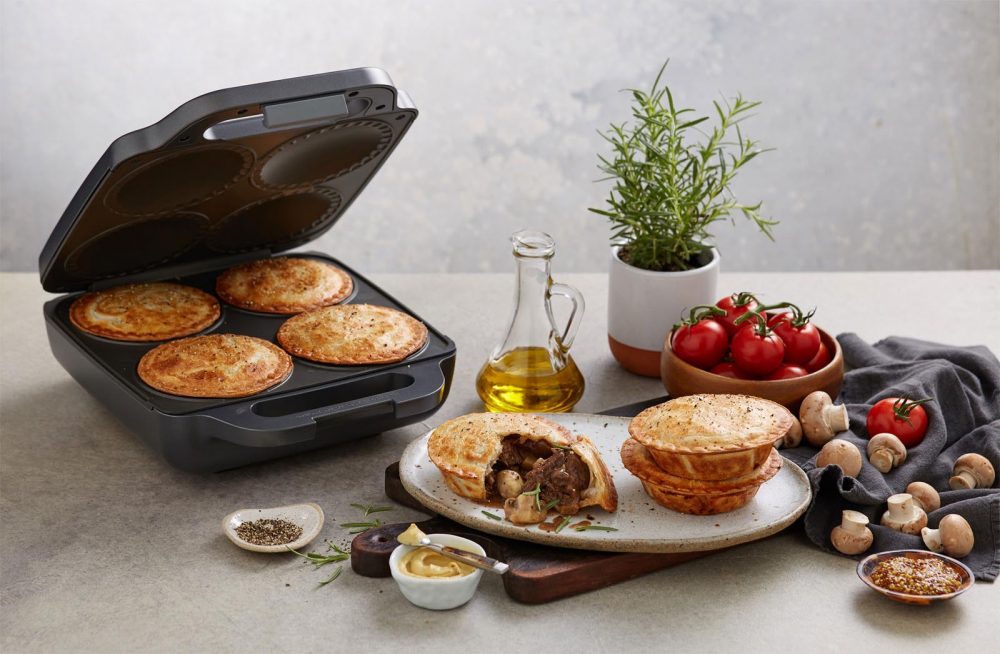 Tools of the Trade
As you'll see in the method below, we suggest using the Sunbeam 'Pie Magic' Traditional 4-Up Pie Maker to make this beef & mushroom pie recipe. Available from Harvey Norman, this wonderful little pie maker offers a super easy way to create your own homemade pies.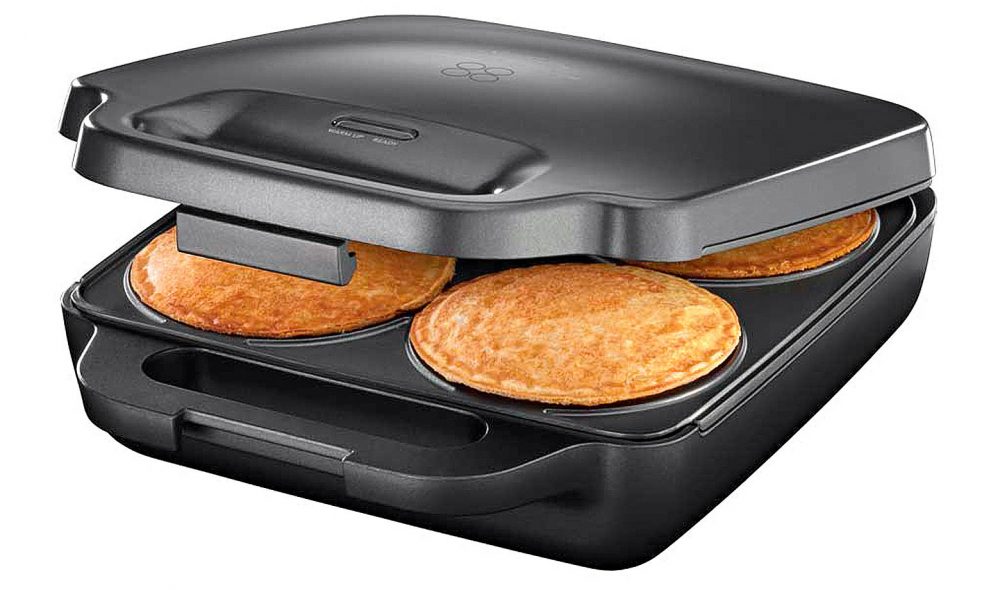 Beef & Mushroom Pie Method
1) Coat beef with flour and season with sea salt and freshly cracked pepper.
2) In a large saucepan, over medium heat, preheat oil, and brown the beef in batches. Add garlic and cook, for 1 minute.
3) Return all beef into pan, adding red wine, beef stock, tomatoes and rosemary. Mix, and bring to the boil stirring occasionally.
4) Reduce heat to low, and place lid on, cook for 1 ½ hours, stirring occasionally.
5) Add mushrooms and cook for 30 mins. Set aside to cool.
6) Using the Sunbeam Pie Magic pie cutter, cut out 8 bases and 8 tops of pastry
7) Grease the pie maker with oil spray and turn the pie maker on, close lid and pre heat.
8) When the Sunbeam Pie Magic green READY light comes on, open pie maker and place the pastry bases in.
9) Add about ½ cup of beef and mushroom filling, add pastry tops.
10) Brush the tops with egg white. Close lid and cook for 12 – 14mins.
11) Repeat with the other 4 pies.
12) Serve with your favourite mustards, sauces, salad or mash potato.
Tip: Omit the beef and mushroom filling and add your favourite leftovers into the pastry for your favourite delicious pies.
More Recipe Inspiration
Want some more inspirational recipe ideas? Check out a few of our other delightful recipe suggestions here.