Entertain your guests all summer long with this Blood Orange, Watermelon and Ruby Red Grapefruit Refresher blender recipe.
Serves 6
Makes 2 litres (8 cups)
Ingredients
• 1 cup ice
• 600g watermelon, chopped
• 4 ruby red grapefruit, peeled, plus extra slices to garnish
• 2 blood oranges, peeled, plus extra slices to garnish
• 1 peach, sliced
• 1 nectarine, sliced
• Mint leaves, torn, plus sprigs to garnish
• Chilled soda water, to top up
• ½ cup chilled cherry juice, to top up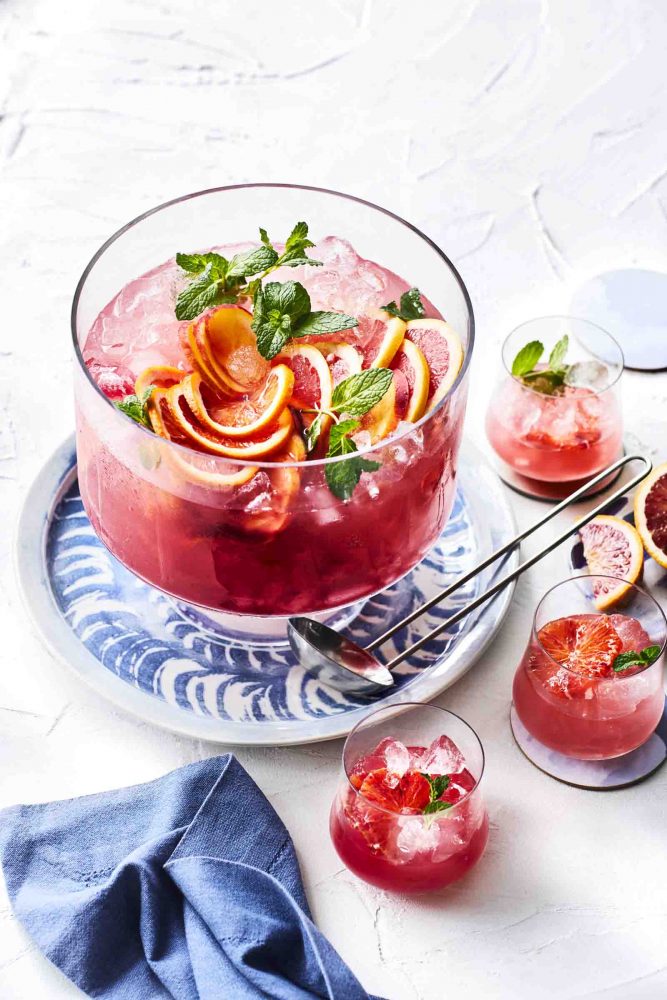 Method
1) Place ice in the Blender and crush using the Ice Crush function.
2) Switch to Juice mode. Push the watermelon, grapefruit and oranges through the Breville the 3x Bluicer Pro Juicer in Juice mode, collecting the juice in the Blender jug.
3) Pour juice into a punch bowl. Add sliced peach and nectarine, mint leaves and stir.
4) Top up with chilled soda water and cherry juice. Garnish with ruby red grapefruit, blood orange slices and mint sprigs to serve.
More Recipes to Celebrate Summer!
Looking for more recipes to celebrate summer with? Check out these creations from our 'Celebrate Summer' series:
• Summertime Seafood Platter with Oregano and Garlic Dressing
• Passionfruit and Pineapple Crush Cocktail/Mocktail
• Mediterranean-Style Salad with Raw Vegetable Noodles
• Mini Pavlovas with Crème Fraîche, Mango, and Tropical Curd