Cauliflower popcorn? It's as fantastic as it sounds – and it's so easy to create with this air fried cauliflower recipe.
Serves 8-10 as a snack
Prep 5 mins
Cook 10 mins
Cauliflower Popcorn Ingredients
• 2 cloves garlic, crushed
• 3 tsp ground cumin
• 1½ tsp ground allspice
• ½ tsp chilli flakes, or to taste
• 1 tbs honey
• 125ml (½ cup) olive oil
• 1 head cauliflower (1kg), torn into bite-size chunks
• ½ cup each: mint leaves and coriander leaves
• Black salt and sumac, to serve
Tahini Yoghurt Ingredients
• 250g Greek yoghurt
•70g (¼ cup) tahini
• 1 small clove garlic, crushed
• Finely grated zest and juice of 1 lemon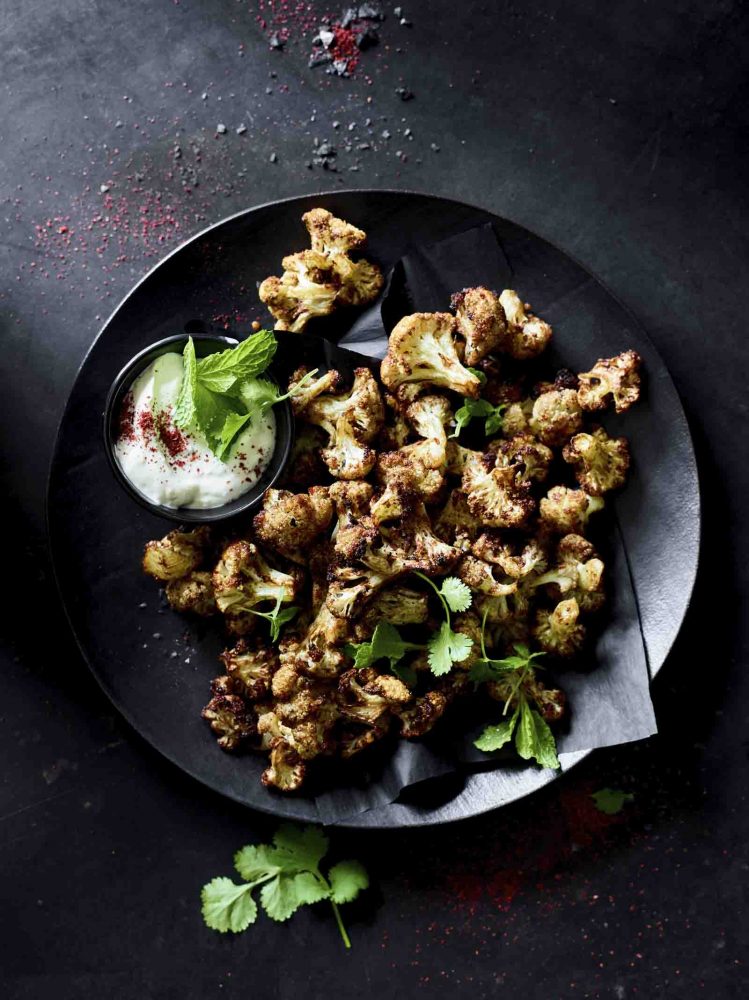 Method
1. Preheat Philips Smart Airfryer XXL to 200°C. Place garlic, spices, honey and olive oil in a large bowl and stir to combine. Add the cauliflower and toss to coat. Season with salt and pepper.
2. Divide cauliflower among top and bottom fryer racks. Cook for 10 minutes at 200°C or until brown and crisp.
3. Meanwhile, for tahini yoghurt, place yoghurt, tahini, garlic, lemon zest and juice and 1-2 tablespoons cold water in a small bowl, season with salt and pepper and stir to combine.
4. Serve cauliflower scattered with herbs, sprinkled with black salt and sumac and accompanied by tahini yoghurt.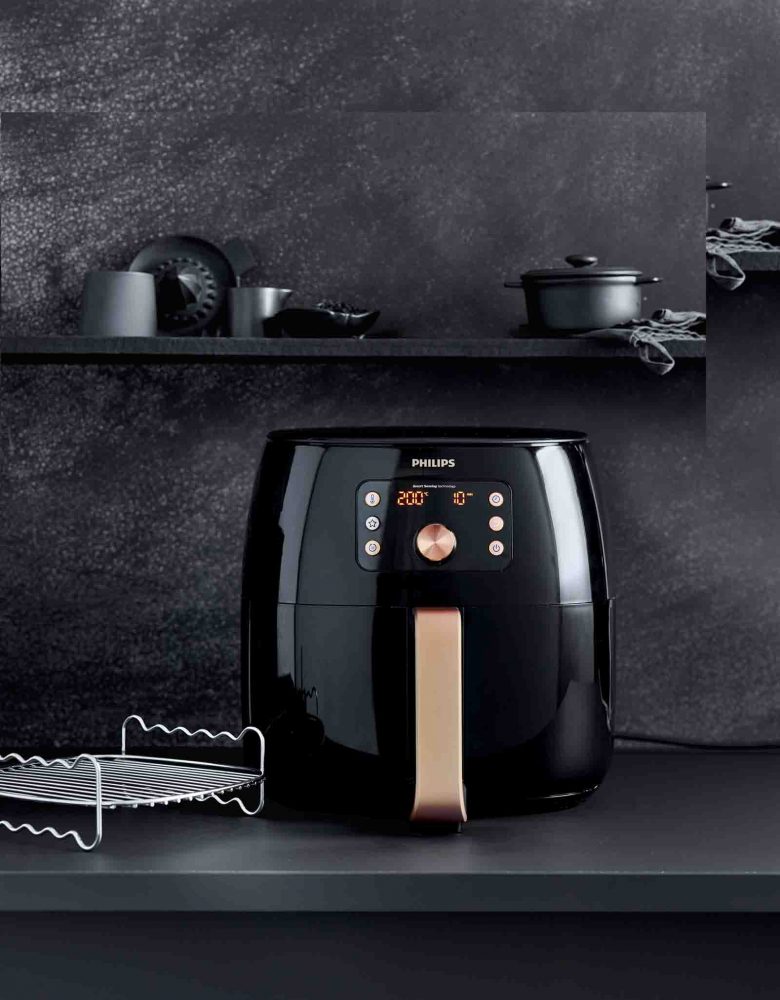 Quick Smart Entertaining Recipes
Playing host this summer? Check out more easy recipe ideas from our Quick Smart Entertaining Recipes series:
• Spiced Rub Rib-eye with Chimichurri
• Gazpacho with Salsa and Rustic Croutons