Psst! If you're looking for a shortcut to an amazing apple sparkling cider, the good news is that we've got it right here. For effortless delight, have a go at this Cheat's Apple Sparkling Cider recipe.
Serves 8-10
Prep 5 mins
Cook 2 mins
Cheat's Apple Sparkling Cider Recipe Ingredients
• 750ml (3 cups) cloudy apple juice
• 250ml (1 cup) store-bought ginger ale syrup
• 6 sprigs thyme, plus extra to serve
• 2 sticks cinnamon
• 4 star anise
• 6 cloves
• 2 thinly peeled strips lemon zest
• Crushed ice and apple slices, to serve
• 750ml (3 cups) sparkling water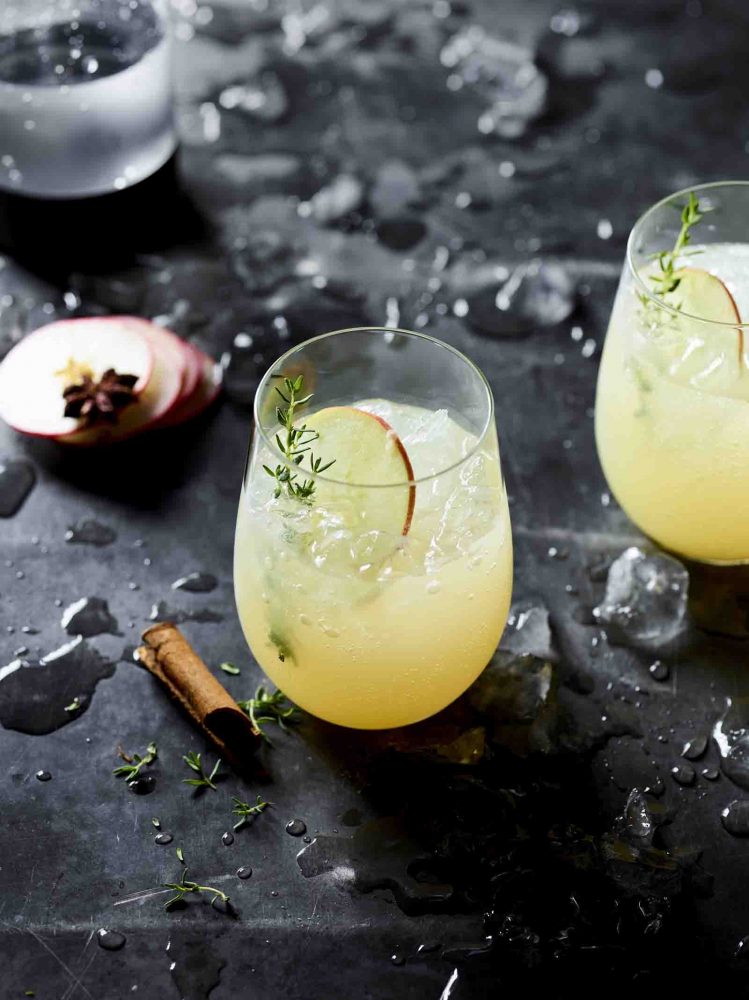 Method
1. Place 8-10 glasses in the freezer. Combine 250ml apple juice, the syrup, thyme, spices and lemon in a small saucepan and bring to simmer over medium-high heat. Remove from heat, add remaining 500ml apple juice and stir to combine.
2. Strain the apple mixture into a medium bowl set over an ice bath. Stir continuously for 1-2 minutes until chilled.
3. Divide ice, apple slices and extra thyme among glasses. Pour over mulled apple mixture, top with Aarke Sparkling Water from the Aarke Sparkling Water Maker and serve.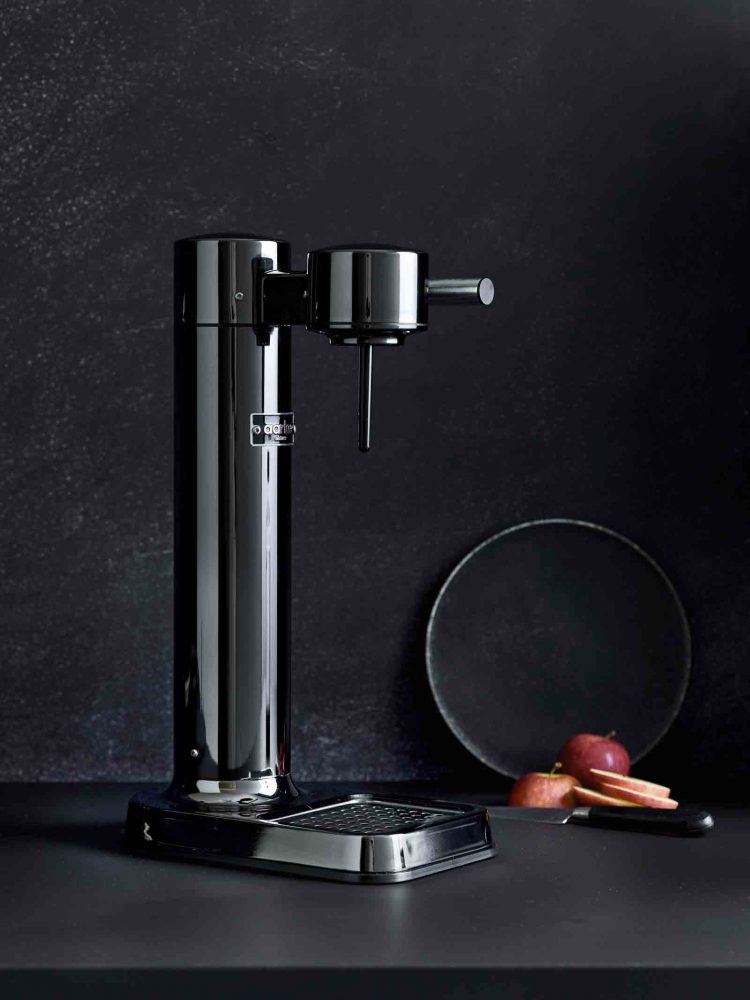 Quick Smart Entertaining Recipes
Playing host this summer? Check out more easy recipe ideas from our Quick Smart Entertaining Recipes series:
• Spiced Rub Rib-eye with Chimichurri
• Gazpacho with Salsa and Rustic Croutons
• Cauliflower Popcorn with Green Tahini Yoghurt Dip