Serves 12
Prep 30 minutes
Cooking 50 minutes
Ingredients
2 ½ cups (375g) plain flour
1 ¼ cup (125g) cocoa
3 tsp baking powder
1 tsp bicarbonate of soda
1 1/2 cups (150g) hazelnut meal
1 1/2 cups (330g) caster sugar
4 eggs
2 cup (500ml) milk
1 cup (250ml) vegetable oil
1 cup (250ml) boiling water
½ cup (160g) Cherry jam
Fresh cherries to serve
200g dark chocolate, melted
Mascarpone cream
500g good quality mascarpone cream
250g sour cream
1 cup (120g) pure icing sugar
150g frozen cherries, thawed, halved
Chocolate glaze
100g dark chocolate, finely chopped
100ml pure cream
1tbs honey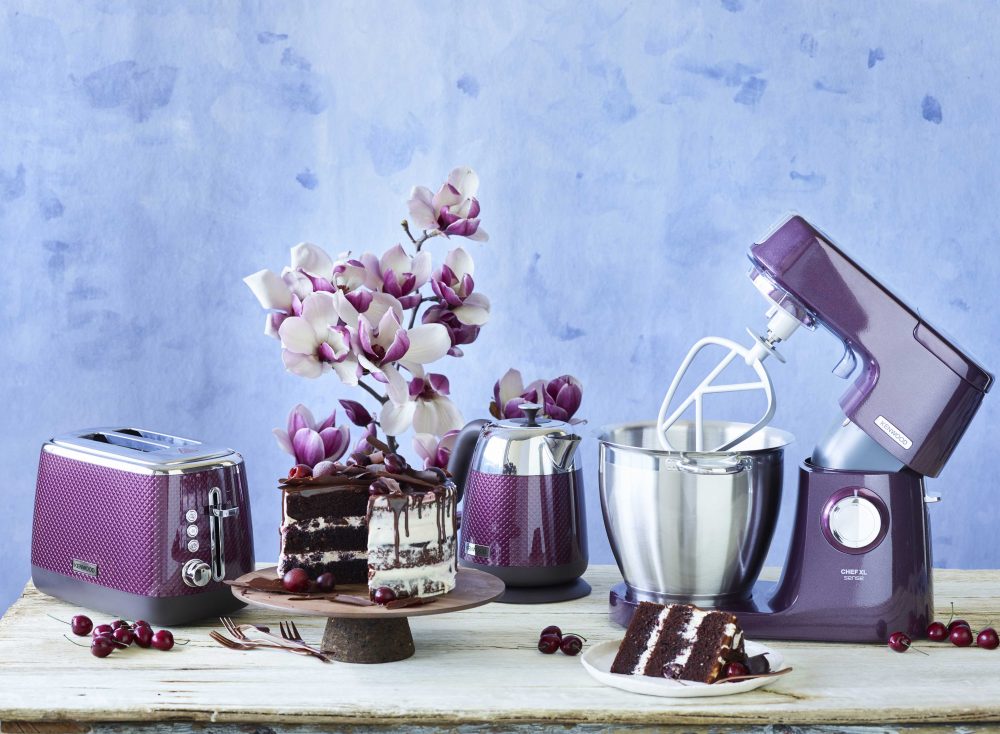 Method
1. Preheat oven to 170⁰C. Grease 3 x 20cm round cake pans and line base and sides with baking paper.
2. Sift flour, cocoa, baking powder and soda into the mixing bowl of a stand mixer with the paddle attached. Add hazelnut meal and sugar. Whisk eggs, milk and oil together. Add to flour mixture and beat until combined. Gradually pour in boiling water, beating until smooth. Pour batter evenly between pans. Bake for 40 minutes, or until a skewer inserted into the centre comes out clean. Cool completely in pans. Trim tops of cakes to level. Chill until required.
3. To make the shards, using a palette knife, spread 2 tablespoons of melted chocolate over a piece of baking paper until very thin. Cover with a second piece of paper and tightly roll from the long edge. Secure with a rubber band. Continue with remaining chocolate. Place rolls in the freezer for 30 minutes to harden. Remove from freezer, unroll and carefully transfer shards to fridge until ready to serve.
4. Meanwhile, for the mascarpone cream, place mascarpone, sour cream and icing sugar in the cleaned bowl of the stand mixer, fitted with the whisk attachment and whisk until stiff peaks form. Reserve 1 cup of cream then fold through halved cherries into remaining. Chill both until required.
5. For the chocolate glaze, place chocolate in a heatproof bowl. Place cream and honey in a saucepan over high heat and bring to the boil. Pour over chocolate and set aside for 2 minutes to melt. Stir with a spatula until smooth and combined.
6. To assemble cake, place 1 cake on a cake stand and spread over half the jam. Top with half the cherry mascarpone mixture then top with second cake and repeat process once more. Use reserved mascarpone cream to spread a thin layer of icing around cake to seal in any crumbs, chill for 10 minutes to firm up. Remove and spread with remaining cream. Then using a palette knife to carefully scrape and smear icing around the side of the cake to achieve a 'naked' effect. Spoon glaze over cake letting it drip down the sides. Decorate cake with chocolate shards and finish with extra fresh cherries to serve.