When you want a quick pick-me-up for a burst of energy or an instant sugar fix, you can't go past these espresso martini balls. Full of coffee beans, espresso, chocolate, kahlu and crunchy hazelnuts – these blissful balls offer bite sized happiness and are a flavour sensation like no other. Plus, with Christmas right around the corner, they will make a gorgeous and thoughtful gift idea for all the coffee lovers in your life.
Prep time 25 mins + 1 hour 30 mins chilling
Cook time 5 mins
Makes 24
Ingredients
450g dark chocolate
600g store-bought madeira cake, crumbled
80ml espresso
¼ cup Kahlua
2 tbs vodka
2 tsp vegetable oil
50g chocolate coffee beans, chopped
100g white chocolate, coarsely grated
75g roasted hazlenuts, chopped
Cocoa to dust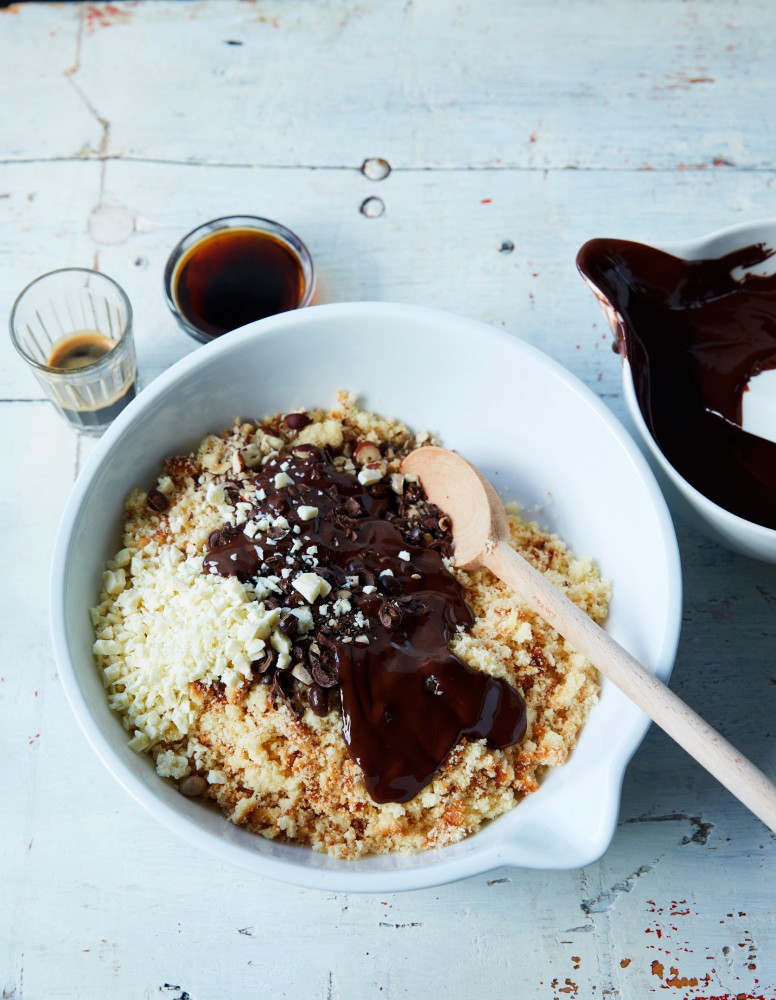 Method
STEP 1 Chop the chocolate then place in a heatproof bowl set above a saucepan of simmering water. Stir until melted. Place the cake and 100g melted dark chocolate in a large bowl and mix well to combine.
STEP 2 Make an 80ml espresso.
STEP 3 Chop up coffee beans, white choc and hazelnuts.
STEP 4 Add the espresso, Kahlua , vodka, coffee beans, white chocolate and hazlenuts then chill for 30 minutes.
STEP 5 Roll tablespoons of the chocolate cake mixture into balls then chill for 30 minutes to firm up. Place the oil and 200g melted dark chocolate in a small bowl and mix well to combine.
STEP 6 Insert a toothpick into each ball and dip in the chocolate mixture, allowing any excess to drip off. Place on a large serving tray lined with baking paper, and set aside for 30 minutes or until firm. Drizzle with remaining chocolate then dust in cocoa.
Tools of the Trade
Not only is the Breville Oracle Touch Coffee Machine an essential tool for getting the right brew for your martini balls, it's also an everyday must-have for serious coffee lovers. A long term investment that will deliver your daily espresso hit,  get yours from Harvey Norman today!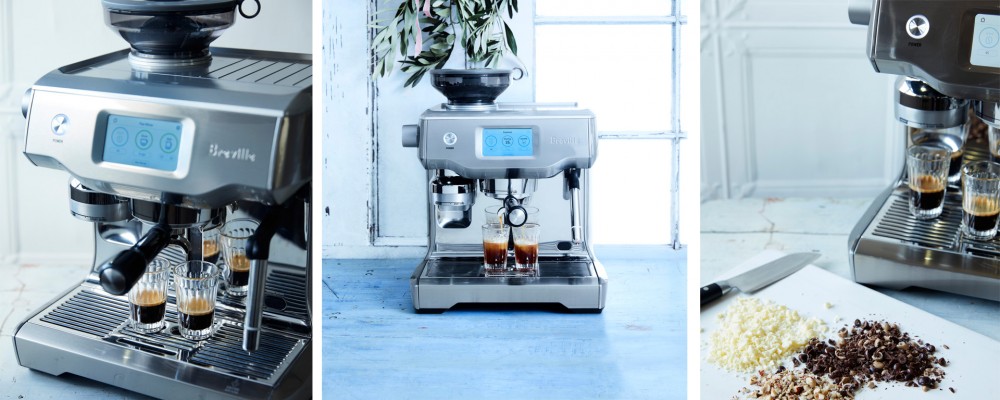 Earlier in the year, we tried and tested the Breville Oracle Touch Coffee Machine. Read about it here.