With Mother's Day right around the corner, this luscious lemon curd meringue pie will put you in mum's good books for sure! Let mumsy put her feet up and enjoy a glass of bubbly as her taste buds float on a dreamy, mellow cloud of melt-in-your-mouth meringue. And when she asks for the recipe, send her a link to this one and give her the Kenwood Chef Sense XL Mixer in a pretty pastel colour from Harvey Norman so that she can whip it up (along with all your favourite desserts) easy-peasy!
Serves 6-8
Ingredients
Pastry
1½ cups (225g) plain flour, sifted
½ cup (80g) icing sugar, sifted
125g cold unsalted butter, chopped
2 egg yolks
1 tbs iced water
Topping
4 egg whites
1 cup caster sugar
2 x 420g tubs store-bought lemon curd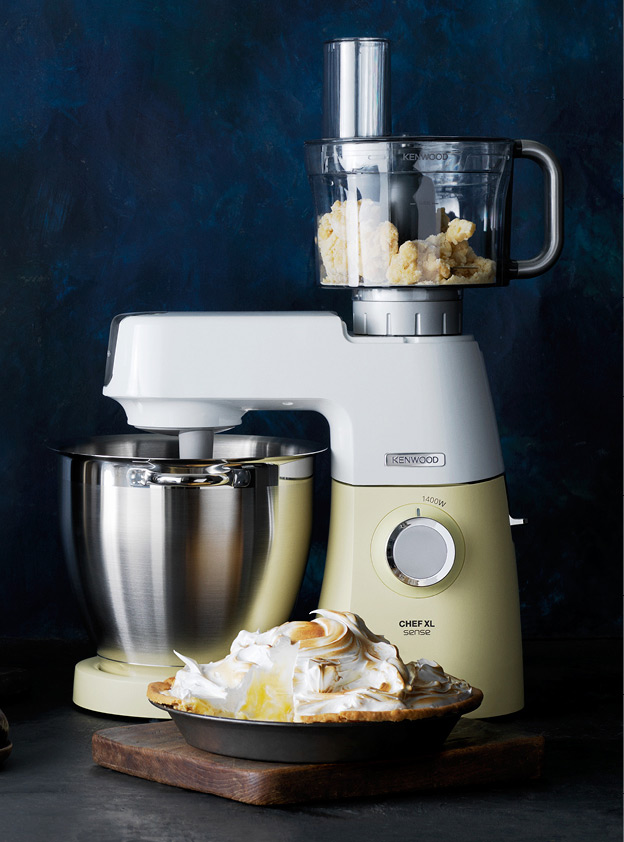 Method
1 To make the pastry, process the flour, icing sugar and butter, using the food processor attachment, until the mixture resembles fine breadcrumbs. While the motor is running, add the egg yolks and iced water and process until the dough just comes together. Turn out onto a clean surface and gently bring together to form a ball. Flatten into a disc, wrap in plastic wrap and refrigerate for 1 hour.
2 Roll the pastry out between 2 sheets of non-stick baking paper to 5mm thick. Preheat oven to 160°C. Line a 22cm pie tin with the pastry. Trim the edges and prick the base with a fork. Refrigerate for 15 minutes or until firm. Line the pastry case with non-stick baking paper and fill with baking weights. Cook for 15–20 minutes, remove the baking paper and weights and cook for a further 20 minutes or until the pastry is light golden. Remove from the oven and set aside.
3 Beat egg whites and sugar together for about 10 minutes until sugar has dissolved and mixture is thick and glossy.
4 Spoon the lemon curd filling into the pastry, then spoon meringue mix over the filling and, using a kitchen blowtorch, torch until lightly golden.