Get ready to entertain this Christmas with our six part Christmas recipe series…
In this edition, we show you how to make a decadent Espresso and Dark Chocolate Mousse.
Serves 6
Prep time 20 mins
Cook 10 mins
Espresso and Dark Chocolate Mousse Ingredients
200 gm dark chocolate (70% cocoa solids), plus extra shaved to serve
2 eggs, separated
2 tbsp caster sugar
175 ml thickened cream, chilled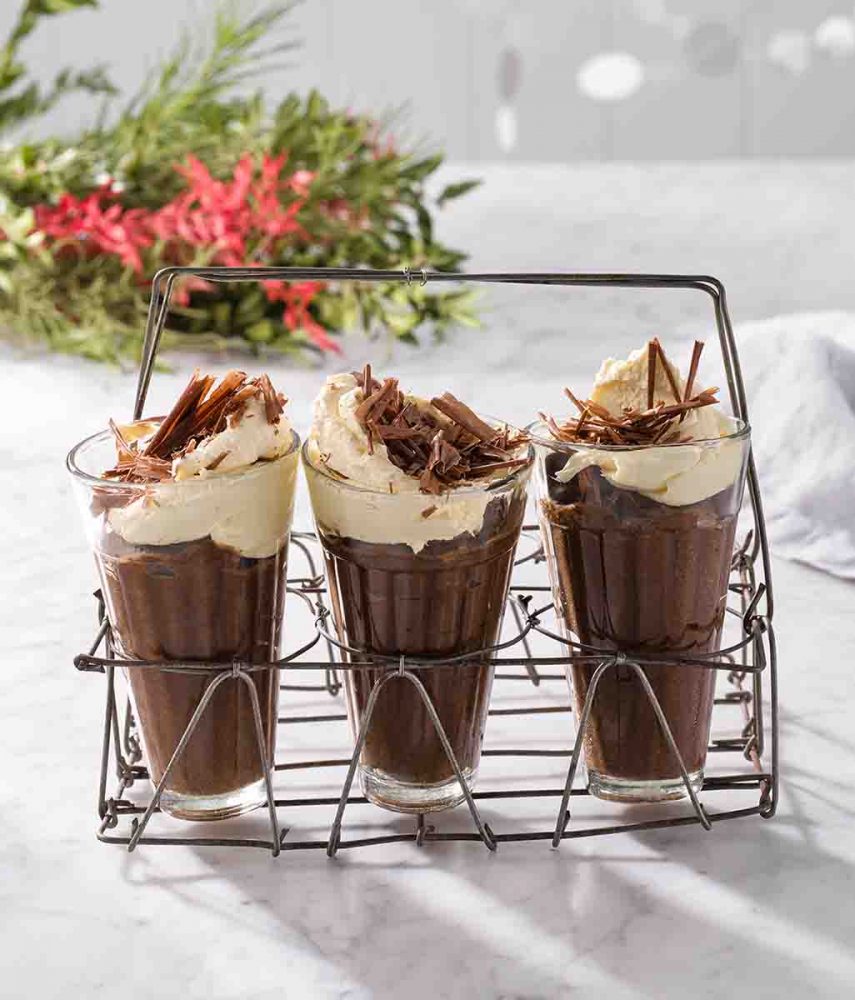 Method
1. Brew espresso in the Lavazza Smeg Coffee Capsule Machine.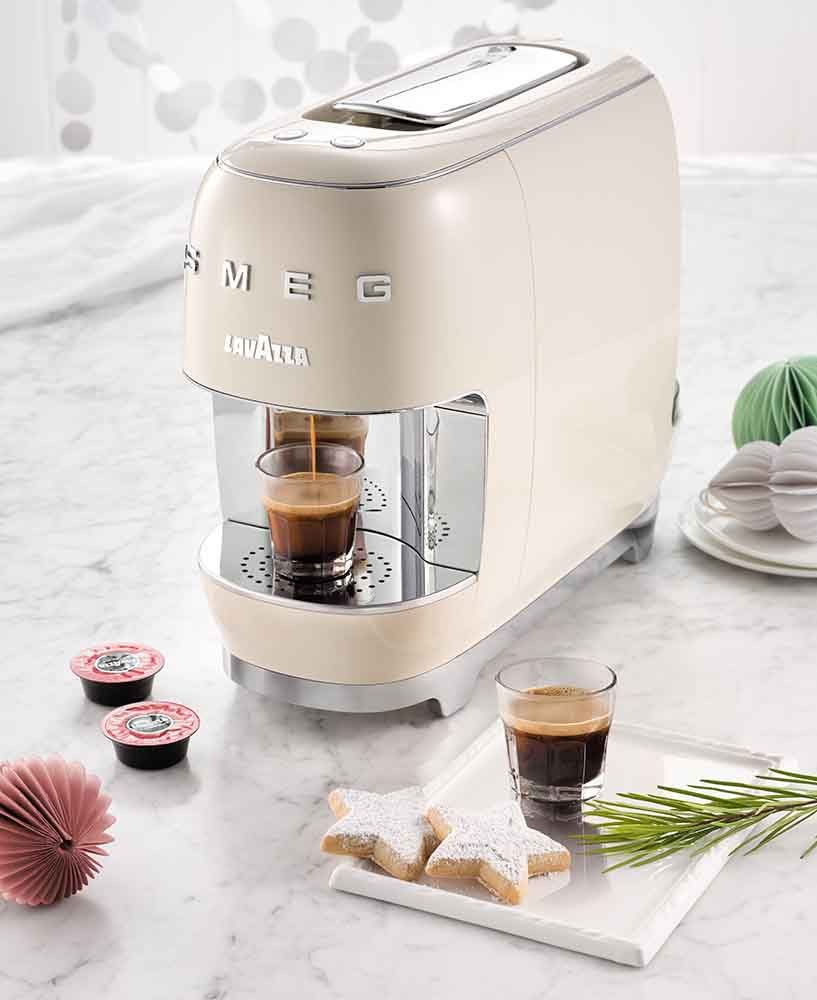 2. Melt chocolate in a heatproof bowl placed over a saucepan of simmering water and set aside.
3. In a large bowl, whisk yolks and sugar until thick and pale, then add melted chocolate and espresso and whisk until combined.
4. Using electric beaters, whisk cream in a bowl to soft peaks (reserve half for serving) and fold remaining cream into chocolate mixture. Whisk eggwhites in a clean bowl with clean beaters until stiff peaks form. Using a large metal spoon, fold eggwhites into chocolate mixture.
5. Pour mousse into six serving glasses and refrigerate until set (4 hours or overnight).
To serve, top with a dollop of whipped cream and sprinkle with shaved chocolate.
Christmas Recipe Series
► Cucumber and Finger Lime Gin Frappé + White Peach Aperol Spritz
► Salmon and Avocado Roulade with Wasabi Cream
► Grilled Lobster and Steamed Kipfler Salad with Furikake-lime Mayonnaise
► Gingerbread Cake with Spiced Rum Buttercream
► White Chocolate and Berry Pavlova Wreath
► Espresso and Dark Chocolate Mousse