Catching up with your extended family this Christmas? Reminisce the good old days with your siblings and cousins by serving these creamy homemade ice cream pops, while still enjoying flavours your grown-up palate will appreciate – intense espresso, rich nut brittle and decadent vanilla custard. Yum!
Make use of a Kenwood Chef Sense XL mixer and the ice cream maker attachment from Harvey Norman to bring this recipe to life effortlessly.
Ingredients
500ml of vanilla custard
150ml of thickened cream
2 tablespoons of sifted icing sugar
30ml of cooled espresso coffee
75g of nut brittle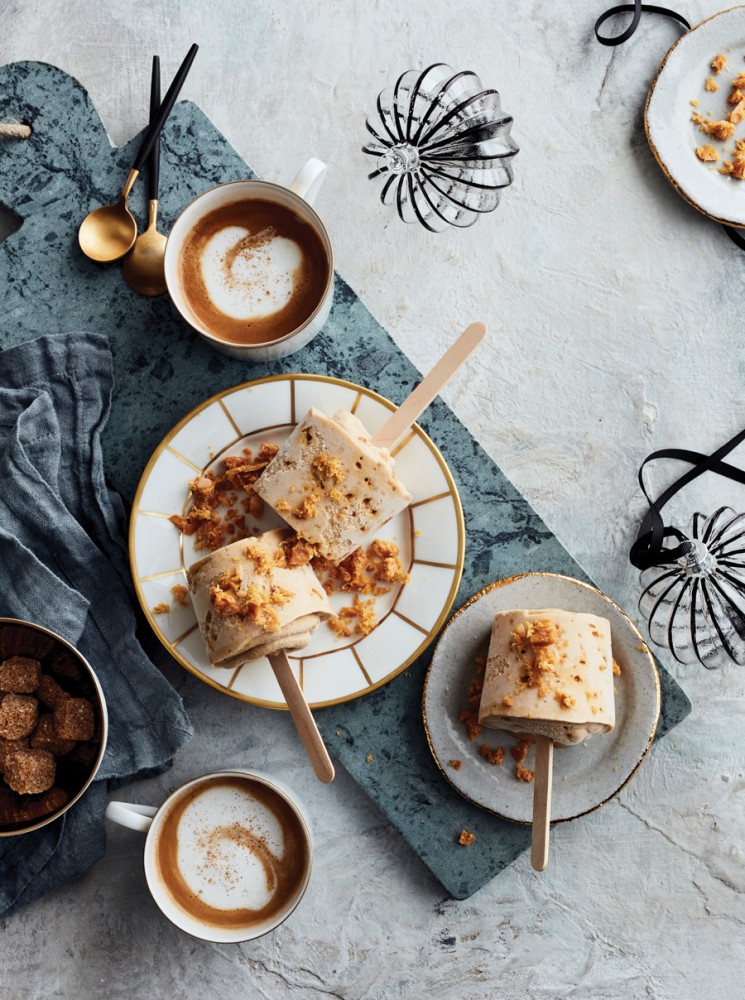 Method
1 In the chilled bowl of an ice cream churn on a stand mixer, combine vanilla custard, thickened cream, sifted icing sugar and cooled espresso coffee. Churn.
2 Pulse nut brittle in a food processor, then add 50g to ice cream and mix until combined. Spoon mixture into six waxed paper cups, smooth the tops, freeze for two hours until pop sticks will hold fast, then freeze for two more hours.
3 Scatter with the rest of the brittle when serving. Enjoy!