This Espresso Martini Affogato recipe is pure decadence. Served with Hazelnut Gelato, it's a treat that any dessert connoisseur will love.
Serves: 4
Prep: 10 mins, plus chilling and freezing
Cook: 20 mins
Espresso Martini Ingredients
• 200g roasted hazelnuts
• 40g sugar
• 60ml  (¼ cup) vodka
• 60ml ( ¼ cup) espresso coffee
• 60ml  (¼ cup) coffee liqueur, such as Mr Black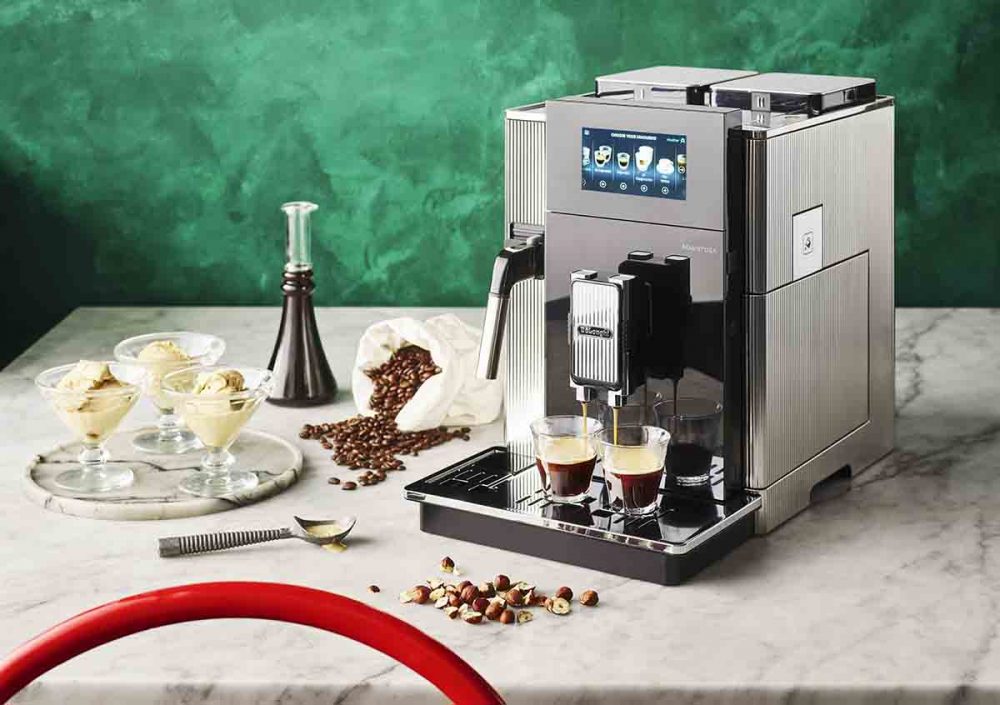 Hazelnut Gelato Ingredients
• 400ml milk
• 350ml thickened cream
• 8 egg yolks
• 150g caster sugar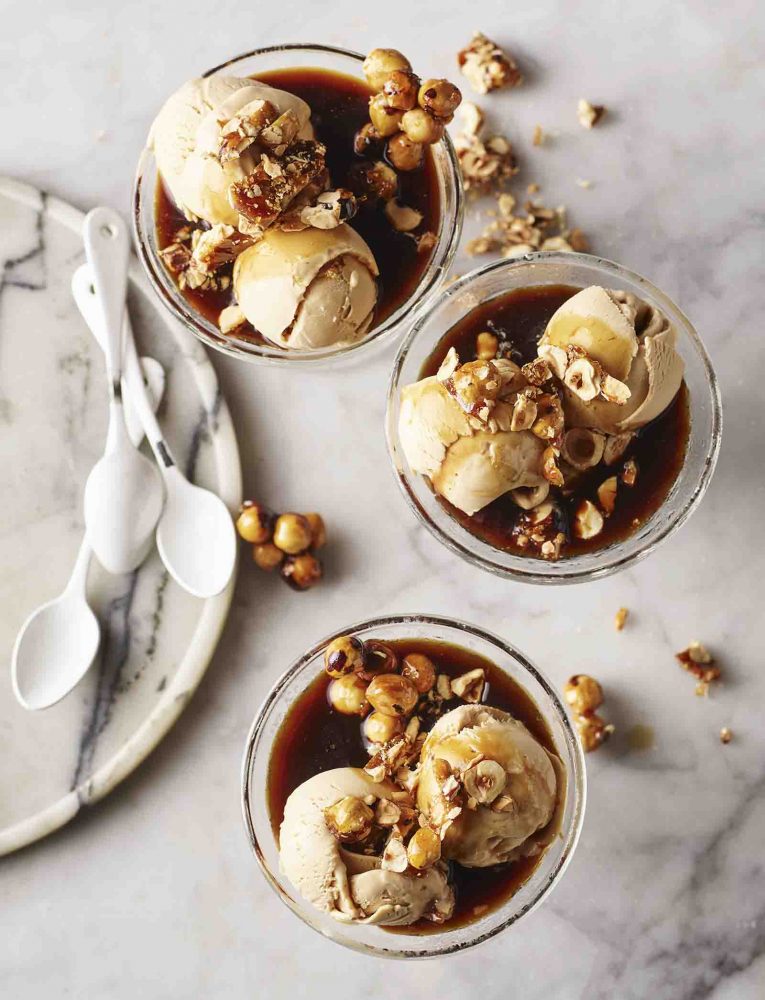 Method
1. Heat oven to 180C. Line an oven tray with baking paper. Spread hazelnuts out over tray and roast for 12-15 mins until deeply golden. Let cool.
2. For hazelnut gelato, place 120g hazelnuts in a food processor and process until finely chopped. Tip into a medium bowl. Bring milk, cream and half sugar to the simmer in a medium saucepan over medium-high heat. Meanwhile, whisk yolks and remaining sugar in a heatproof bowl until thick and pale. Gradually pour milk mixture over yolk mixture, whisking to combine, then return to pan and stir continuously over medium heat for 8-10 mins until mixture coats the back of a wooden spoon thickly. Pour milk mixture over hazelnuts and whisk to combine. Set aside for 1 hour at room temperature to cool.  Cover with plastic wrap and refrigerate overnight for flavours to develop.
3. Strain hazelnut mixture through a fine sieve (discard hazelnuts) and freeze in an ice-cream machine. Makes 1L.
4. Heat a frying pan over medium heat, add remaining hazelnuts, then gradually scatter sugar over, mixing continuously for 2-3 mins until sugar caramelises and coats the nuts. Transfer to a tray lined with baking paper to cool, then coarsely chop.
5. Shake vodka, coffee liqueur and espresso in a cocktail shaker with ice to chill. Place scoops of gelato in chilled glasses, pour espresso mixture on top, scatter with candied hazelnuts and serve.
More Italian Entertaining Recipe Ideas
• Spaghetti Meatballs with Basil & Ricotta
• Minestrone with Pancetta, Zucchini Flowers and Baby Kale
• Mushroom, Roasted Garlic and Mascarpone Pizza with Cauliflower Base