For Lisa Featherby, Food Director at Gourmet Traveller, the key to a great Eton Mess is, of course, meringue. To discover Lisa's meringue tips, simply read this must-try Eton Mess recipe.
Serves 6
Prep 35 mins
Cook 1 hr plus cooling, standing
Eton Mess Ingredients
• 750 gm strawberries, quartered
• 165g (3/4 cup) caster sugar
• 1 tablespoon Grand Marnier
• 300 ml thickened cream, lightly whisked
• 180 gm crème fraîche
• 75g (3/4 cup) pure icing sugar, sieved
• Scraped seeds of  1 vanilla bean
Meringue Ingredients
• 75 gm eggwhite (about 2 eggs)
• 75 gm caster sugar
• 75 gm pure icing sugar, sieved
• 10 gm cornflour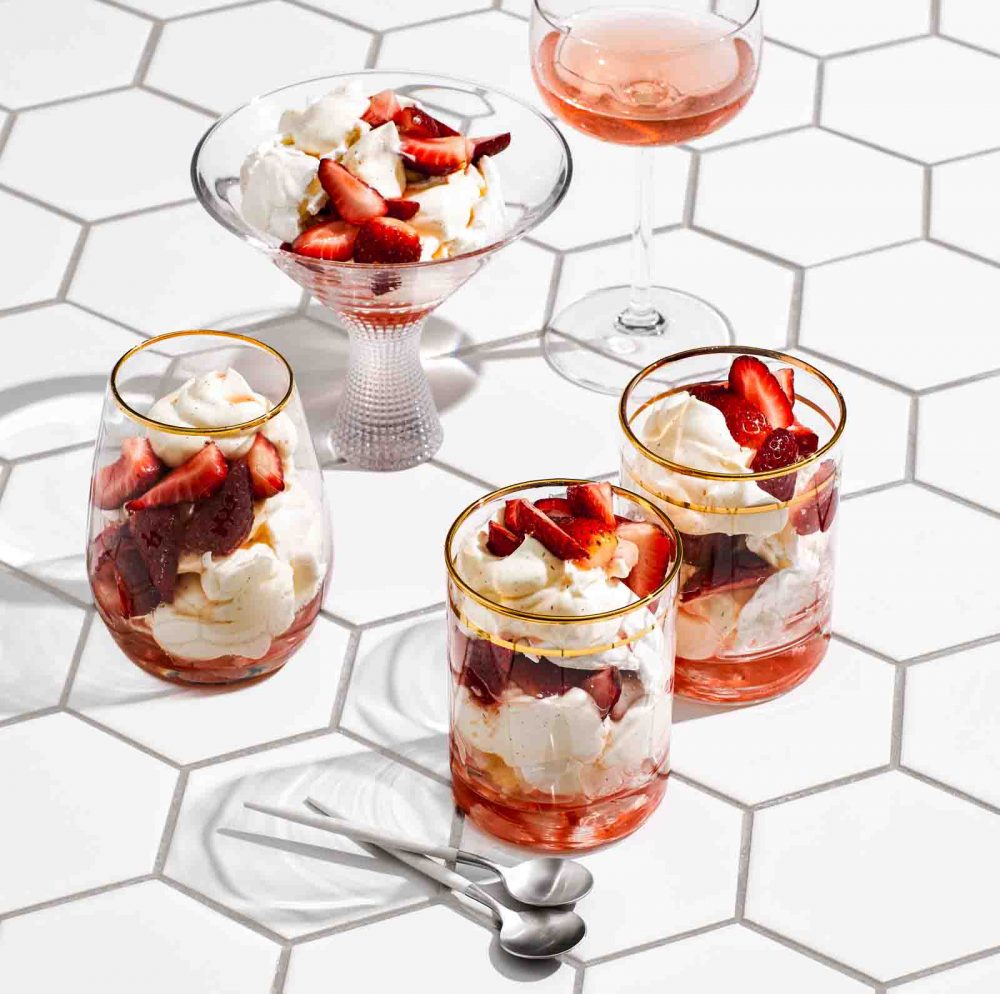 Method
1. For meringues, preheat oven to 100°C. Whisk eggwhite and a pinch of salt in an electric mixer until firm peaks form (3-4 minutes). With motor running, gradually add caster sugar and whisk until thick and glossy (2-3 minutes). Sieve icing sugar and cornflour over, fold to combine, then spoon into 6 mounds onto an oven tray lined with baking paper. Bake until meringues lift easily from trays and are crisp but not coloured (about 1 hour), then turn off oven and cool completely in oven with door propped open slightly.
2. Meanwhile, toss strawberries, caster sugar and Grand Marnier in a large bowl to combine, then set aside until well marinated (30 minutes).
3. Whisk cream, crème fraîche, icing sugar and vanilla seeds together in a separate large bowl until soft peaks form. Coarsely crumble half the meringues into 6 glasses (about 1½ cup (375ml) capacity each), add half the cream mixture and half the strawberries. Repeat layering with remaining ingredients.
Tools of the Trade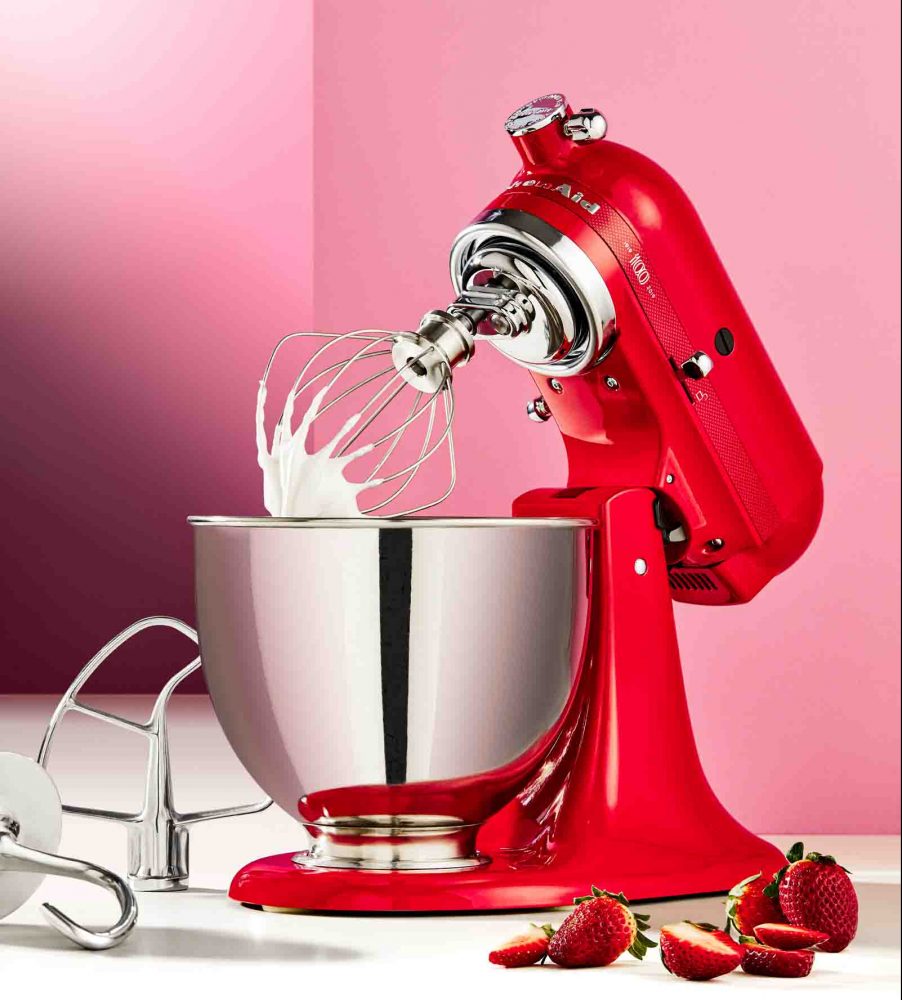 Lisa Featherby tells us that the key to making an amazing meringue is ensuring egg whites are whisked until all the sugar dissolves (making sure the meringue won't seep when baked) and whisking with a balloon whisk to incorporate air into the mixture. The KitchenAid Stand Mixture – available at Harvey Norman in a variety of looks, including the special 100 Year Queen of Hearts design pictured above – is perfect for whisking your Eton Mess meringue the exact way it should be done.
More Endless Summer Recipes
This Eton Mess recipe is part of our Endless Summer Recipes series. For more great recipes from the series, click the links below: