According to Claire Bradley, editor-in-chief of Inside Out magazine, nothing brings the flavour of the outdoors to life better than barbecue style of cooking – and we couldn't agree more!
Follow the recipe below and prepare your scallops on the Sunbeam ReversaGrill BBQ Grill from Harvey Norman for your next summer get-together.
Serves 4
Ingredients
12 cleaned scallops in the shell
100g unsalted butter
1 tbs olive oil
1 long red chilli, seeded, finely chopped, plus extra thin strips to serve
4 cloves roasted garlic, finely chopped
1 tbs finely chopped parsley
1 tbs chopped chives
2 tsp chopped chervil, plus extra leaves to serve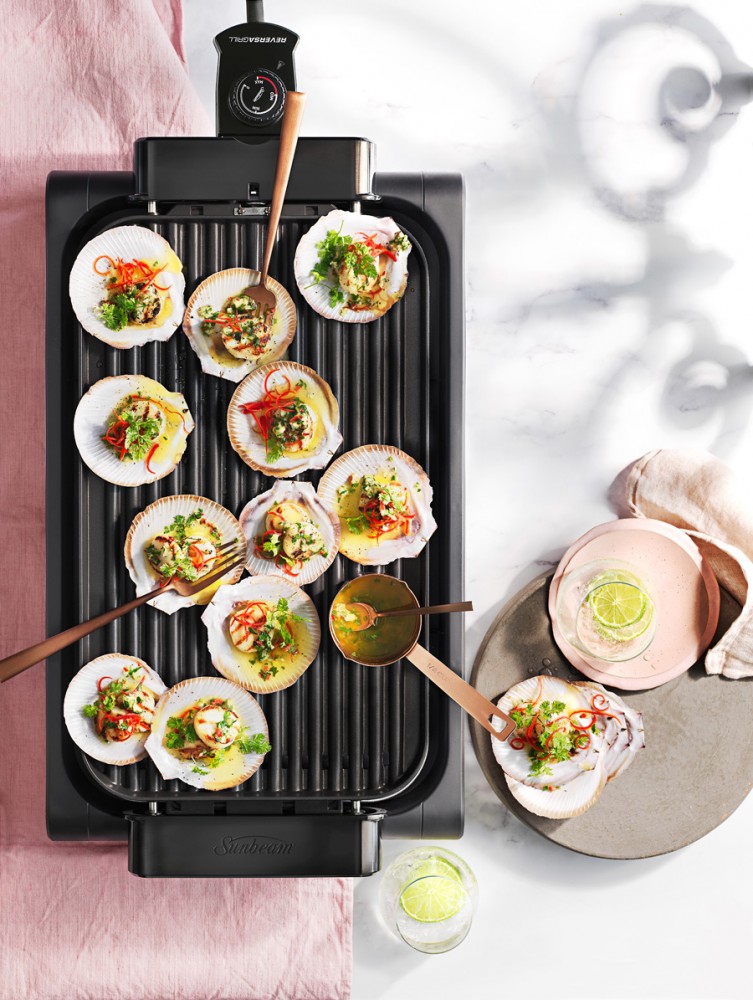 Method
1 Remove scallops from shells and place in a bowl. Wash and dry shells.
2 Combine butter, oil, chilli, garlic and herbs in a small pan over low heat for 5 minutes.
3 Heat Sunbeam Reversagrill BBQ Grill by turning dial to MAX. Spoon a little of the butter mixture over scallops in a bowl. Toss well. Cook scallops on ribbed side of the grill for 1-2 minutes each side until just cooked. Place back in shells. Drizzle over remaining butter. Serve topped with extra chervil leaves and chilli strips.