Looking for a sure-fire snapper recipe that your whole family will love? Well, this Lemon and Dill Snapper recipe is for you!
Serves 8
Prep 30 minutes
Cook 50 minutes
Lemon and Dill Snapper Recipe Ingredients
5 small lemons
1 red onion, thinly sliced
1.5kg whole snapper, cleaned
2 garlic cloves, crushed
1 tablespoon drained baby capers
2 tablespoons roughly chopped fresh dill, plus extra sprigs to serve
1/4 cup extra virgin olive oil
1/3 cup dry white wine
Greek salad and fresh oregano sprigs, to serve
Lemon and Garlic Yoghurt
200g tub plain Greek-style yoghurt
1 small Lebanese cucumber, diced
1 garlic clove, crushed
2 teaspoons chopped fresh dill
1 tablespoon lemon juice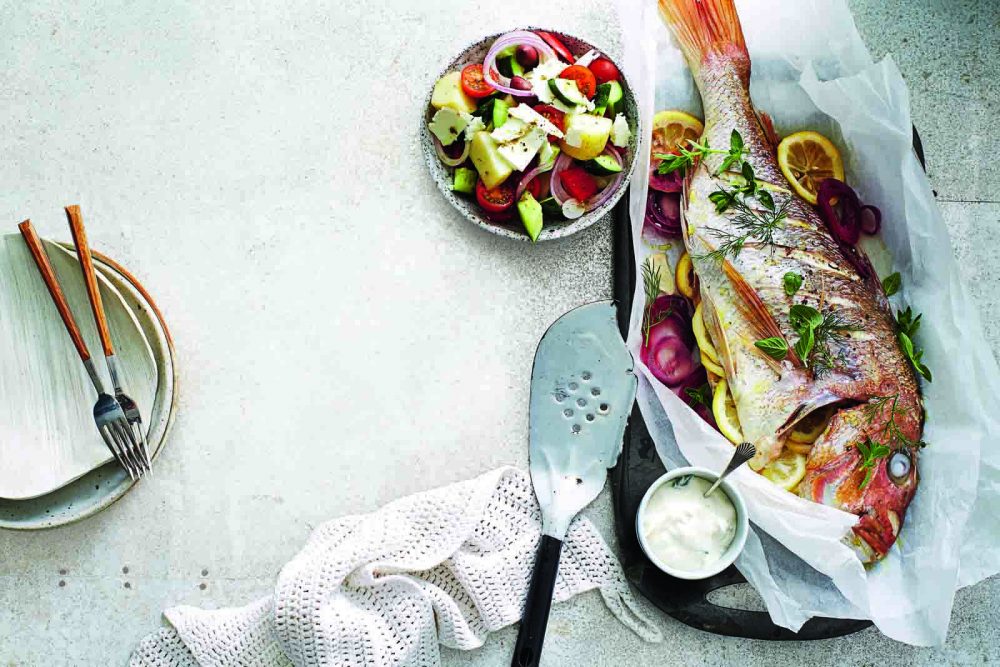 Lemon and Dill Snapper Recipe Method
1) Preheat oven to 200°C/180°C fan-forced.
2) Thinly slice 4 lemons. Place a large piece of foil on a large baking tray. Top with a piece of baking paper. Top with onion and half the lemon slices. Pat fish dry with paper towel. Make shallow cuts into the thickest part of both sides of the fish. Arrange fish on top of lemon slices.
3) Juice remaining lemon. Combine juice, garlic, capers, dill and 2 tablespoons oil in a bowl. Season. Spoon dill mixture into fish cavity, followed by remaining lemon slices. Drizzle fish with wine and remaining oil. Season. Fold up baking paper and foil to enclose fish, scrunching foil to secure. Bake for 50 minutes or until fish is cooked through.
4) Make Lemon and Garlic Yoghurt Combine all ingredients in a bowl. Season.
5) Carefully transfer fish, onion and lemon slices to a serving platter. Top with oregano and extra dill. Serve with salad and yoghurt mixture.
Tools of the Trade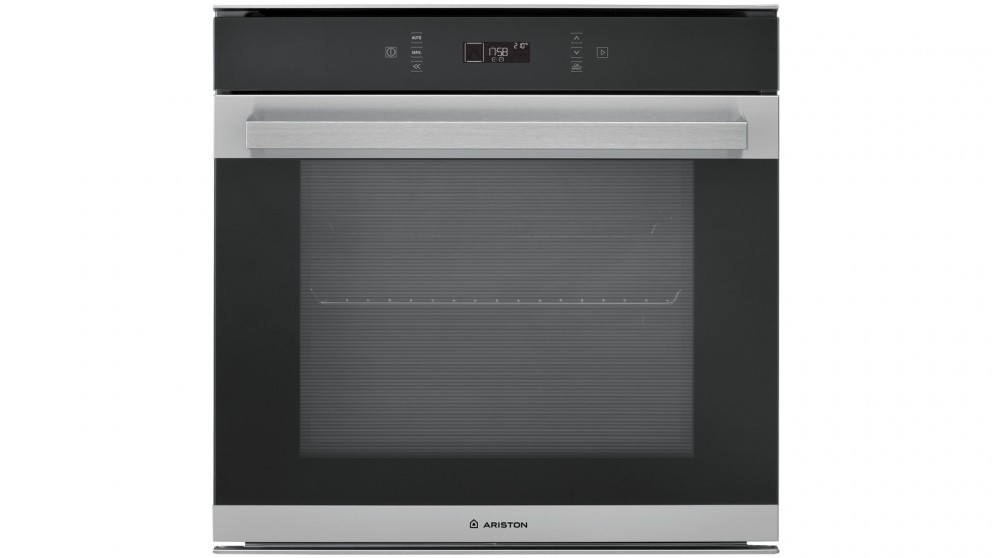 When it comes to cooking, it goes without saying that not all ovens are equal, especially as they start to age. If you're in need of a new oven to really get the most out of any fish recipe – or, in particular, snapper recipe! – then we suggest taking a look at Harvey Norman's range of Ariston Ovens. The ovens created by this top Italian brand are all about quality and innovation.
More Recipe Ideas
If you're after more great recipe ideas, then simply click here to be taken to a world of delicious meal suggestions!