This Lemon Lime Meringue Pie recipe is part of our Steam Oven Recipe Series. Each recipe in the series utilises steam ovens to delicious effect.
For more steam oven recipes, just follow the links at the bottom of the page.
Lemon Lime Meringue Pie Recipe
Serves 10
Prep and Cook Time 1 Hour 10 Minutes + Refrigeration and Cooling Time
Ingredients
½ cup (75g) cornflour
1 cup (220g) caster sugar
½ cup (125ml) lemon juice
2 teaspoons finely grated lemon rind
2 teaspoons finely grated lime rind
60g unsalted butter, chopped
3 eggs, separated
⅔ cup (150g) caster sugar, extra
Pastry Ingredients
1½ cups (225g) plain flour
1 tablespoon icing sugar, plus extra to dust
140g cold butter, chopped
1 egg separated, reserve white for meringue
2 tablespoons iced water, approximately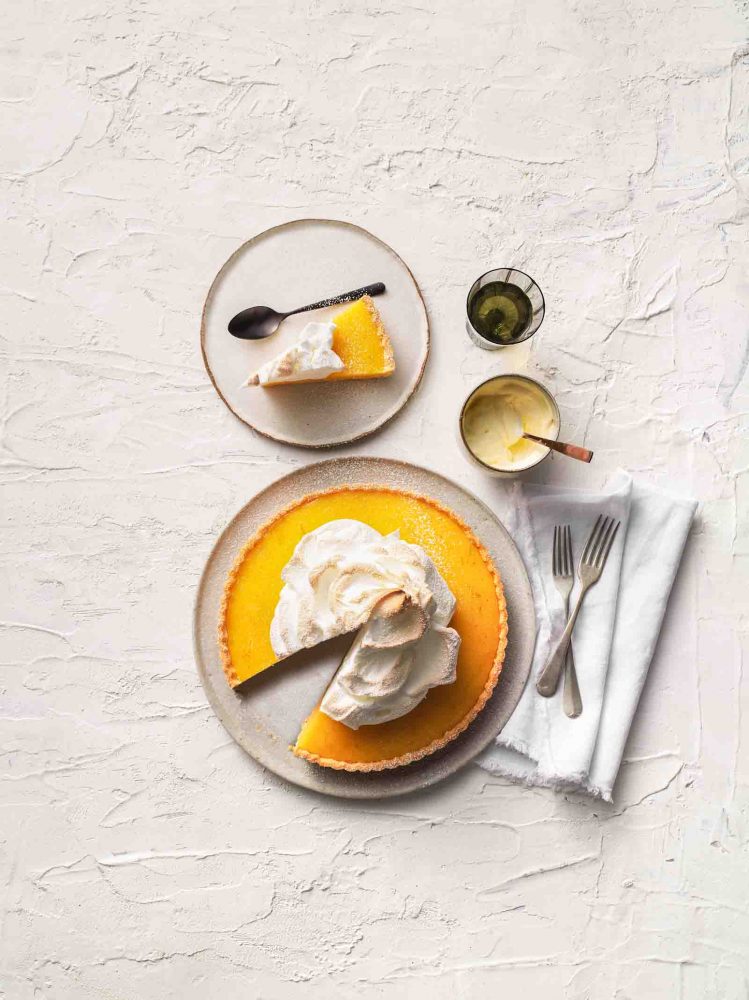 Method
1) Grease a 24cm round loose-based fluted tart tin.
2) Pastry: Process flour, sugar and butter until crumbly. Add egg yolk and the water, a little at a time; process until ingredients almost come together. Knead together.
3) Roll pastry between sheets of baking paper until large enough to line the tin, chill until firm. Remove baking paper from both sides of pastry. Lift pastry into tin, pressing into base and side; trim edge. Refrigerate for at least 1 hour.
4) Preheat oven to 200°C Top and Bottom Heating, Low Steam.
5) Place tart tin on an oven tray. Line pastry with foil or baking paper; fill with dried beans or rice. Bake for 20 minutes or until top edge of pastry is light golden. Remove paper and beans; bake for a further 10 minutes or until pastry is golden all over. Remove pastry; turn oven off.
6) Meanwhile, combine cornflour and sugar in a medium saucepan; gradually stir in juice and 1¼ cups (310ml) water until smooth. Cook, stirring over high heat until mixture boils and thickens. Reduce heat to low; cook, stirring for 1 minute. Remove from heat; stir in rind, butter and egg yolks. Spread filling into pastry case. Refrigerate for 2 hours or until filling is set.
7) Preheat oven to 240°C Bosch 4D Hot Air, without steam.
8) Beat egg whites (and reserved egg white from pastry) in a small bowl with an electric mixer until soft peaks form. Gradually add extra sugar, beating until sugar dissolves and mixture is thick and glossy.
9) Spoon meringue onto the middle of the pie, swirling into cloud shapes. Place pie in oven for 3 minutes or until meringue is browned lightly. Dust with icing sugar, if using.
Chef's Notes
Not suitable to freeze or microwave.
For conventional cooking: Bake tart case on 200°C (180°C fan-forced) for 25 minutes, or until top edge of pastry is golden. Bake meringue on 240°C fan for 3 minutes or until meringue is browned lightly.
Tools of the Trade
This Lemon Lime Meringue Pie recipe was made with the Bosch Series 8 Black Glass Built-in Pyrolytic Oven with Added Steam in mind. Available from Harvey Norman, this oven offers additional reheating and dough proving heating options through its added steam function.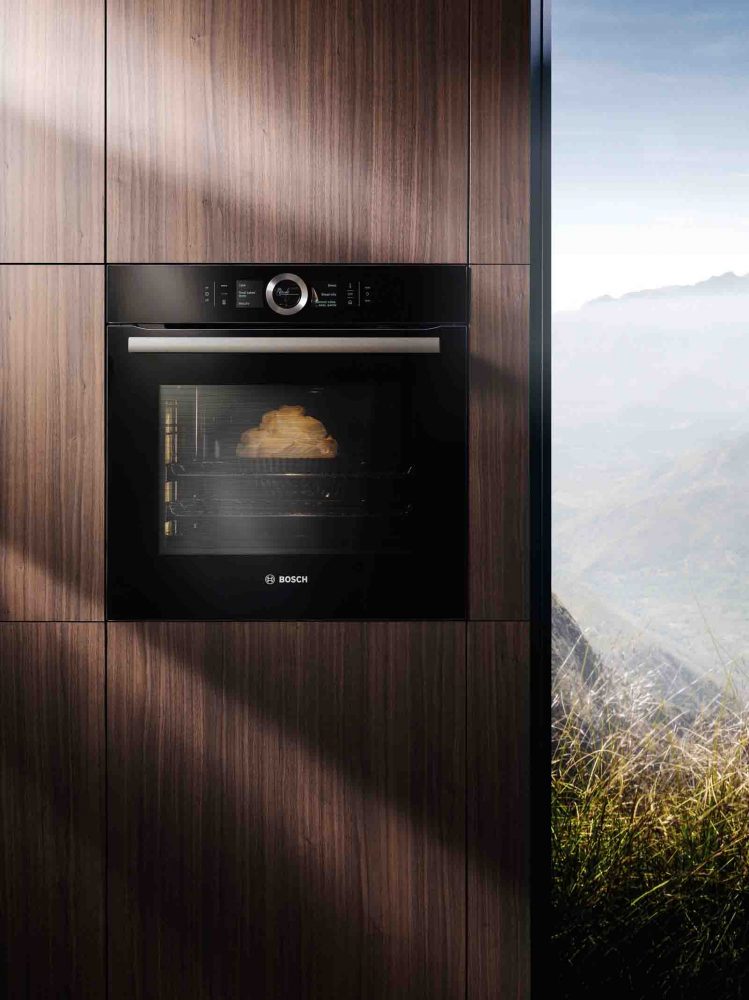 More Steam Oven Recipes
For more great recipes from our Steam Oven Recipe Series, simply click the below links.
► Roast Chicken with 40 Cloves of Garlic
► Lobster with Chilli & Coriander Butter