When the munchies monster attacks, fight back with the perfect pick-me-up that's chock-full of energy boosting ingredients, including nuts, seeds and cacao. Enjoy a couple with your morning cuppa, snack on one to stave off three-thirtyitis or sneak one as a late night treat to satisfy those chocolate cravings minus any of the guilt.
Makes 24
Prep 30 minutes
Ingredients

2 tablespoons macadamia milk
2 tablespoons white chia seeds
2 tablespoons rice malt syrup
2 teaspoons sesame seeds
1 cup macadamia nuts
1 cup raw cashews
⅔ cup shredded coconut
¼ cup cacao powder
½ teaspoon ground cinnamon
½ cup almond spread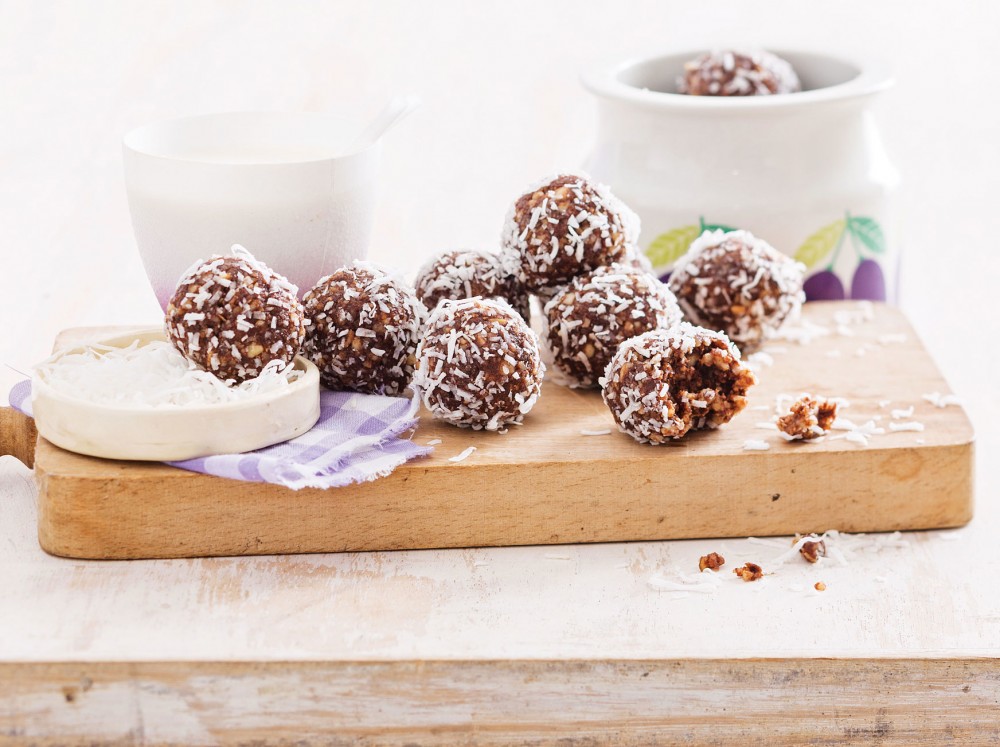 Method
Step 1
Combine macadamia milk and chia seeds in a large bowl. Set aside to allow chia to soften slightly.
Step 2
Meanwhile, place macadamias, cashews, ¼ cup coconut and sesame seeds in a food processor. Process until mixture is finely chopped. Add to chia mixture. Add cacao, cinnamon, almond spread and rice malt syrup. Mix well to combine, adding a little extra rice malt syrup if needed.
Step 3
Place remaining coconut in a bowl. Working 1 at a time, roll level tablespoons of mixture into balls and roll in coconut to coat. Place on a plate lined with baking paper. Refrigerate for 20 minutes or until firm. Serve.
Note:
Store balls in an airtight container in the fridge for up to 1 week. Remove from fridge 10 minutes before serving.
Café Culture
Enjoy these bite-sized beauties with a café-quality cup of coffee, prepared right at home with a sublime coffee machine from Harvey Norman. Whether it's a frothy cappuccino, chocolatey mocha or a strong espresso with just the right amount of crema, you can achieve perfect results every time.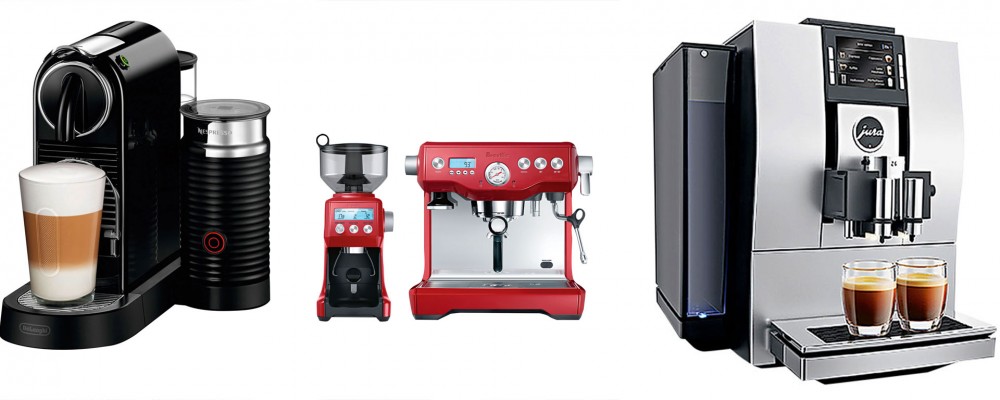 Appliances from left:
DeLonghi Nespresso Citiz and Milk Coffee Machine
Breville Dynamic Duo Coffee Machine and Grinder
Jura Z6 Automatic Coffee Machine