Hearty yet healthy, this recipe for Minestrone with Pancetta, Zucchini Flowers and Baby Kale is the perfect way to warm up this winter.
Ingredients
• 150g pancetta, coarsely chopped
• 1 Spanish onion, diced
• 1 carrot, peeled and diced
• 2 stalks celery, diced
• 4 garlic cloves, finely chopped
• 2 tsp fennel seeds
• 1/2 tsp chilli flakes (optional)
• 250ml (1 cup) tomato pulp (from juicer)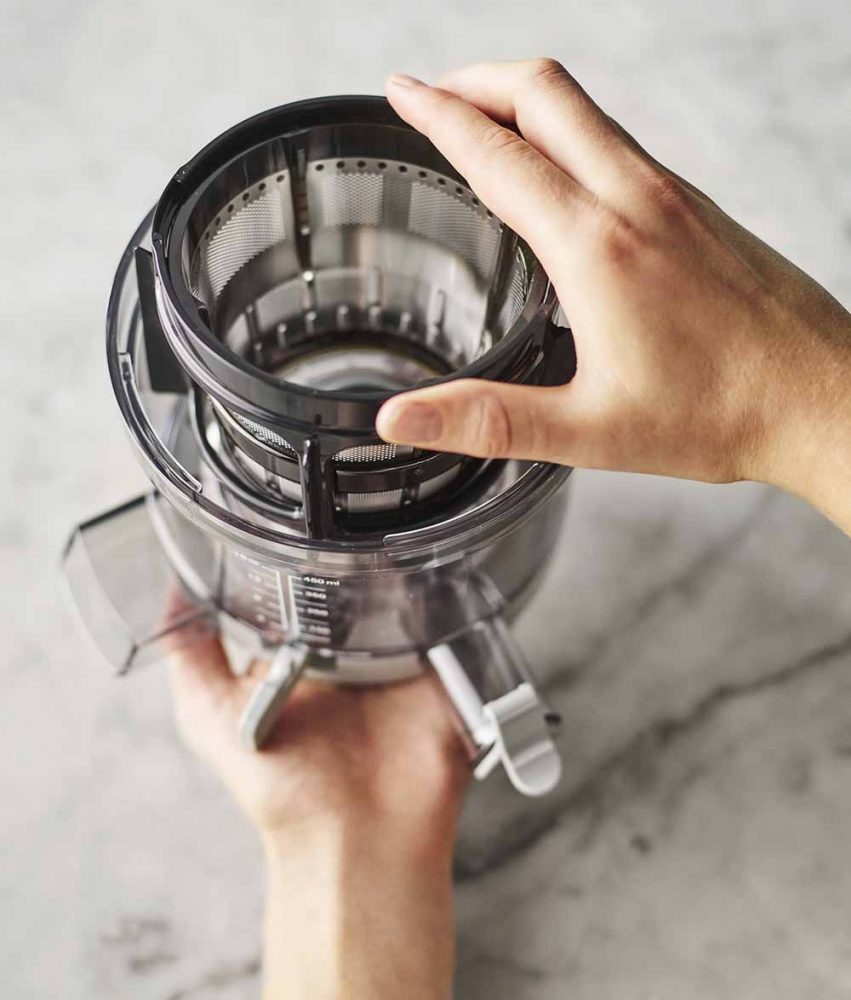 • 400g can diced tomato
• 1.5L chicken stock
• 2 rosemary sprigs
• 2 bay leaves
• 1 parmesan rind, plus extra finely grated parmesan to serve
• 75g soup pasta, such as tubettini or stelline
• 400g can chickpeas, drained and rinsed
• 300g green beans, trimmed and coarsely chopped
• 200g zucchini flowers, trimmed, zucchini coarsely chopped, flowers halved lengthways
• 100g baby kale or ½ bunch kale, stalks removed, leaves coarsely chopped
• Crusty bread, to serve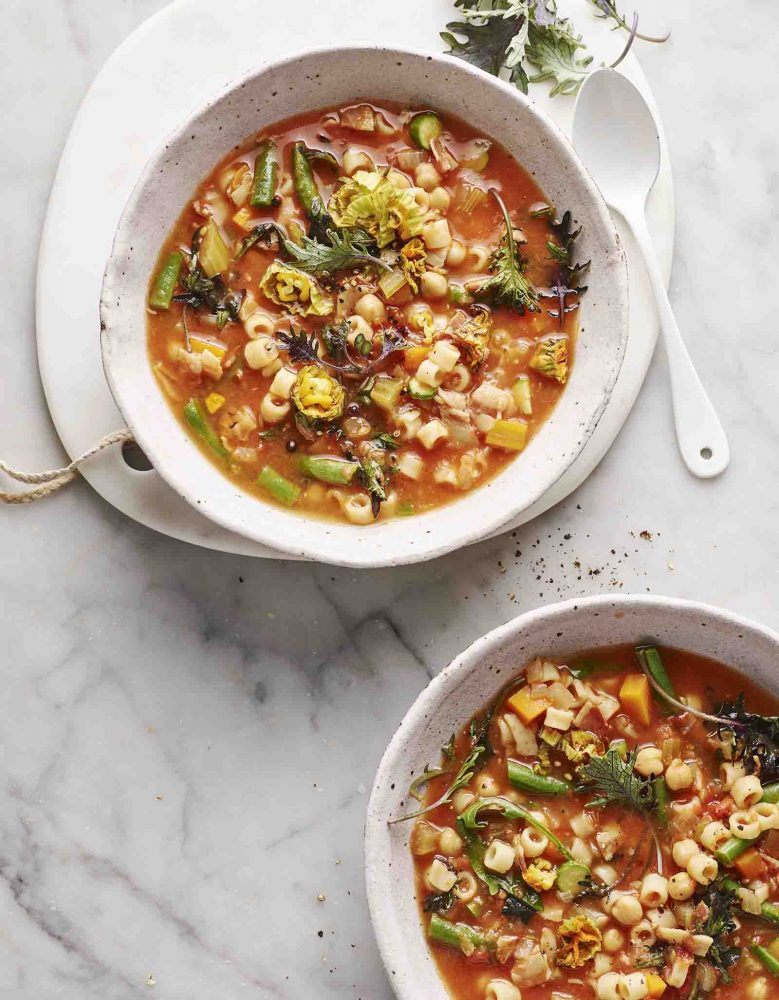 Method
1. Heat a large saucepan over medium-high heat. Add pancetta and cook, stirring occasionally, for 2-3 mins until golden. Add onion and cook for 5-6 minutes until golden.
2. Add garlic, fennel seeds and chilli and cook, stirring, for 1 min or until fragrant. Add tomato pulp, diced tomato, chicken stock, rosemary, bay and parmesan rind and bring to the simmer.
3. Reduce heat to low and simmer, partially covered, for 15-20 mins until well-flavoured.
4. Add pasta and chickpeas and cook for 6 mins. Add the green beans and zucchini and cook for 2 mins. Remove pan from the heat, stir through three-quarters of kale and season.
5. Serve with extra kale, zucchini flowers and finely grated parmesan
Minestrone with Pancetta, Zucchini Flowers and Baby Kale Tip
Make ahead. Remove minestrone from the heat after step three, cool and refrigerate overnight for flavours to develop.
More Italian Entertaining Recipe Ideas
• Spaghetti Meatballs with Basil & Ricotta
• Mushroom, Roasted Garlic and Mascarpone Pizza with Cauliflower Base