In this edition of our Savouring Summer recipe series, we'll show you how to create delightful Mini Lemon Curd & Meringue Tarts!
Prep time: 30 minutes
Cook time: 30 minutes
Chill time: 30 minutes
Serves: 6
Mini Lemon Curd Ingredients
435g pre-made short crust pastry, thawed
1⅓ cup lemon curd
Meringue Ingredients
3 egg whites
125g caster sugar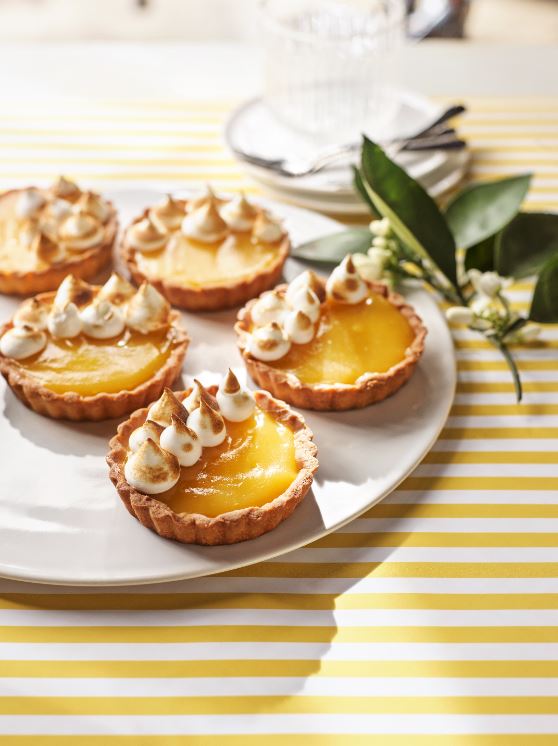 Mini Lemon Curd & Meringue Tarts Recipe Method
Grease 6 x 10cm loose bottom fluted tart cases. Divide pastry into 6 squares. Press pastry into greased cases then, with a fork, pierce the bases and carefully trim excess pastry. Line with baking paper and fill with cooking weights or dried beans. Chill in the fridge for 30 minutes.
Preheat oven to 200°C. Place tart tin cases on a baking tray and into the oven. Bake for 20 minutes then reduce heat to 180°C, remove weights and bake for a further 10 minutes or until cases are golden. Place cases on a wire rack to cool.
To make the meringue, beat the egg white in your Breville The Bakery Chef™ Hub until you see soft peaks. Add sugar gradually and beat until stiff peaks form. Spoon into a piping bag fitted with a nozzle of your choice. Spoon lemon curd into cooled, cooked pastry cases and pipe meringue over filling.
Use a blow torch or place meringue tarts under a hot grill for a couple of minutes, until tops are torched or lightly golden.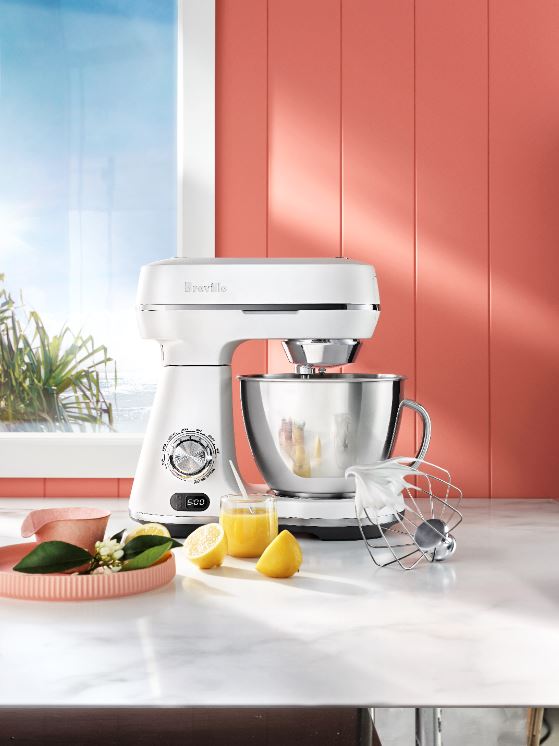 Savouring Summer Recipes
Discover more amazing creations from our Savouring Summer recipe series. It's time to let the sunshine in! 
• Berry, Vanilla & Espresso Cheescake Loaf Recipe
• Homemade Spaghetti Alle Vongole with Chorizo & Chilli Recipe
• Crispy-Skinned Salmon with Green Vegetables & Pesto Dressing