You might never have considered using cauliflower to create a pizza base. But you should, because it's amazing! Try this Mushroom, Roasted Garlic and Mascarpone Pizza with Cauliflower Base recipe to discover why.
Serves: 4-6
Prep: 20 mins
Cook: 1 hour 30 mins
Pizza Topping Ingredients
• 2 small garlic bulbs
• 250g mascarpone
• 1 ½ tbs finely chopped lemon thyme, plus extra to serve
• Finely grated zest of 1 lemon
• 80g unsalted butter
• 2 tbs olive oil
• 500g mixed mushrooms (such as pine, swiss brown and portabello), thickly sliced
• 100g enoki mushrooms, trimmed and separated into clusters
• 80g finely grated parmesan
Cauliflower Pizza Base Ingredients
• 500g cauliflower florets
• 45g (1/2 cup) instant oats
• 60g ( 1/2 cup) hazelnut or almond meal
• 2 tbs finely grated parmesan
• 3 eggs, beaten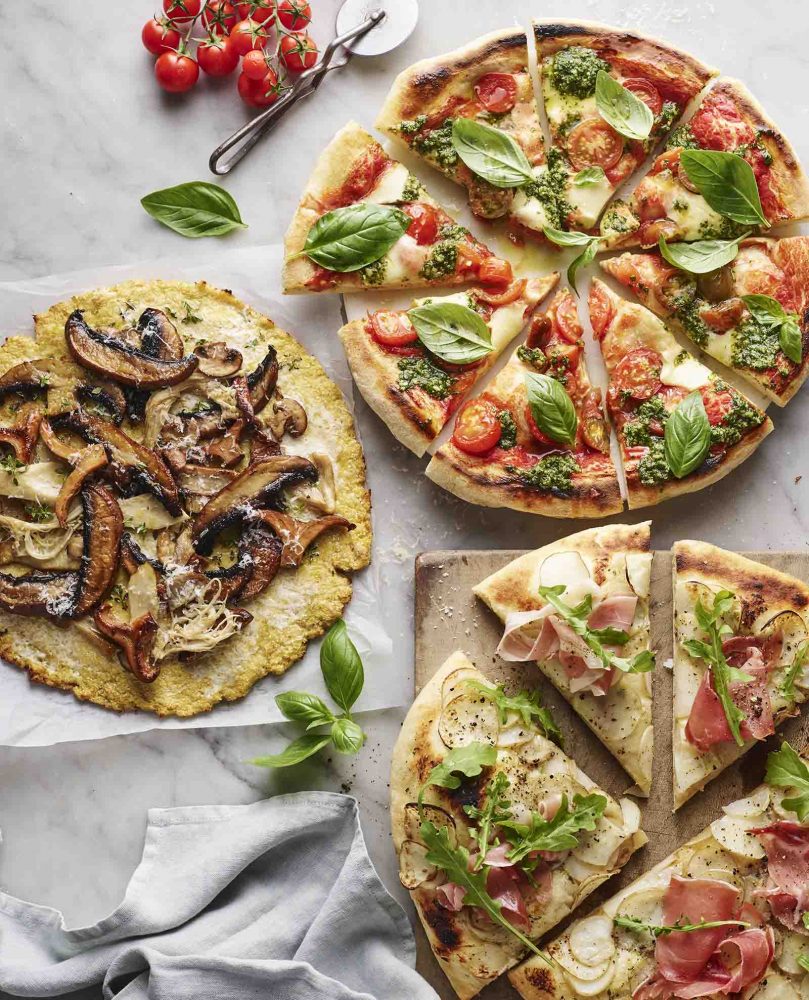 Method
1. Preheat oven to 180C. Place garlic on a large sheet of foil, drizzle with 20ml olive oil and wrap to enclose. Place on an oven tray and roast for 45-50 mins until very soft and caramelised.  Set aside to cool. When cool enough to handle, squeeze garlic from skin (discard skin) and set aside.
2. For cauliflower crust, increase oven to 220C and line 2 large oven trays with baking paper. Place oats and meal in a large bowl. Process cauliflower in a food processor until very finely chopped. Add cauliflower, parmesan and eggs to oat mixture, mix well to combine and season. Divide mixture evenly among trays; shape into 28cm rounds. Bake pizza crusts for 20-25 mins until golden and dry to the touch. Let cool.
3. Combine garlic, mascarpone, lemon zest, lemon juice and lemon thyme in a small bowl, season and stir to combine. Refrigerate until required.
4. Meanwhile, heat half the butter and half the oil in a large frypan over medium-high heat. Once foaming, add half the mushrooms and cook for 3-4 mins until golden. Season. Remove from pan. Wipe pan clean with paper towel. Repeat with remaining butter, oil and mushrooms.
5. Preheat The Smart Oven Pizzaiolo by Breville to 400C. Spread mascarpone mixture over bases.  Top with mixed mushrooms and scatter over enoki and parmesan. Cook for 80 seconds then serve topped with extra lemon thyme.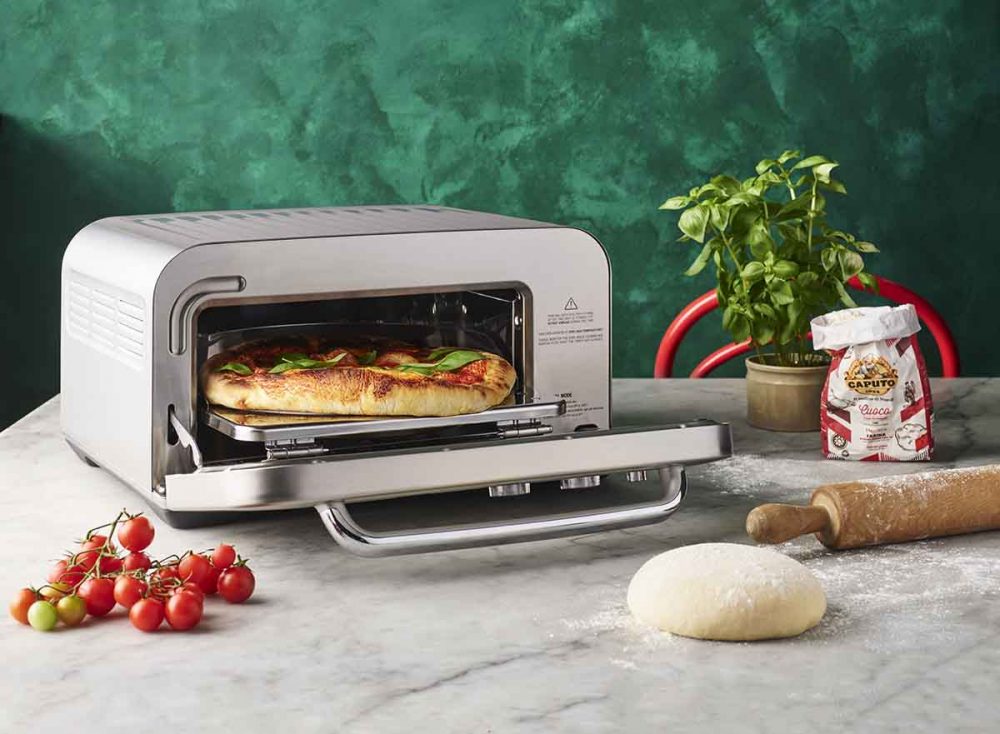 More Italian Entertaining Recipe Ideas
• Spaghetti Meatballs with Basil & Ricotta