You don't have to be a baker to create mouth-watering meringue pies! Find out just what we mean with this easy No-Bake Mocha Meringue Pie recipe.
Serves 14-16
Prep 30 mins + 15 mins chilling
No-Bake Mocha Meringue Pie Ingredients
• 600g dark chocolate (55% cocoa), finely chopped
• 30g unsalted butter
• 500ml (2 cups) thickened cream
• 60ml (¼ cup) espresso coffee
• 2 tbs orange liqueur (such as Grand Marnier)
• 250g (2 punnets) raspberries, plus extra to serve
• 715g (3¼ cups) caster sugar
• 6 egg whites, at room temperature
Choc Crumb Crust Ingredients
• 300g digestive biscuits
• 40g Dutch-process cocoa, sifted
• 40g icing sugar, sifted
• 180g melted butter
• ¼ tsp sea salt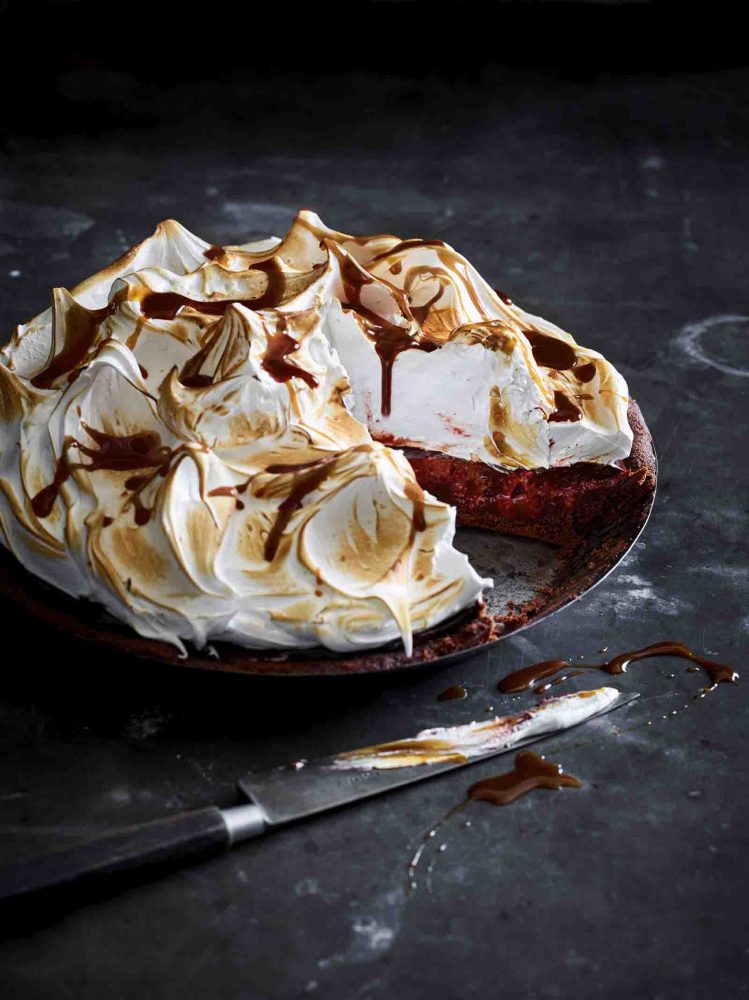 Method
1. For chocolate crumb crust, blitz biscuits, cocoa and icing sugar in a KitchenAid 9-Cup Food Processor until fine crumbs form. Add butter and sea salt and blitz until combined.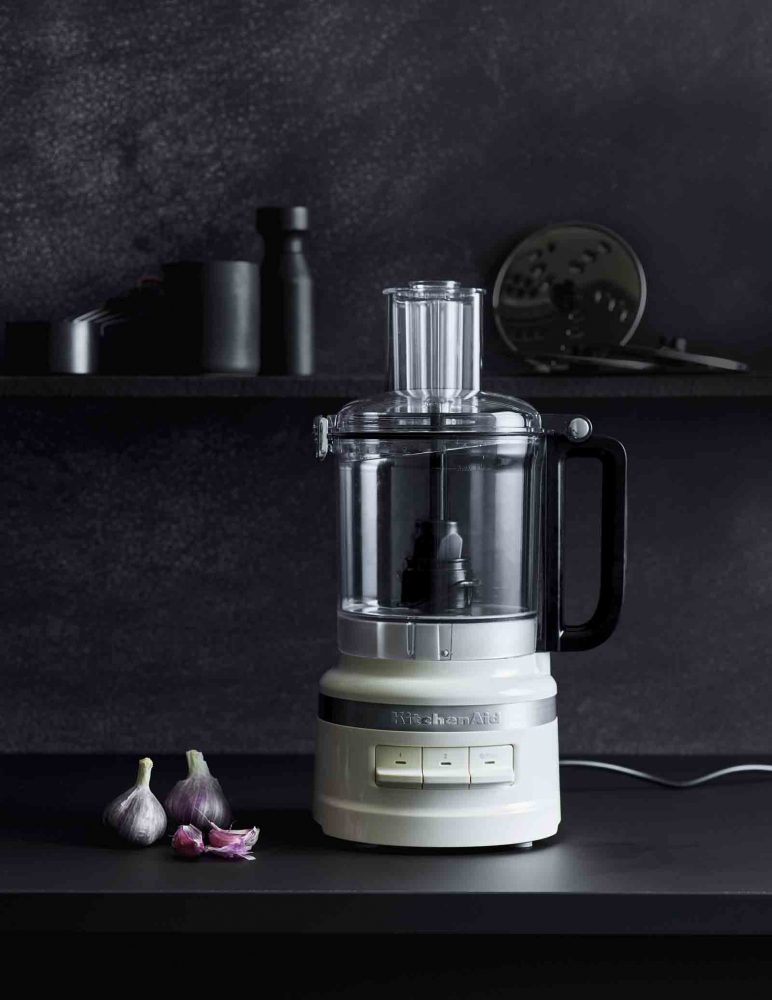 2. Press biscuit mixture into a 22cm (base measurement) round pie tin. Using the back of a spoon, smooth surface and place in the freezer for 5 minutes to firm.
3. For filling, place chocolate and butter in a large bowl. Bring 375ml (1½ cups) cream, 1 tablespoon coffee and the liqueur to a simmer in a small saucepan over medium heat. Pour over chocolate mixture and set aside for 2-3 minutes. Whisk until glossy and combined. Stir through raspberries and pour over biscuit base. Freeze for 15 minutes to set.
4. While filling is setting, make Italian meringue. Combine 495g sugar and 165ml (2/3 cup) water in a small saucepan and stir over medium-high heat until sugar dissolves. Bring to the boil and cook for 3-4 minutes until syrup reaches 115°C on a sugar thermometer, then remove from heat. Meanwhile, whisk egg whites and a pinch of salt in an electric mixer for 1-2 minutes until soft peaks form, then slowly add hot syrup, whisking continuously on medium speed, then whisk on high speed for 6-8 minutes until thick, glossy and cooled to room temperature.
5. Meanwhile, for salted coffee caramel, cook remaining 220g (1 cup) sugar in a medium saucepan over medium-high heat, stirring often, for 3-4 minutes until sugar dissolves and caramel forms. Remove from the heat, add the remaining 2 tablespoons coffee, remaining 125ml (½ cup) cream and ½ teaspoon salt and stir to combine.
6. Spoon meringue over pie. Using a blow torch, toast meringue until golden. Drizzle with salted coffee caramel and serve with extra raspberries.
Tools of the Trade
As shown, we used the KitchenAid 9-Cup Food Processor for this No-Bake Mocha Meringue Pie recipe. However, another tool we wholeheartedly recommend is the De'Longhi Maestosa Fully Automatic Coffee Machine – because what better way to complement a mocha dessert than with a delicious mocha beverage!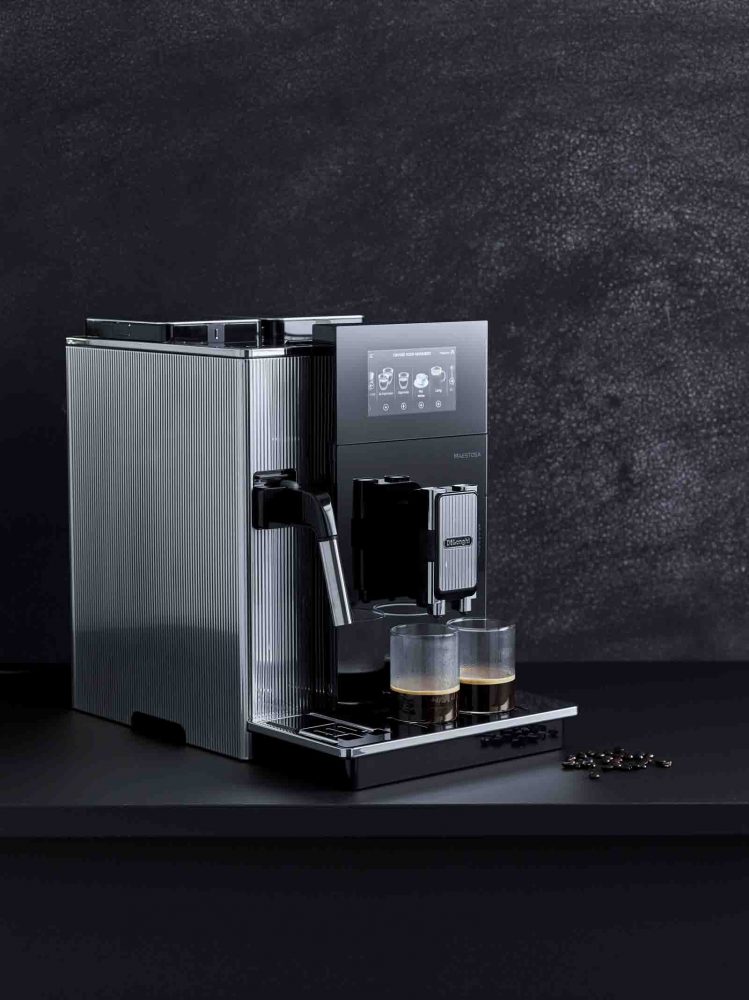 Quick Smart Entertaining Recipes
Playing host this summer? Check out more easy recipe ideas from our Quick Smart Entertaining Recipes series:
• Spiced Rub Rib-eye with Chimichurri
• Gazpacho with Salsa and Rustic Croutons
• Cauliflower Popcorn with Green Tahini Yoghurt Dip