The home-grown expert, Victoria Carey – editor-in-chief of Country Style magazine – finds satisfaction from paddock-to-table style of home cooking and encourages readers to try this joyful approach to meal prep. So choose the freshest ingredients and give this recipe a go!
Serves 6
Ingredients
¾ cup (150g) medium-grain brown rice
400g zucchini, (made into "zoodles" using a Kenwood Chef Spiralizer attachment)
¾ cup shelled edamame
300g sashimi tuna (20cm log, 4cm diameter)
1 nori sheet
Vegetable oil for pan-frying
1 avocado, sliced
¼ cup pickled ginger
Micro purple shiso leaves and spicy Japanese
seasoning, to serve
Wasabi and Ginger Dressing
2 tbs tamari
2 tbs mirin
2 tsp sesame oil
2 tsp wasabi paste
1 tsp finely grated ginger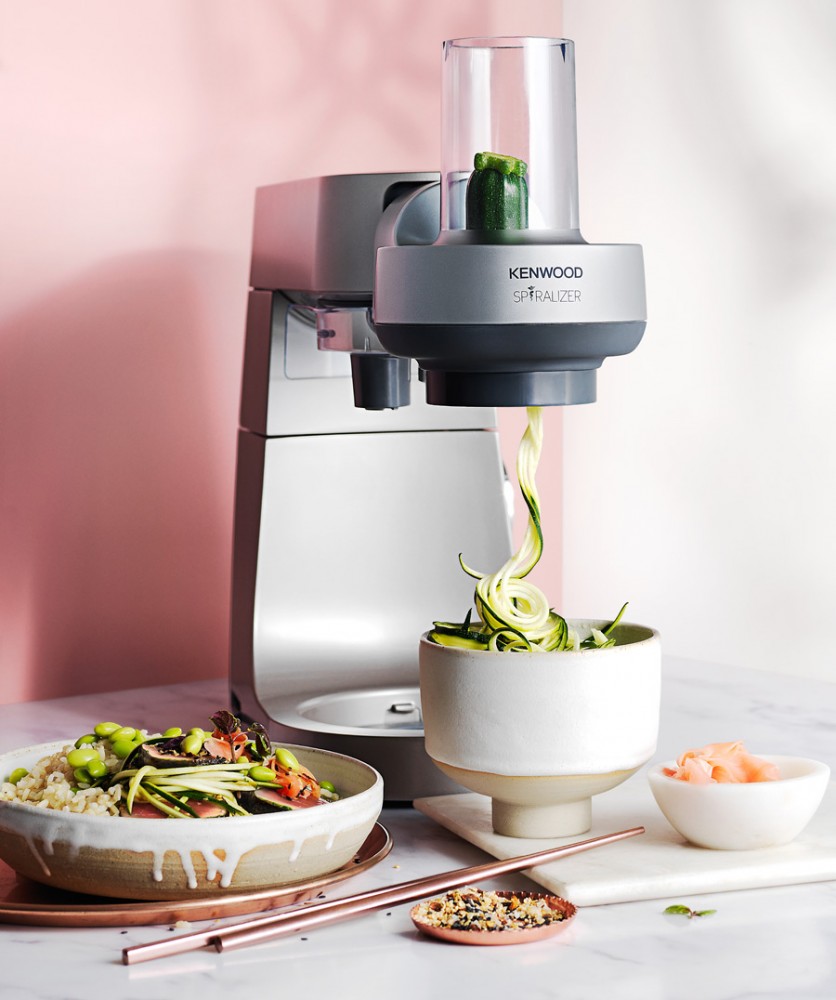 Method
1 Cook rice following packet instructions. Keep warm.
2 Blanch zucchini in a pan of boiling, salted water until just tender. Drain well. Blanch edamame for 1 minute.
3 To make wasabi and ginger dressing, combine all ingredients in a jug. Set aside 1 tablespoon and brush over tuna. Place tuna onto centre of nori (shiny side on outer side) and roll up, brushing ends to seal.
4 Preheat a large frying pan on high. Add a little vegetable oil and cook tuna for 1 minute on each side. Set aside.
To assemble: Slice tuna into 1cm slices. Arrange rice, zucchini, edamame in bowls. Top with tuna, avocado and pickled ginger. Drizzle with remaining dressing and sprinkle with purple shiso leaves and spicy Japanese seasoning.
Note: The Japanese seasoning used consists of onion, garlic, chilli, black sesame and pink salt and is generally available from Asian grocery stores.