Begin this recipe 1 day ahead. You will need a cooking blowtorch.
Serves 6, Makes 3 Cups.
Ingredients
Peach Melba Gelato
650g peaches, peeled and halved.
1½ tsp vanilla bean paste.
2/3 cup (170g) caster sugar.
80g raspberries.
400mL thickened cream.
250g sweetened condensed milk.
Peach food colouring (or red and yellow food colouring).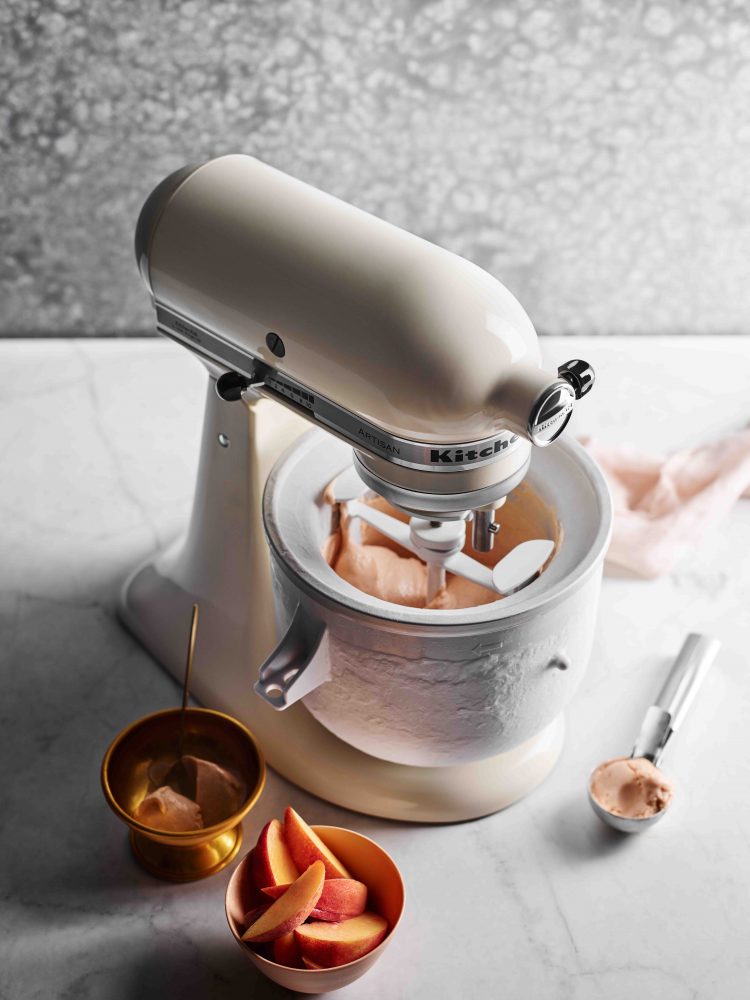 Burnt Meringue
6 egg whites.
1 ½ cups (375g) caster sugar.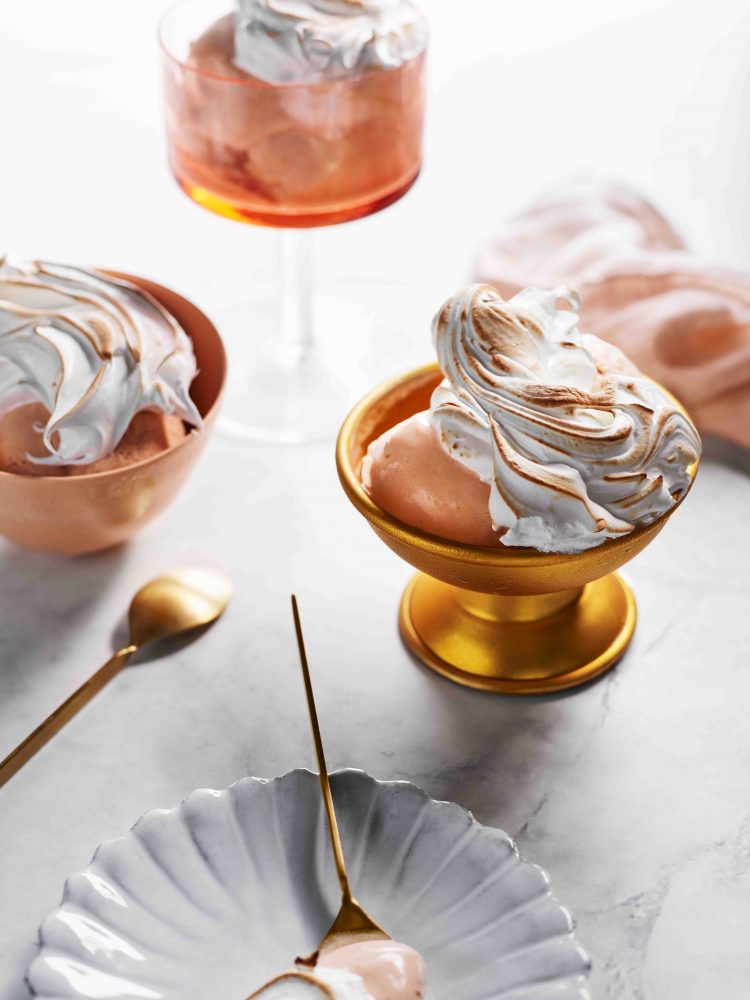 Method
1 ▶ One to two days before, freeze your KitchenAid Ice Cream Maker Attachment bowl.
2 ▶ For the ice cream, preheat oven to 180°C (fan-forced).
3 ▶ Place peaches, vanilla, sugar and 2 tbs water in a roasting pan and toss to combine. Cover with foil and bake for 1 hour or until peaches are soft. Remove foil and cook for a further 20 minutes or until peaches are falling apart. Add cream and condensed milk to roasting pan and use a stick blender to purée until smooth and combined. Add colouring until desired colour is reached. Transfer to a bowl, cover directly with plastic wrap and chill completely (this can be done overnight). Transfer to pre-frozen KitchenAid Ice Cream Maker bowl, attach to KitchenAid Artisan Stand Mixer and churn until mixture is thick and frozen.
4 ▶ Transfer to a 1.5L capacity loaf pan and freeze for 1 hour to firm.
5 ▶ For the meringue, place egg whites and sugar into a heat-proof bowl set over a saucepan of simmering water (don't let the bowl touch the water) and stir continuously until sugar dissolves and it reaches 72°C on a sugar thermometer.
6 ▶ Transfer to the KitchenAid Artisan Stand Mixer fitted with the whisk attachment and whisk on high for 10 minutes or until stiff, glossy and cooled.
7 ▶ Scoop gelato into glasses, spoon over dollops of meringue and use a blowtorch to caramelise. Serve immediately.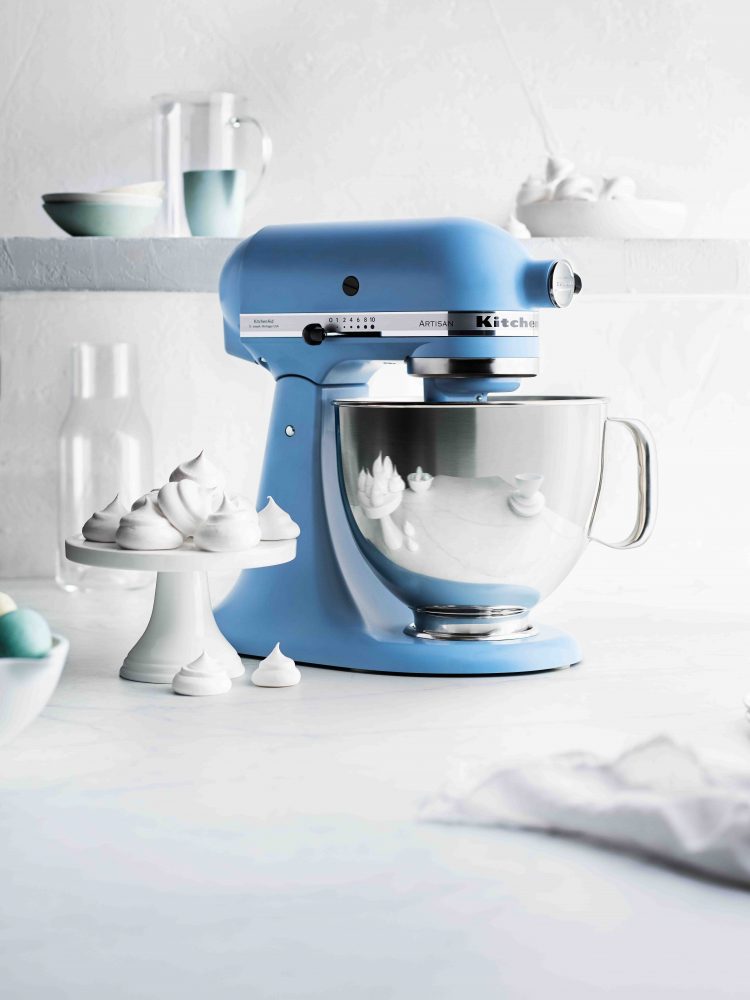 Tools of the Trade
For the past 100 years, there's been no better way to make your favourite deserts (and a whole lot more!) than with a KitchenAid – available today from Harvey Norman.