Are you planning your first get-together for the 2018 spring/summer entertaining season? Make things a little easier for yourself and instead of slaving over a hot stove, take advantage of frozen pizza readily available from supermarkets. Here's the twist – include a few luxury toppings of your own to give it a gourmet feel.
Ingredients
Frozen four cheese sourdough pizza
4 fresh figs, sliced into rounds
100g thinly sliced prosciutto
Freshly ground pepper
¼ cup basil leaves
Extra virgin olive oil, to drizzle
Balsamic vinegar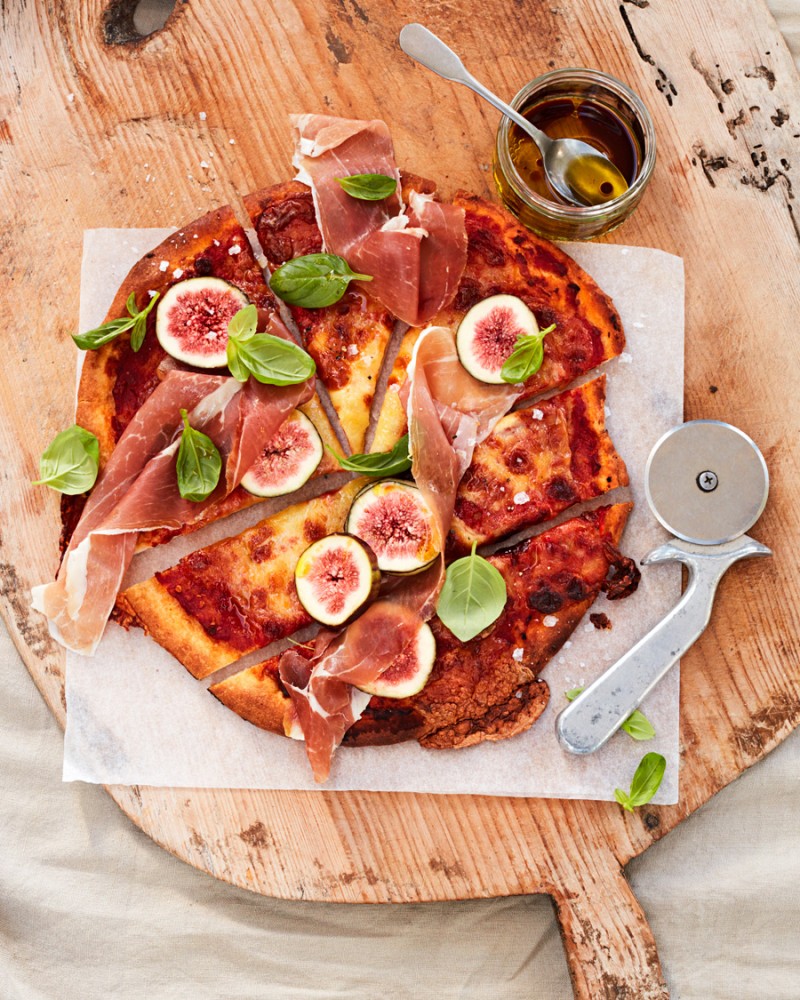 Method
1 Preheat oven to 200°C fan-forced. Cook two 383g McCain Rustica Sourdough Four Cheese pizzas following pack instructions.
2 Meanwhile, thinly slice 4 fresh figs into rounds.
3 When pizzas are cooked, immediately remove from oven and arrange fig slices and 100g thinly sliced prosciutto on top of each pizza.
4 Season both with freshly ground pepper and then scatter each pizza with ¼ cup torn basil leaves.
5 Drizzle pizzas with a little extra virgin olive oil and balsamic vinegar, if you like. Cut each pizza into 6 slices and serve immediately.
Tools of the Trade
Do you love outdoor entertaining and take pride in your barbecuing skills? Take it to the next level this summer with a Masport Grande Pizza Oven from Harvey Norman.