Serves 4
Prep 10 minutes
Cook 10 minutes
Ingredients
1 cup couscous
2 teaspoons orange zest
1 cup boiling water
1 green onion, thinly sliced
1 tablespoon extra virgin olive oil
1 tablespoon fresh rosemary sprigs
12 French-trimmed lamb cutlets
100g quince paste
1/3 cup red wine
2 tablespoons currants
1 garlic clove, crushed
Steamed green beans, to serve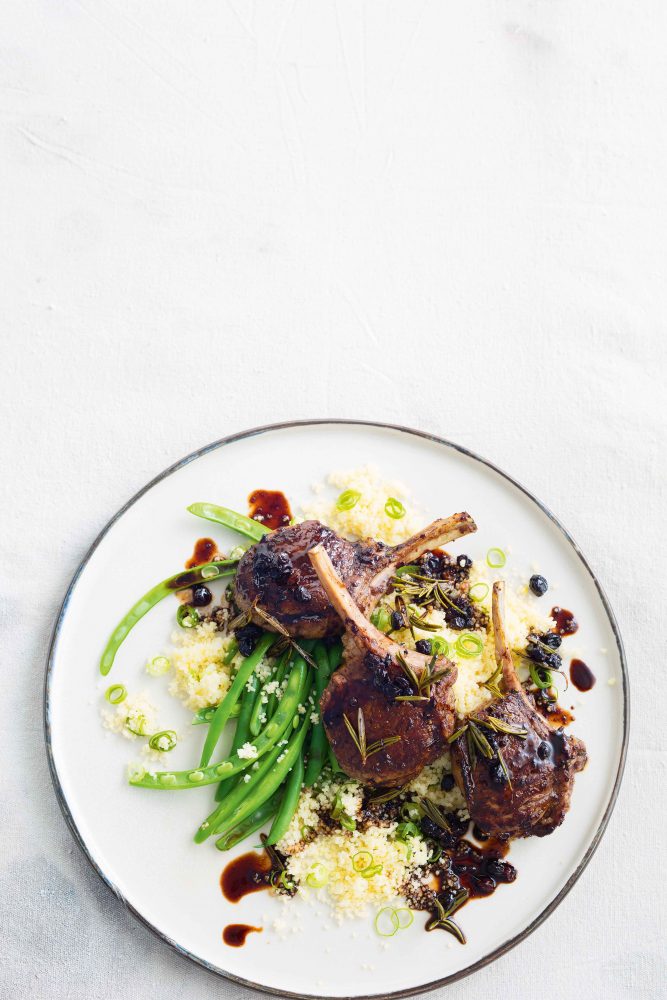 Method
1. Preheat oven to 150°C/130°C fan-forced.
2. Place couscous and orange zest in a heatproof bowl. Pour over boiling water. Cover. Set aside for 5 minutes to absorb. Season with salt and pepper. Fluff couscous with a fork. Add onion. Toss to combine.
3. Meanwhile, heat oil and rosemary in a large frying pan over medium-high heat. Cook lamb for 2 minutes each side or until browned.
4. Transfer lamb and rosemary to a baking tray. Bake for 5 minutes or until cooked to your liking.
5. Meanwhile, return pan to medium-high heat. Add quince paste, wine, currants and garlic. Bring to the boil. Simmer for 5 minutes or until sauce reduces and thickens slightly. Season.
6. Divide couscous among serving plates. Top with lamb, rosemary and quince sauce. Serve with beans.
Tools of the Trade
Create delectable flavour right before your eyes with the Fisher & Paykel 900mm Induction Cooktop – available at Harvey Norman.