Roast lamb is an all-time classic dish. Combining it with this oh-so-fresh and delicious Pomegranate Couscous Salad takes it to the next level!
• Serves 6
• Prep 30 minutes (plus cooling and standing time)
• Cook 1 hour 20 minutes
Roast Lamb with Pomegranate Couscous Salad: Ingredients
3 red onions
1/3 cup extra virgin olive oil
2 tablespoons brown sugar
2 teaspoons balsamic vinegar
1/2 cup fresh breadcrumbs
1/2 cup pine nuts, toasted
1.2kg easy-carve leg of lamb, string removed
1 cup couscous
1/2 cup orange juice
1/2 cup boiling water
1 teaspoon finely grated orange rind
1/3 cup pomegranate arils
1/2 cup fresh mint leaves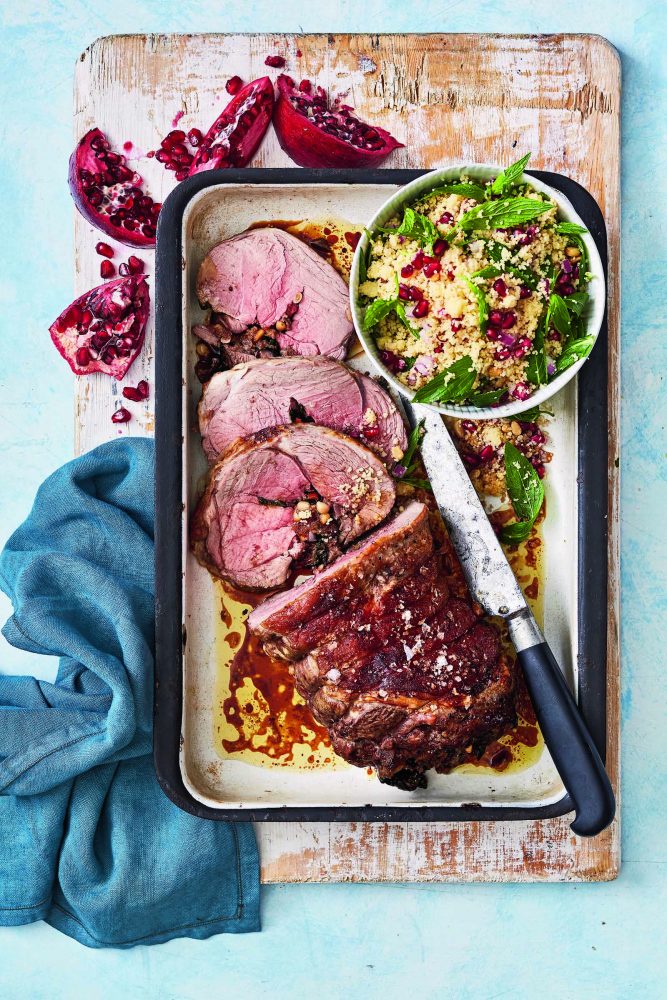 Method
1) Thinly slice 2 1/2 onions. Finely chop remaining and reserve. Heat half the oil in a frying pan over medium heat. Cook sliced onion, stirring occasionally, for 10 minutes or until softened. Add sugar. Cook, stirring occasionally, for 5 minutes or until onion is caramelised. Stir in vinegar. Cook for 2 minutes. Stand for 15 minutes to cool. Stir in breadcrumbs and half the pine nuts. Season.
2) Preheat oven to 200°C/180°C fan-forced. Place lamb, skin-side down, on a board. Press onion mixture over lamb. Roll up to enclose. Tie with kitchen string. Transfer to a roasting pan. Drizzle with half the remaining oil. Season. Roast for 1 hour, for medium, or until cooked to your liking. Cover. Stand for 15 minutes to rest.
3) Meanwhile, place couscous in a bowl. Pour over juice and boiling water. Cover. Stand for 5 minutes. Fluff couscous with a fork to separate grains. Add rind, pomegranate, mint and remaining oil, onion and pine nuts. Season. Toss to combine.
4) Serve lamb with couscous salad.
Tools of the Trade
Ready to roast your lamb to succulent perfection? Check out the Miele 600mm 8-Function Oven at Harvey Norman! This spacious 76L oven has the space you need to cook a feast for the whole family.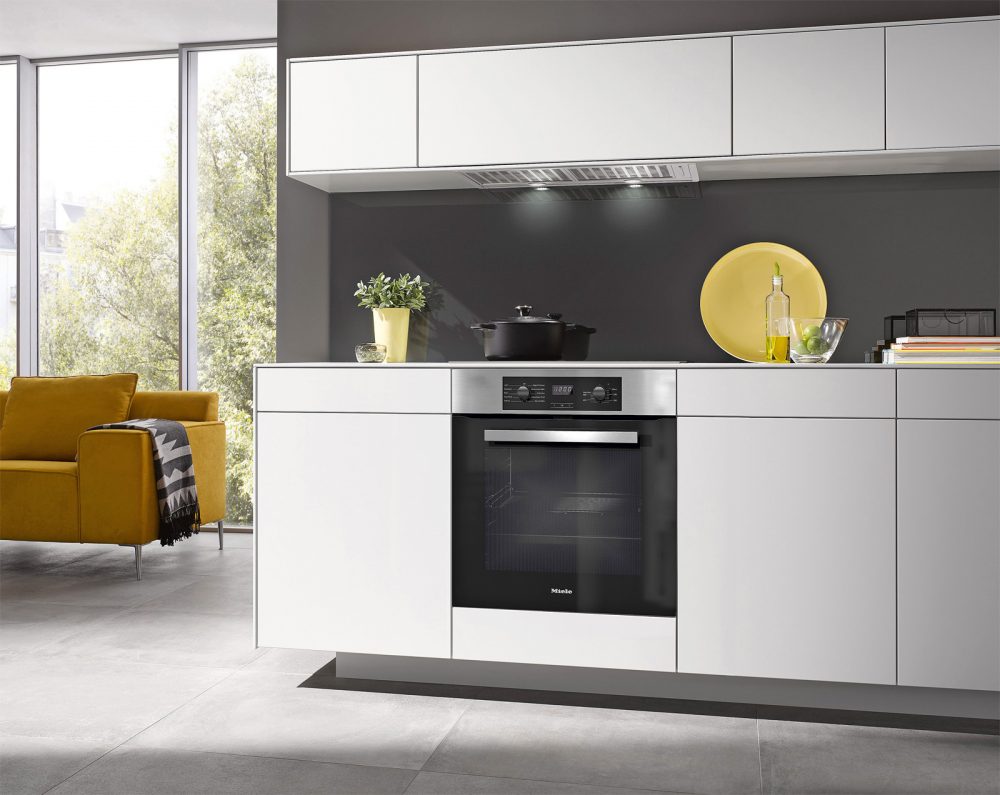 More Lamb Recipes
Want to add a few new tricks to your culinary repertoire? Try out these great lamb recipes: ► Red Wine and Quince Lamb with Couscous  ► Roast Lamb Shoulder with Sweet Onion Gravy  ► Sweet Moroccan Roast Lamb and Carrot Salad