Searching for a green sauce that's full of punchy flavours? Try this recipe that featured originally on Home Beautiful as part of Cooks Co-op – it's quick, easy and very versatile.
Makes 1 large bowl
Ingredients
100ml olive oil
30ml apple cider vinegar
1 tbsp Dijon mustard
1 clove garlic, crushed
Salt and cracked black pepper, to season
1 bunch flat-leaf parsley leaves
1 bunch mint leaves
1 bunch chervil
1 bunch watercress, sprigs picked
1 tbsp small capers, to serve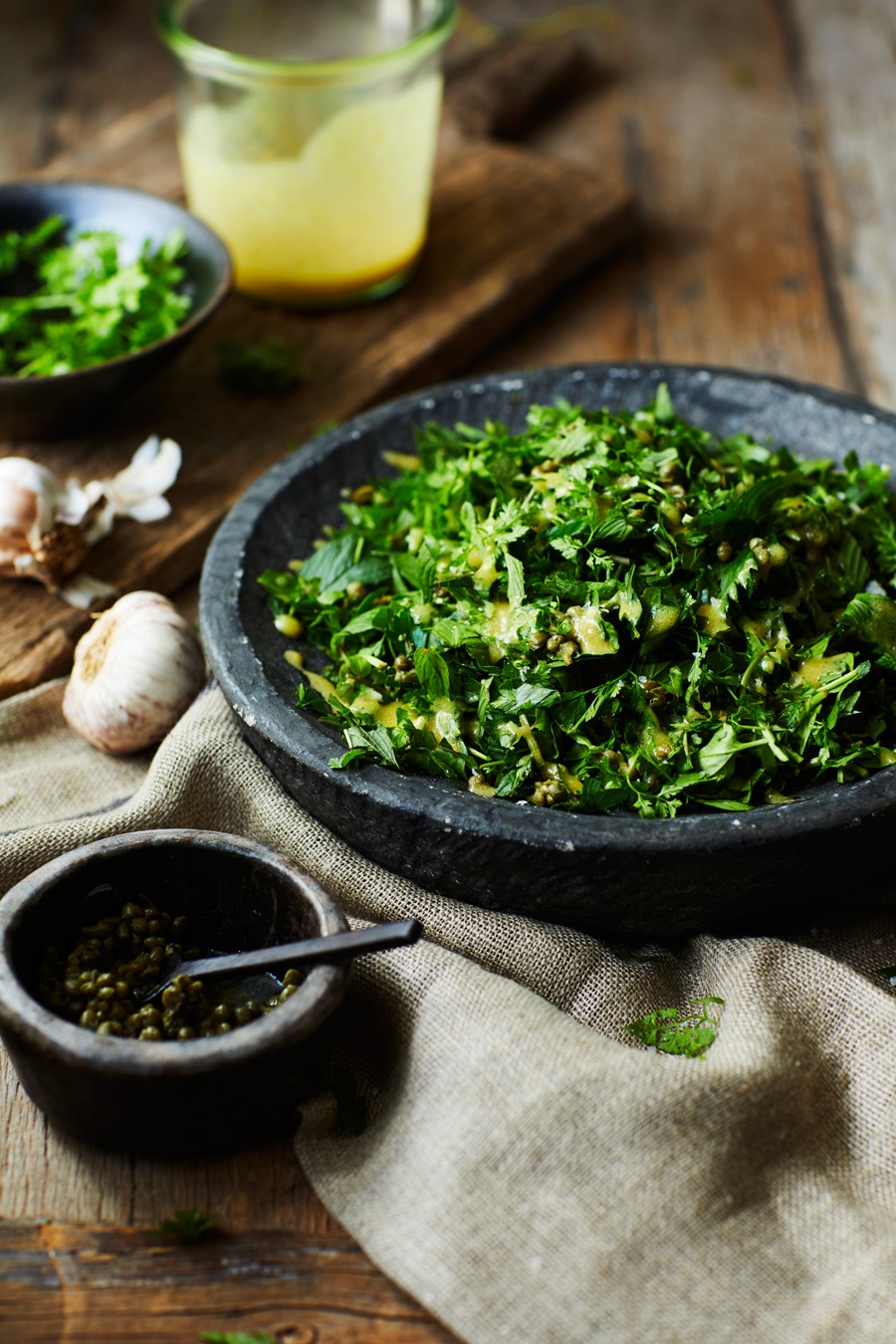 Method
1 Place oil, vinegar, mustard and garlic in a small bowl and mix together. Season with salt and pepper, to taste.
2 On a chopping board, roughly chop parsley, mint, chervil and watercress together. Place in a bowl.
3 Dress the herbs with the prepared dressing and sprinkle with capers, to serve.