Looking for a vibrant side dish that goes well with meat, fish and veggies? Then you'll love this fresh and flavoursome salsa recipe that was originally featured on Home Beautiful as part of Cooks Co-op.
Serves 6
Ingredients
4 eschalots, finely diced
100ml red wine vinegar
2 cloves garlic, peeled
3 anchovy fillets in oil
4 stalks thyme, leaves only
4 stalks rosemary, leaves only (about 2 tbsp)
1 tsp Dijon mustard
½ cup flat-leaf parsley leaves
1 hard-boiled egg
1 tbsp baby capers
Salt and cracked black pepper, to season
White sugar (optional)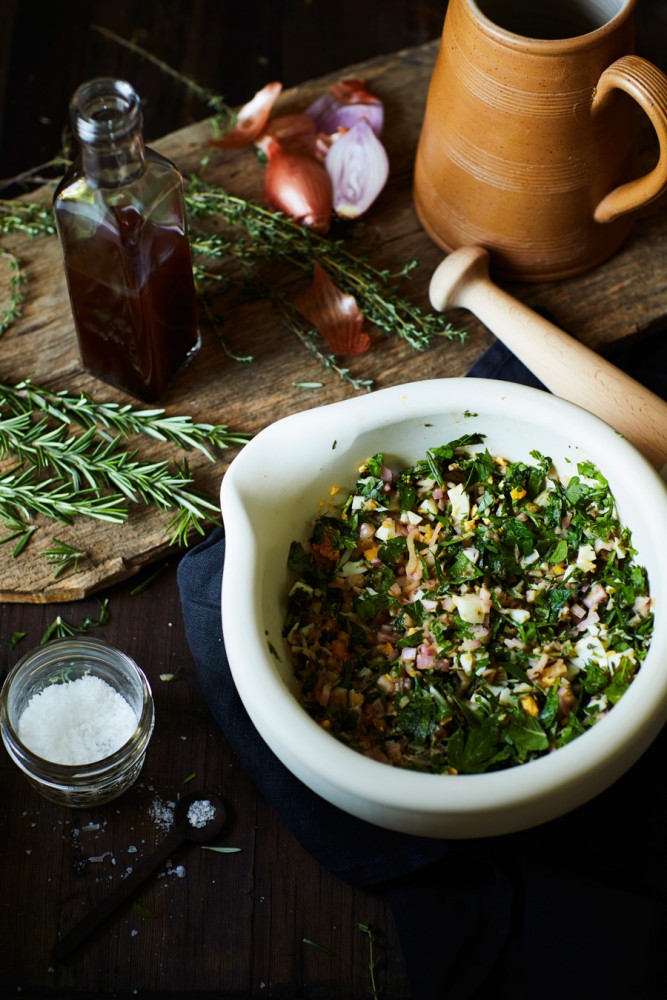 Method
1 Place eschalots in a mixing bowl and cover with red wine vinegar.
2 In a mortar and pestle, pound the garlic, anchovies, thyme and rosemary leaves together to form a paste. Add paste to red wine vinegar and eschalots, and mix in mustard.
3 Coarsely chop parsley leaves and egg and fold these through the prepared dressing with the capers.
4 Season with salt and pepper and perhaps a touch of white sugar to balance the flavours.